Just 562 Shelby GT350s were produced for 1965. This is your chance to own one of them.
---
There are few Mustangs more legendary than the original Shelby GT350. Carroll Shelby turned the fun and sporty pony car into a serious contender on the track. One could argue that it laid the groundwork for more muscular Mustangs as the decade progressed.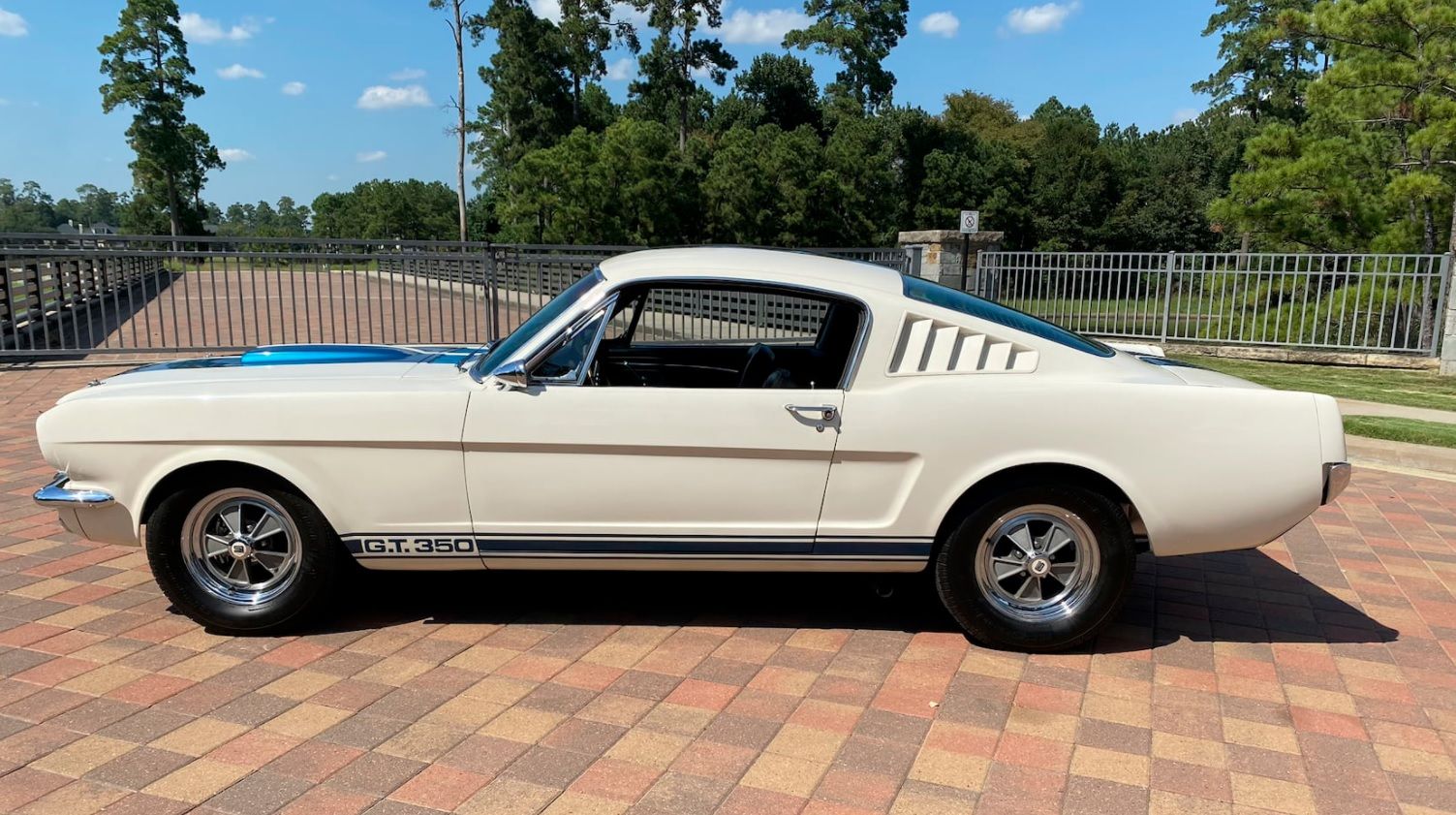 The car seen here is one of the earliest Shelby GT350 Mustangs. It's one of just 562 built for 1965, and is numbered SFM5S192. That makes it one of the first Shelby Mustangs ever.
The first 300 or so Shelby GT350 Mustangs used an all-fiberglass hood, while later cars utilized a steel-reinforced unit. Other unique, early features include the rare Talbot Berlin side mirror and a trunk mounted battery.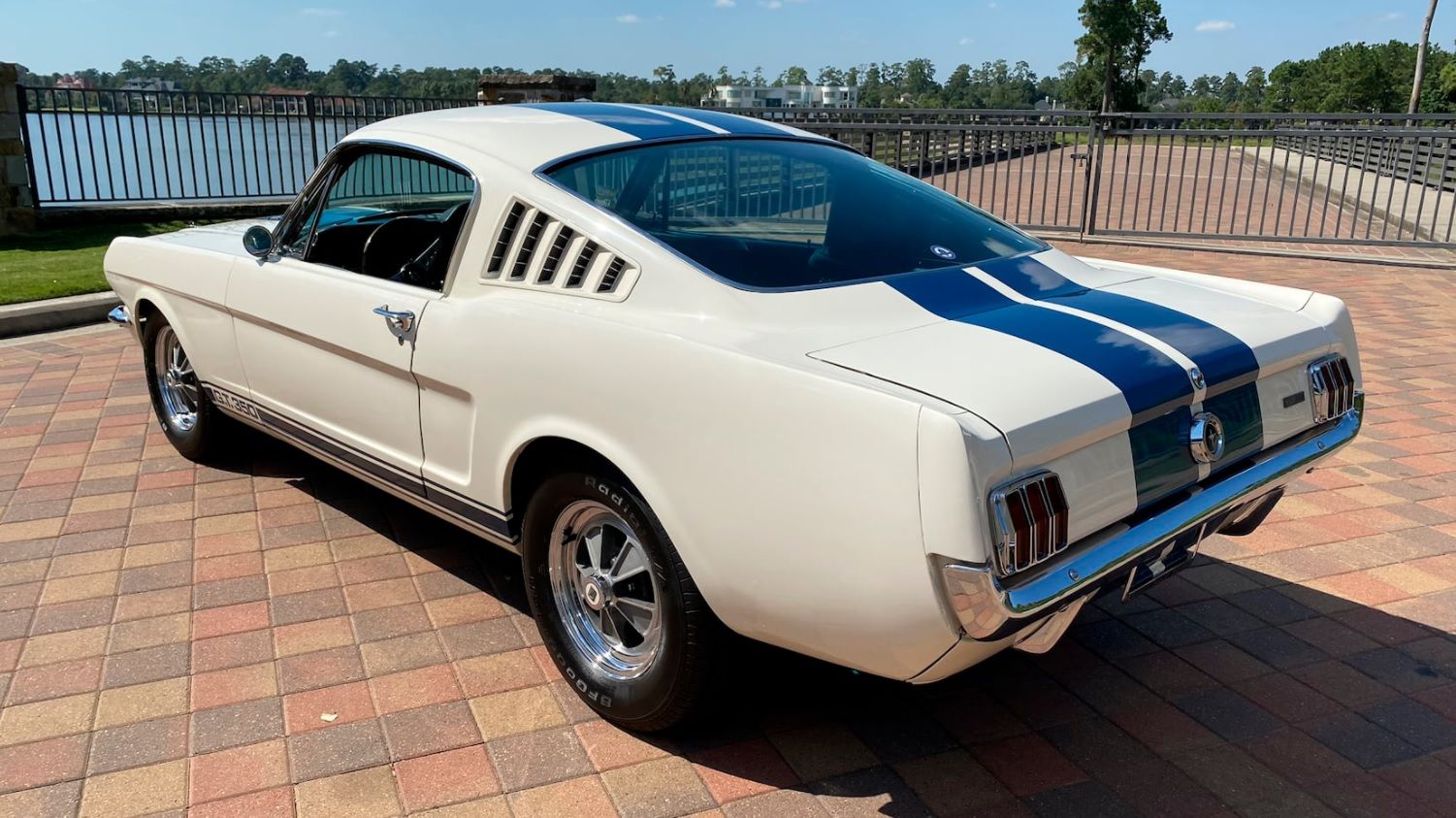 The rest of the Shelby specific details, such as the wheels, instrumentation, and wood-rimmed steering wheels, are present and accounted for on this painstakingly restored example.
Under the hood, you'll find a high performance K-code 289 cubic inch V8, massaged to produce 306 horsepower by the team at Shelby American. The engine is fed by a 715 CFM Holley 4-barrel carburetor, mounted on a Cobra aluminum intake manifold.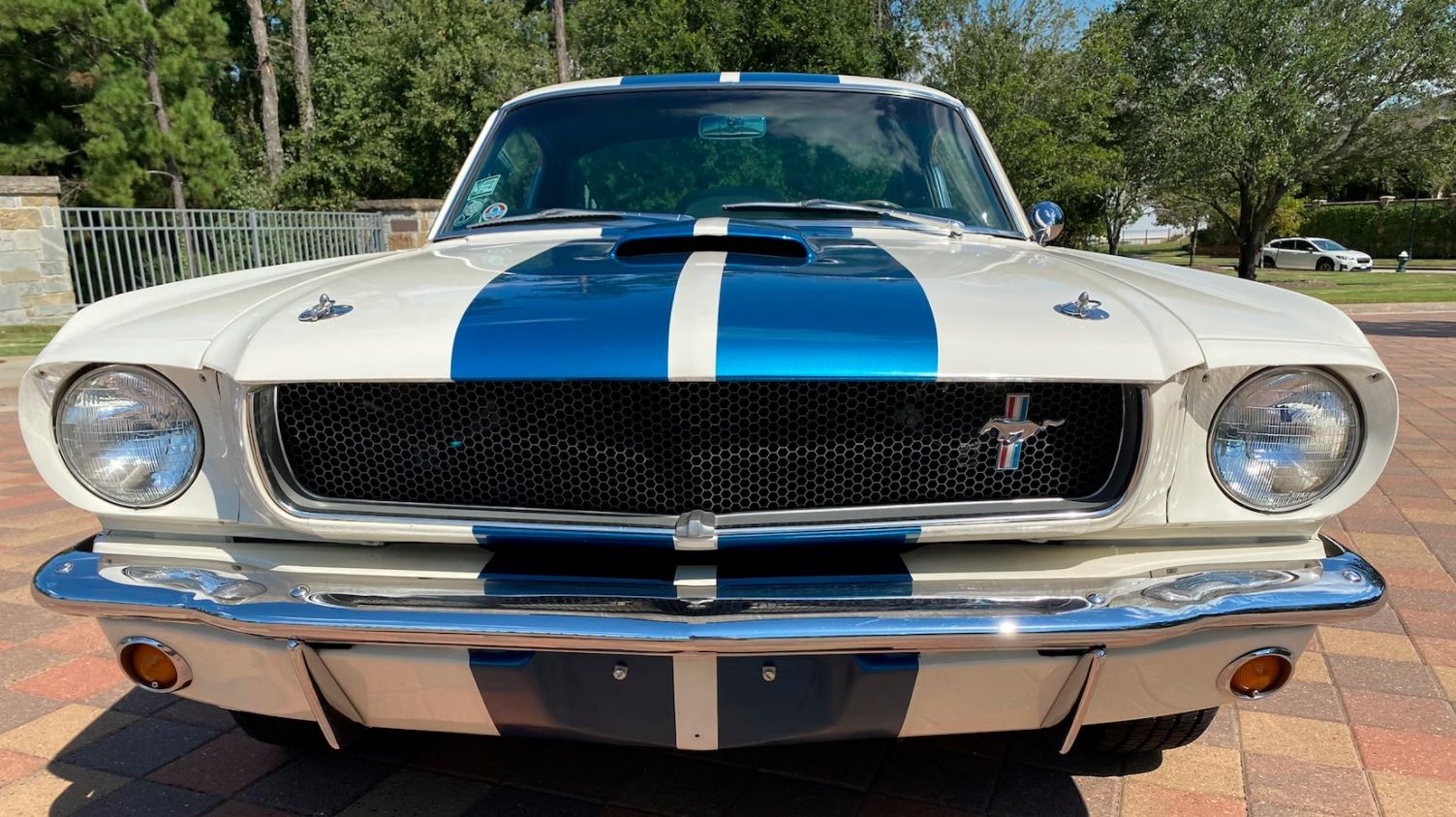 The engine breathes through a set of tri-Y headers and a side exhaust. Power is sent through a Borg Warner 4-speed transmission, then into a 9-inch rear end with 3.89 gears and locking differential.
This rare Mustang will be crossing the block during the Mecum Auctions Dallas 2020 sale, which runs from October 15 through October 17. If you've been looking to add an early Shelby Mustang to your collection, bid early, and bid often – there aren't many of these around.