In just a few short years, Koenigsegg has become one of the world's premier supercar builders.
---
This 2019 Koenigsegg Regera is one of just 80 built over a five-year period between 2016 and 2020. The car seen here is the first one to be offered at a public auction.
The Regera was originally revealed at the 2015 Geneva Motor Show. While the breathtaking body is immediately apparent, the technical specifications are where things get really interesting.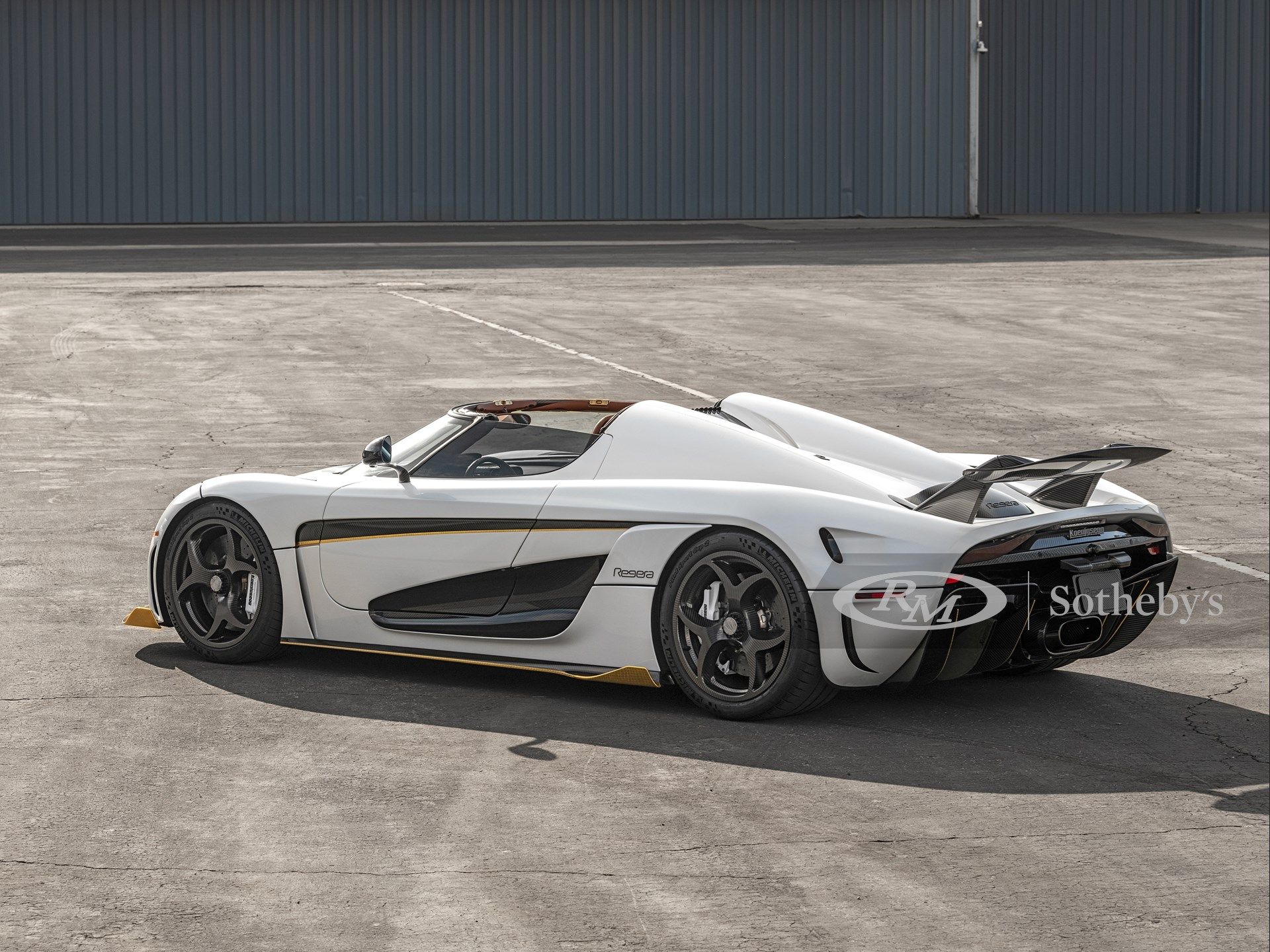 The Regera is powered by a hybrid drivetrain capable of an incredible 1,797 horsepower. A 5.0 liter twin turbo V8 is coupled with a trio of electric motors creates the prodigious power that makes the Regera an impressive performer.
Astonishingly, the Koenigsegg Regera is capable of accelerating from zero to 250 miles per hour and back to zero in a scant 31.49 seconds. This marks the first time that we'd describe a car's performance as "terrifying." We still want to try it out anyway.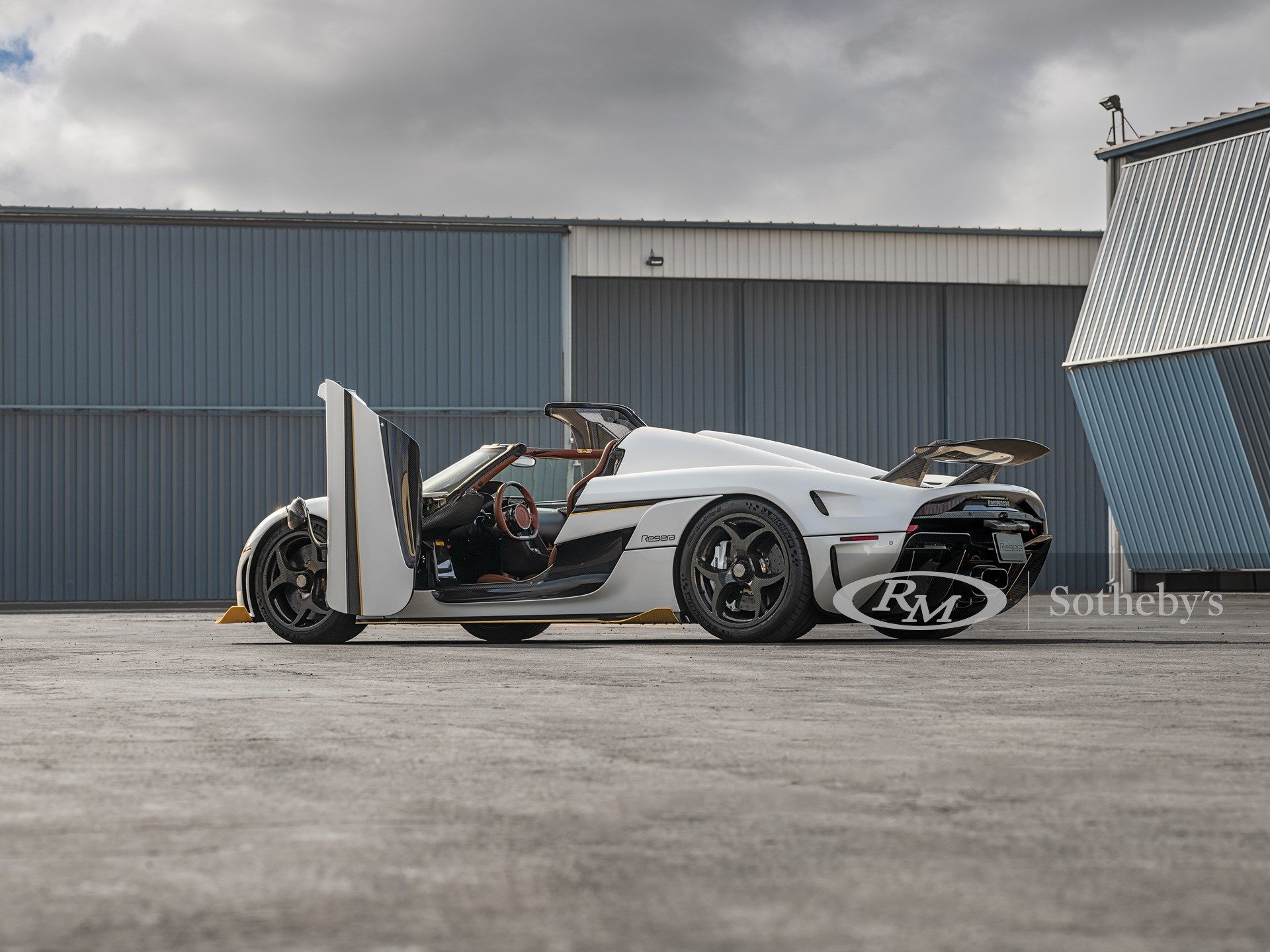 The turbocharged V8 has several impressive advancements – many of which have been patented by Koenigsegg – that improve performance substantially. The combination of 3D printed variable turbochargers and a specially designed exhaust all but eliminate turbo lag, allowing for near-instantaneous spooling. The V8 engine alone is capable of an incredible 1,000 horsepower.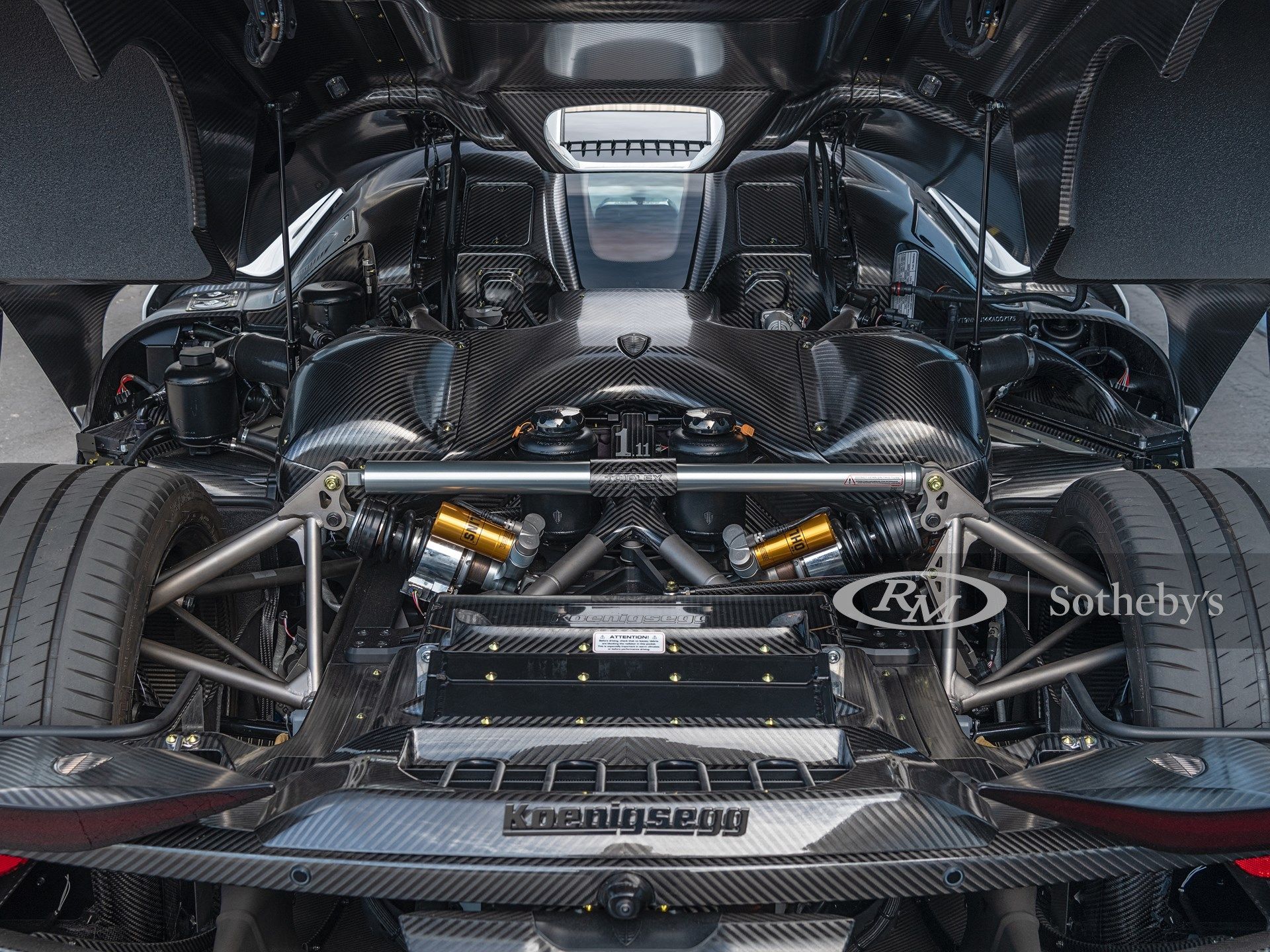 Combined with the hybrid electric powertrain, the Koenigsegg Regera is capable of zero to 60 sprints in just 2.8 seconds, and it can reach its top speed of 251 miles per hour in just 20 seconds.
You can bid on this 2019 Koenigsegg Regera at RM Sotheby's January 2021 sale. That sale runs on Friday, January 22. Register early to avoid missing out on this incredibly rare opportunity.