This rare "tanker" didn't see the racetrack, except for tire testing.
---
The split-window 1963 Corvette coupe is an automotive icon. 1963 was the first year for the C2, the only year for the split rear window, and the first time you could order RPO Z06 – a selection of options aimed at optimizing Corvettes for competition.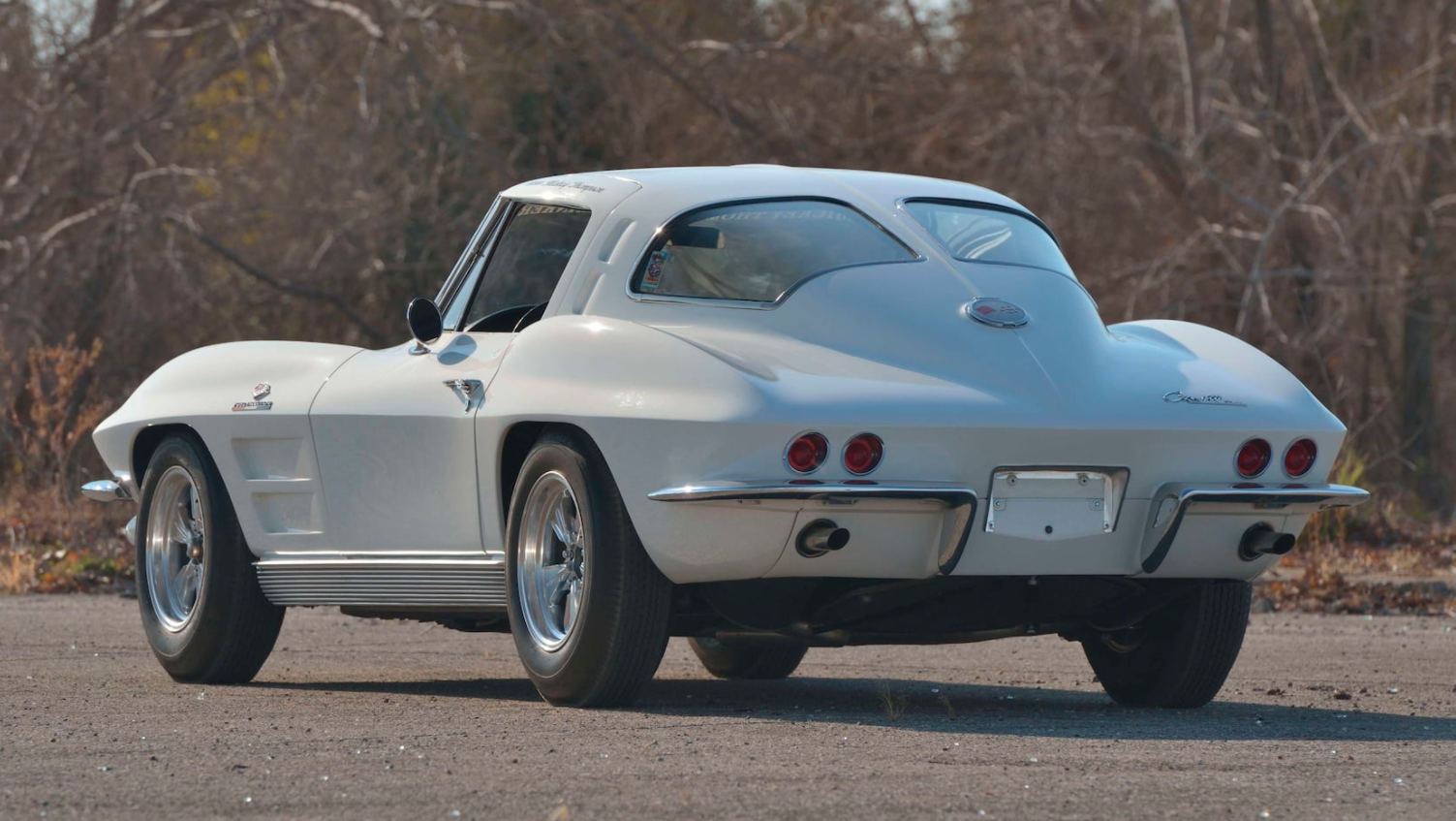 These early Z06 Corvettes are known by aficionados as "tankers," since their fuel tanks are substantially larger than stock. The Z06 seen here might be the most significant 1963 Z06 in existence.
This very car was owned by none other than Mickey Thompson, the legendary racer, builder, and developer of performance parts. As it turns out, Thompson owned a grand total of five Z06 Corvettes. Lucky guy.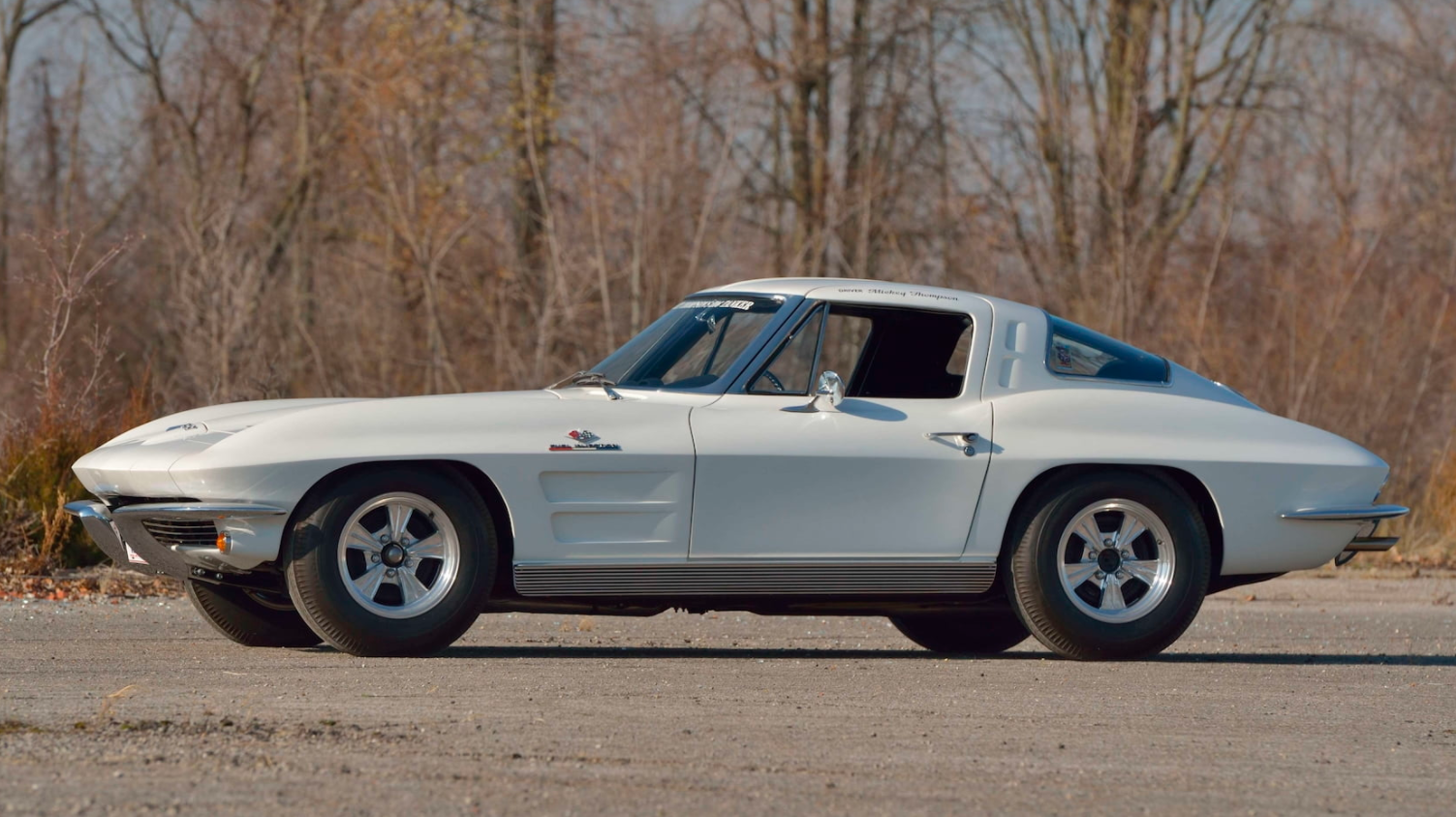 According to the auction listing, though, this one was clearly his favorite, and it was driven far more than the others in his fleet. In fact, it would serve as the model for his brand of mag wheels in advertisements. It was also used to test tires for Sears.
Unlike the other Z06 Corvettes owned by Thompson, this one was left largely stock and driven on the street. In fact, Thompson's personal Chevron gas card was found in the driver's side door during the restoration.
Appropriately enough, just 63 Z06 Corvettes were built in 1963. That makes this a rare machine any way you look at it. While it may not have the racing pedigree of other Z06 Corvettes, we think that the story behind this one is even cooler than any race win.
This very special Corvette will be offered by Mecum Auctions as part of their Kissimmee 2021 sale, which runs from January 7 through January 16. If you'd like to bring this one home, be ready to bid nearly half a million dollars for the privilege of owning this rare, historically significant machine.