The Hellcat is one of the most road-worthy street kings of modern muscle!
---
Debuting in 2015, the Dodge Challenger Hellcat was almost unbelievably powerful - like in a way where, people kind of weren't buying into it. By the time 2016 rolled around, the SRT Hellcat was a sensational hit, after people track and street tested them to find out what they're all about. This particular Hellcat has yet to be tracked or raced, but it's clones can tell you everything you need to know about the powerful production car.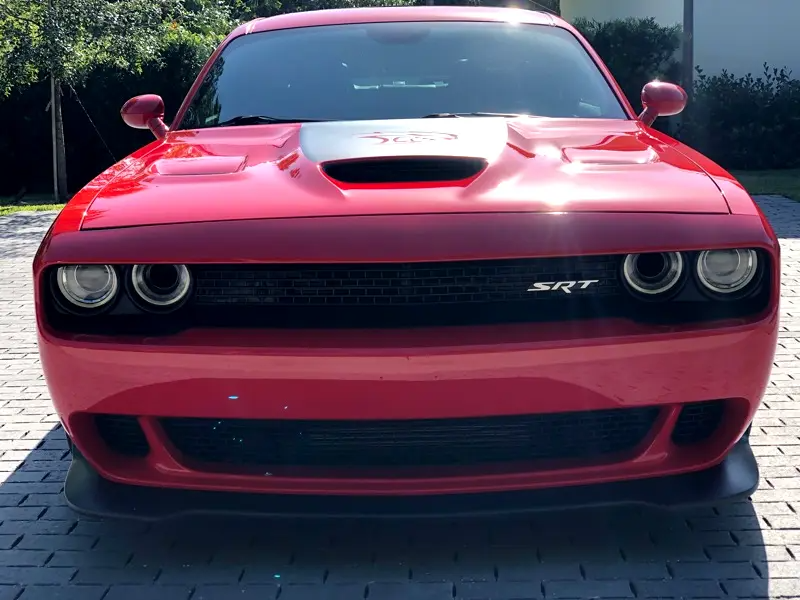 Only two owners have owned this blown Challenger, and it's ready to rumble with just about any other production car out there. It's powered by the king of all production engines, the Hellcat 6.2-liter superchaged Hemi engine, rated at 707-horsepower, giving it a 0 to 62 mph sprint in just 3.6 seconds when using the stock Launch Control feature. The top speed has also increased over the non-Hellcat Challengers to an eye-popping 205 mph.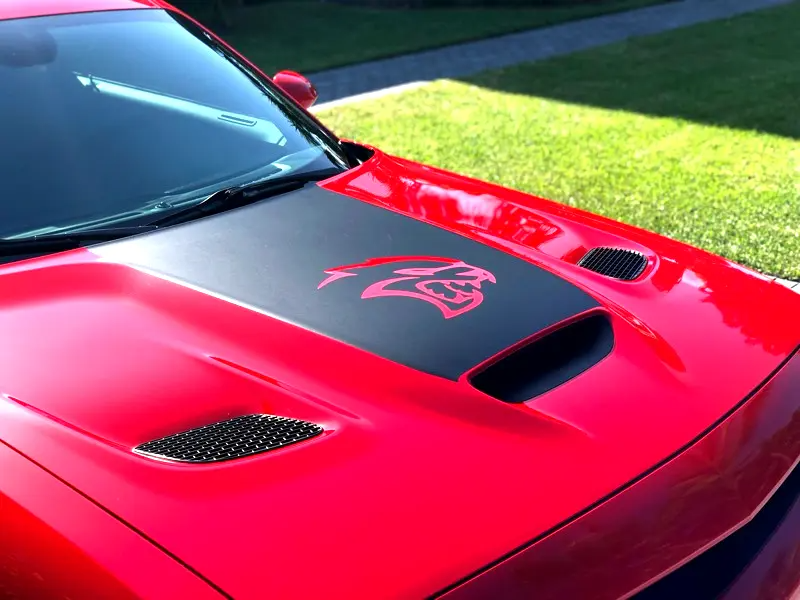 Multiple driving modes make it easy to adjust the driving characteristics to switch seemlessly from track to street driving. On the inside, you'll open the door to black leather seats that are oversized and comfy for both track driving, and long distance road trips.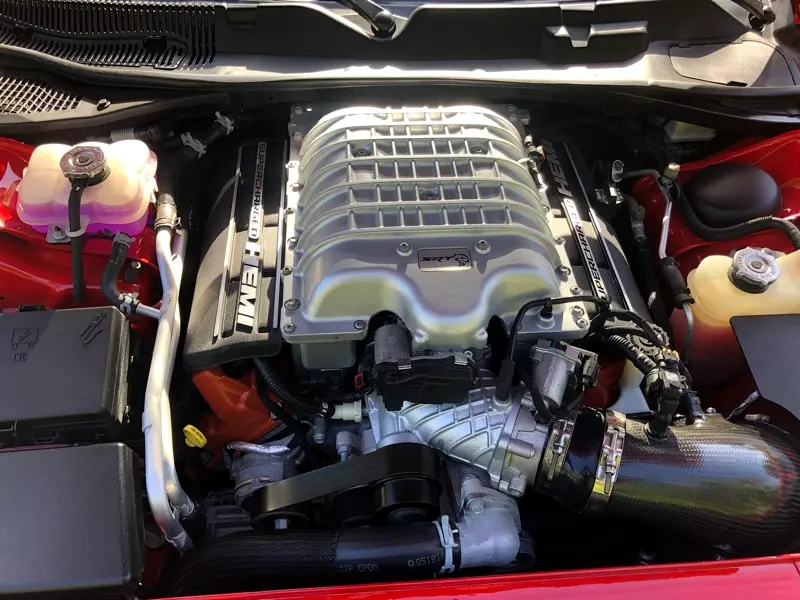 Unlike many examples out there, besides a Legmaker cold air intake, this is a stock Dodge Challenger SRT Hellcat, so you can choose how to modify it, or leave it alone and enjoy its natural prowess. Traction is handled by a set of Pirelli P Zero tires, and braking power comes from the Brembo brake system that features slotted rotors.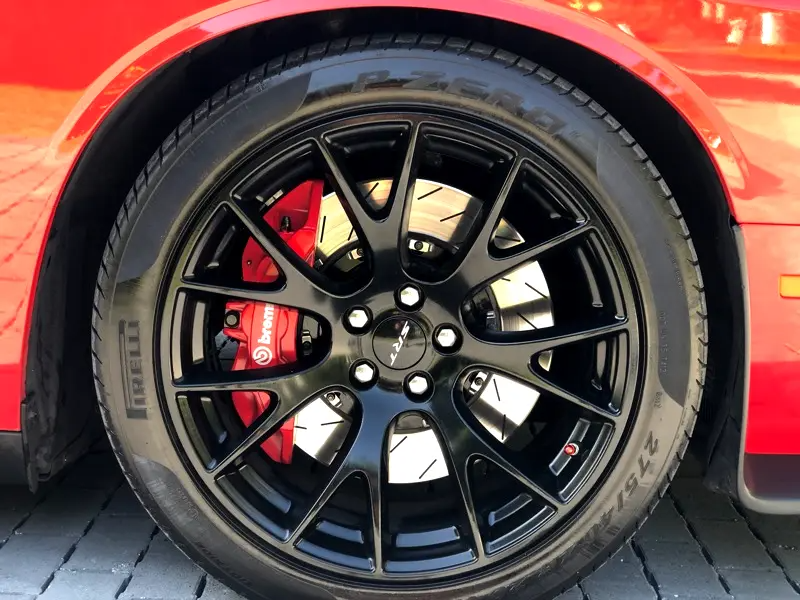 Dodge designed the Hellcat to have a functional cowl hood to keep the big 392 well-fed with plenty of airflow. The quad exhaust tips make this monster growl, and the Torren Red paint makes it an unforgettable example.
With the used muscle car market booming due to low-production and high-demand of muscle cars, this won't last long. See this Hellcat for sale through Awesome Joe Auctions here.