This 40th Anniversary Special has a lot of bite!
---
In 2007, the GT500 variant of the Mustang allowed Ford enthusiasts to own an even larger share of the horsepower kingdom, thanks to special aftermarket upgrades. This particular 2007 Ford GT500 Mustang being sold through Crown, is a low-mileage example that comes close to being in brand-new condition, 12 years after it was produced.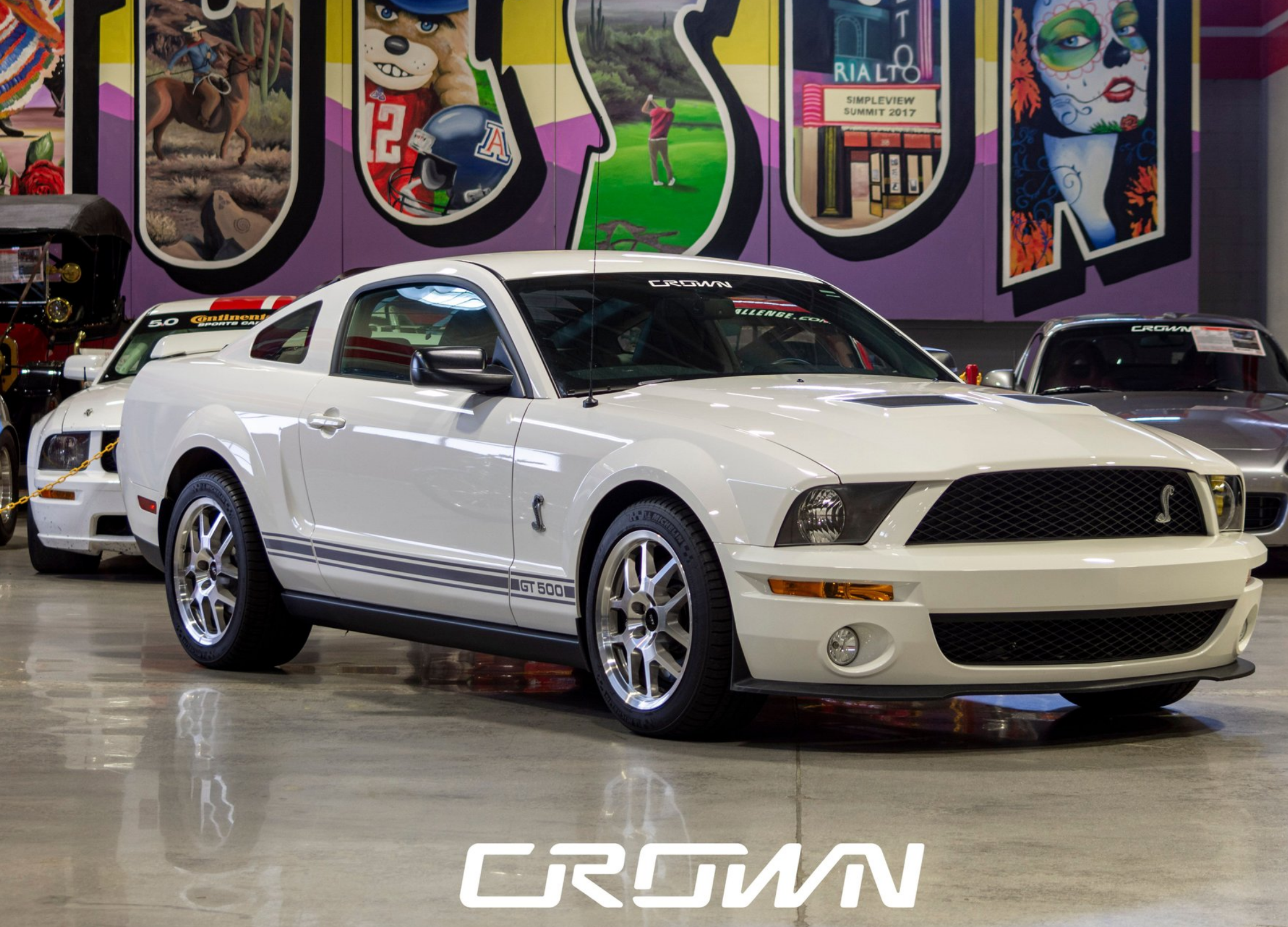 You're looking at example #1091 of 2252 produced in Performance White, and it was special ordered without the Le Mans stripes, making it more rare than most other variants. Only two owners have driven this GT500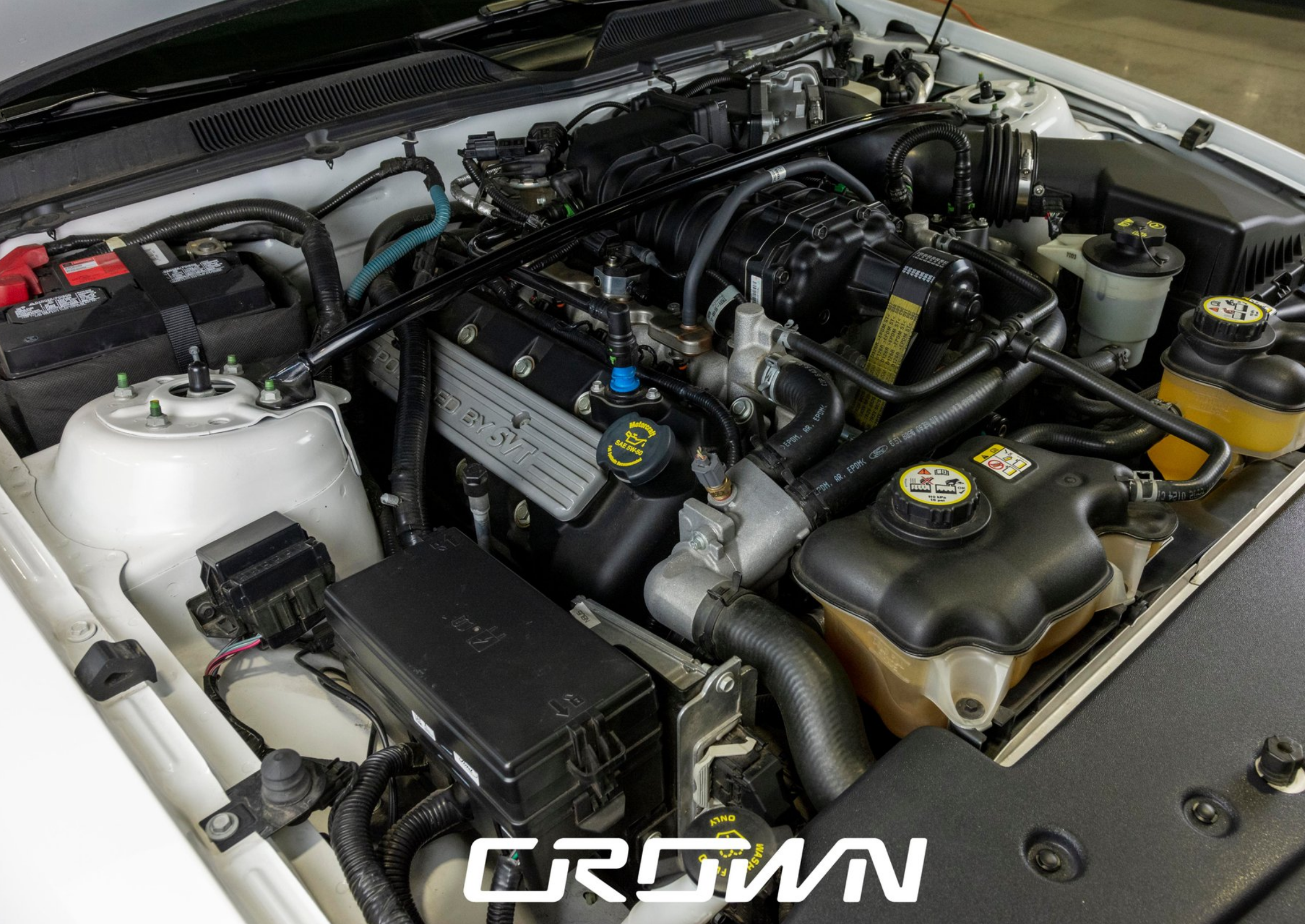 The GT500 ruled as king of the Mustang lineup, and something for all Ford enthusiasts to desire. It was built with an all-aluminum, supercharged DOHC 32 valve 5.4-liter V8 that pushes out 500-horsepower and is backed by a six-speed Tremec manual transmission.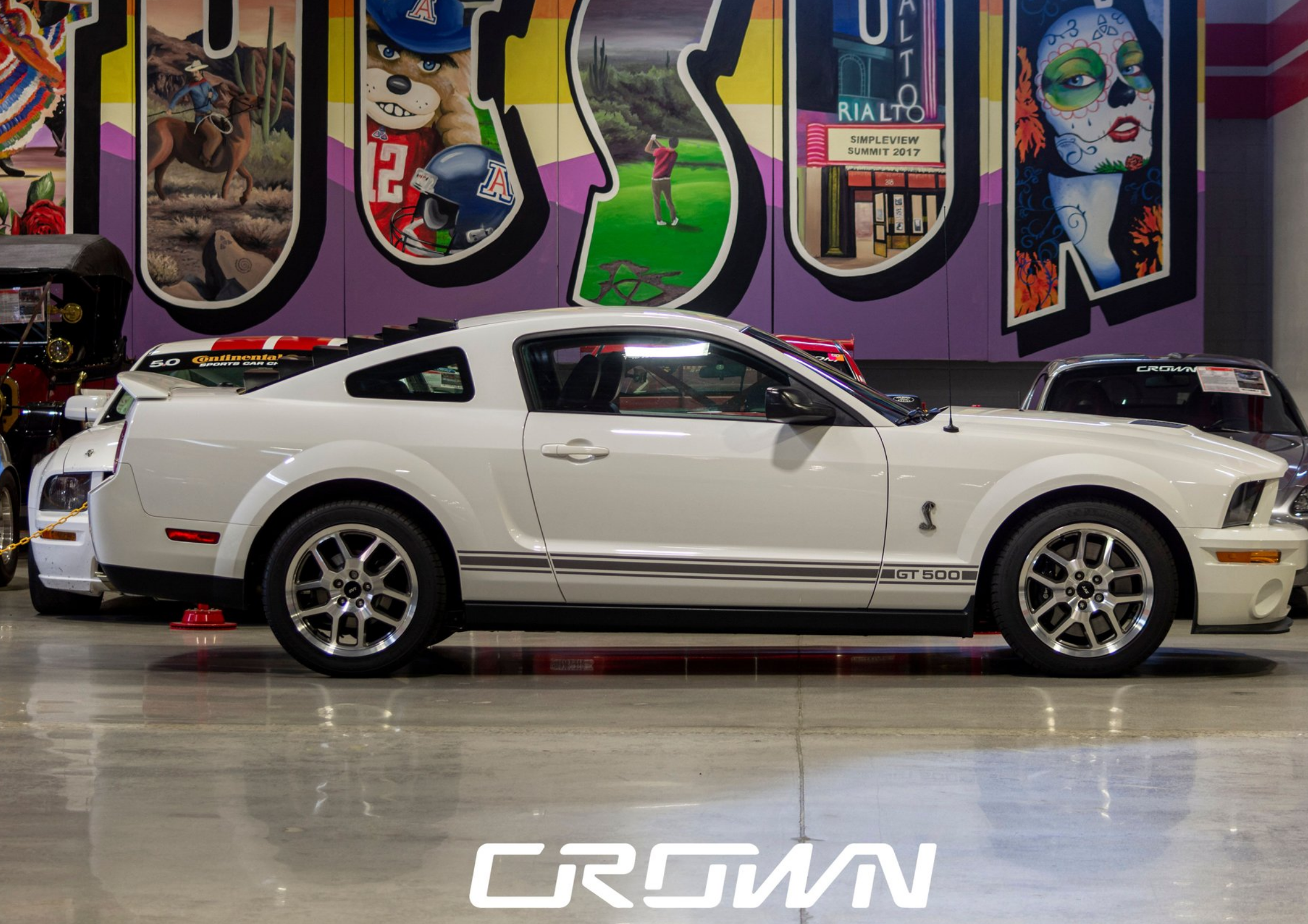 Its powertrain is only the start of the attraction of this modern muscle car. Ford honed this car to utilize its power by giving it the performance parts it needs to showoff on the track and streets, with a performance suspension to carry it, and a brake system that gives you safe stopping power.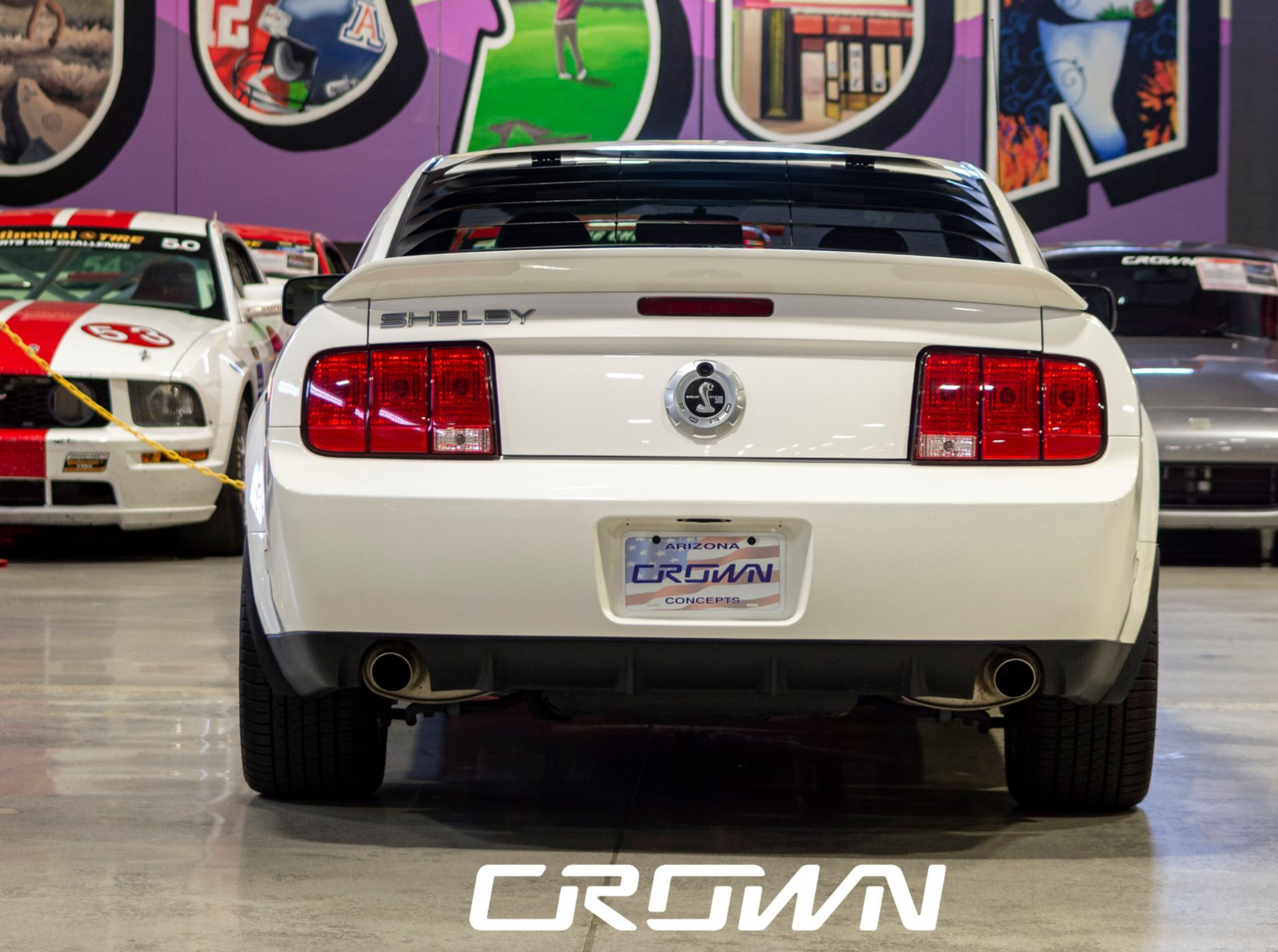 This particular Stang comes with new tires on all four wheels as a bonus! It features all power equipment, the optional Shaker 500 audio system With only 11,000 miles on it, this GT500 is barely even broken in, and has a tons of road time ahead of it.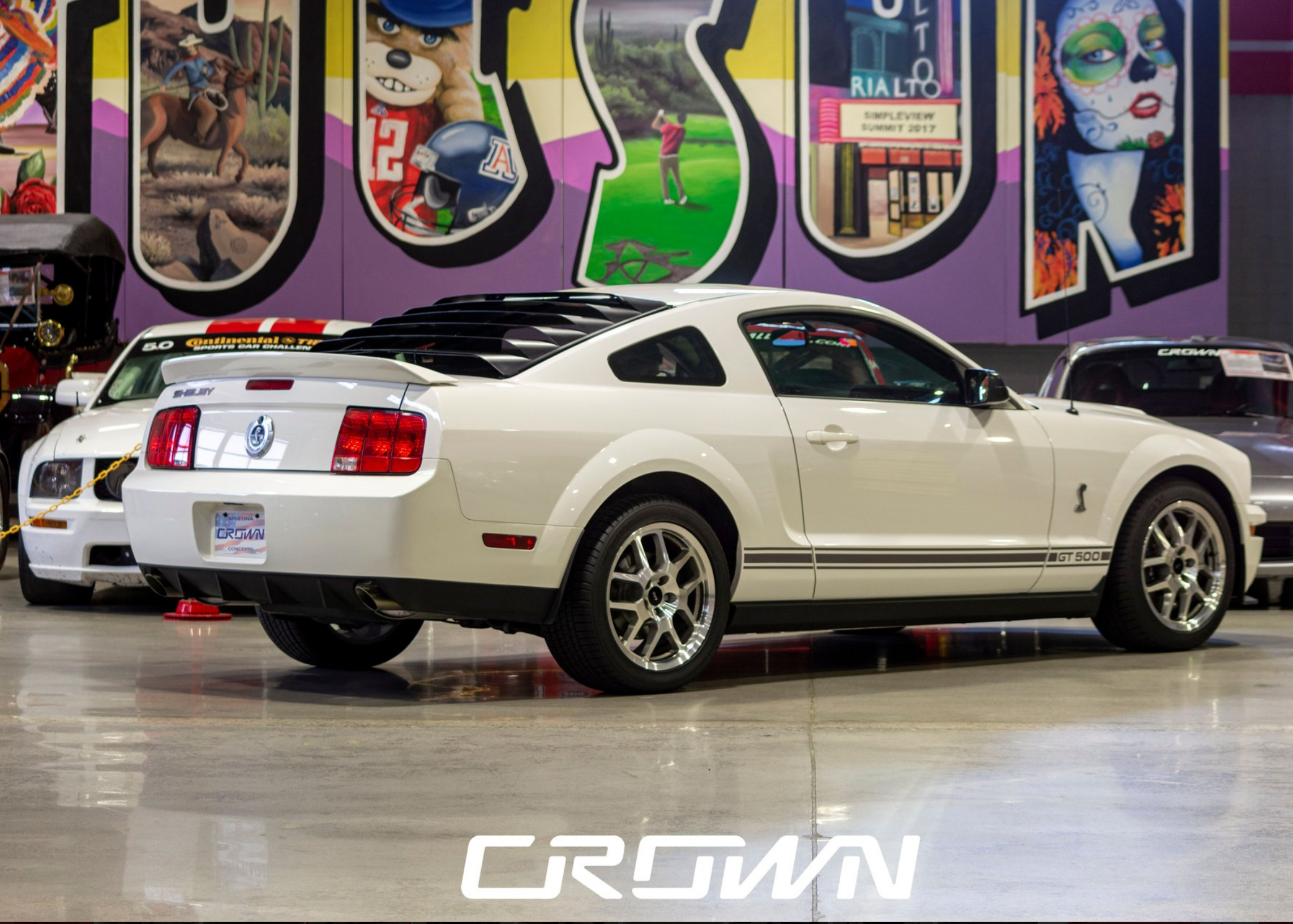 It's one of the cleanest 2007 GT500s you're going to find for under $40k, snag it here.