This Amazing 25th Anniversary Edition Is Selling At Worldwide Auctioneer's Auburn Sale.
---
The Lamborghini Countach 25th Anniversary Edition, a sleek embodiment of the 1980s, is a car that still turns heads today. Known for its bold design and engineering prowess, this particular edition is among the rarest of the breed, with only 657 units ever made.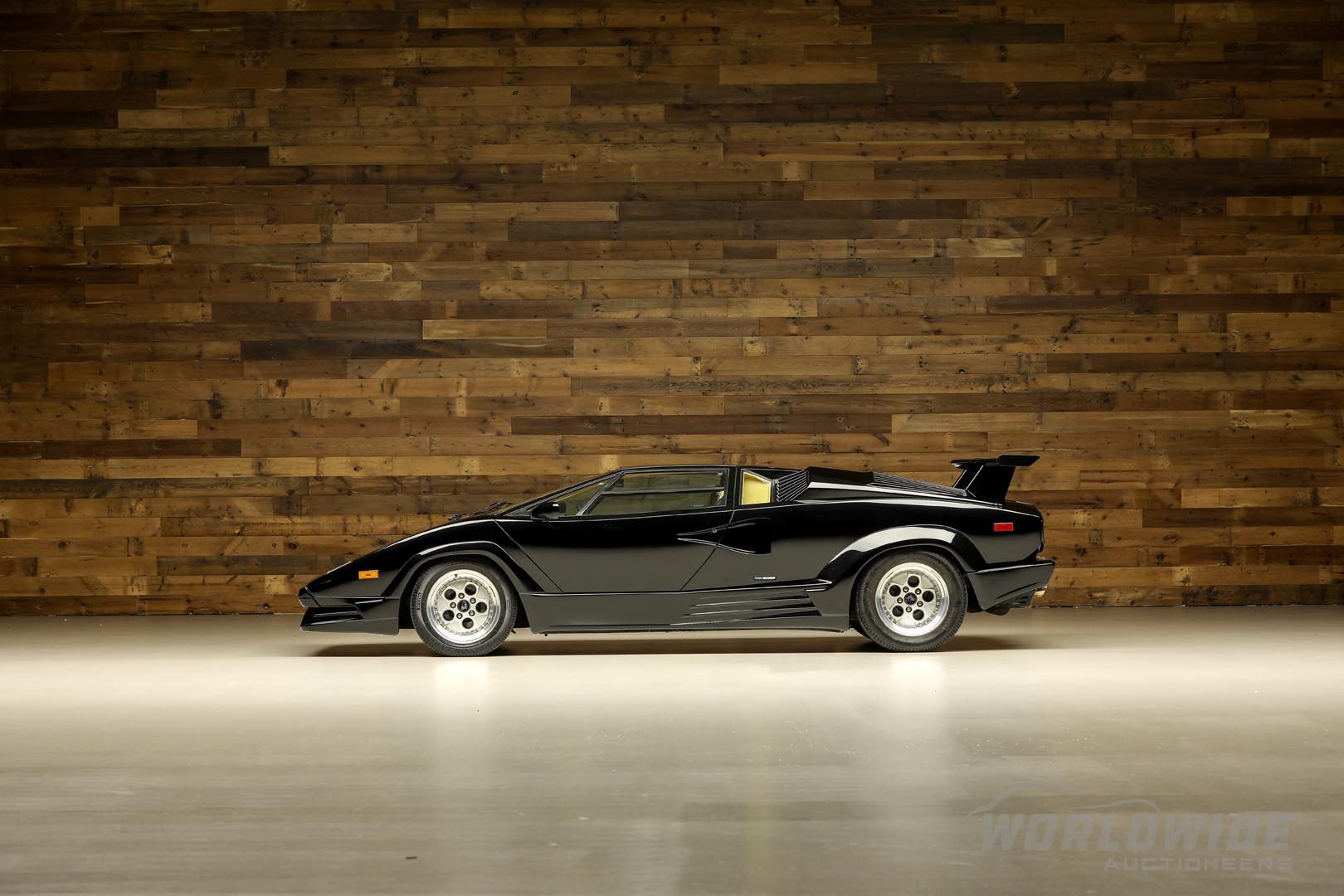 This anniversary edition boasts a meager 10,116 original kilometers (about 6,285 miles) on its odometer, truly emphasizing its pristine and collectible status. Further cementing its value, the car underwent a $50,000 engine-out service in 2016, supported by photos and documentation.
With its intoxicating black and cream leather contrast and the optional rear wing, the car's aesthetics are as appealing today as they were when first unveiled. The Countach became an instant sensation in the '80s, with its revolutionary design becoming a pop culture icon. Many remember it for its frequent appearances in cinema and its coveted position on the walls of many teenage bedrooms, immortalized in posters.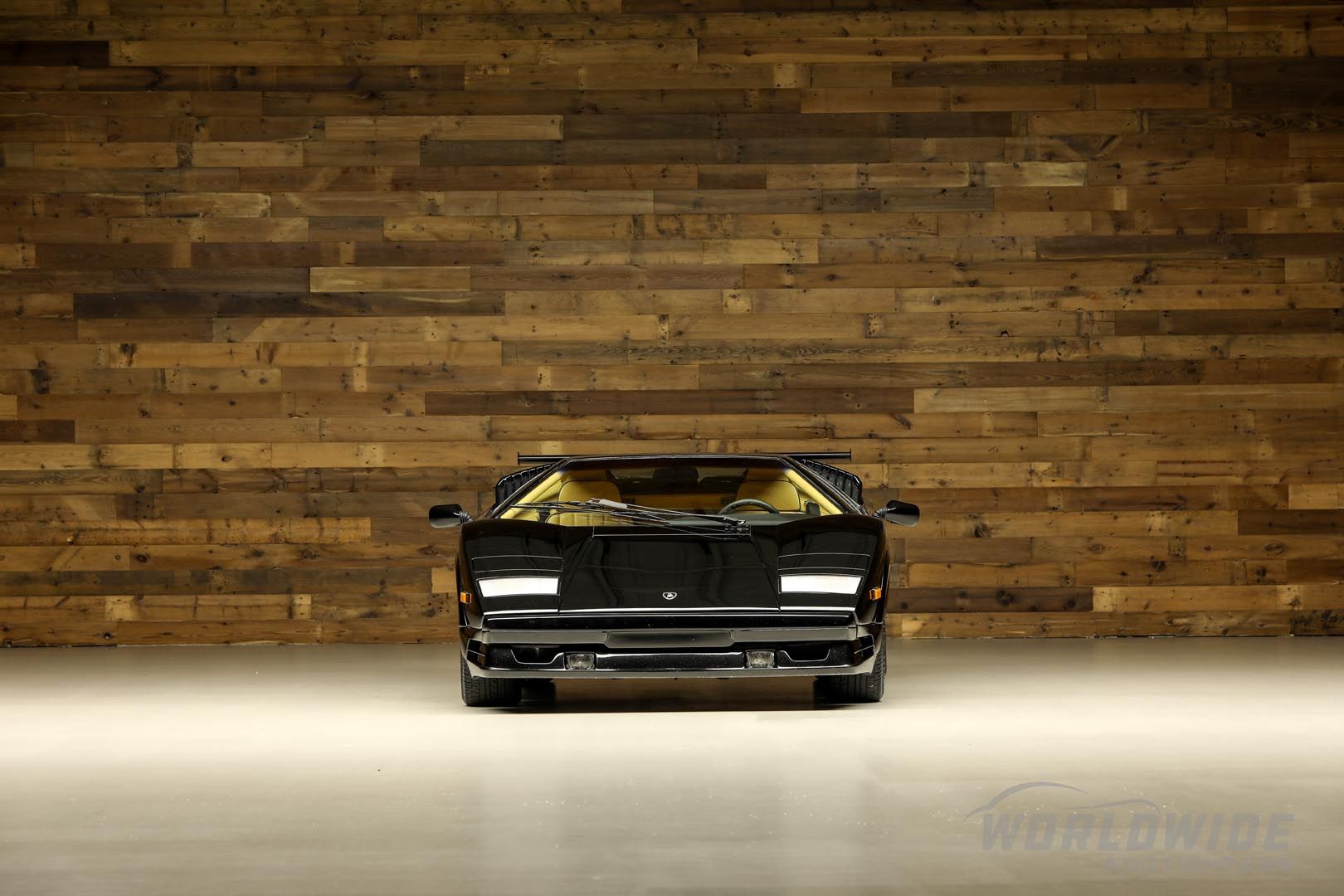 The genius behind the Countach's design, Marcello Gandini from Bertone, envisioned a car that would push boundaries and redefine the supercar genre. First showcased to the public at the 1971 Geneva Motor Show, the prototype, with its cutting-edge angular design and innovative scissor doors, took the audience by storm. The overwhelming response meant that Lamborghini had to ramp up production, releasing the first models in 1974.
The Countach played a significant role in positioning Lamborghini as the avant-garde supercar manufacturer of the 20th century. Interestingly, its futuristic design set the tone for the '80s aesthetic a whole decade in advance.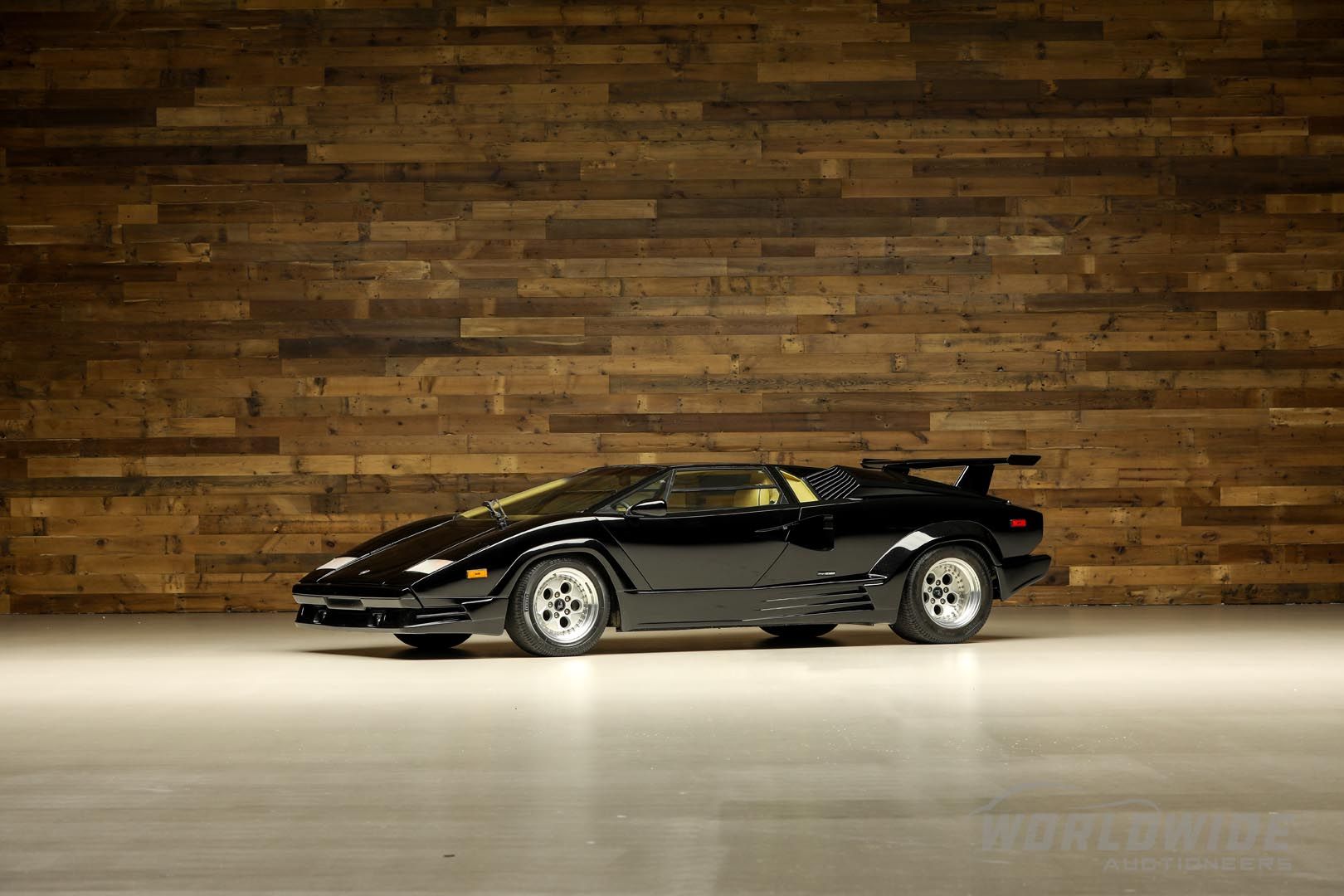 The 25th Anniversary Edition of the Countach marked an evolution in the car's engineering as well. While the initial model came equipped with a 3,929cc engine, the anniversary version boasted a powerful 5.2-litre V-12 Quattrovalvole. This enhancement meant the car had four valves per cylinder, optimizing efficiency and ramping up the horsepower to 415, with a specialized Bosch fuel injection for the U.S. market, differentiating it from the original 440 horsepower carbureted version.
Today, the Lamborghini Countach remains a symbol of a bygone era, representing a fusion of audacious design and technological innovation. Its 25th Anniversary Edition, in particular, is a prized collectible for car enthusiasts, reminding us of a time when Lamborghini set the gold standard in supercar design and performance.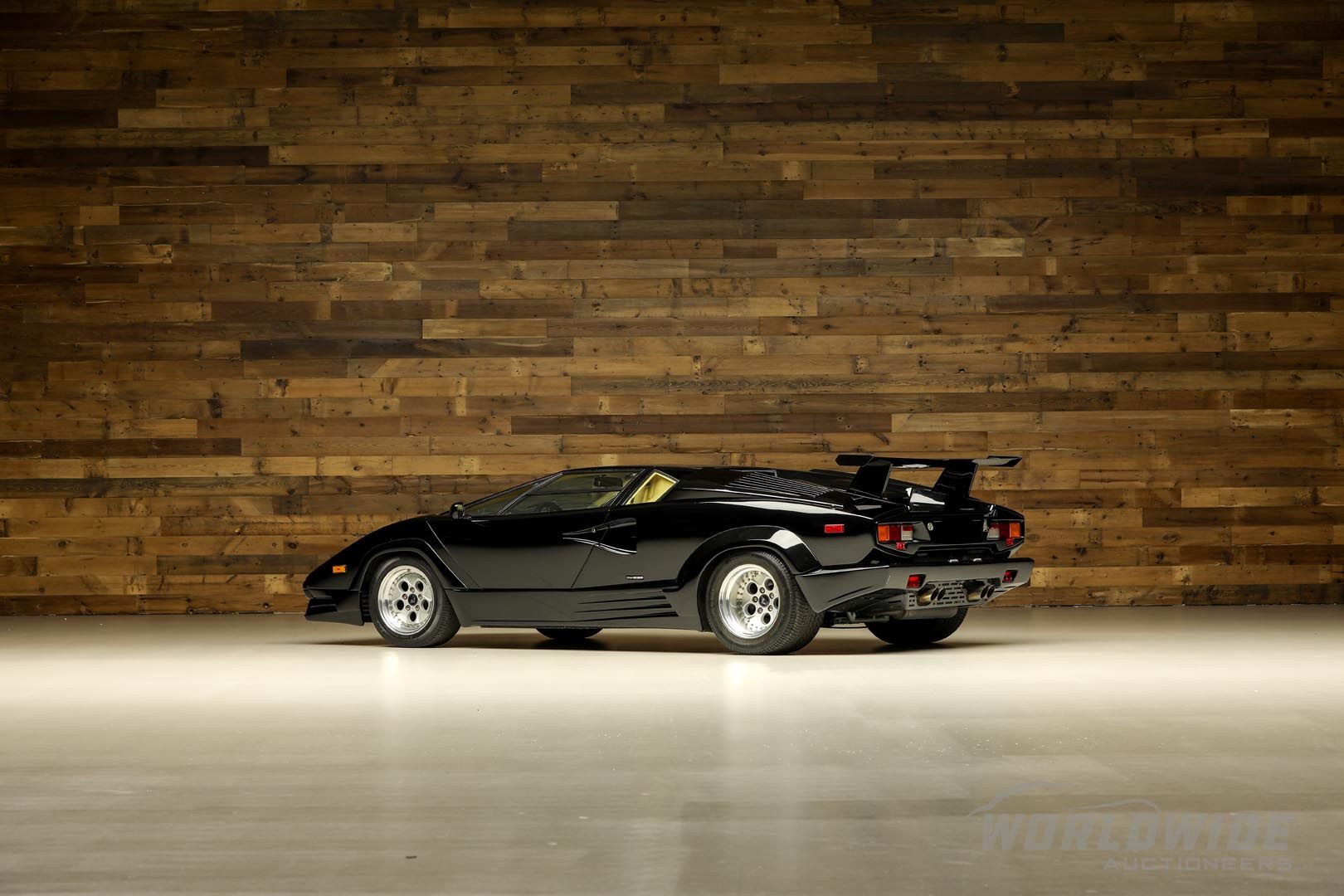 For all those enthusiasts and collectors eager to buy and sell great cars this summer, the road leads right back to Auburn, Indiana, the original "Classic Car Capital of the World" and birthplace of the collector car auction industry in America.
The next catalogue sale, also the industry's next catalogue sale in North America, the Auburn Auction, will take place August 31 – September 2, 2023 at our Indiana headquarters. To be presented as a simultaneous live and online event for collector car enthusiasts and aficionado to enjoy.