A Timeless Classic, Elegantly Refurbished.
---
The 1971 Chevrolet Cheyenne Super Truck is not just a testament to American automotive history but an embodiment of meticulous craftsmanship and attention to detail. This vintage gem has been revamped and transformed, mixing original elements with contemporary upgrades, elevating its status from a classic beauty to a collector's dream.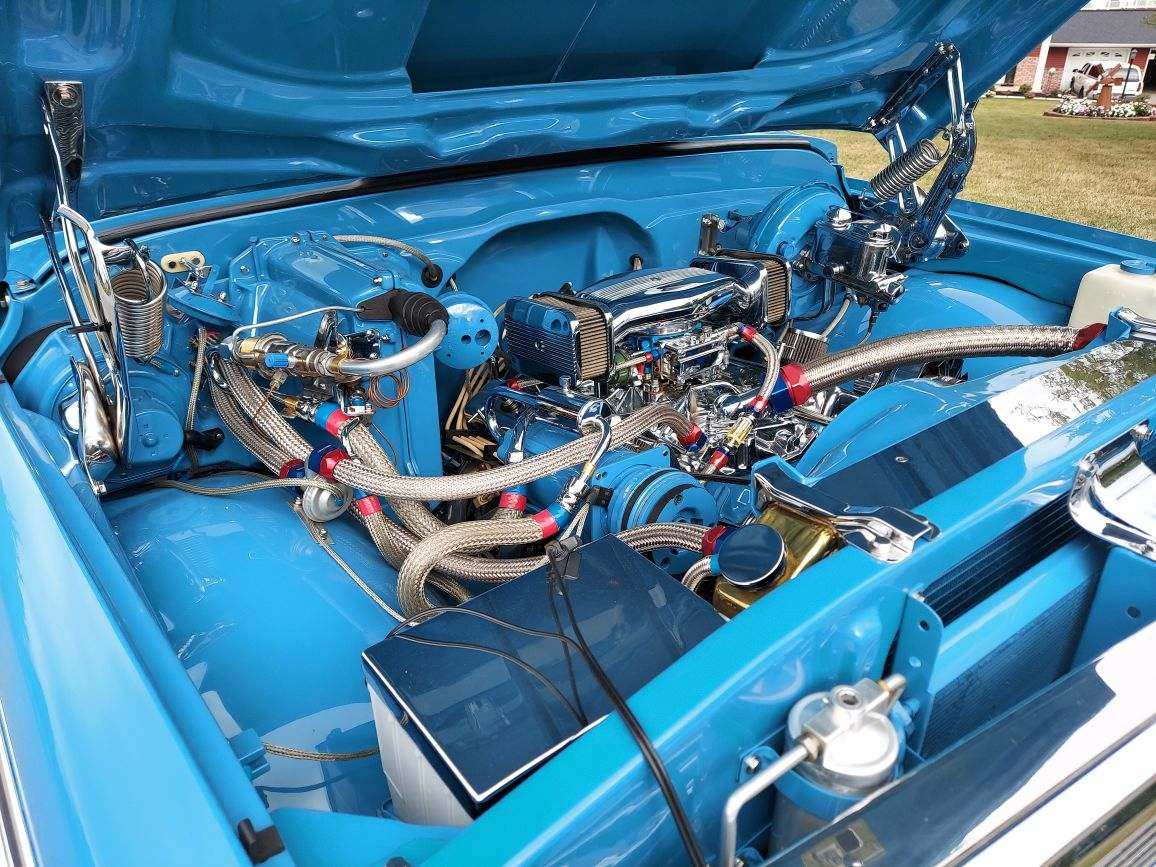 At the heart of this truck lies the 350 ci motor, paired seamlessly with a 350 turbo transmission and a 373 rear, ensuring its performance matches its impressive looks. The engine isn't just mechanically sound but aesthetically pleasing too; it's been ground, filled, smoothed, and then painted to match the truck's exterior. Not to be outdone, the transmission has been meticulously ground, smoothed, and given a shining chrome plated finish.
But the modifications don't stop there. The Cheyenne's frame has been boxed, filled, and smoothed to perfection and then molded, mirroring the same treatment given to the underside. Stainless steel elements are prominent, lending both durability and an eye-catching shine to the vehicle.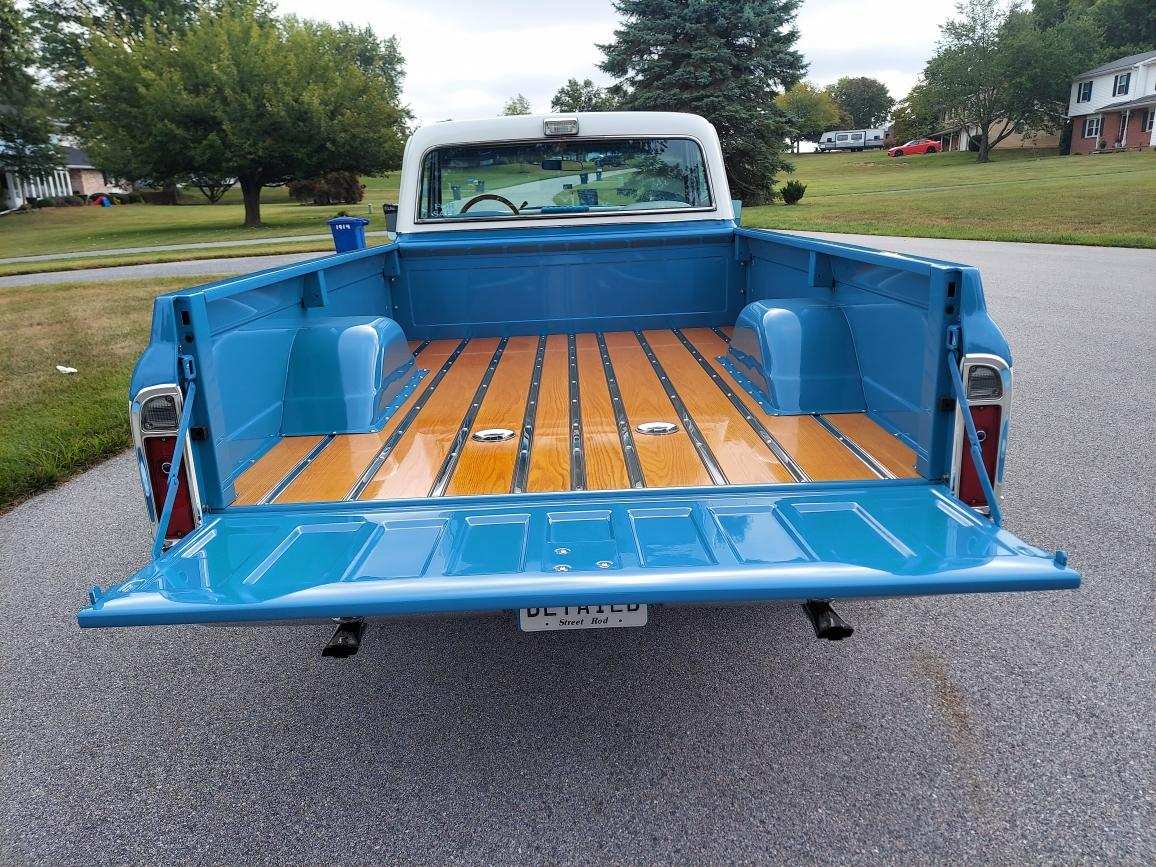 What truly sets this truck apart is the intricate woodwork. Over 70 handmade solid red oak parts have been added, providing a unique and luxurious touch. This, combined with the fiberglass cowl induction hood and the cleverly frenched-in antenna, showcases the fusion of classic and modern design elements.
The custom-made polished stainless steel fuel tank is another highlight, complementing the headers and 2.5 pipes that have been given a jet-hot treatment. To ensure the sound matches the aesthetic, polished stainless steel mufflers have been added, producing a growl that's music to the ears of any auto enthusiast.
A striking feature of this Cheyenne is its paint job. Adorned in its original shades of Hawaiian Blue and White, the truck shines with a PPG base coat and clear coat. The finish has been wet sanded 360 degrees, ensuring a smooth and flawless appearance from every angle.
Inside, drivers are treated to modern conveniences, including a tilt wheel and factory air conditioning, ensuring that rides are comfortable regardless of the journey's length or the outside temperature.
This 1971 Chevrolet Cheyenne Super is a harmonious blend of the past and present, representing a pinnacle of automotive restoration. Every element, from the woodwork to the engine enhancements, has been thoughtfully chosen and expertly applied, resulting in a vehicle that's as much a work of art as it is a piece of automotive history.
If you like this consignment, you'll love the 400+ more that are planned for the upcoming Fall Carlisle Collector Car Auction. The Fall Auction is September 28-29 starting at 12 p.m. daily at the Carlisle Expo Center. From white-glove, best-of-show caliber rides, to show-worthy daily drivers, the two-day auction offers a little something for everyone. Carlisle Auctions brings you a rare/unique 1955 Corvette, a fully equipped 1970 Corvette with LS5 engine, and even an all-truck hour too.
Find your first or next classic with America's Automotive Hometown auction house and bid and buy with total confidence. Carlisle Auctions offers THREE great ways to bid; in person, on the phone, or online as well as reciprocating admission to the neighboring Fall Carlisle Collector Car Flea Market and Car Corral event (September 27-October 1). Learn more about the auction by calling 717-960-6400 or online at http://CarlisleAuctions.com . While online, check out photos of confirmed consignments, consign to sell or register to bid. These are investments that truly accelerate, so don't miss out.