This kind of smooth yet fierce performance is life-changing.
---
Even people who don't know motorcycles have at least heard the Ninja name and know it's synonymous with unbelievable speed. Kawasaki has done a good job overall keeping the reputation intact, especially when it comes to the modern Ninja ZX-14R ABS SE. As the flagship of the Ninja line today, this is one fast bike, but it has more than just raw speed to offer.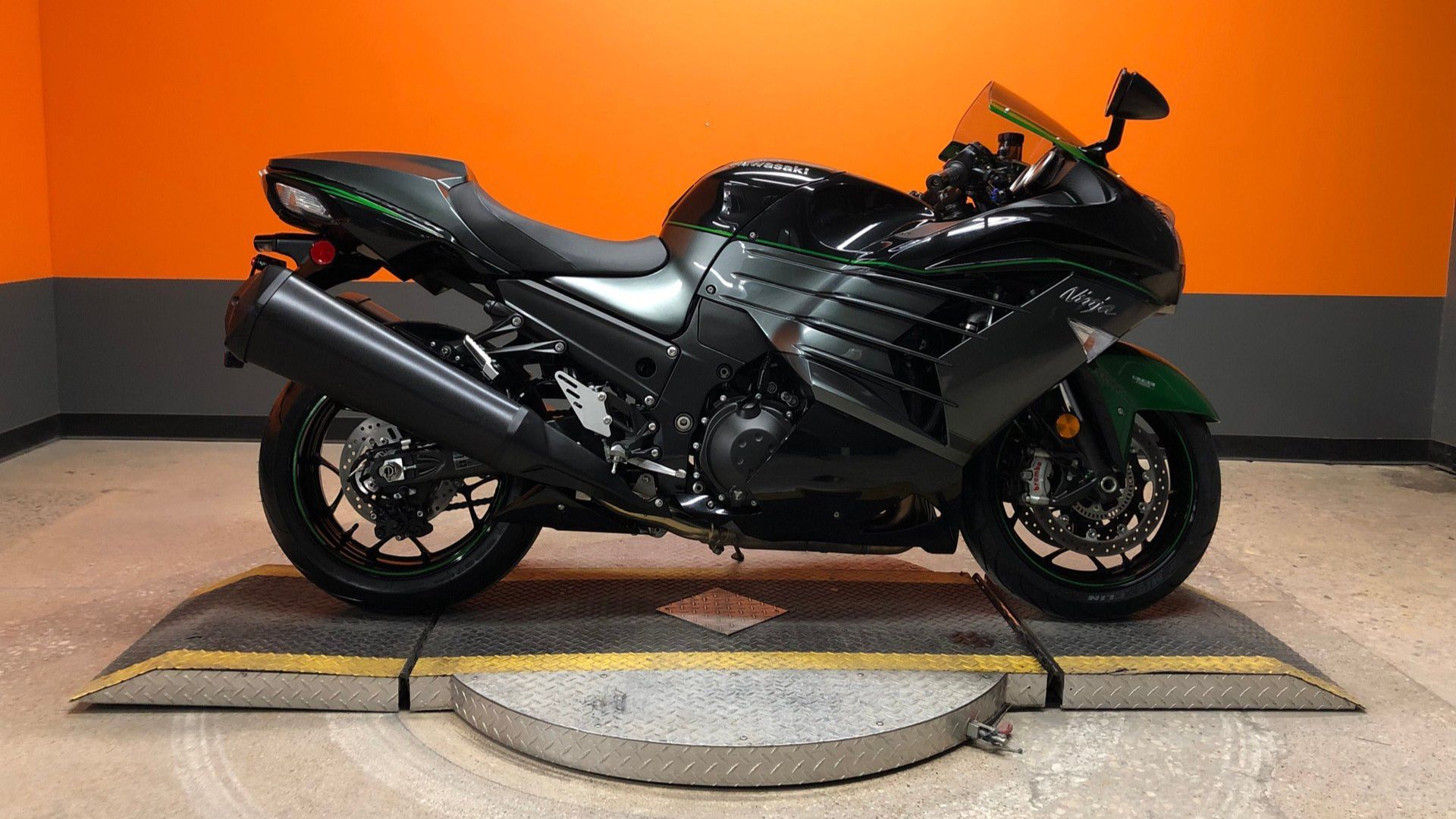 For the uninitiated, power is the only thing to care about. More experienced riders understand the value of smooth power delivery and how important it is for optimal control. That's exactly what you get with this Kawasaki. The 1441cc DOHC inline-four, digital fuel-injected engine works seamlessly with the six-speed transmission, so you can seriously burn rubber without feeling like the motorcycle is going to lurch out from under you.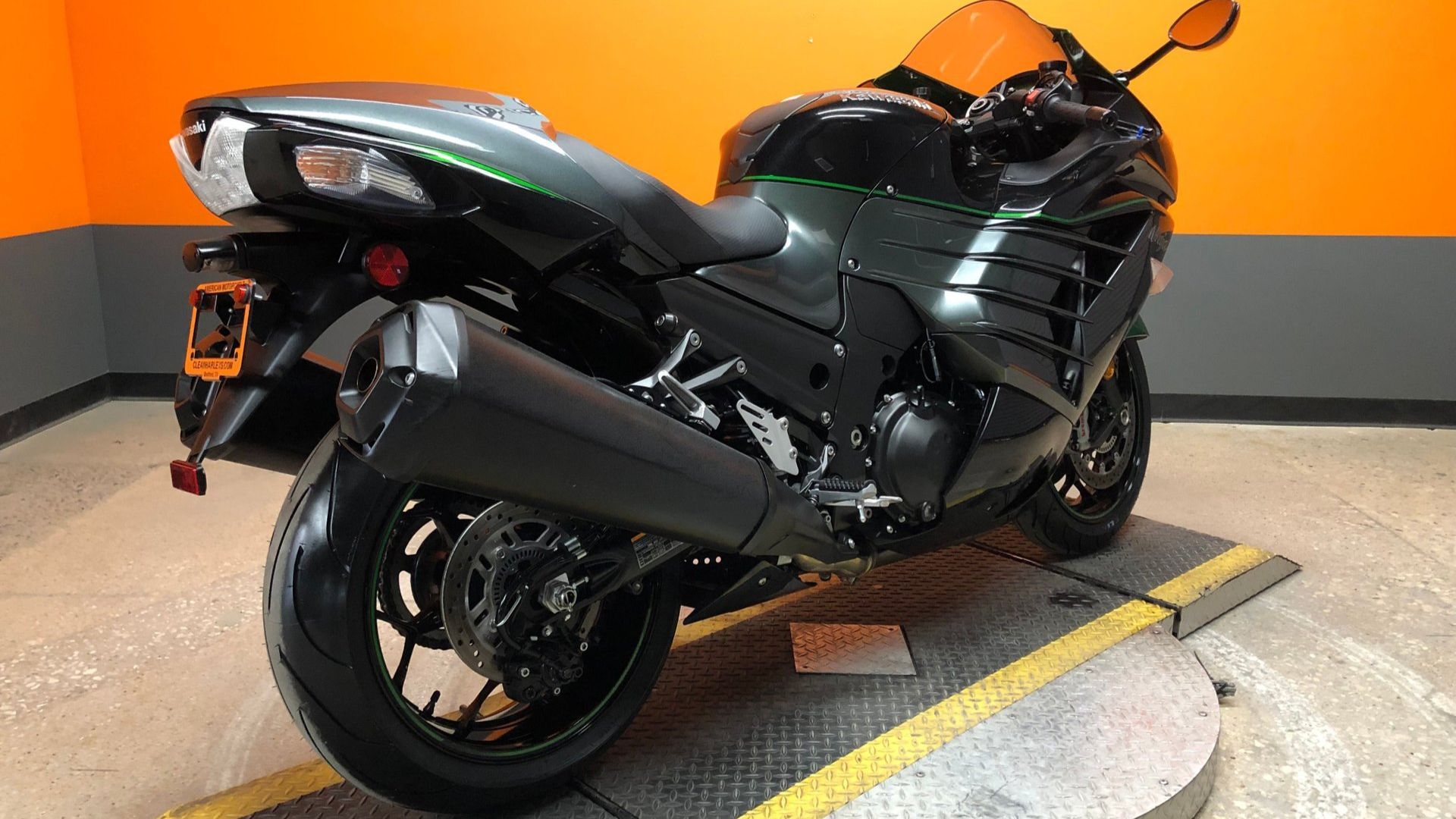 A back-torque limiting slipper clutch reduces how much wheel hop you'll experience when downshifting, something virtually every rider will greatly appreciate. Of course, you don't always want to whip it, so there are two power modes to keep things under control when necessary. Traction control with three modes is also selectable, plus there's ABS and Brembo brakes, so this bike can stop in a hurry.
You might be of the mindset that a performance motorcycle isn't good for daily or even frequent riding. This one is surprisingly civil, so you could absolutely use it to commute. Thanks to the adjustable forks and pegs, you can set things up to your individual preference, even changing it from one day to the next.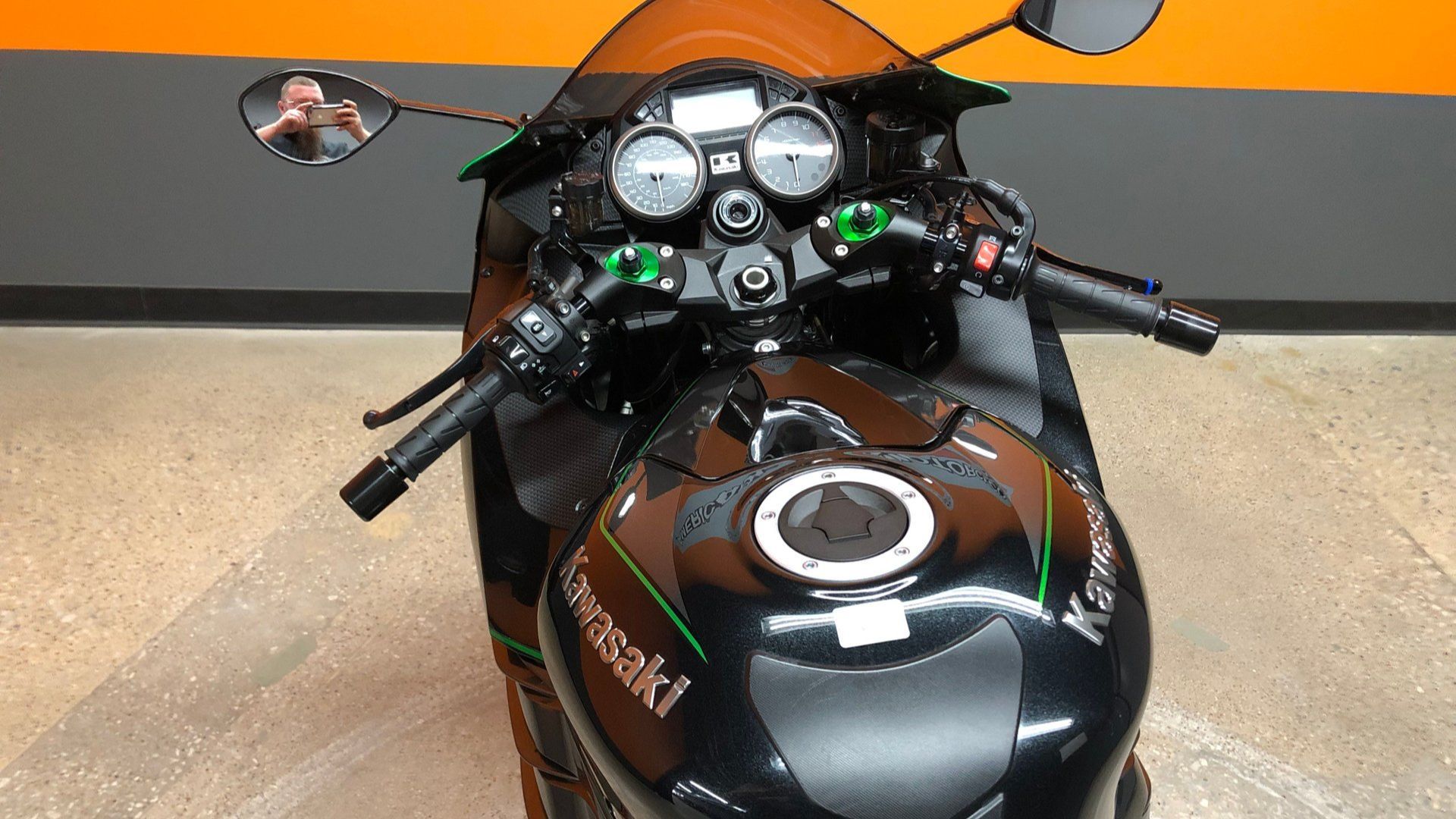 When it comes to the looks department, this Kawasaki has an overall stealthy appearance, suggesting a strong connection to its namesake. Instead of just a blacked-out appearance, the combination of Metallic Spark Black, Pearl Meteor Gray, and Emerald Blazed Green is appealing. This motorcycle presents well, but the dealer notes there are some scratches on the fairing and headlights, so it's not perfect. The seat and controls look excellent, plus it's rolling on new tires.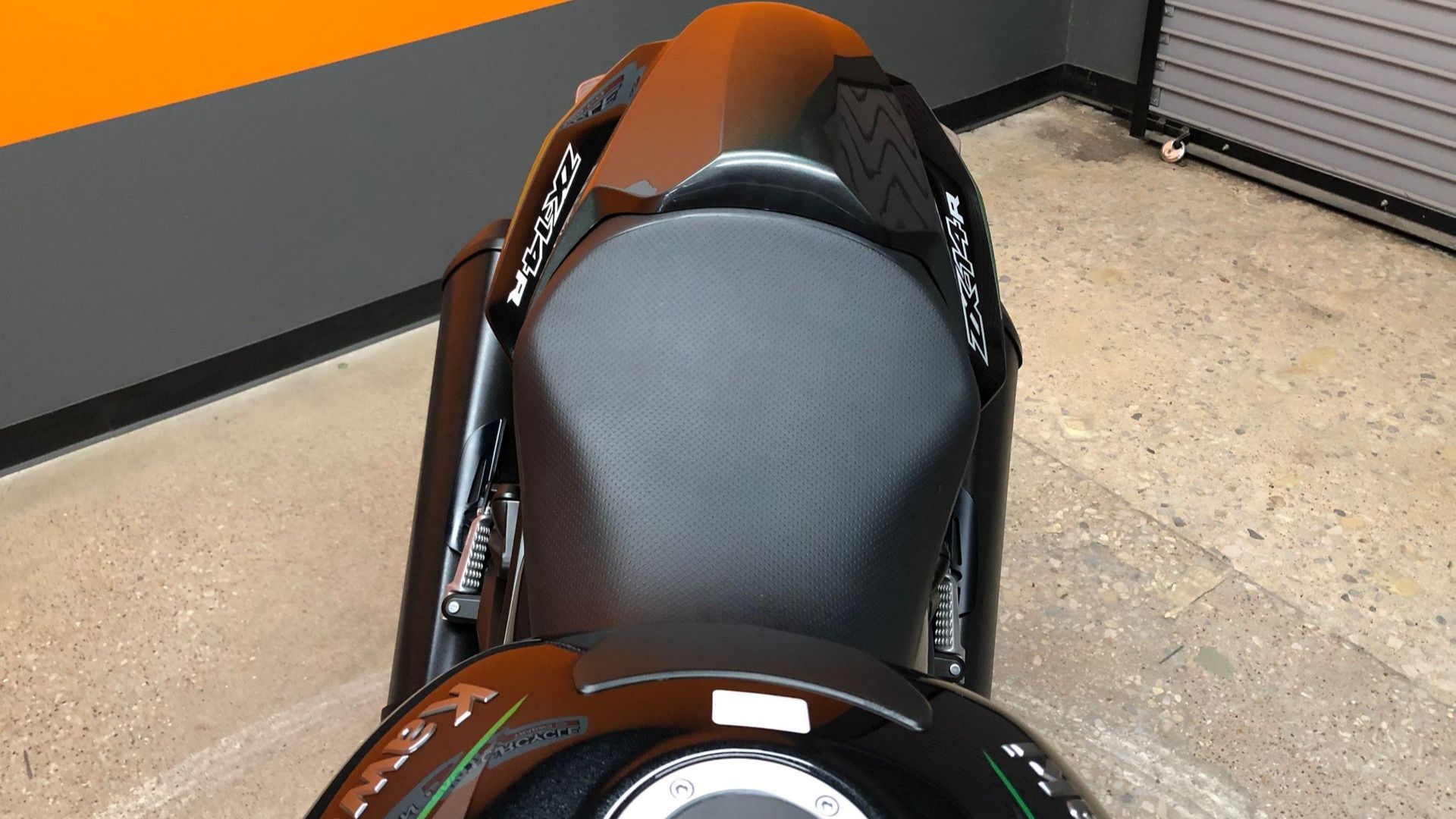 If you're an experienced rider and want to take things to the next level, you could do far worse than this 2019 Kawasaki Ninja ZX-14R ABS SE. At a list price of $11,290 you're getting a lot of motorcycle for the money. This bike is being sold by American Motorcycle Trading Company.