This numbers-matching Chevy is the real deal.
---
Few muscle cars evoke the same kind of immediate reaction from enthusiasts as this 1970 Chevrolet Chevelle SS 454. After all, it has the look everyone loves, even if the Mopar and Ford guys only will admit to that in their most private moments. And there's no denying its raw, unbridled performance. While a car like this might seem like a dream, someone is going to snatch this one up and be a very happy new owner.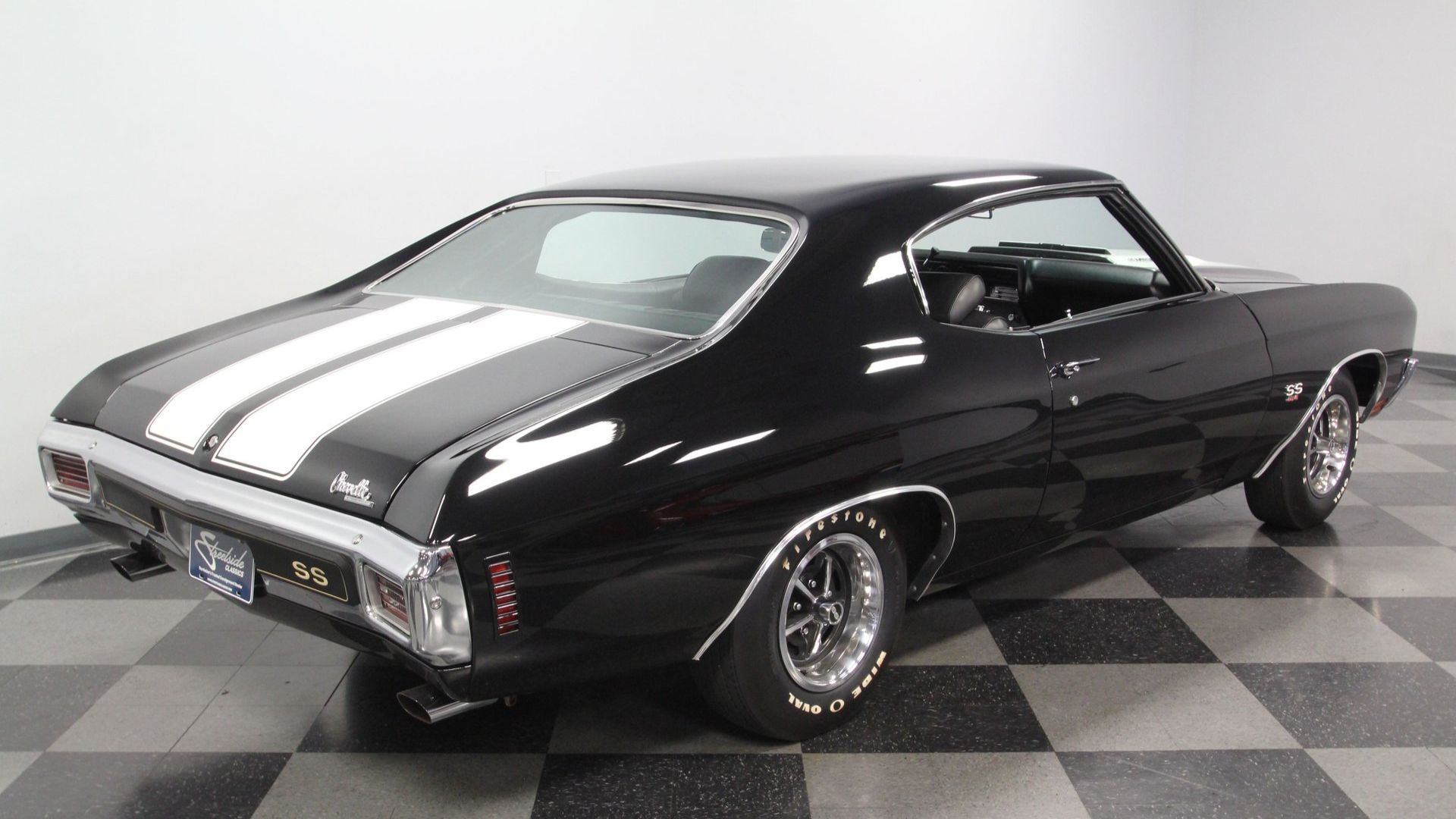 This is the kind of muscle car you want when looking for a solid collectible. Not only is it highly desirable, it's a numbers-matching ride with factory equipment and solid documentation backing everything up. A frame-off restoration has left it looking and running fantastic.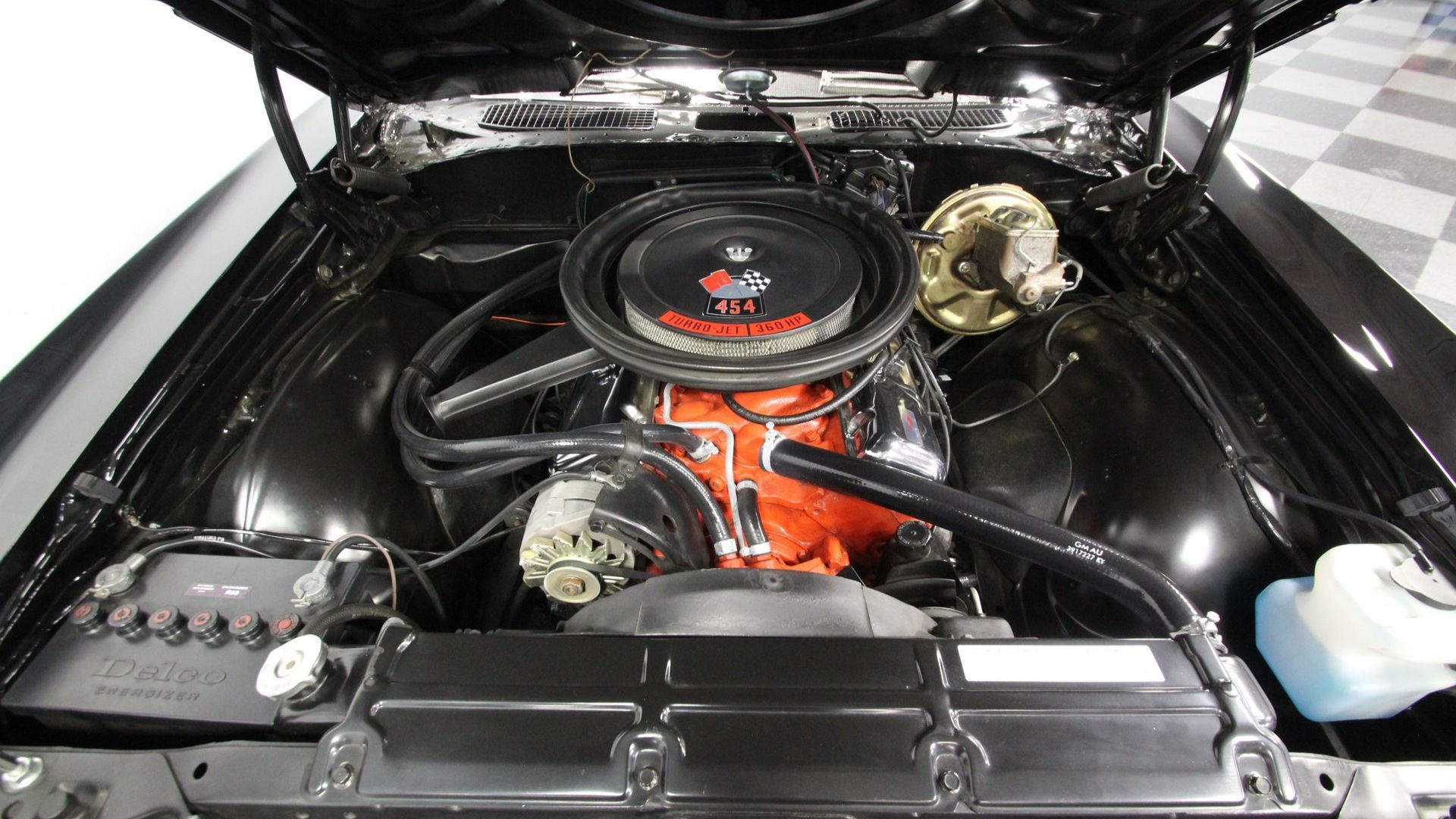 Being the star of the show, it's natural to gawk at that numbers-matching LS5 454 V8. It's all gussied up with orange paint on the block, polished valve covers, and the correct decals on the air cleaner. In fact, everything looks so good you can pop the hood at a show and not feel any shame.
Of course, this car is running a 4bbl carb, just like back in the day. A dual exhaust system has the low rumble that will turn all heads. In the chassis are details like boxed control arms, 12-bolt rear, plus sway bars in the front/rear. A TH400 three-speed automatic is also numbers-matching.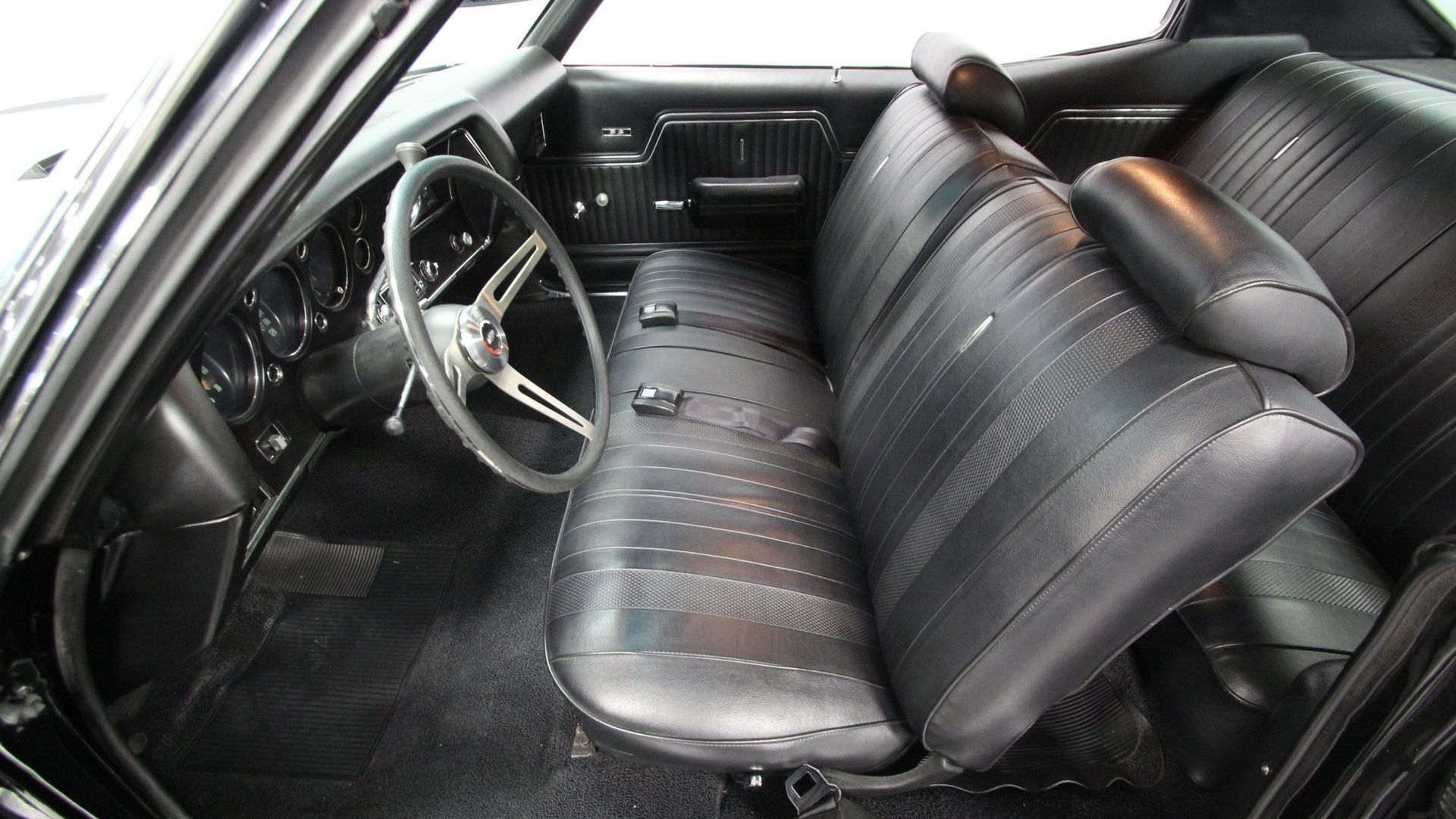 Wearing Tuxedo Black, the color this Chevelle had from day one, it's dressed to impress. Accentuating that are the white SS stripes, correct badging, and all the factory trim looking nice and bright. Since the restoration work was completed 600 miles in the past, all the body panels are free of damage and fit perfectly.
Like a true muscle car, this Chevelle has a black interior and keeps everything simple. Factory details abound, including a Chevy sports steering wheel, OE gauges, and column-mounted shifter. The only thing that deviates from original is the Retrosound AM/FM stereo, but it's installed with such expertise it blends in well.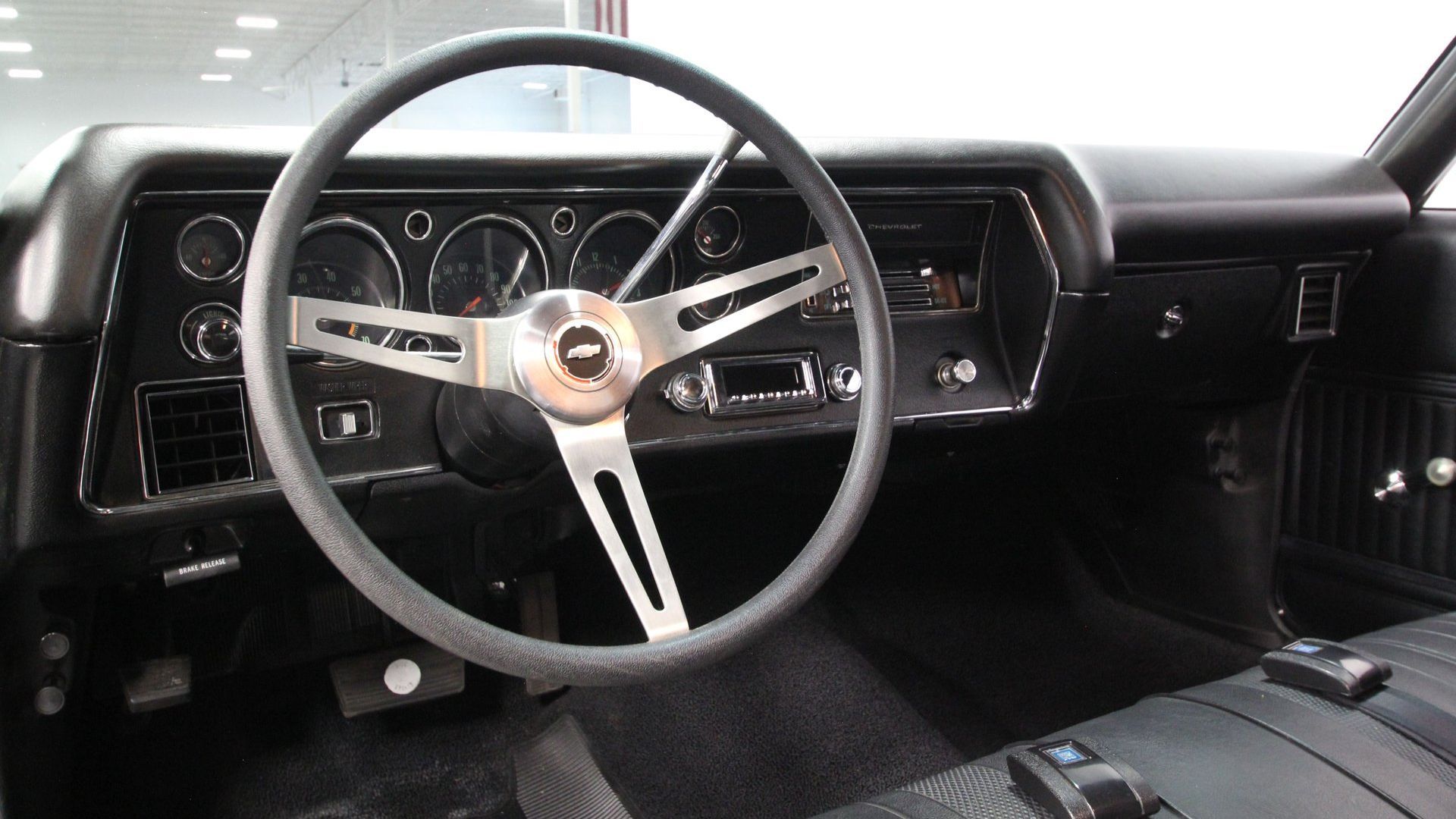 You'll also note all the right Super Sport touches are present, like the blacked-out grille, cowl hood induction, locking hood pins, and Mag-style SS wheels.
If you want a shot at this 1970 Chevrolet Chevelle SS 454, it's being sold through Streetside Classics.
More Chevy Muscle For You