Pick a year any year, the Shelby GT500 has pretty much always been considered the "holy grail" of Mustangs but Ford and Shelby American completely out-did themselves for the 2020 model year.
---
As one of the most capable Ford Mustangs ever created, the 2020 Ford Mustang Shelby GT500 is absolutely incredible. It is capable of a 0-60 sprint in just 3.3-seconds and a quarter-mile ET of 10.7-seconds while on its way to a 180-mph top-speed. When compared to its Chevy competitor, that equates to a .2-second advantage getting up to cruising speed and almost a full second advantage in the quarter-mile. Dodge's Redeye puts up a tougher fight but still loses to this ultimate Mustang. For this vehicle class, performance specs like these are almost unheard of and the GT500 is fully capable of keeping up with cars that cost nearly double the original MSRP.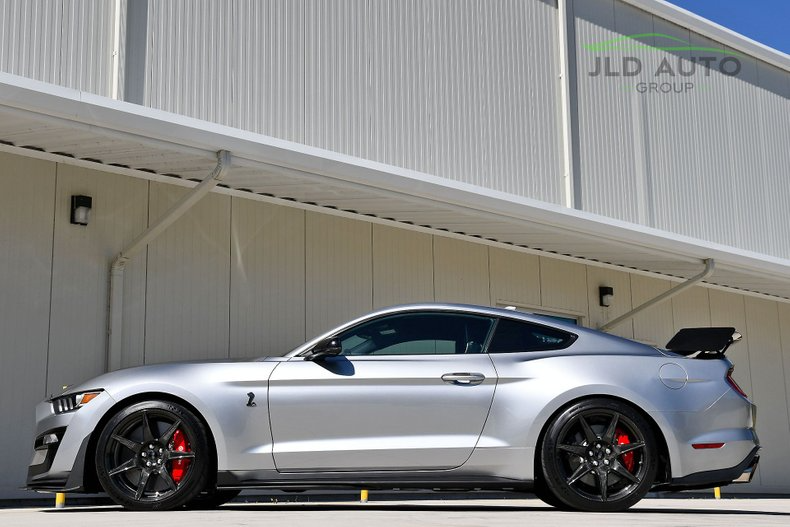 Being offered on Awesome Joe Auctions is this stunning silver and black example. With features such as the Carbon Fiber Track Package, which adds carbon fiber aerodynamics, trim, and wheels, and the Technology package, this car is well-equipped for both the track and the street. Under the hood is Ford's 5.2-liter supercharged engine paired to a dual-clutch automatic transmission. Inside the cockpit you will find an Ebony leather upholstery with gray accents complete with Recaro seats.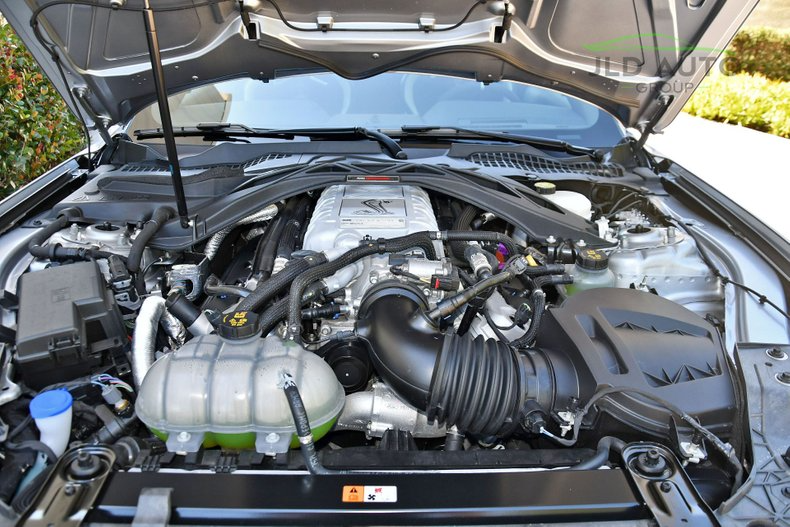 This car has only been driven by its original owner 480-miles and appears to be in like-new condition. All of its original documentation and paperwork is included along with its keys, remotes, a window sticker, welcome letters, and a car cover. Don't miss this awesome opportunity to get behind the wheel of one of the most powerful American cars on the street today. For more information on this auction, another auction, or how to consign your vehicle visit Awesome Joe Auctions.