Just be sure to break open that piggy bank first…
---
Few names in the history of American muscle cars stir up emotions among enthusiasts as much as the Hemi 'Cuda. Well respected on the road and track, the legend of these Mopars has resulted in prices climbing significantly over the years. Now, a holy grail of sorts has emerged: the first 1970 Plymouth 426 Hemi 'Cuda pre-production car.
Check out the Motorious Podcast here.
That's right, a dealer is offering this amazing and historically significant car to the public. The big catch is it's listed for $2,200,000. No, all those zeroes aren't a typo, it's over two million dollars. For a lot of people, including those who are hardcore 'Cuda fans, that might seem unbelievably steep.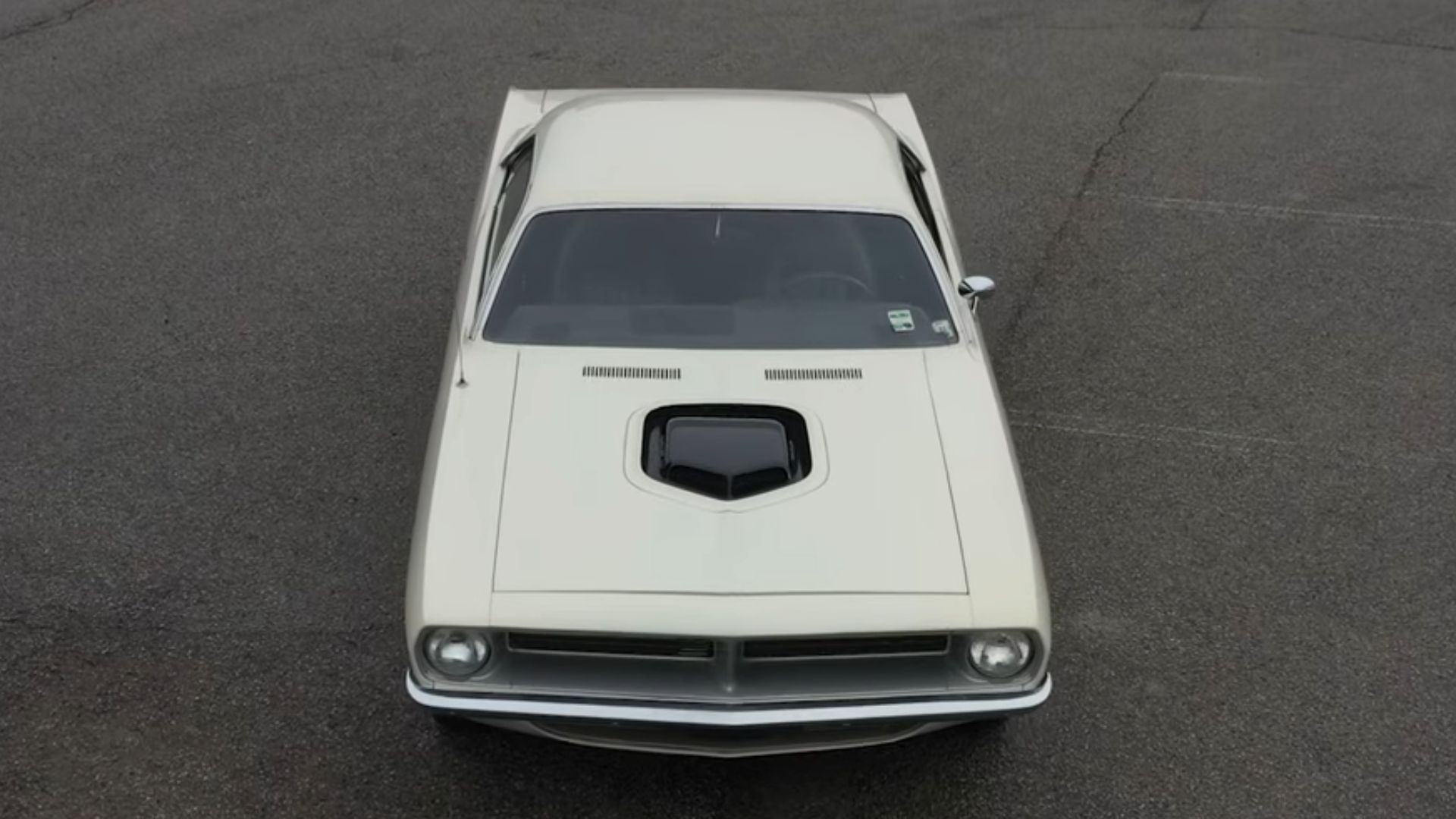 MotorVault, the dealer which has listed VIN BS23ROB100003 on its site, says there are just 17,755 miles on the Mopar muscle car. The lucky person who plunks down the rather large fortune being asked for it not only gets two sets of keys, they receive Chrysler Registry Documentation and Galen Govier Certification. Neat.
Not only does the 'Cuda has a 426 Hemi V8, it comes with the Shaker hood, 4-speed manual transmission, and everything is numbers-matching. You'll note there are no hood pins, a curious thing to opt for with a Shaker. There's also a stripe delete, tac delete, Premium trim, and overhead console. That's an interesting combination of options.
Since 1983 this car has been kicking it at the NATMUS Museum, so you might recognize it from there. That's why the mileage on it is so low. That Alpine White paint is a respray, but the car is otherwise unrestored and so is in a sense a relic of the past. That, combined with its historic significance, explains why the dealership is asking so much for it.
A cool video with really dramatic music was put together by MotorVault so people get excited about this car. But will someone really drop $2.2 million on it? They might.
Check out the dealership's listing for yourself here.
Images via YouTube