Miami Vice style on a Detroit budget.
---
Although it's often overlooked in terms of the greatest movie/television cars, Miami Vice had a cool assortment of cars including the original star car of the show, a Ferrari 365 GTS/4 – aka, the Daytona Spyder. Since only 122 of these drop-top Ferraris were ever made between 1971 and 1973, it makes sense that the show used replicas to shuttle Sonny and Rico around South Beach, and these replicas were fairly accurate cars based on the C3 Corvette.
What you're looking at here is actually a replica of a Miami Vice replica based off a 1980 Corvette, and this sports car will be up for auction in July through GAA Classic Cars.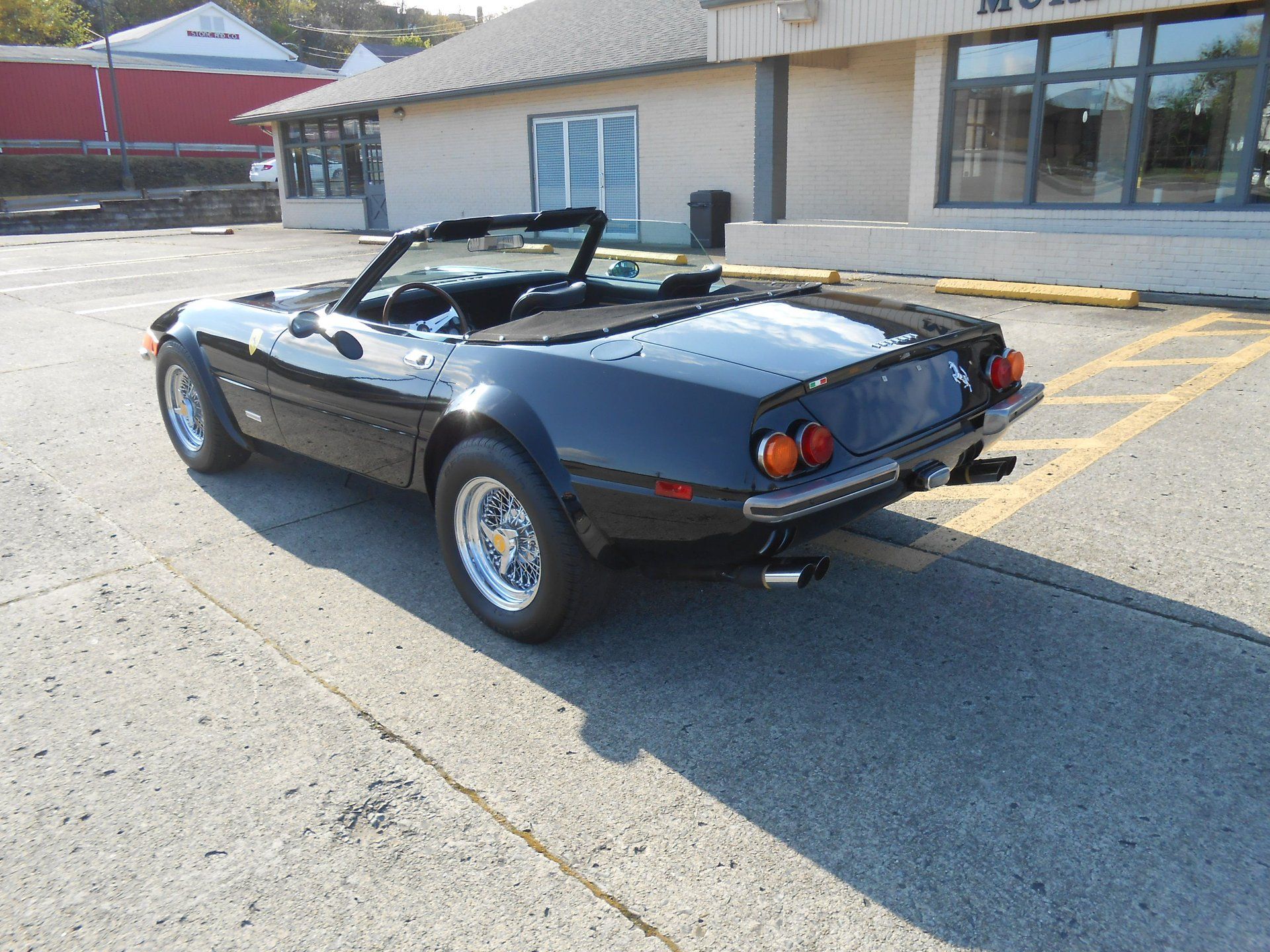 At first glance, this triple black Fauxrrari actually does a really good job of impersonating its namesake right down to the Ferrari badges and knockoff-style wheels. It's only when you look at some small details that eagle-eyed observers are able to easily spot the differences on the outside, but looking inside this car or under the hood are practically identical to a Corvette. Overall, it's an impressive replica that is easier to obtain and more reasonable to drive around town.
Instead of the Daytona's factory 4.4-liter V12 that offers up 347 horsepower, a screaming 7,500-rpm redline and a five-speed manual gearbox, this Ferrari replica is powered by the Corvette's 305 cubic-inch (5.0-liter) V8 paired to a three-speed automatic transmission. It might not be a true Italian exotic, but it's a cool-looking exotic on a Corvette budget.
This Ferrari Daytona Spyder replica will be up for grabs through GAA Classic Car Auctions July 23-25, so make sure you're registered to bid on this American-based Italian beauty.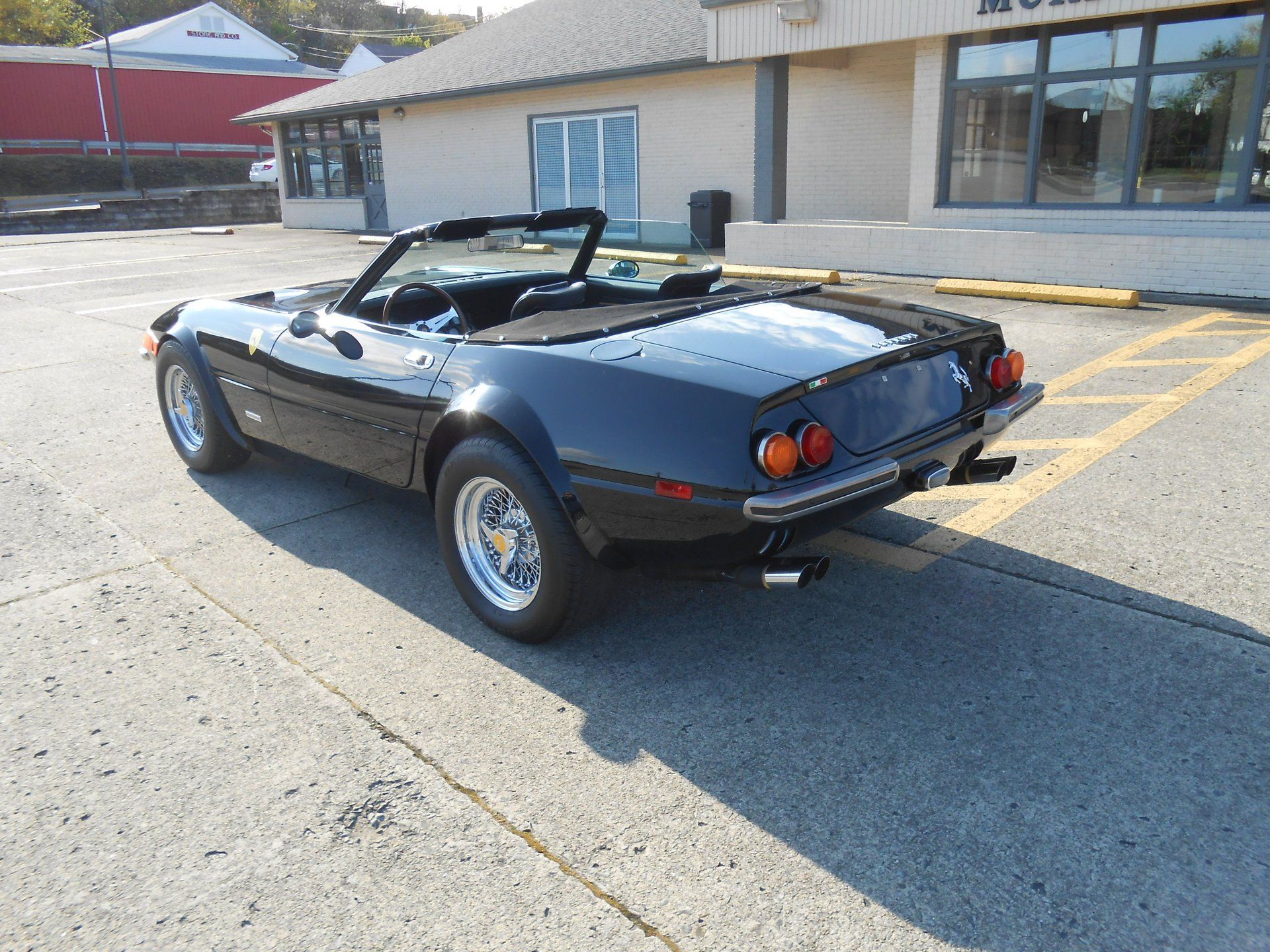 Related Articles...