Cascio Motors is selling this awesome 9k-Mile example signed by Burt Reynolds.
---
There are cars that stand out for their make and model, and then there are cars with an aura of celebrity and legacy wrapped around them. The 1980 Pontiac Firebird Turbo Trans Am Special Edition is one such vehicle.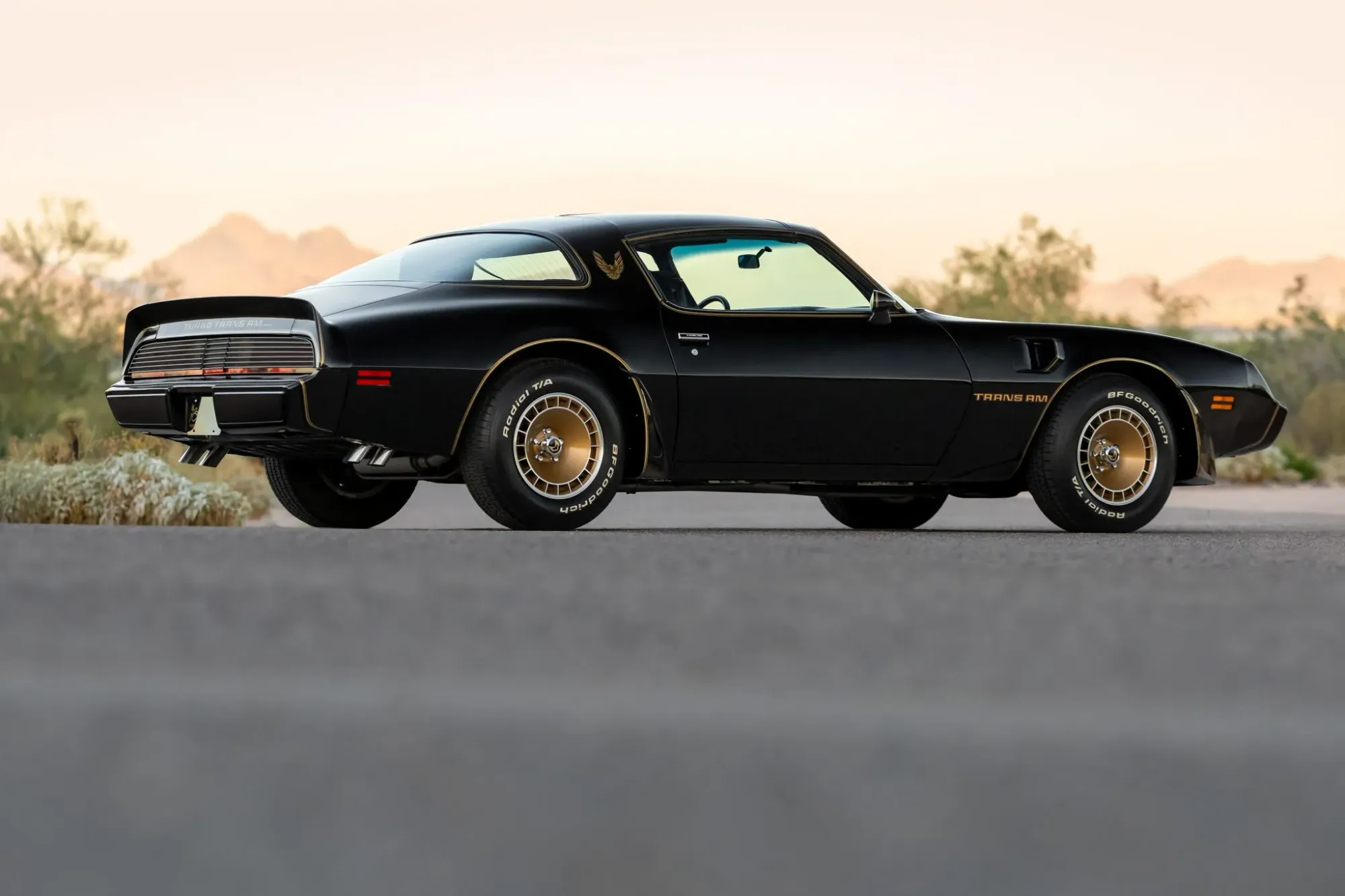 Originally delivered to Ward Pontiac in Newport News, Virginia, this exceptional Turbo Trans Am boasts an illustrious previous owner - the Burt Reynolds Institute for Film and Theater. Adorning this vehicle isn't just the legacy of one of Hollywood's most iconic actors but also an authentic Burt Reynolds signature on its dashboard.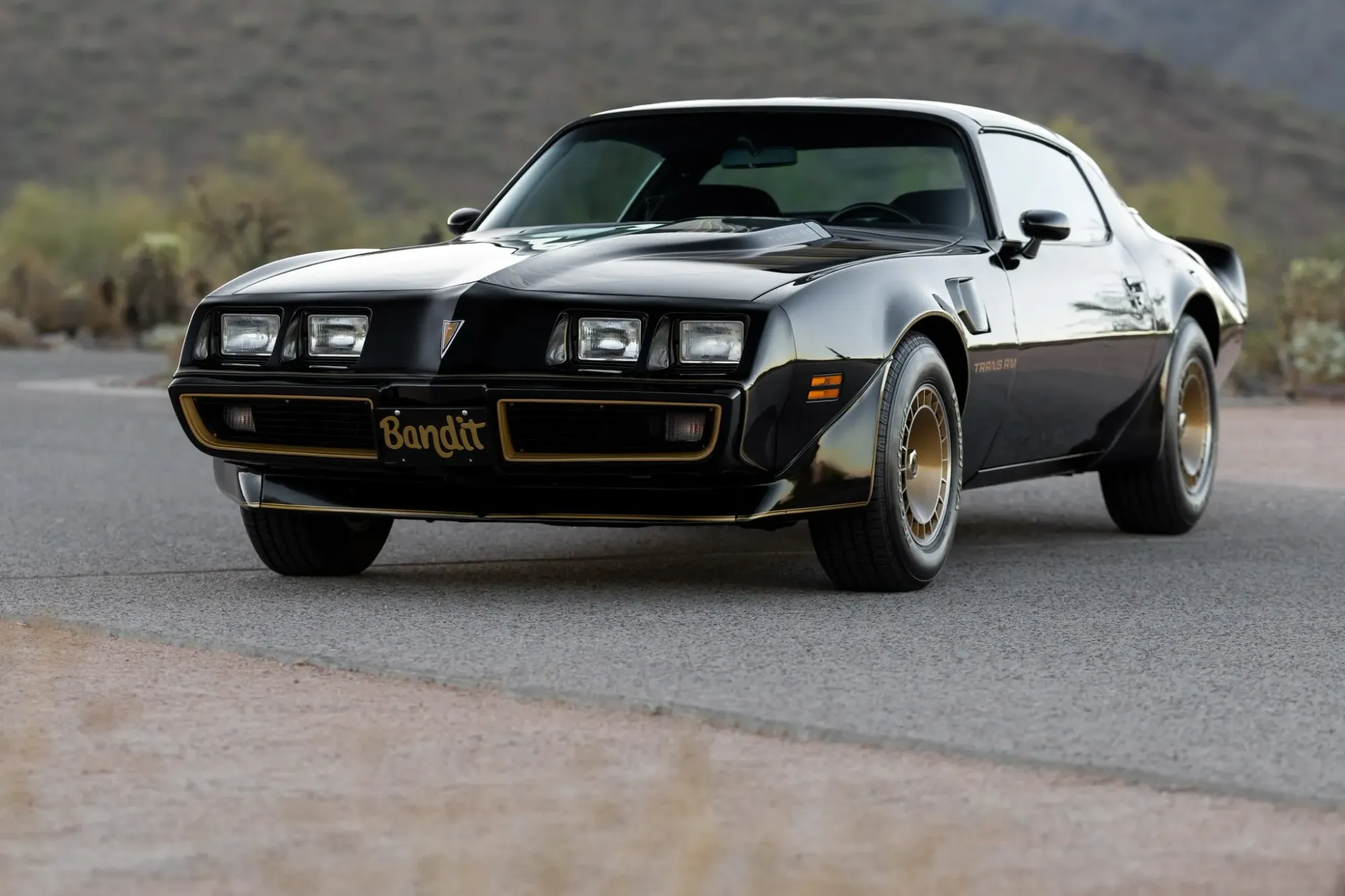 Bathed in a sleek black hue, the car is aesthetically enhanced with gold Firebird graphics that grace the hood and B-pillars. The "Turbo Trans Am" script embroidered on the decklid adds a touch of the vehicle's proud lineage. Moreover, with features like a front air dam, vented fenders, and reverse hood scoop, it's clear that the car's design was ahead of its time. The aftermarket Pypes polished quadruple exhaust outlets give it a modern yet authentic touch, reminiscent of its roaring glory days.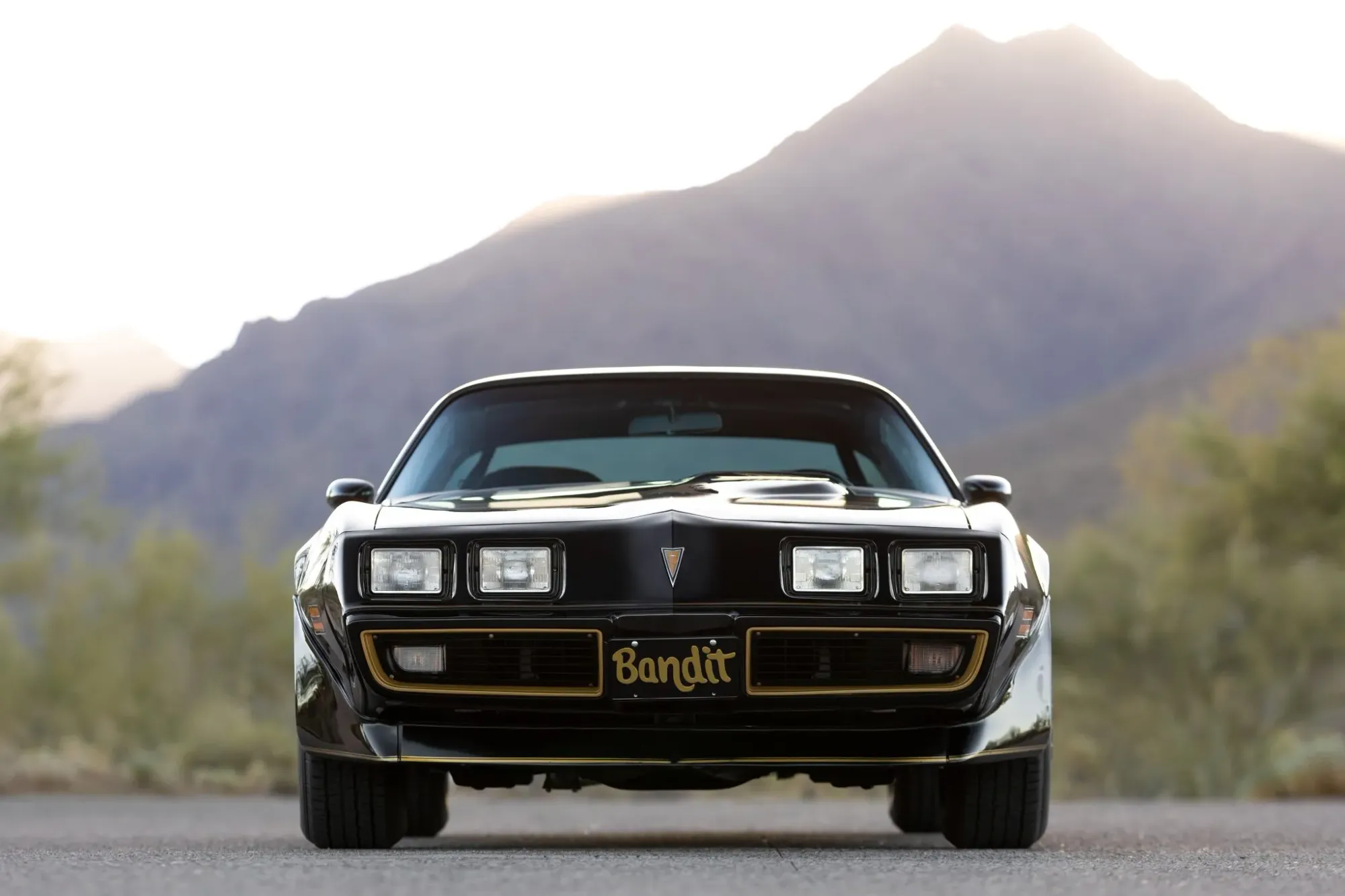 But the beauty isn't just skin deep. Nestled within are black cloth-upholstered front bucket seats and a rear bench, contrasted with black vinyl piping. The gold-finished instrument panel, equipped with a tachometer and an array of auxiliary gauges, reflects the car's luxurious heritage. Modern comforts like air conditioning, power windows, cruise control, and an AM/FM/8-track stereo make it a fusion of the past and present.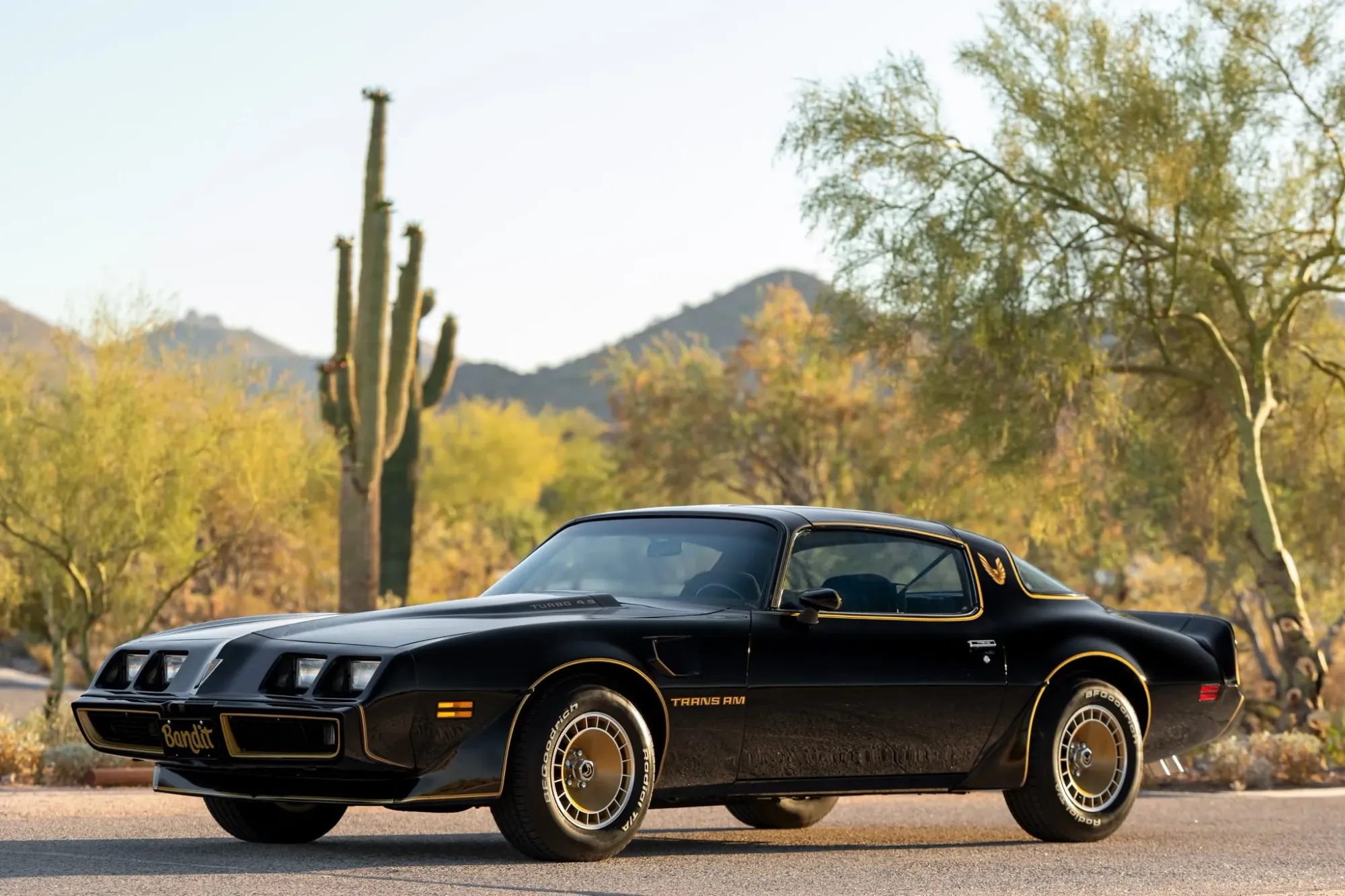 Under the hood lies a powerhouse - a 301ci LU8 V8 engine. With a commendable 210 horsepower and 345 lb-ft of torque, this car promises performance. The four-barrel carburetor and an oil-cooled Garrett TB305 turbocharger further emphasize its muscle car status.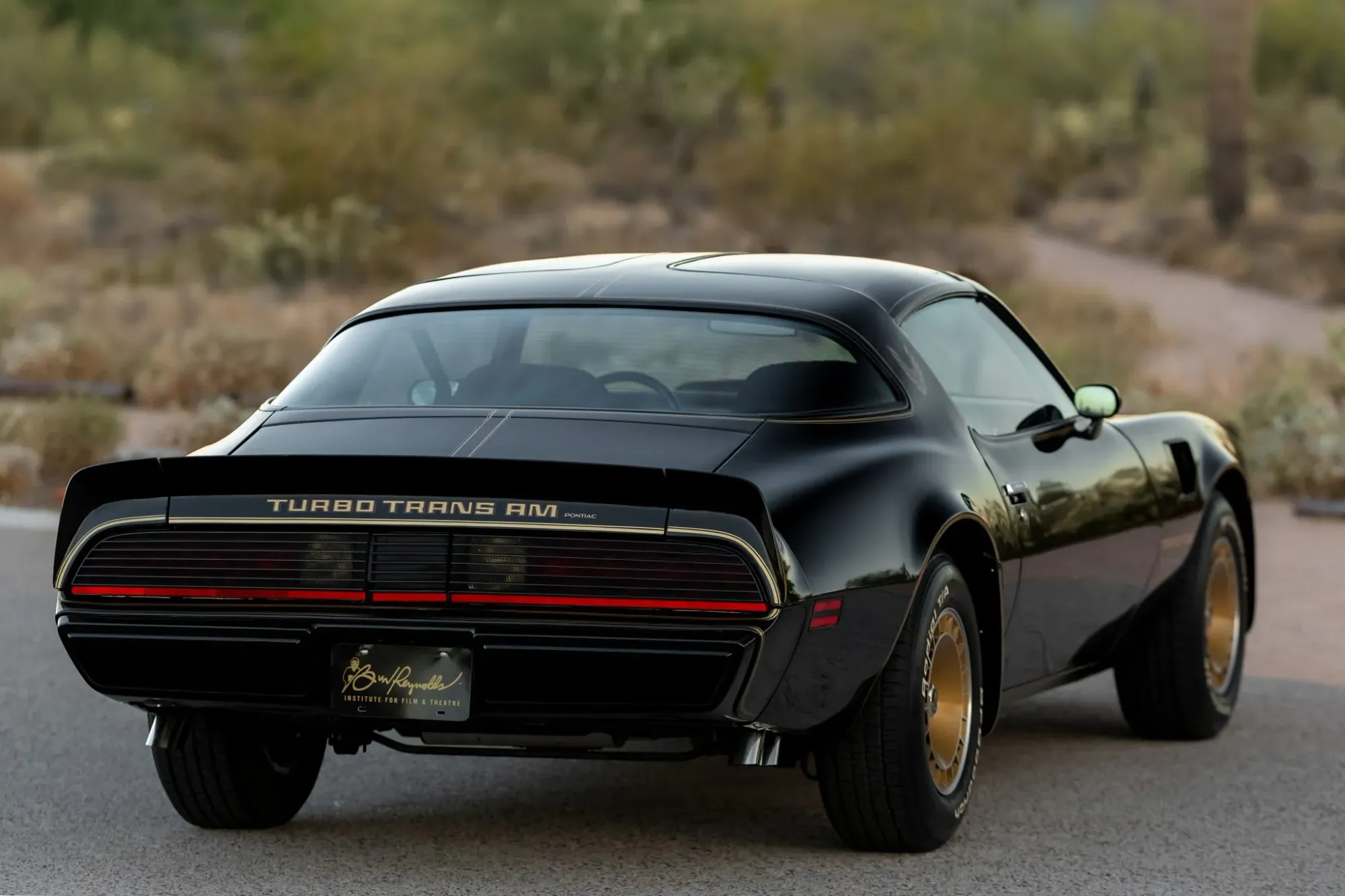 However, it's not just about what's under the hood. The 15" Turbo wheels coated in a gleaming gold finish and wrapped in 225/70 BFGoodrich Radial T/A tires ensure that the car isn't just about performance but also about cruising in style.
Despite its iconic status, the vehicle has seen only 9k miles on the road. The current owner, having added a mere 50 miles, ensures its pristine condition with regular maintenance and care.
In conclusion, the 1980 Pontiac Firebird Turbo Trans Am isn't just a car. It's a piece of Hollywood history, a testament to Burt Reynolds's legacy, and an embodiment of automotive excellence. For enthusiasts and collectors, this is an opportunity to own a vehicle that marries performance with unparalleled heritage.
This awesome Trans-Am is being sold by Casciomotors.com. Cascio Motors Is a leading dealer on Bring a Trailer. Visit their site to learn more about their consignment process and see other great cars for sale.