Cascio Motors Is Selling It On Bring A Trailer At No Reserve.
---
Stepping into the world of classic cars, one cannot ignore the charisma of the 1986 Chevrolet Caprice Classic Brougham, especially when it boasts a mere 2,900 miles on its odometer. This particular piece is more than just a vehicle; it's an artifact that tells a story of a bygone era of automotive magnificence.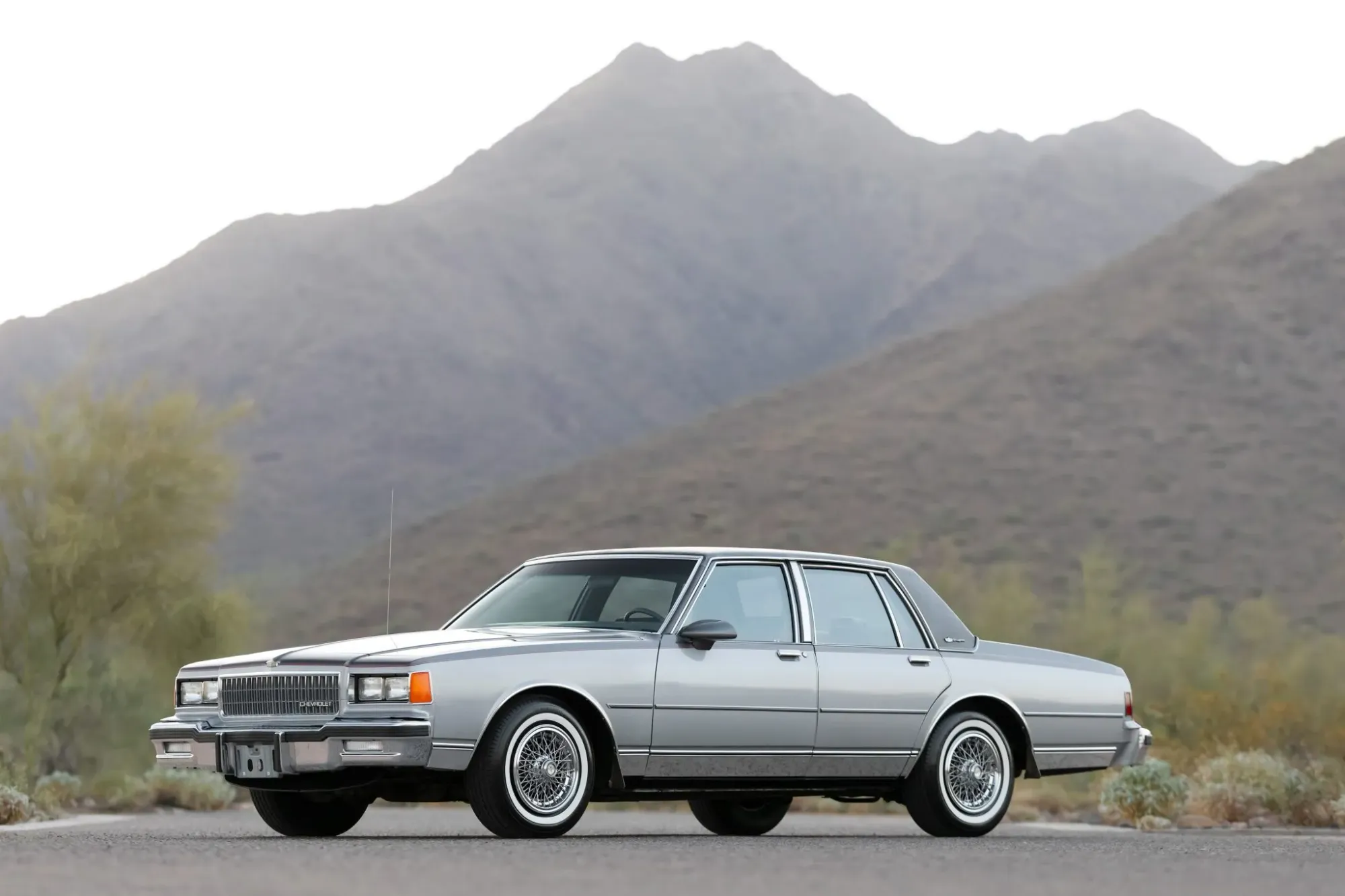 Sporting a captivating two-tone finish of Silver Metallic and Medium Gray Metallic, this Caprice Classic Brougham stands out with its understated elegance. The red pinstripes add an extra layer of sophistication, and the vinyl-covered roof exudes a timeless charm that only cars of this period can carry.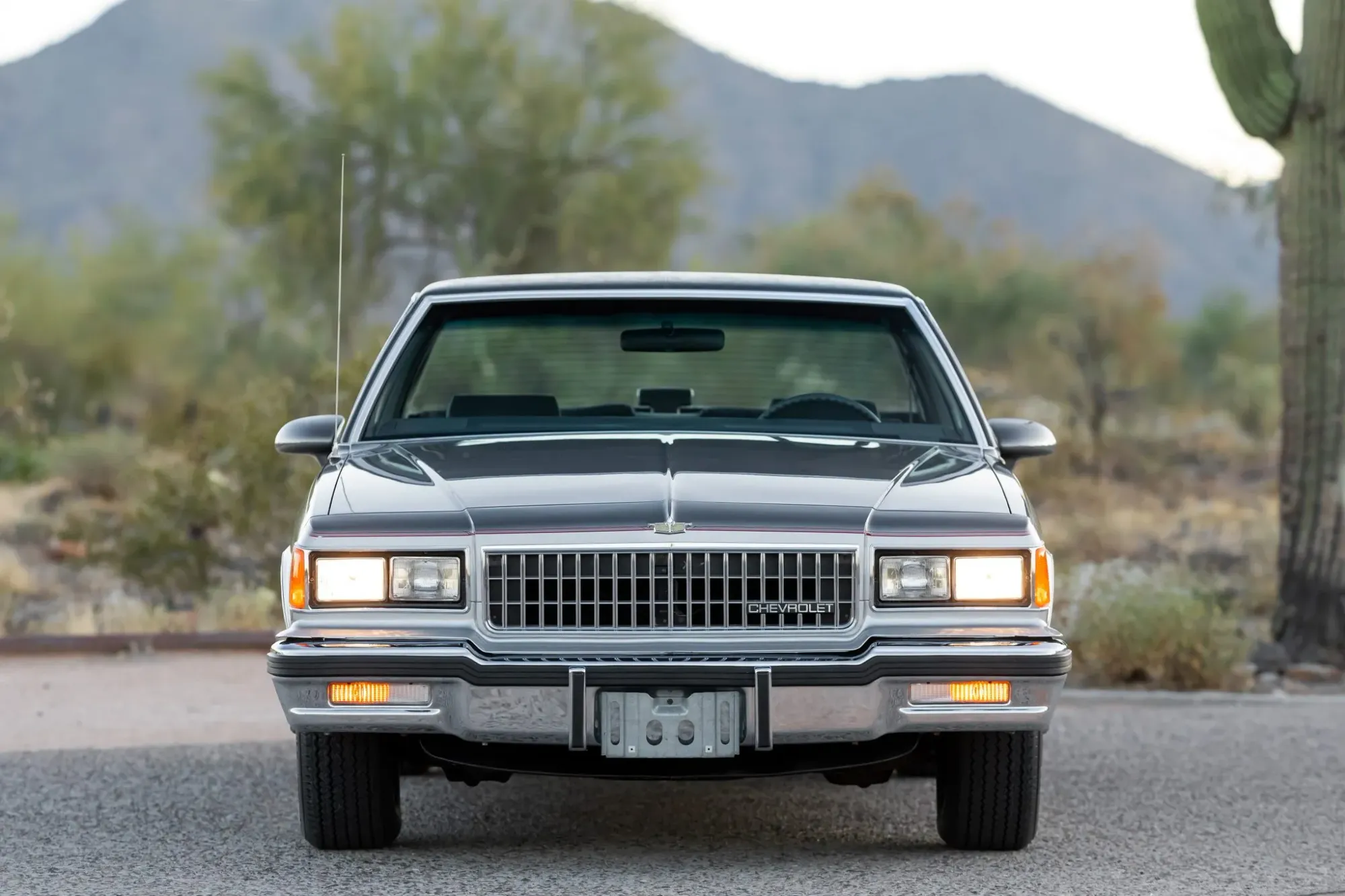 It's not just about the aesthetics though. Under its hood lies a powerful 5.0-liter V8, equipped with a four-barrel carburetor, ensuring a smooth and reliable ride every time. The meticulous care given to this vehicle is evident from the recent replacements and overhauls, including an ignition system update and numerous other replacements to maintain its pristine condition.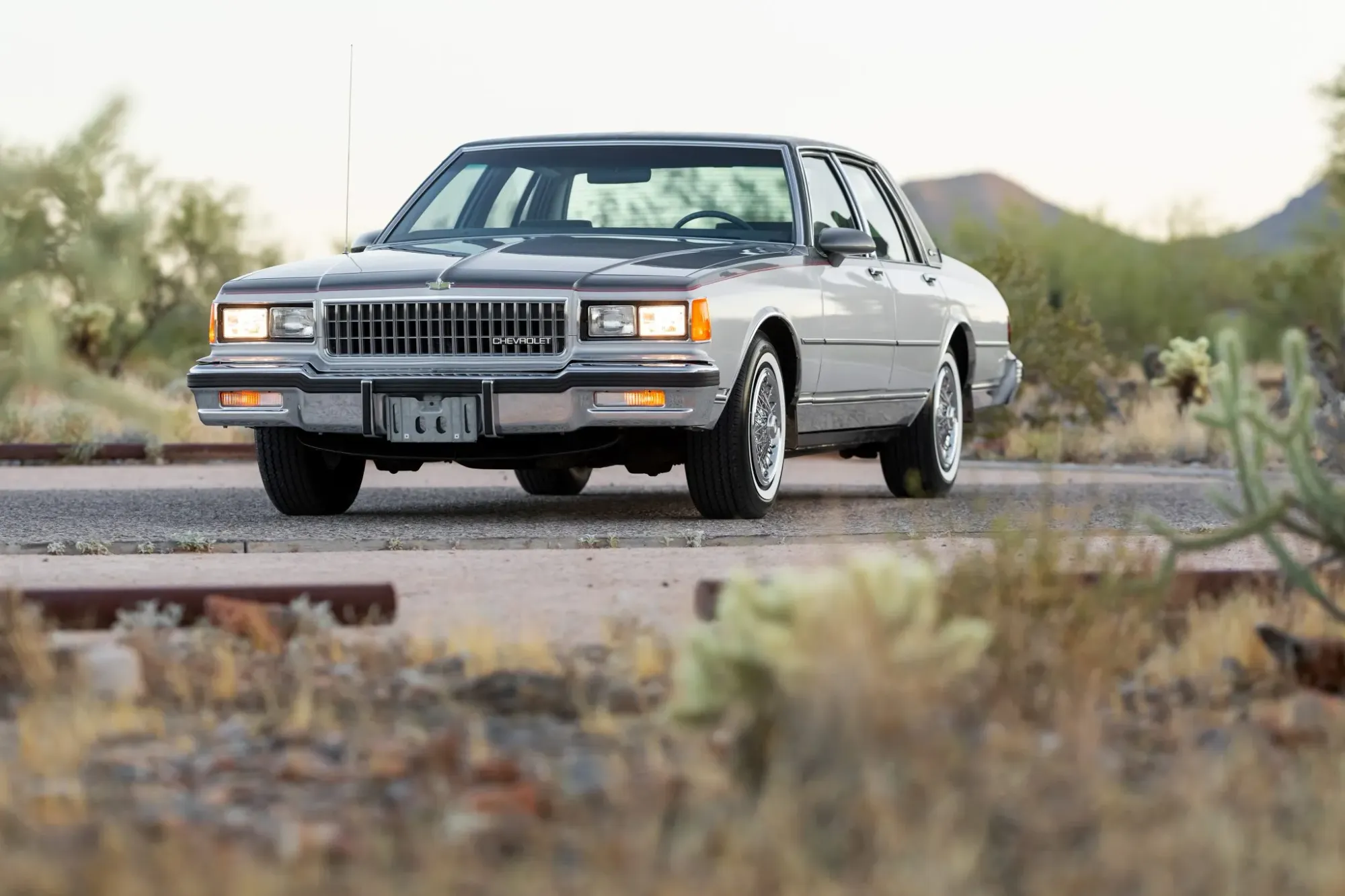 As you venture inside, the "pillow-design" seats upholstered in gray fabric offer a cozy embrace. The interiors are an amalgamation of luxury and functionality, featuring amenities like air conditioning, cruise control, and a classic Delco AM/FM radio. Power windows, door locks, and mirrors further add to its vintage allure, combining convenience with classic charm.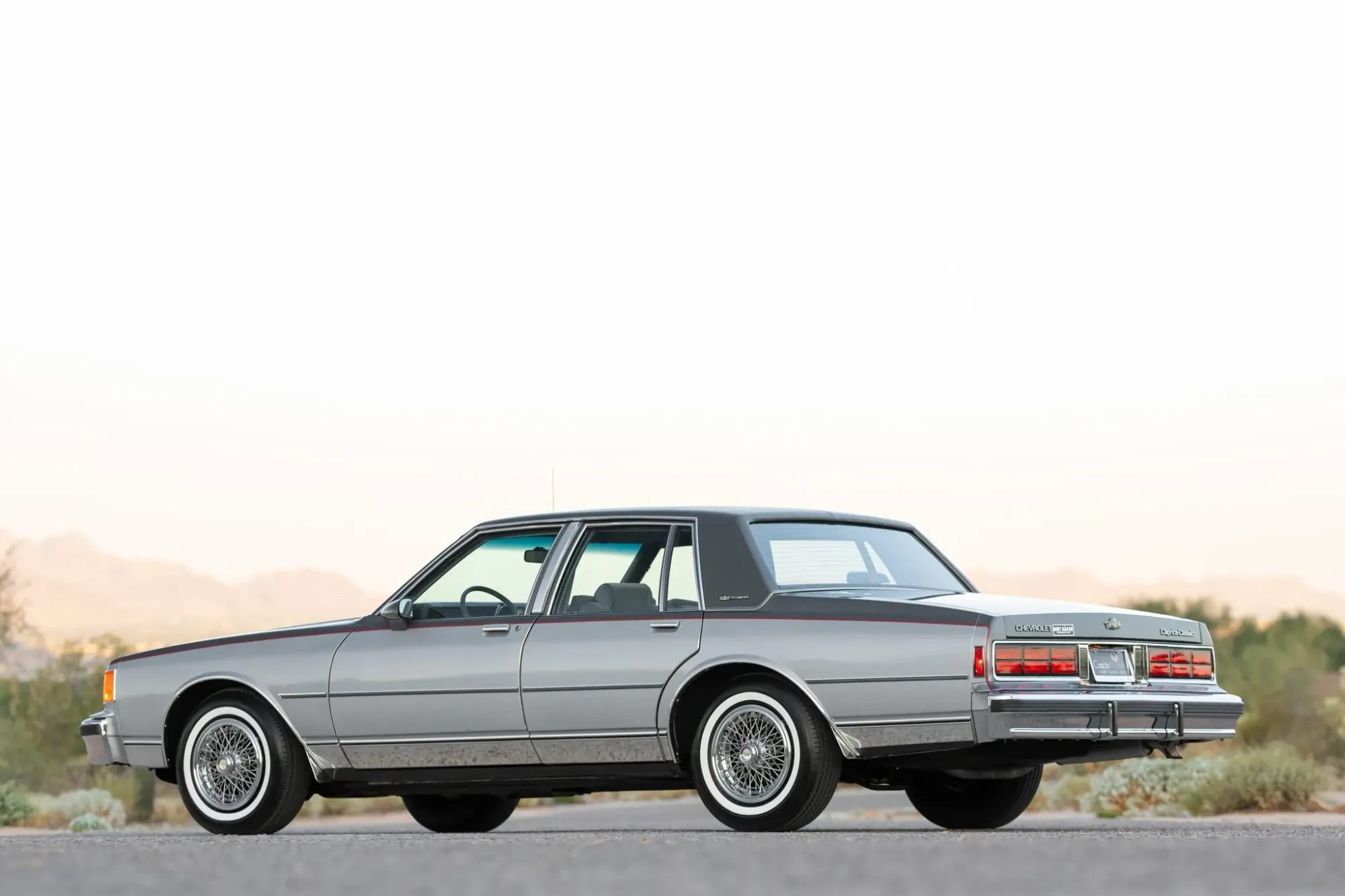 The vehicle's wheels, crowned with wire-style covers, were recently equipped with 225/70 Auburn Premium Radial thin-whitewall tires, a testament to the continuous efforts to keep the car in tip-top shape. Additionally, its braking system received an overhaul, ensuring that this beauty doesn't just look good but also offers a safe drive.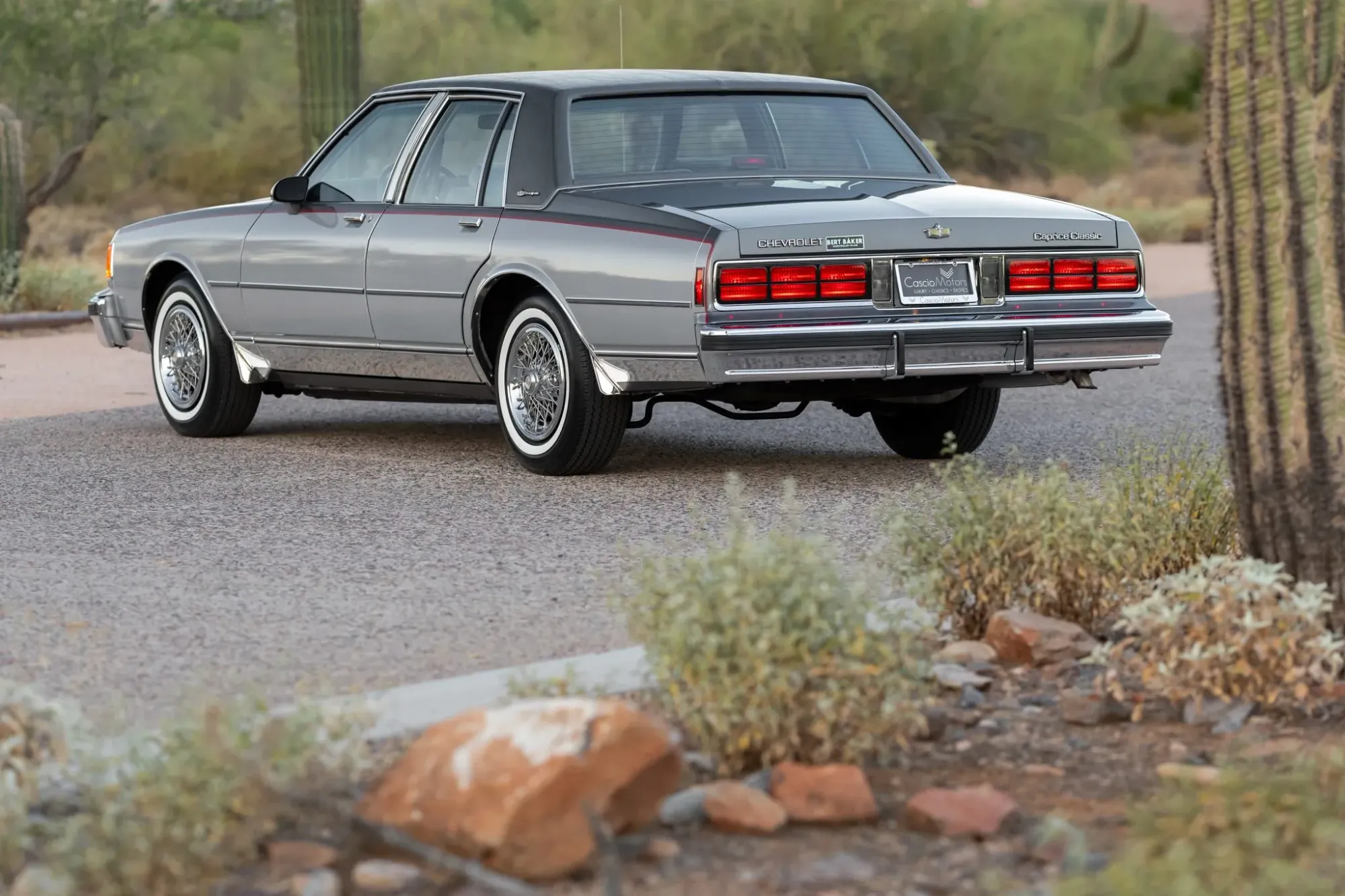 Having spent its initial days with its first owner in Illinois, this Caprice Classic Brougham has now found its way to Arizona. The clean Carfax report and the inclusion of an owner's manual and manufacturer's literature accentuate its value for collectors.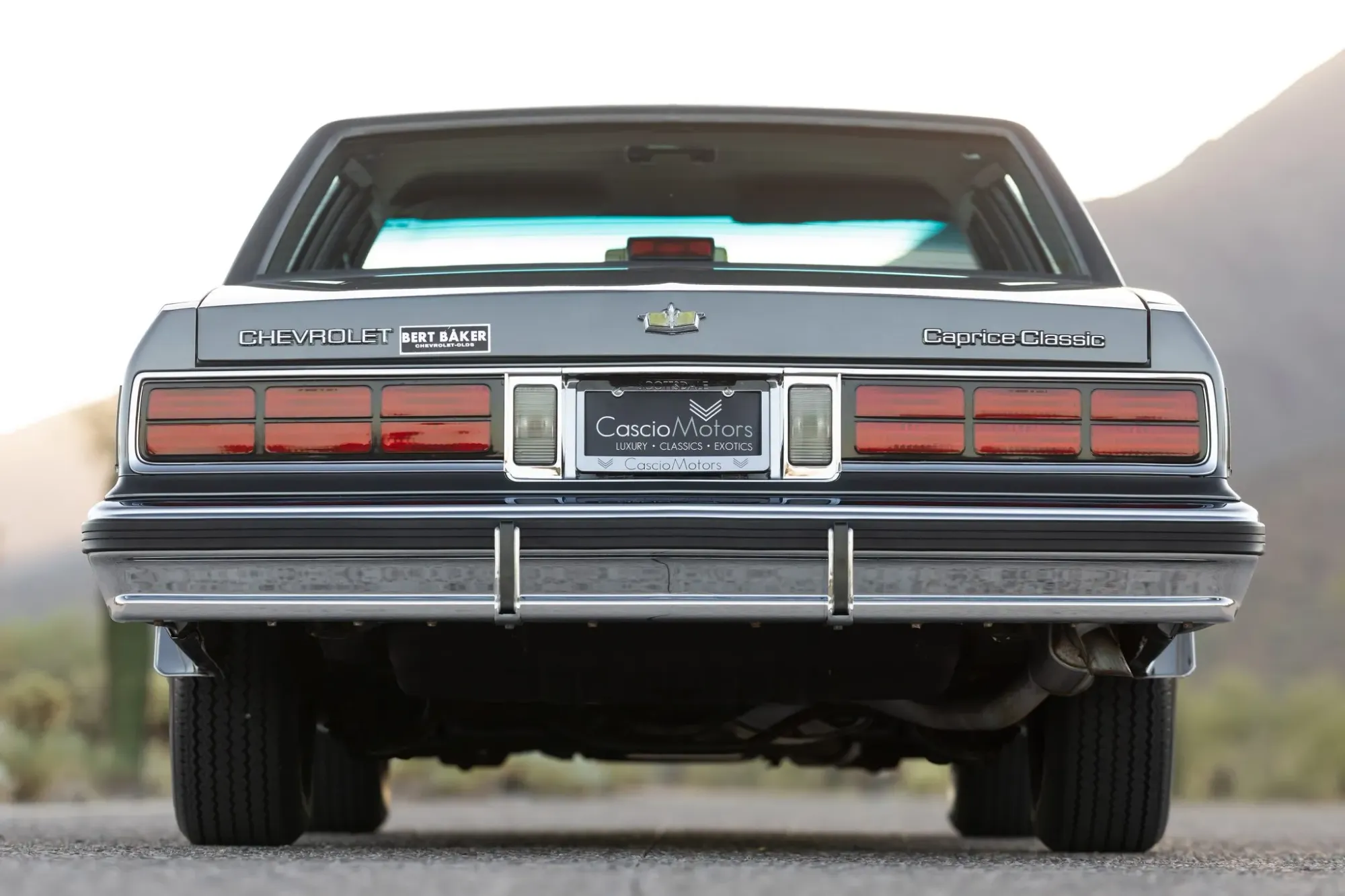 In essence, the 1986 Chevrolet Caprice Classic Brougham, with its 2,900 miles, isn't just a car. It's a journey back to an era where attention to detail and craftsmanship reigned supreme. For those with a penchant for vintage elegance, this car promises to be a prized possession.
Casciomotors.com can assist you with selling or consignment No matter what's in your garage. Contact Casciomotors.com to see other unique vehicles like this Caprice.