Don't miss this Camaro!
---
Tick-tock! The clock's racing as there are just 72 hours left in the Camaro Dream Giveaway, and Motorious readers have hit the jackpot – they get DOUBLE the entries! If the memory of the classic Camaro roar gives you a nostalgic adrenaline rush, or if you're a newer aficionado of the glorious 1970s American muscle car magic, then this offer is bound to kickstart your heart.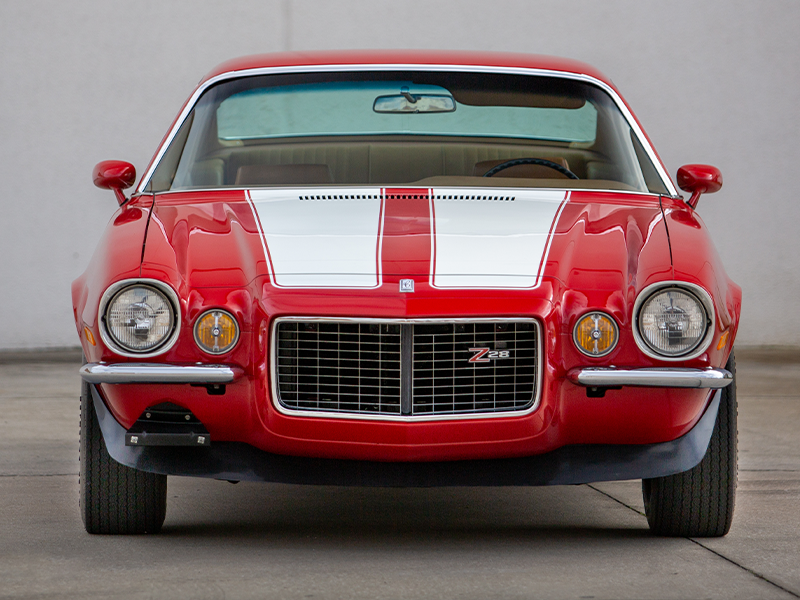 For the grand prize, the stakes are sky-high: a fully-restored 1970 Chevrolet Camaro Z/28 Rally Sport. A symbol of the golden age of muscle cars, where gas was a mere 38 cents a gallon! The numbers alone are enough to send chills down a car lover's spine: out of the 8,733 produced, only a fifth bore the iconic Split-Bumper Rally Sport badge.
It's not just any Camaro. This particular Z/28 is a symphony of perfection with a solid-lifter 350ci V-8, a Muncie M21 four-speed, and a 12-bolt rear end featuring 4.10 gears. Born to dominate, this Camaro comes with a legacy unmatched. It's a relic of a bygone era, ready to revitalize memories and sensations from over half a century ago. And yes, this beauty has just exited a private collection and is raring to go!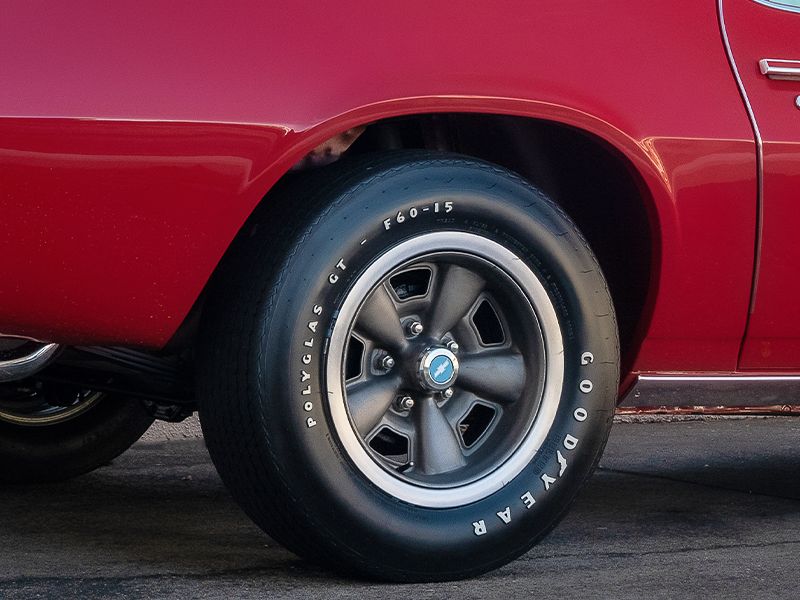 Think owning a vintage Camaro is the epitome of cool? Try WINNING one!
This Z/28 isn't just another car; it's history on wheels. The meticulous nut-and-bolt restoration ensures it sports its original, majestic Cranberry Red hue complemented by a contrasting Saddle interior. From its dazzling split-bumper to the gleaming gas cap, every chrome and trim piece shines as if brand-new.
Lift that iconic hood, and you're in for a treat. Gaze upon the immaculate date-coded solid-lifter LT1 V-8 engine, spanning 350 cubic inches, accompanied by the trusty Muncie four-speed. In the rear, a 12-bolt limited-slip axle wraps around a swift 4.10:1 gear set. Slide into the cockpit and experience the feeling of raw power, thanks to the 150-mph speedometer, an 8,000-rpm tachometer, and the classic Hurst four-speed shifter. This isn't just a car; it's a legend.
For those who've cherished the Camaro's charm for decades, and those who've just begun their romance with this emblem of American vehicular prowess, this 1970 Camaro Z/28 is the crown jewel.
All that stands between you and this time capsule of muscle-car perfection is a charitable donation. Lend a hand, make a difference, and this classic could be yours.
In case you're wondering – yes, this Z/28 will look absolutely fantastic with you behind its wheel. So, why wait? Time's ticking. Dive into history and enter now!