Elevate your Mustang collection!
---
Step back into time, as the pristine 1965 Ford Mustang GT K-Code, a paragon of vintage elegance, is set to grace the auction block. Lovers of classic American muscle, brace yourselves!
This isn't just any Mustang. The K-Code is a true gem, further elevated by an exceedingly rare dealer option: a Tri-power resting atop its meticulously rebuilt HP 289 small block engine. A glance under the hood will reveal this Mustang's prowess—a top loader 4-speed manual transmission and a heavy-duty 9" Posi Traction rear end. Think it's just for show? Think again. With a throttle response that can send the rear tires spinning in euphoric rebellion, this Mustang is as ferocious as it is fetching.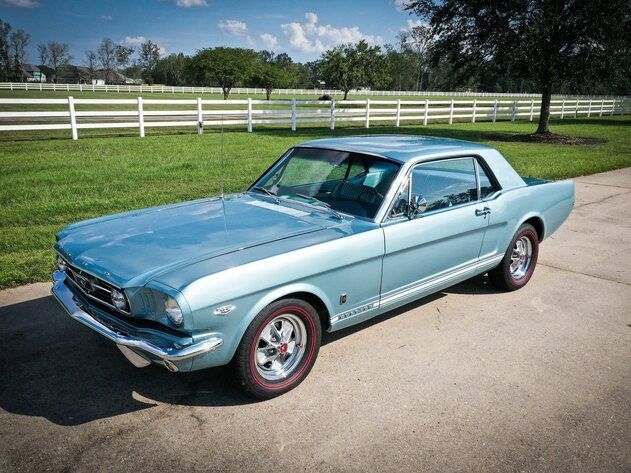 Step inside, and you'll find yourself transported back to the magical era of 1965. A mesmerizing two-tone blue and white 'Pony' interior welcomes you, complete with the iconic Rally-Pac gauges, an authentic shifter juxtaposed with a sleek console, and a polished wood grain steering wheel. You can almost hear the Beatles playing on the radio and feel the spirit of '65 coursing through the veins of this Mustang.
Its exterior is no less captivating. Draped in the accurate shade of Silver Blue paint with a lavish exotic clear coat, it exudes a sheen that rivals the morning sun. Complementing this are those iconic GT stripes, reminding all onlookers of the Mustang's racing heritage. Ensuring absolute authenticity, only original (and meticulously polished) exterior trim pieces were used, ruling out the possibility of any thin, aftermarket replacements.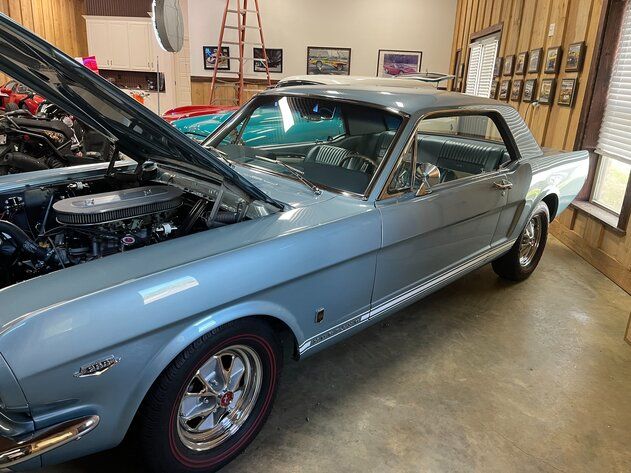 For the eagle-eyed enthusiasts and collectors—here's the gold seal: VIN 5F07K757877.
This meticulously restored beauty, having soaked up more affection and dedication than the restoration cost itself, is ready to find a new home. Whether you're looking to revisit your memories of the past or add a timeless jewel to your collection, this Mustang promises to be a treasured companion.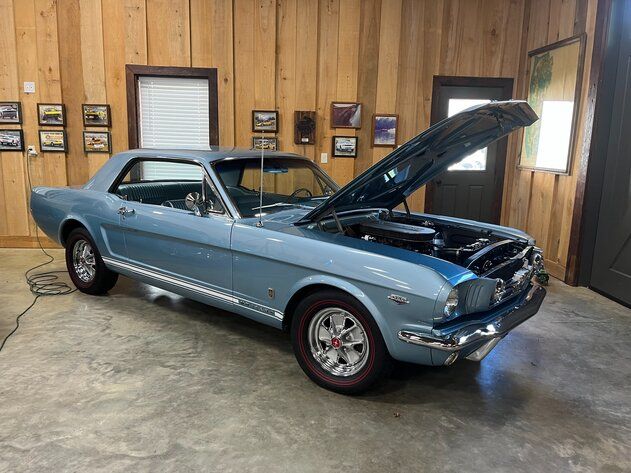 The Henderson Auction Collector Series sale will take place at Barber Vintage Motorsports Museum located at 6030 Barber Motorsports Pkwy, Birmingham, Alabama 35094. The sale date is Saturday October, 28th. Bidding is available online and on site.
To obtain Bidder Registration credentials, please contact Kaely Scarle at 1-225-341-6895 or email Kaely at Kaely@hendersonauctions.com
If you have a vehicle to consign please reach out to Consignment Specialist Ben Hocevar at 1-225-363-8488 or email your images and information to ben@hendersonauctions.com