This rare workhorse is going soon.
---
The appreciation for old workhorses which helped the American economy push forward at full steam after the close of WWII has been increasing in recent years. Once entirely common sights on roads and especially around farms in rural areas, these old pickups are sadly becoming a little rarer. Thankfully, many are also being preserved, like this 1953 GMC 9300 featured on Awesome Joe Auctions.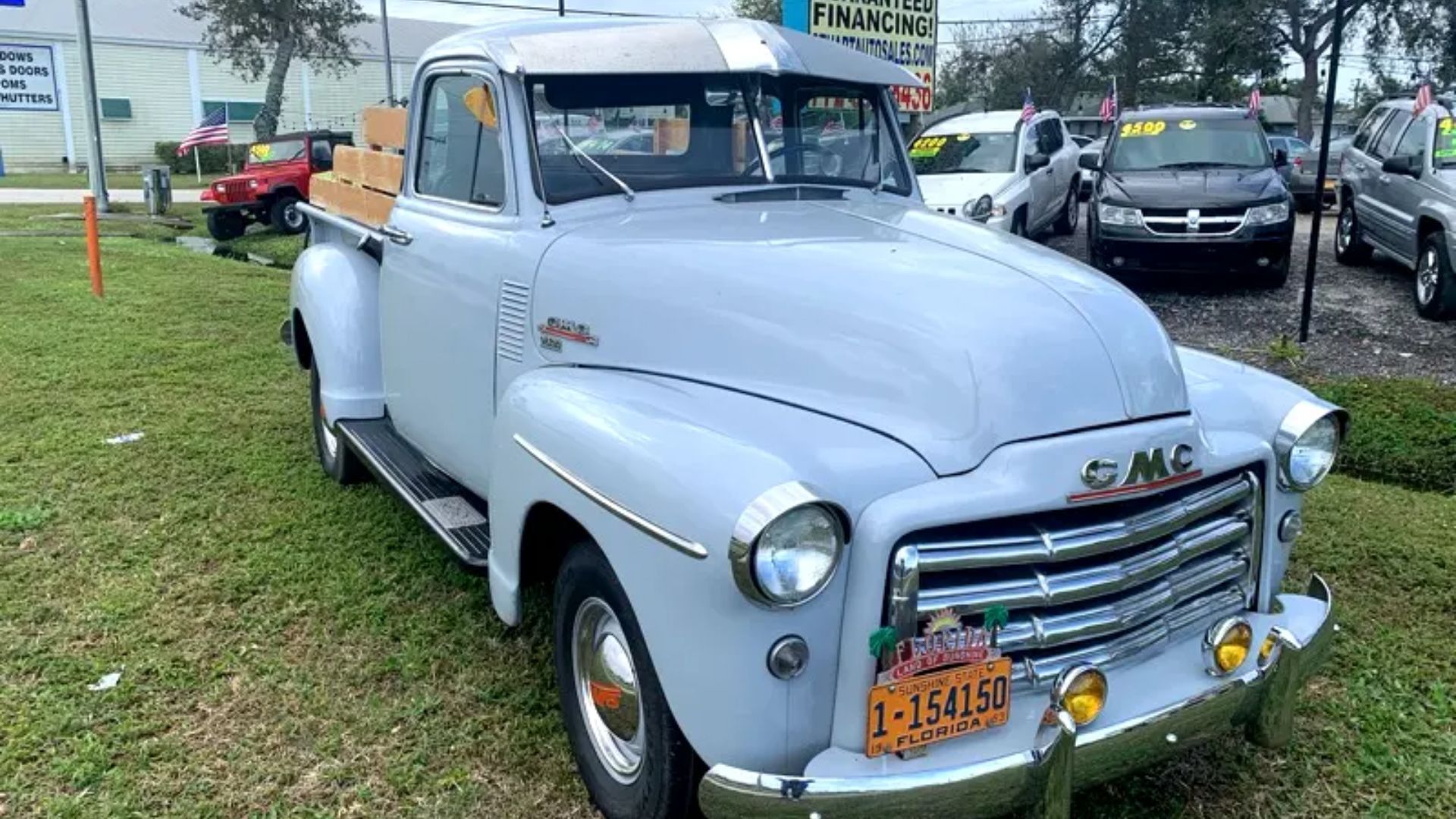 This truck certainly is no rust bucket. Instead of a weathered patina, it wears a beautiful light blue. We can't confirm it's a factory color, but it certainly looks period-correct, so we wouldn't be surprised if it is. Chrome graces certain trim pieces, a brow sits over the split windshield (both desirable attributes these days), the GMC lettering on the tailgate looks freshly painted in white, and treated wood graces the bed as well as extends above the sides of the payload. Even the badges, hubcaps, and wheels are factory originals. While not perfect, it's obvious this GMC has been lovingly restored and cared for since.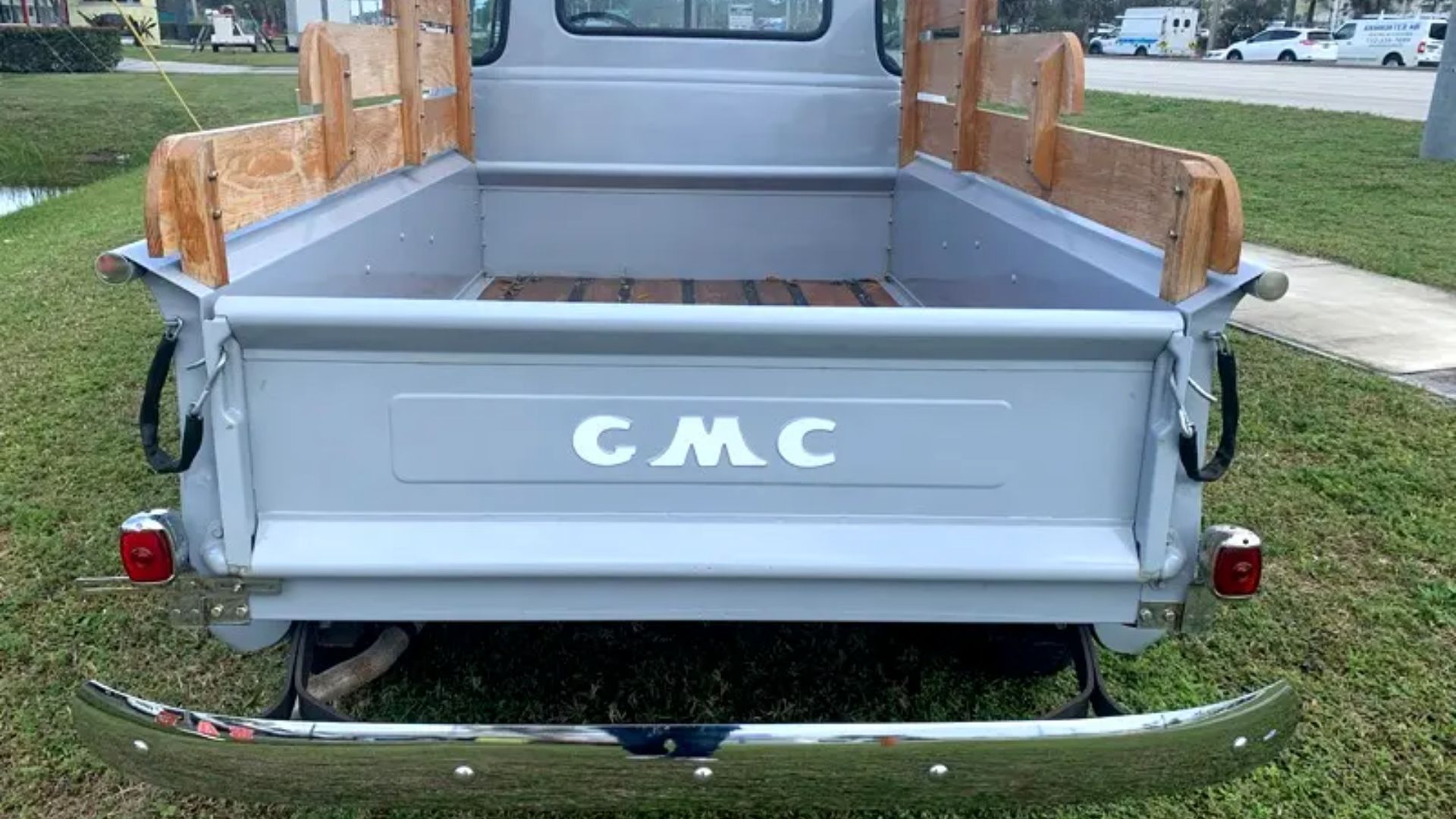 According to the listing, for the past 25 years the same owners have had this 9300 in their possession. In other words, this isn't a problem truck people play hot potato with, passing it from one unfortunate party to another. It was apparently sitting in a barn, although thankfully it's not longer in barn-find condition.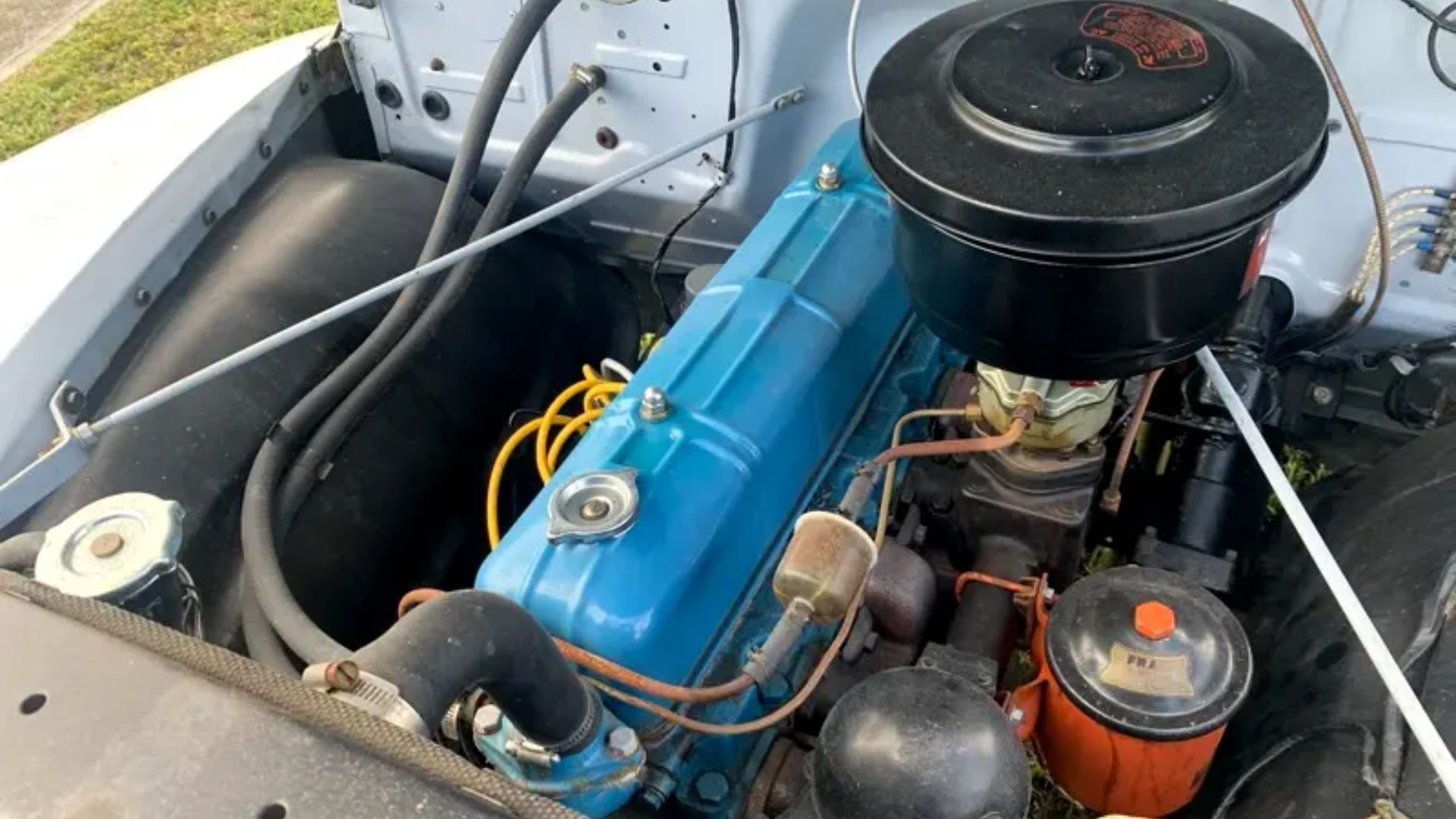 Under the hood is the original flathead straight-six engine, something which has become legendary and enjoys a nice cult following today. That also helps with the future value of this GMC. The seller says the engine runs smoothly enough, so this truck should be ready to drive wherever you want to take it.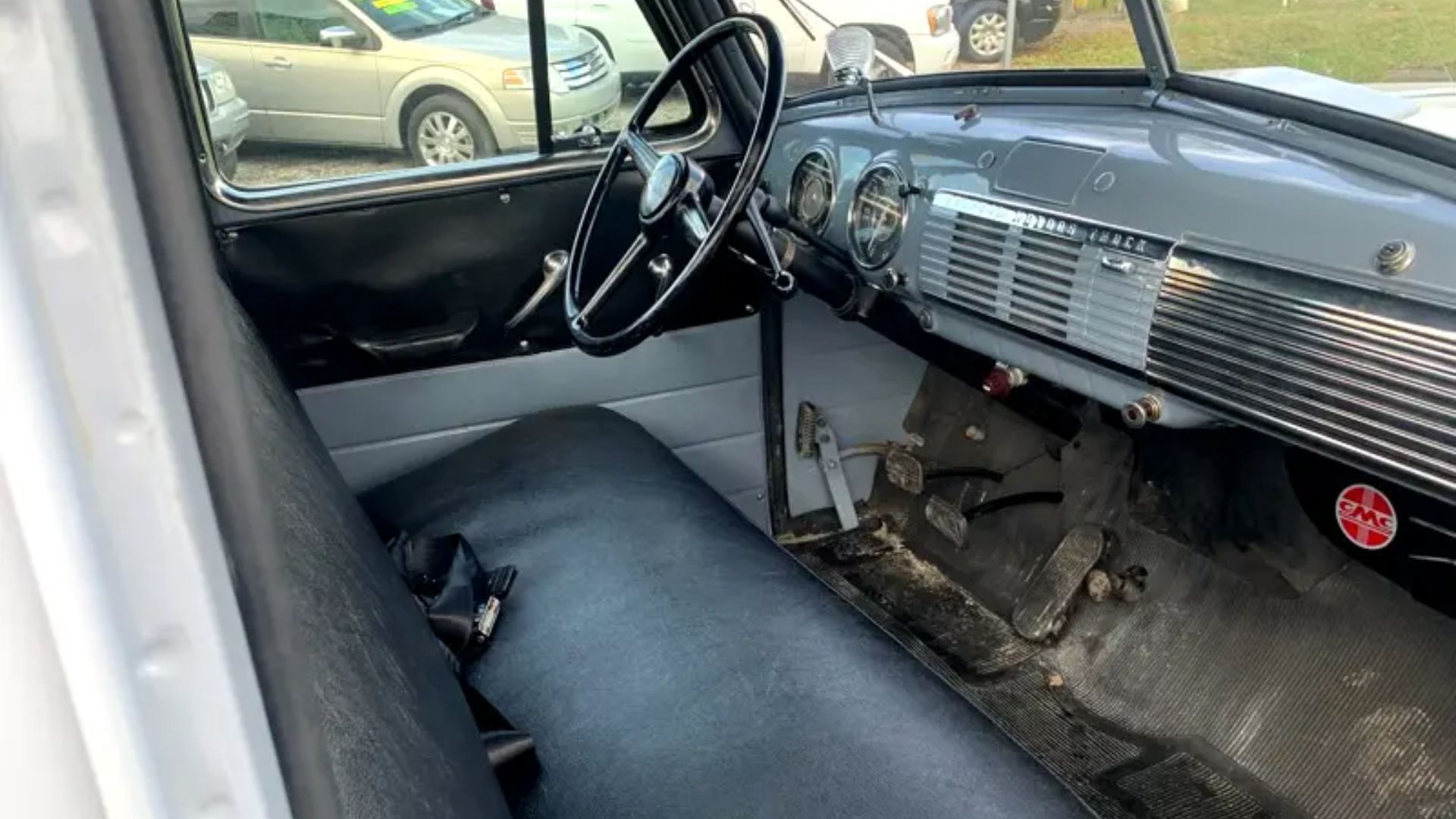 Original controls and gauges, plus the factory steering wheel give the cab an authentic feel. The listing says the bench seat is now covered in leather, and it sure looks nice.
The auction for this GMC 9300 is running now, so if you want a shot at it, you'll need to registerand get ready to submit your bid(s). You could also take a look at the other auction vehicles from Awesome Joe Auctions.