This would spice up any collection!
---
Jaguar is the United Kingdom's greatest car manufacturer by all standards. Nothing can beat the sleek styling, agile handling, and beautiful performance of a classic Jag. While hardcore Jaguar fans will remember the E-Type and XK-120 as some of the coolest Jags ever produced, however, another wild cat is waiting to pounce. The car that we refer to is of course the Jaguar D-type. This 1956 British classic is famous for its blistering straight-six engine and passion to win the 24 Hours of Le Mans. While it is extremely difficult if at all possible, to get your hands on an original D-Type today's example is a recreation of epic proportions.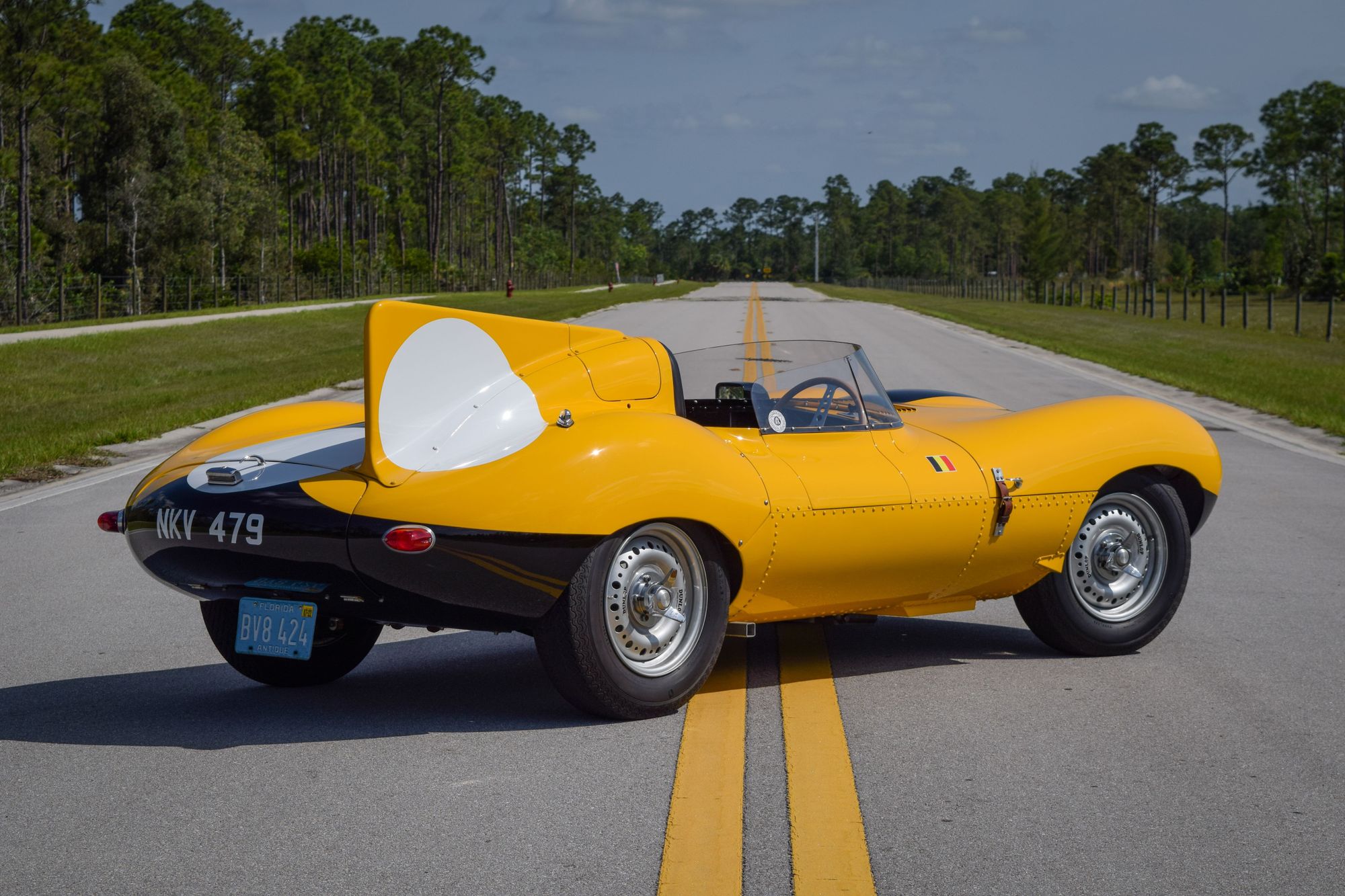 Under the hood of this racing icon is the famous 4.2-liter inline-six engine which is equipped with dual overhead cams and 3, 45 DCOE Weber carburetors. That powerhouse helps deliver a smooth and fast ride with the assistance of a four-speed manual transmission that transfers power to the 15" Dunlop style wheels. Those wheels are wrapped in a set of 185VR15 Blockley radial tires. The car has a 180mph speedometer and a tachometer that reads up to 8,000 rpm. With high revving numbers like that this would be the perfect track car for any Jaguar enthusiast.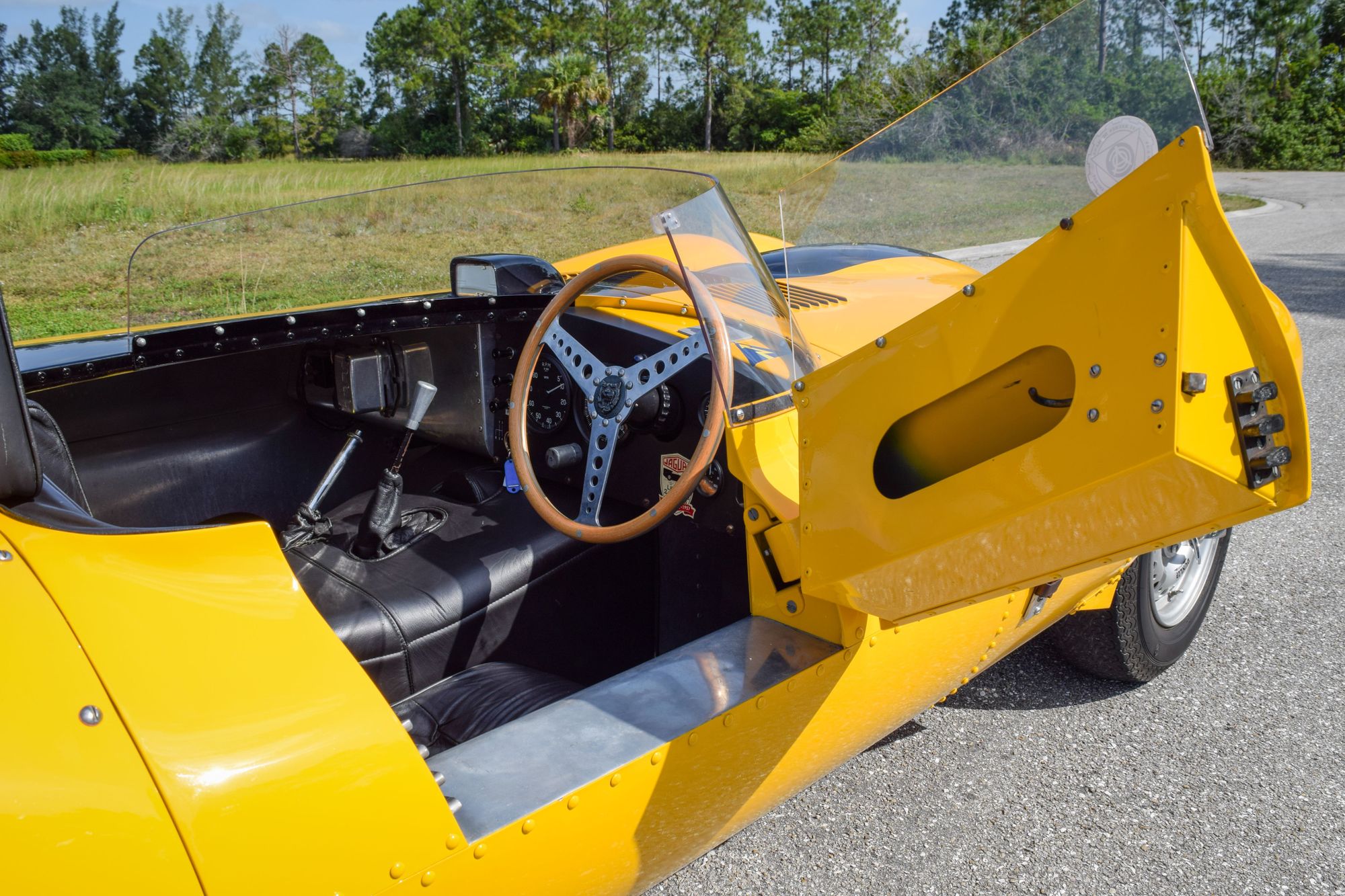 The interior is consistent with Jaguar's emphasis on the driver. Everything from the black leather seats to the aluminum floor panels focuses on reducing weight and increasing the driver's focus on the track. The builder of this masterpiece, Tempero Coach & Motor Company of New Zealand, has recreated this famous Jaguar perfectly. It has also been confirmed that this is either car number one or car number two in a line up of just 32 vehicles produced in this specification. Currently, the car is up for auction on PCarMarket with the last bid we've seen bringing the cost up to $15,000. However, it is not expected that this number will remain so low, in that case, you'd better hurry to bid before someone else gets to it first.
PCARMARKET is a leading online site specializing in all makes and models. Listing your car is easy and your vehicle is presented alongside expertly curated listings. Learn more about listing your car here.