In an era of automotive history dominated by oversized luxury cars and large displacement engines flexing their muscles, AMC introduced a subcompact car with a big style.
---
The 1970 AMC Gremlin was a step away from the norm in the muscle car era. With a total length of just 161-inches, it was only slightly larger than the Volkswagen Beetle and featured an incredibly short 96-inch wheelbase. However, being based off the Hornet, AMCs pony car, it had plenty of body styling to attract the young buyer of the time. In fact, the car affectionately labeled both goofy and great effectively cornered the market of car buyers under the age of 35 years old. In all, 25,300 examples were produced for the 1970 model year, a number that would more than double in 1971.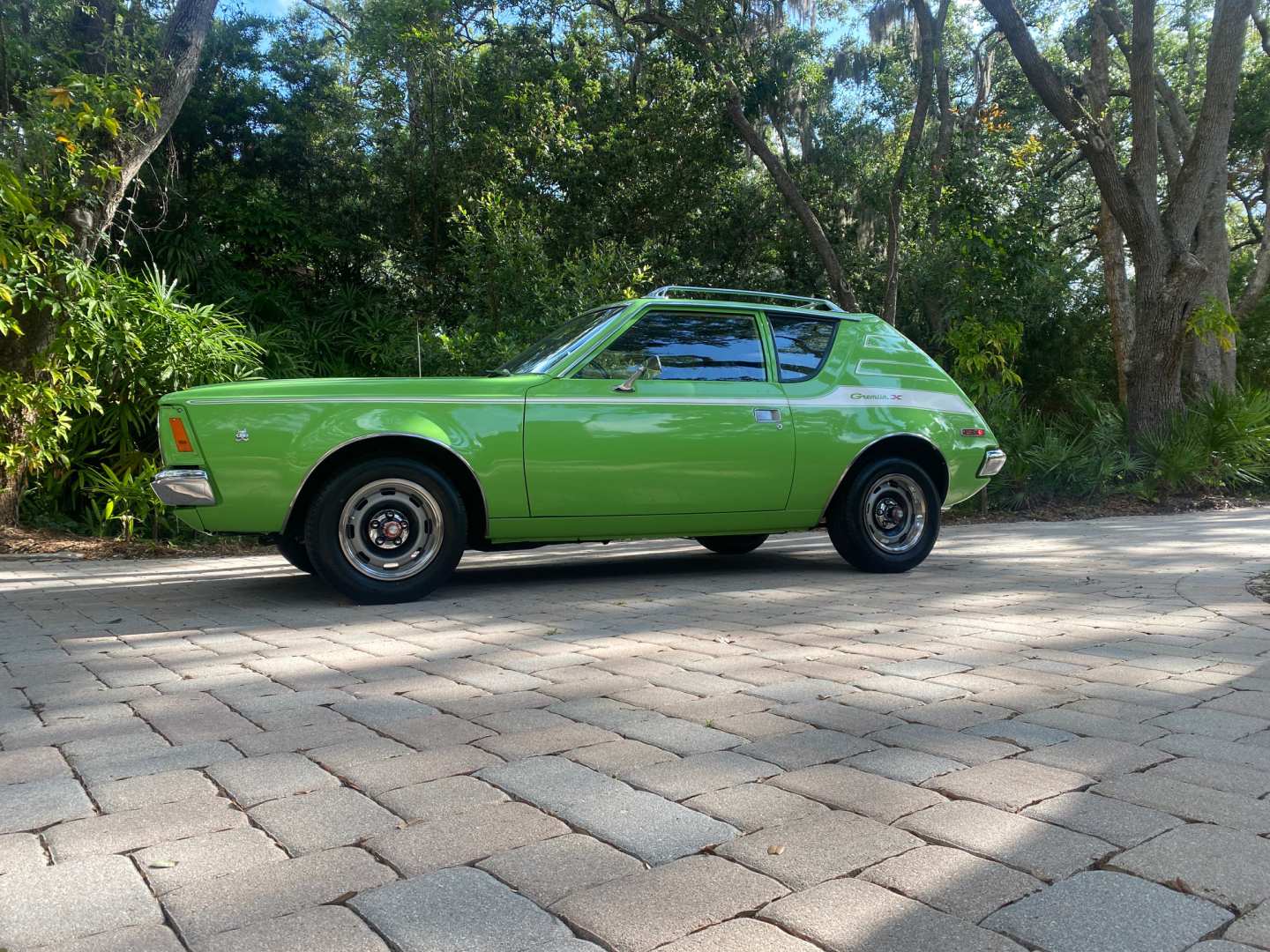 A very rare but well received package was the AMC Gremlin X. This package was mostly cosmetic and included flashy side stripes, a color-matched front end, special slotted wheels, a black grille, and bucket seats. When paired with some of the brighter color options, the cars were all but destined to draw attention. Additionally, the cars also had an unusually long list of optional equipment offering a bit of luxury to a car that was built and marketed as a sporty economy car.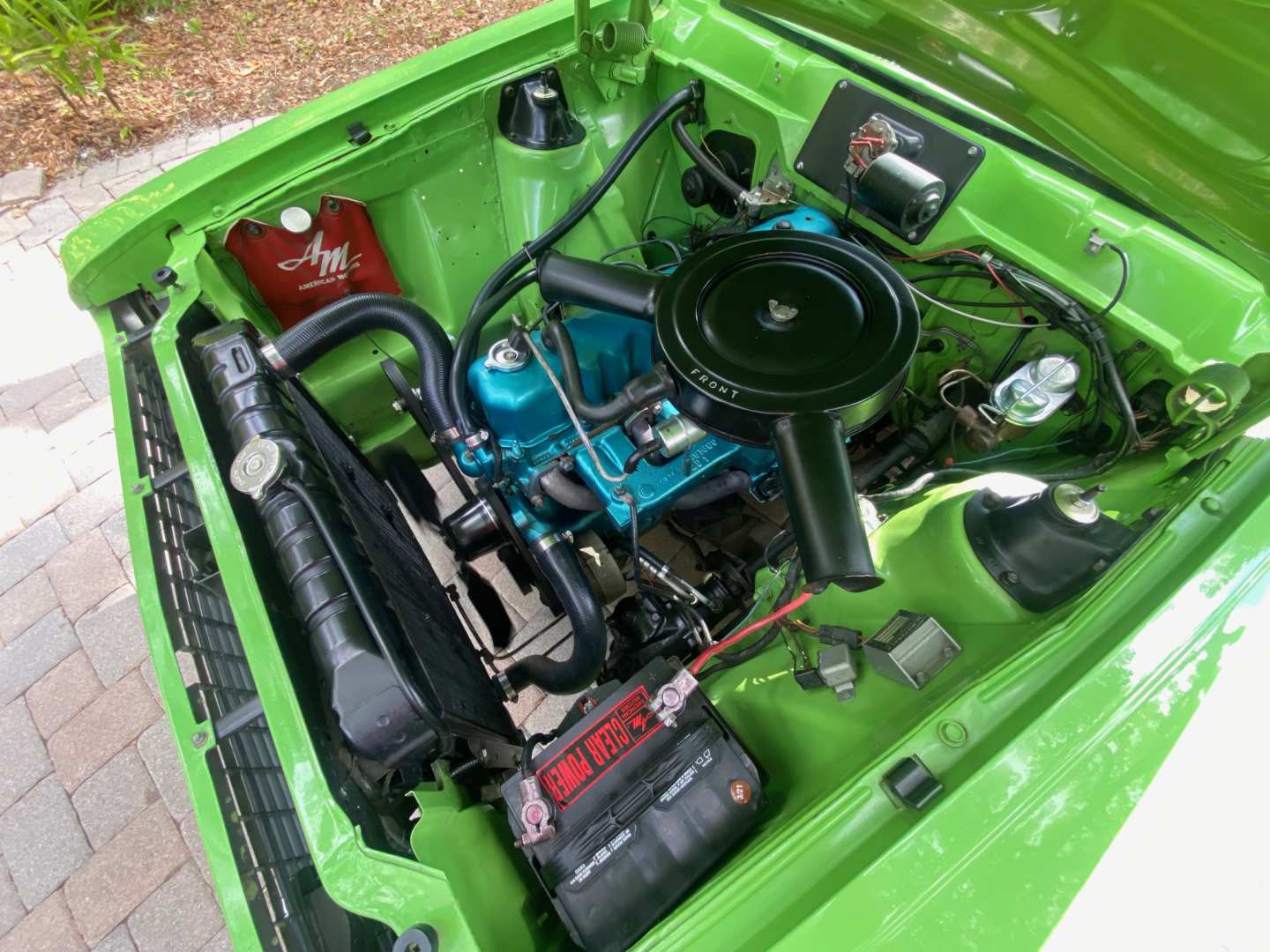 Vicari Auctions is offering this awesome AMC Gremlin X finished in its stunning and original Big Bad Green finish. The rare Gremlin X Package appears to be complete and in good condition.  Accenting the car's original finish and matching the polished look of the slotted wheels is a pair of chrome bumpers. Under the hood is a 3.8-liter In-line 6-cylinder engine mated to an automatic transmission and inside the cabin is a black vinyl upholstery. Other features include power steering, a push button radio, and a pair of green fuzzy dice.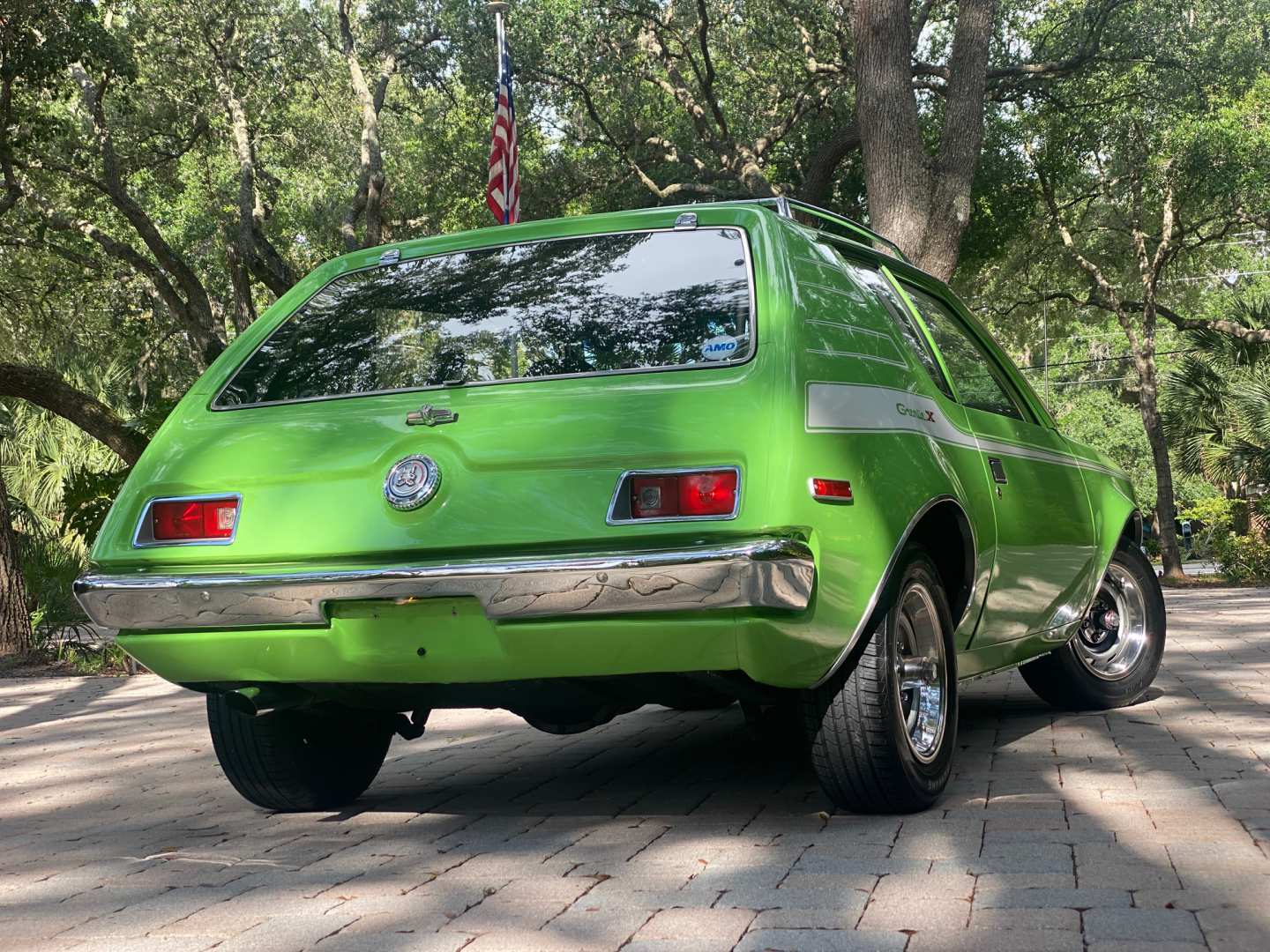 This is a very original car and is reported to be free of rust. It is also said to run and drive great which is not all that surprising considering the car's condition and the Gremlins reputation for being a reliable economy car. For more information on this car click here.