Check out this vintage dream truck!
---
The 1950s were a pivotal moment for the American truck industry, the days of hardworking farm trucks and heavy load carrying were in decline and the workhorses of yesteryear were slowly being replaced with the signature stylish look that '50s ear vehicles are known for. The rounder styling and aggressive presence quickly made the truck a popular buyers choice which has led to an abundance of these things now over 70 years later. Nowadays we get to see a lot of cool restomods but this one takes the cake. This low-slung LS-powered beast is a high horsepower masterpiece that comes with classic body lines with a more modern style.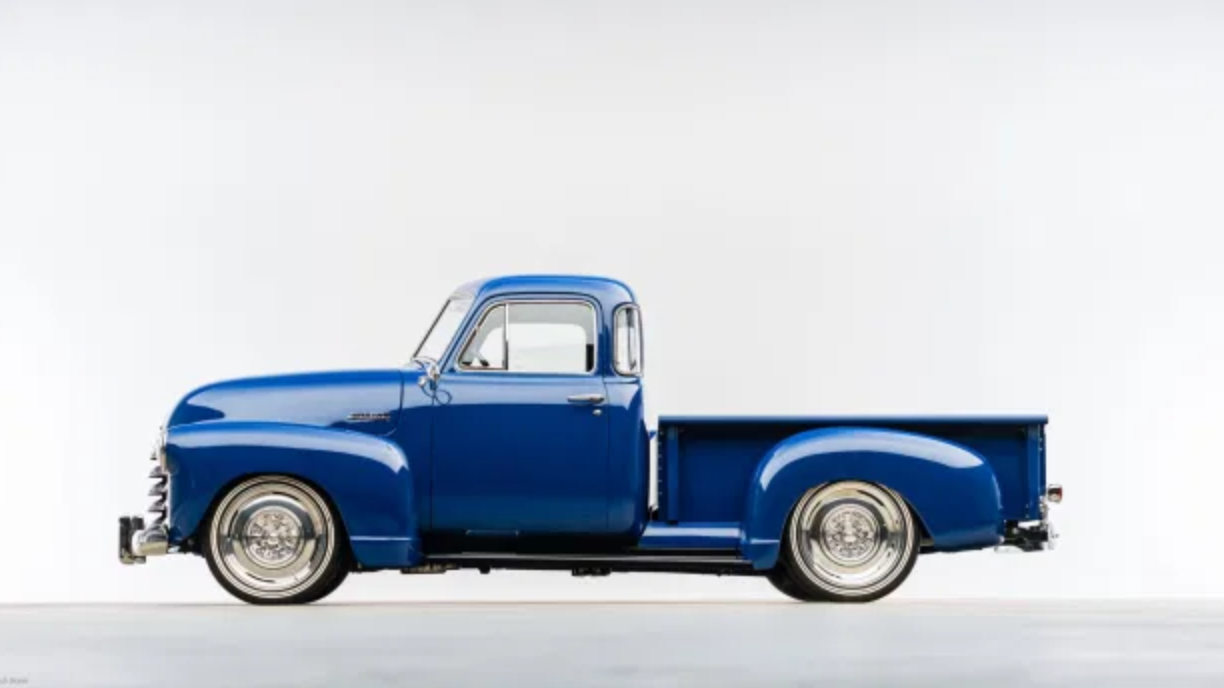 Under the hood is a massive 6.2-liter LS3 V8, that incredible powerhouse is connected to a 4L70E 4-speed automatic transmission. Power is sent directly through that transmission to the gigantic 20" Delmo's Falfa wheels. Stopping is handled by a set of Wilwood disc brakes, the powerful stance is achieved through the use of an AccuAir E-level suspension system, and a Delmo's Speed DeLS3 backdating kitties the whole build together for maximum performance. With just 1900 miles under its belt and many showings at various auto shows around the country, this truck is begging to be driven.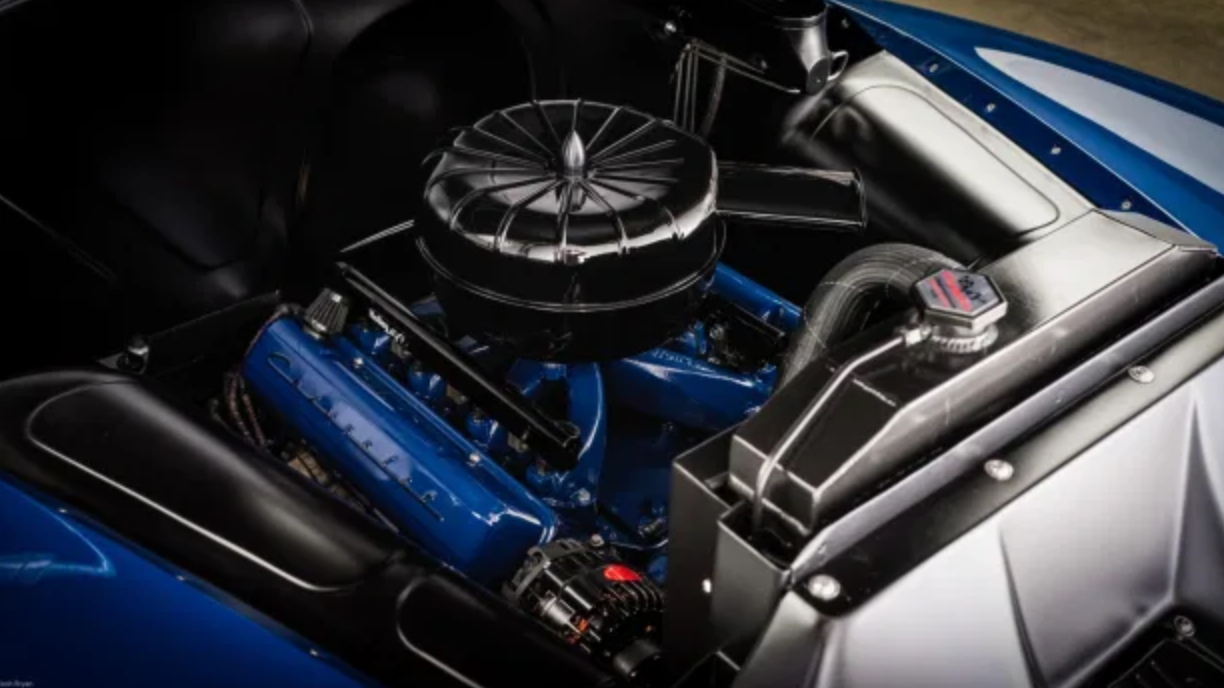 The beautiful blue beast is also equipped with black running boards which give the car the appearance of being both lower and more aggressive than it already is. Inside the cabin is a hidden stereo system with a JL Audio subwoofer that allows for maximum pleasure driving. Everything from the digital gauges to the custom leather bench seat screams 1950s America while also retaining a modern edge that compliments the classic truck perfectly. Currently, the vehicle is up for auction with the current bid of $65,000, and with just 5 days left on the clock until this thing gets a new owner, you'd better hurry up before it's too late.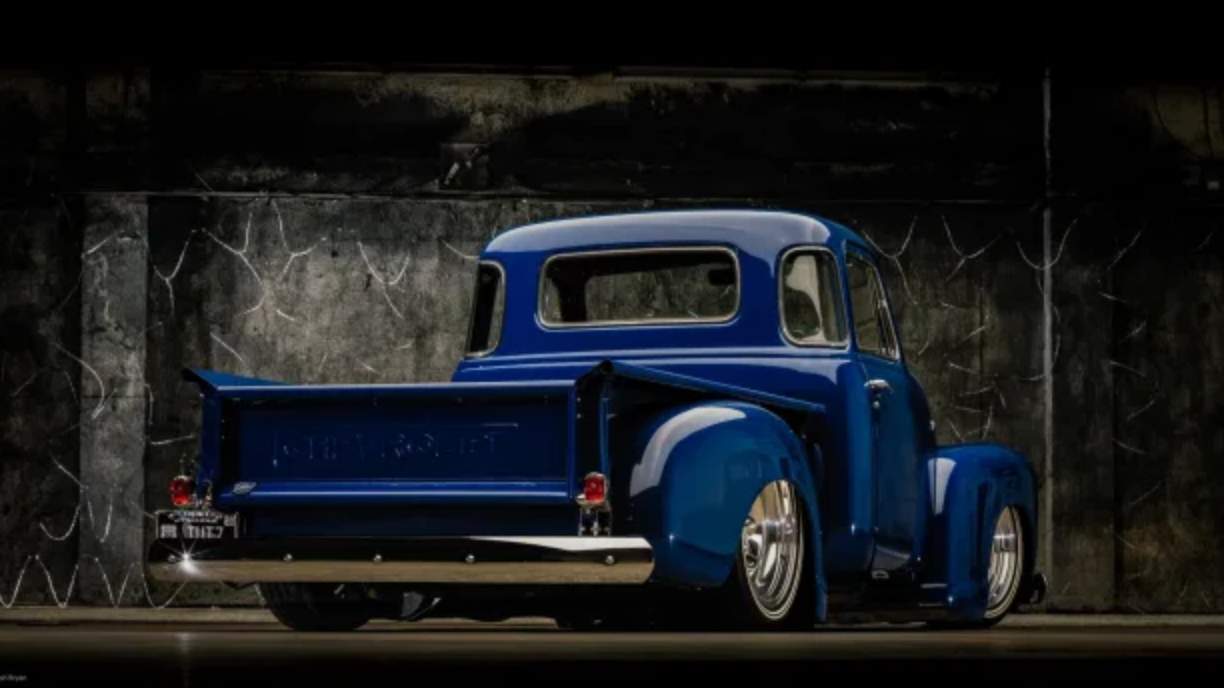 Avant-Garde is well-known as an award-winning, top seller (@911r) on Bring a Trailer. We provide turnkey auction management for our clients. Avant-Garde presents cars in an unparalleled fashion, with a comprehensive history, descriptions, photos, and video for each vehicle. We want to put buyers in the virtual driver's seat so they can experience a vehicle as if they were present, giving them confidence in their purchase.