A perfect example of Ferrari's original spirit.
---
Enzo Ferrari may have died in the early 1980s but his legacy lived on throughout Ferrari's design team. It was always clear that cars were an art to him, making him much like the Picasso of the Automotive industry. For decades, Ferrari continued building cars that they thought would best fit Enzo's original vision for the company. Each car, whether it was a success or not, was a new step in the right direction, something many other brands could learn from. Eventually they made something that really pushed the boundaries of modern performance with an old-school design, they called it the 458.
See it here.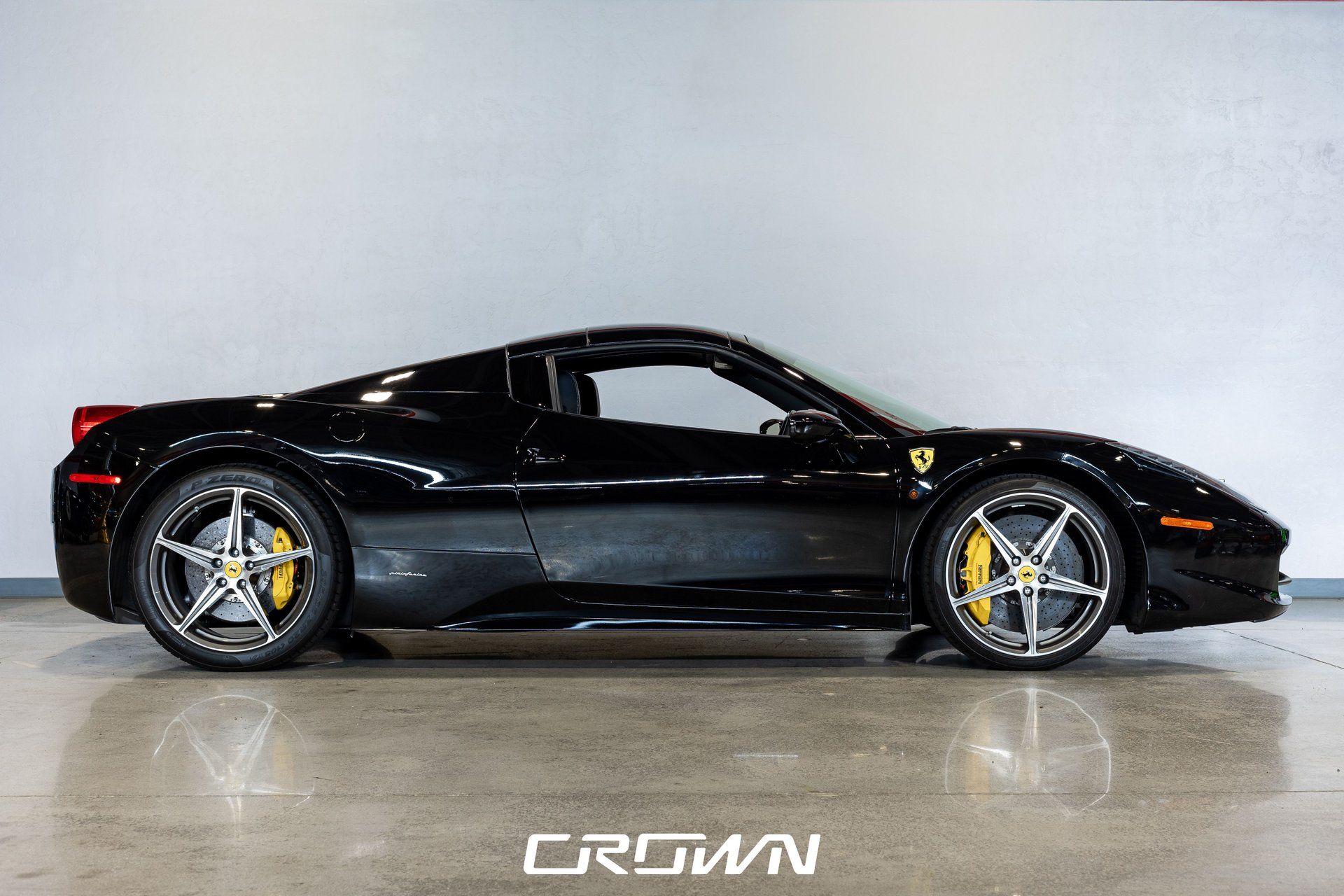 First, on the performance side of things, there is the incredible engine which accelerated it to the top of the list for many younger enthusiasts, laying the foundation for a car person like yourself to take the wheel. Spinning the wheels is a 4.5-liter V8 engine boasting 592 hp and 398 pound feet of torque, some pretty wicked numbers. Long gone are the days of Ferrari representing only the snootiest of car collectors, this new generation cares about a lot more than just style or class.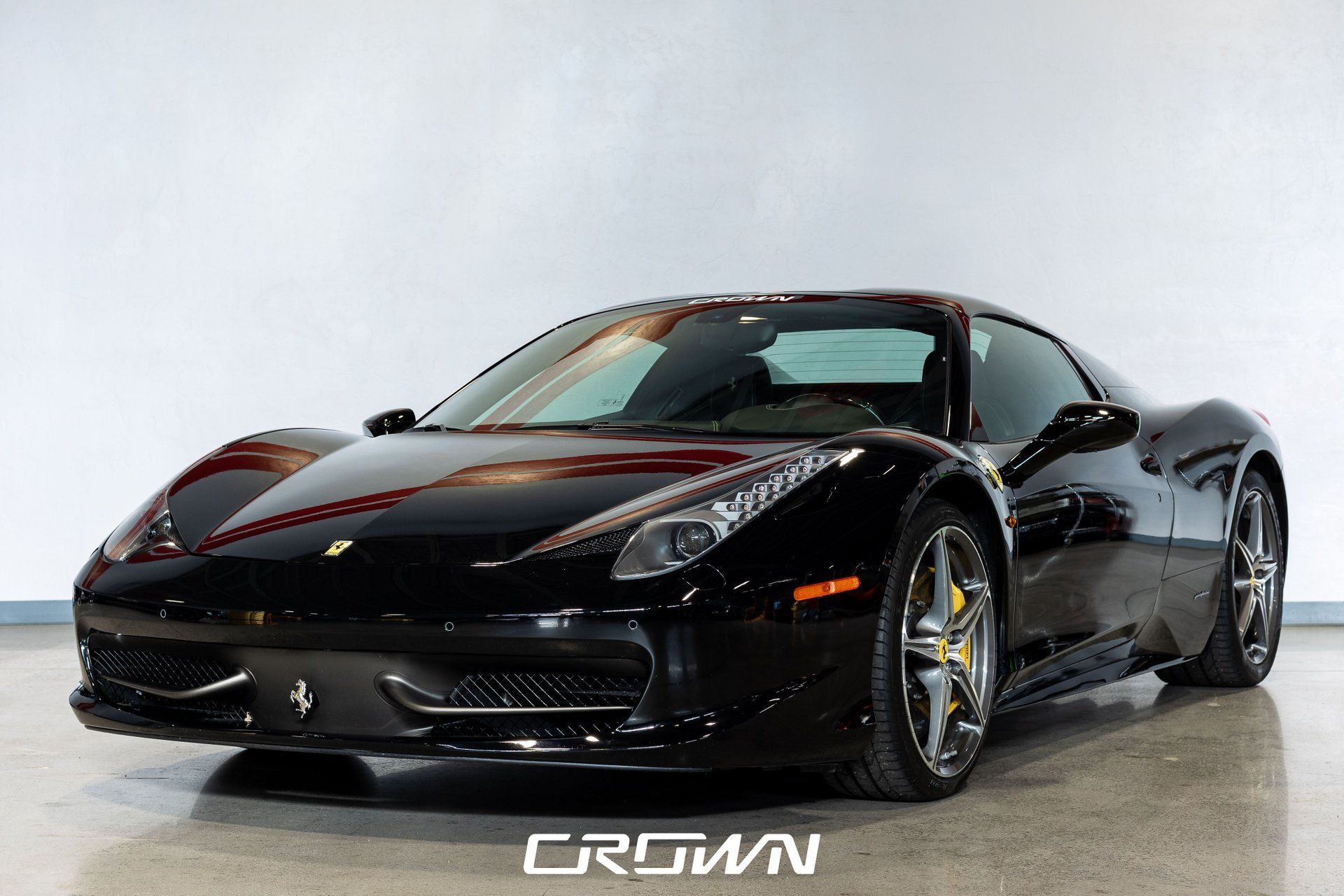 This Ferrari had to be real and genuine, projecting its attitude well but keeping the sleek body lines of its predecessors to better embody the Enzo spirit. On top of its incredible powertrain, the car also features a seven speed automatic transmission. Like a shark wading through the water, this black supercar uses a very short body design and very low rider height to pack as big of an impression into the wide car as possible. The result is a wildly fast Ferrari that manages to perfectly sum up everything that the original artist wanted to depict in his cars, while still adding a fine twist of modern performance. With all of this in mind, you could be the very next owner of this 2014 Ferrari 458 and see which one of you finds your limit first, you are the car.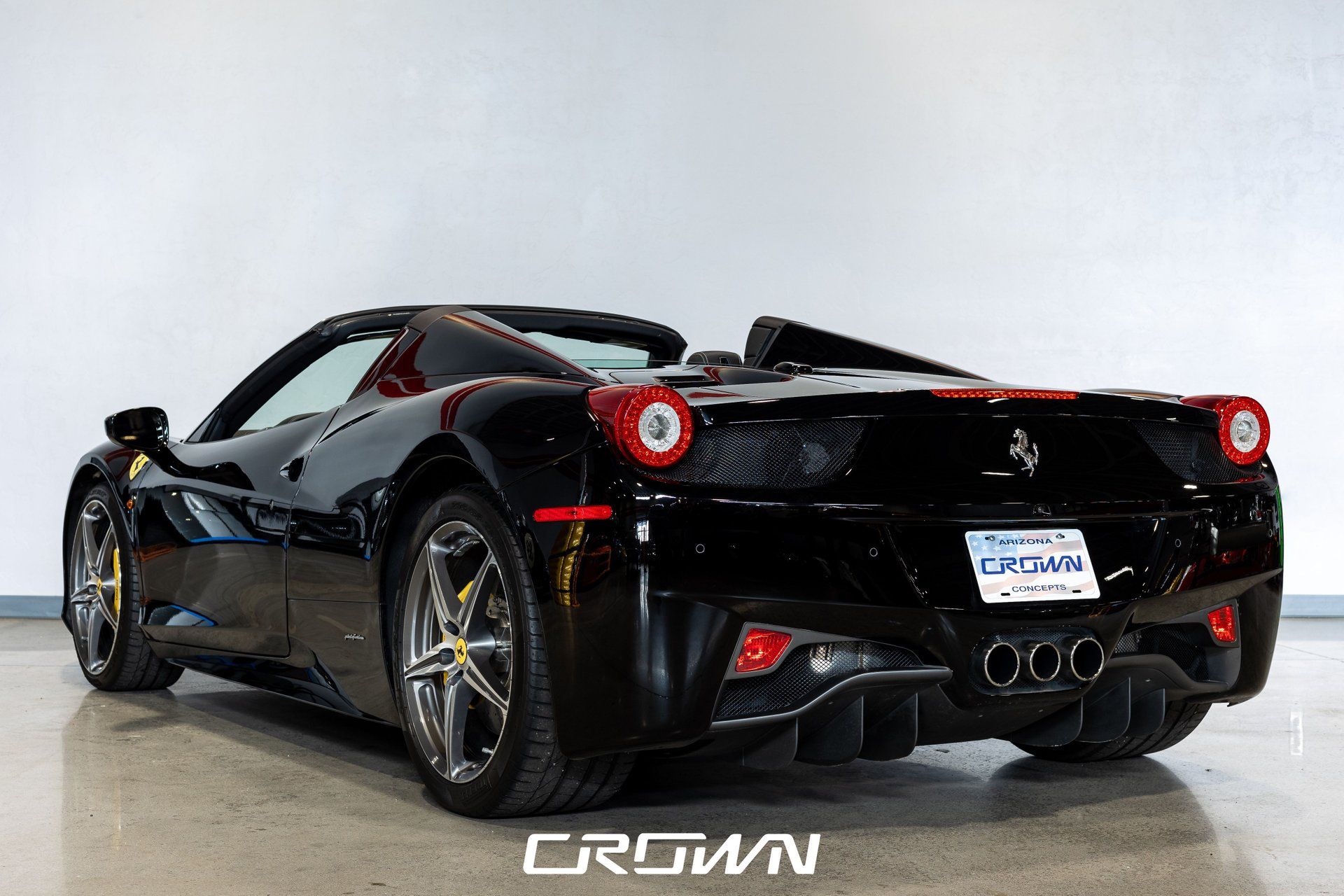 Visit crownconceptsusa.com to see more inventory and learn more about all of the services they provide.