The F40 is perhaps the most iconic and legendary supercar of all time.
---
Ferrari is an iconic brand, the beautiful red Italian Stallions screaming down the track, amazing crowds, and building infamous cars such as the F40 have become the pinnacle of what Ferrari stands for today. Fortunately, many famous Ferraris in the world combine performance and style. However, few are as well known as the Ferrari F40 which quickly became one of the greatest supercars in history. As the last car to ever be influenced by Enzo Ferrari, the Ferrari F40 is an extremely valuable and rare piece to add to any collector's repertoire of fine classic automobiles. Here's a great example of one of these beautiful cars that have been kept in excellent condition.
In between the axles rests a 2.9-liter V8 which pushes out an incredible 477 horsepower, all of that power combined with the lightweight allows this car to rocket to 60mph in just 4 seconds. Another blistering performance aspect is the over 200mph top speed which is made easier by the use of a 5-speed manual transmission. Stopping power is handled by a set of 330mm disc brakes accompanied by Brembo calipers front to back. The classic Ferrari sound is aided through the use of high-flow catalytic converters which were not stock but do add an incredible growl to the car's exhaust sound. If you should opt to revert the exhaust to stock the stock exhaust will be included in the sale.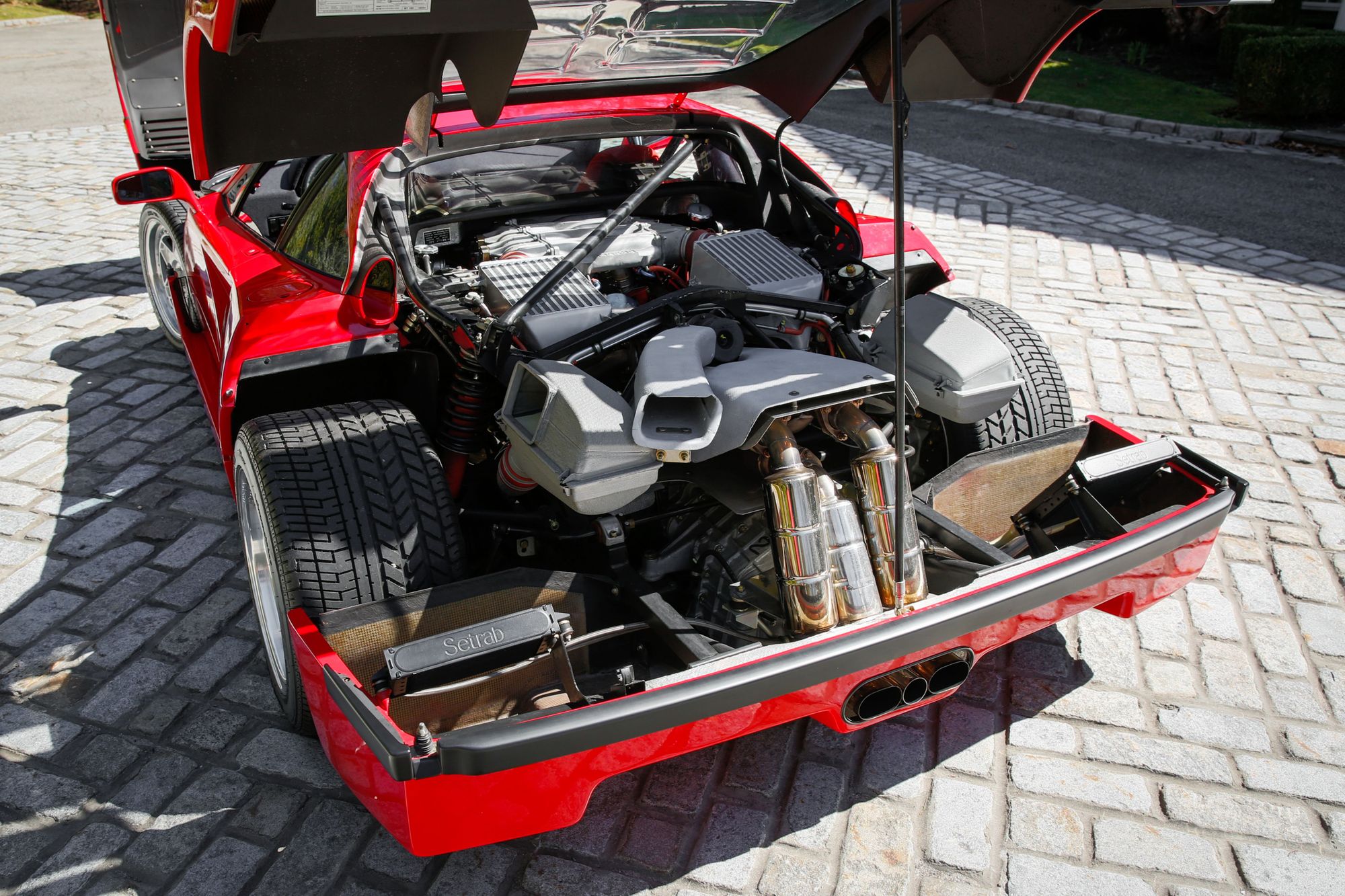 Of course, Ferrari has also always been known for its emphasis on handling and driving experience. This is evident in the double-wishbone suspension which was taken largely from the 288 GTO. This is an incredible car and it is no wonder that the current bid at the time of research was $450,000. If you are lucky, you may be able to scoop this vehicle up before it hits its actual value and you'll have yourself a Ferrari classic that continues to grow its value. This F40 is the first of a series of great Ferraris. Keep an eye on PCARMARKET's site all this week for more Ferraris!