This may be one of the most desirable '67 Camaros ever.
---
When Ford unveiled the Mustang on April 17, 1964, the new car caused a sensation. It would go on to pace the Indianapolis 500 just a month and a half later.
Chevrolet worked fast to create their Mustang competitor, the Camaro. When the Camaro bowed for 1967, it, too, would pace the Great American Race.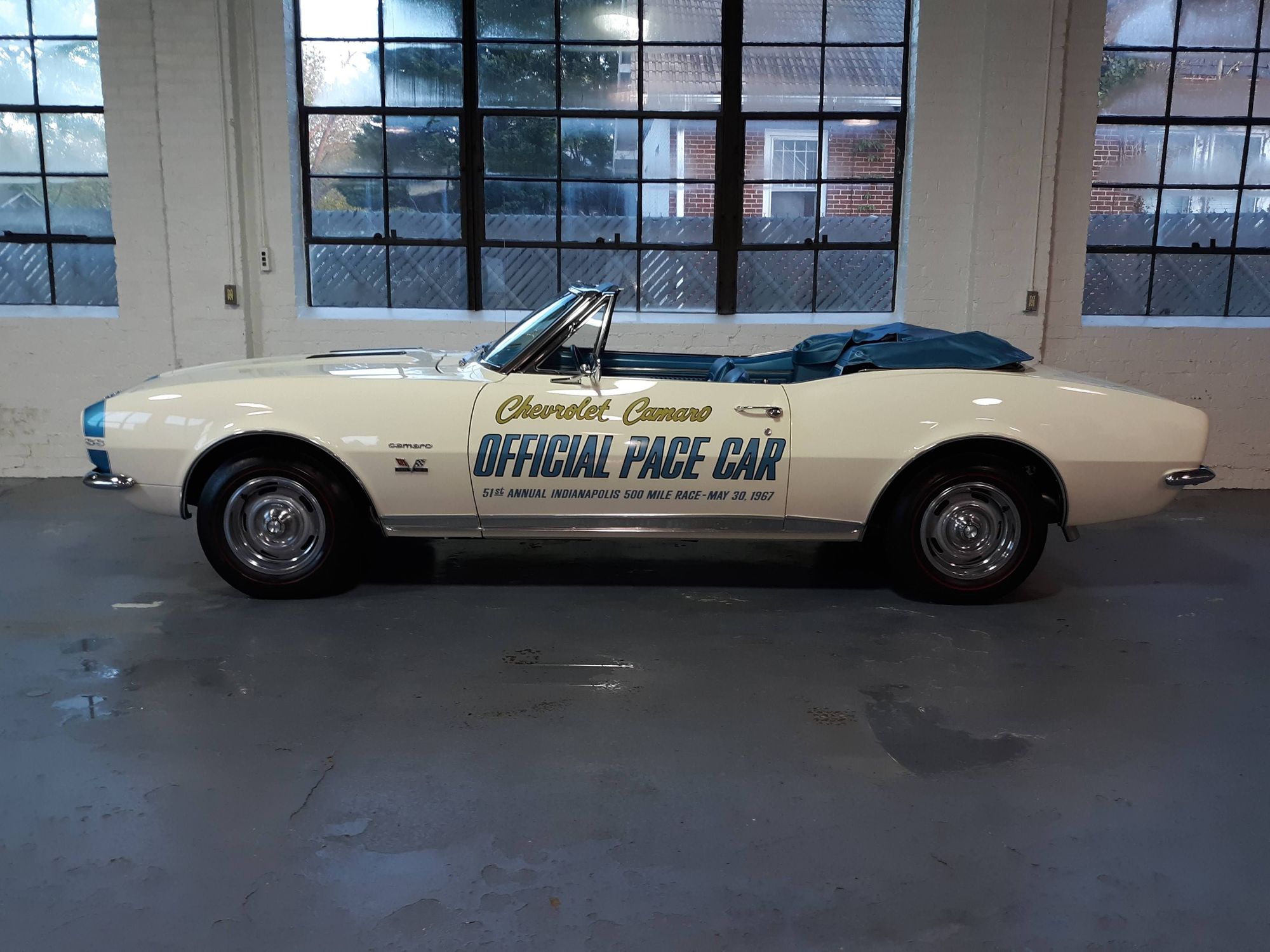 While most folks are familiar with the white and orange 1969 Camaro pace cars, the white and blue 1967 cars are less well known. That might have something to do with the fact that only about 200 pace car replicas were produced for 1967.
Of those, just a few were big block cars, like the example seen here. This Camaro left the factory with a 396 cubic inch big block V8 and a four speed manual transmission.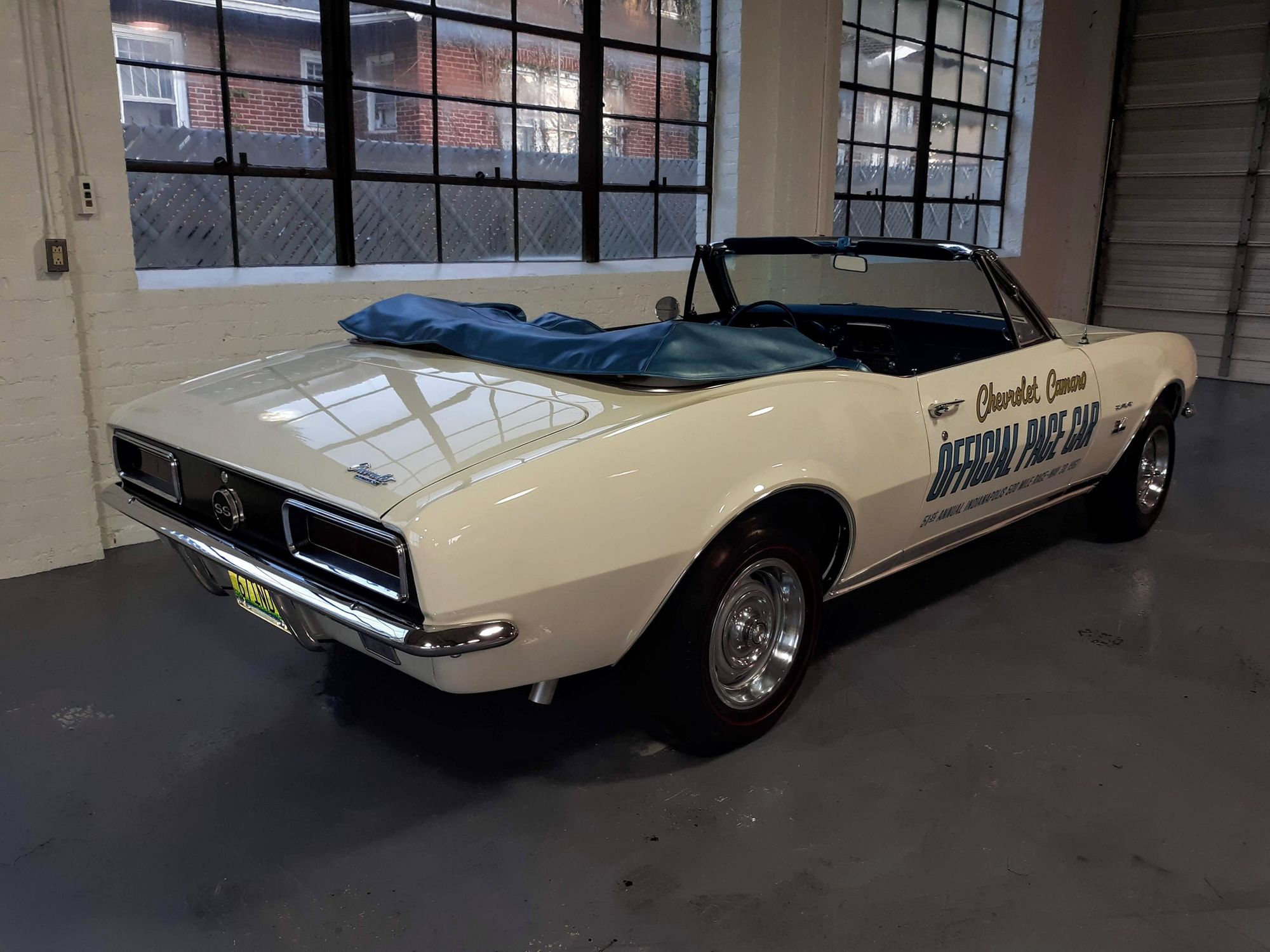 That would be a desirable combination even without the pace car pedigree. Incredibly, both the engine and transmission are numbers matching originals – they've stayed with the car this entire time.
According to the auction listing, this car has been documented and verified. The floorpans are original and have never been replaced, although the car was restored sometime in the 1990s. The 86,000 miles on the odometer are believed to be original.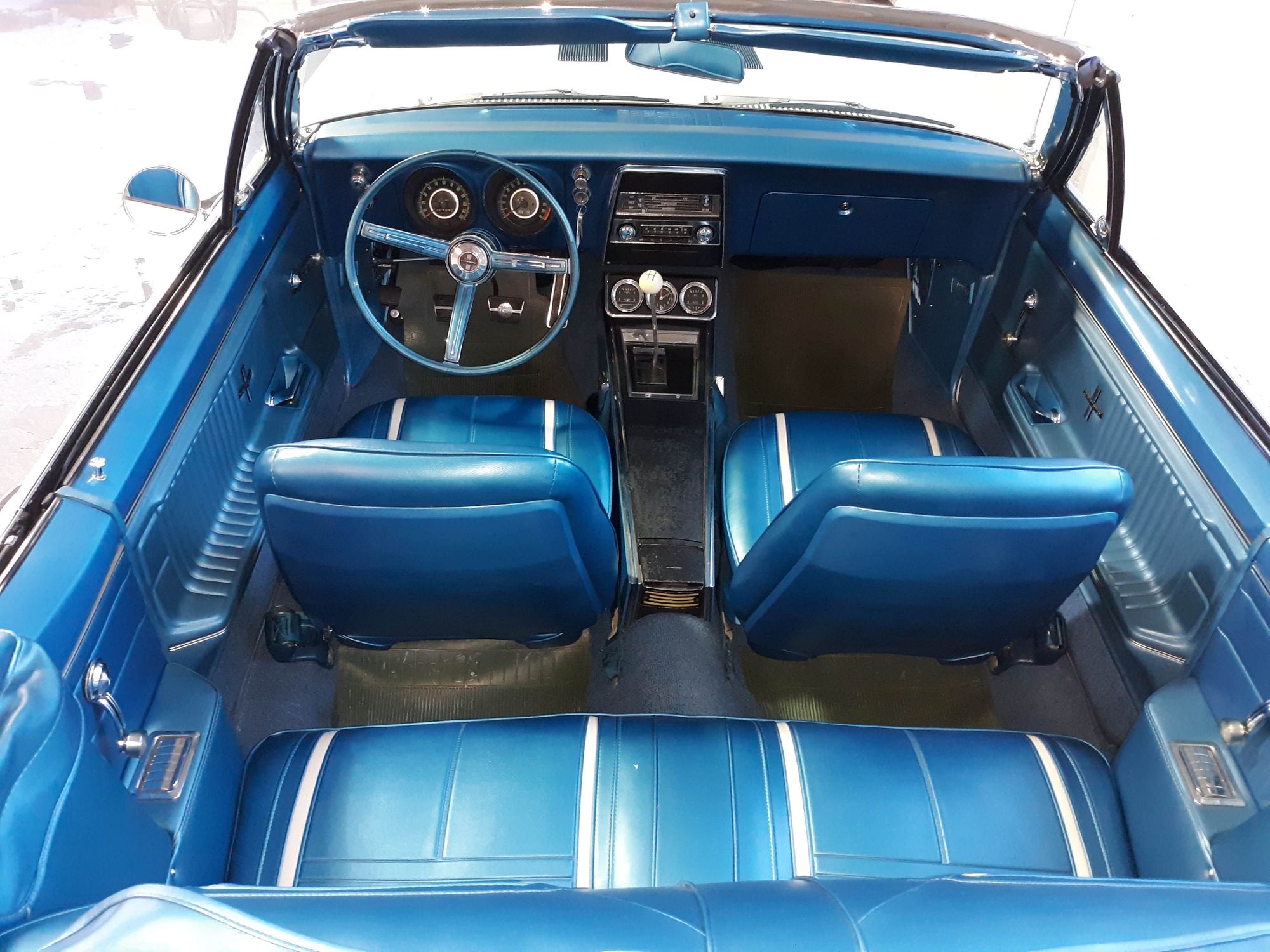 This Camaro was originally delivered to Alamance Motors in Burlington, North Carolina. It was sold on May 17, 1967,  about two weeks before the race,
Now, it's your chance to own this rare and desirable pony car. This 1967 Chevrolet Camaro Pace Car will be sold by GAA Classic Cars as part of their February 2021 sale, which runs from February 25 through February 27.
This car will cross the block on Saturday. Happy bidding!