Run 8s in the quarter for new Corvette money.
---
Ever since the Dodge Challenger Hellcat was released back in 2015, we've wondered what would happen when used examples started popping up for sale a few years later. What we have here is what we'd call a "best case scenario" for speed freaks like us.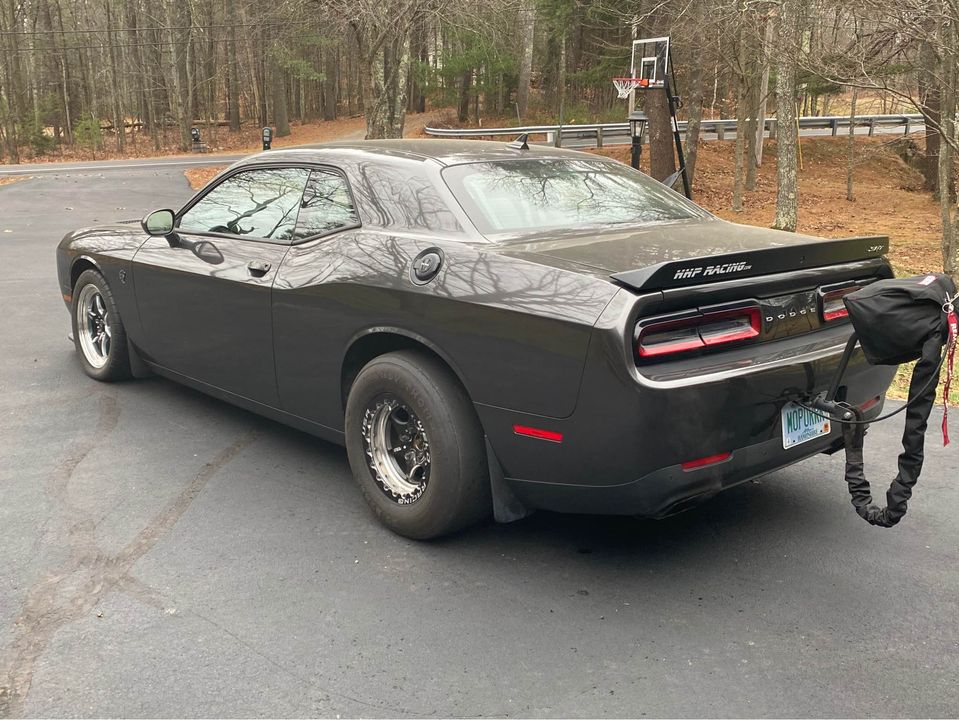 Our pals over at Muscle Cars and Trucks pointed us to this 2016 Hellcat on Facebook Marketplace in North Berwick, Maine. The car was tuned by HPP Racing in Texas, and a host of upgrades pushed this already-potent Hellcat to over 1,300 horsepower and eight second quarter mile times.
The engine is a Gen 3 Performance 405 built from an aluminum BES Race Engines block. There's a massive 4.5 liter Whipple supercharger slapped on top, and other engine upgrades include a billet crank from Bryant, billet Carrillo rods, Mahle forged pistons, and ported cylinder heads. Naturally, the beast is fed by a pair of Walbro fuel pumps.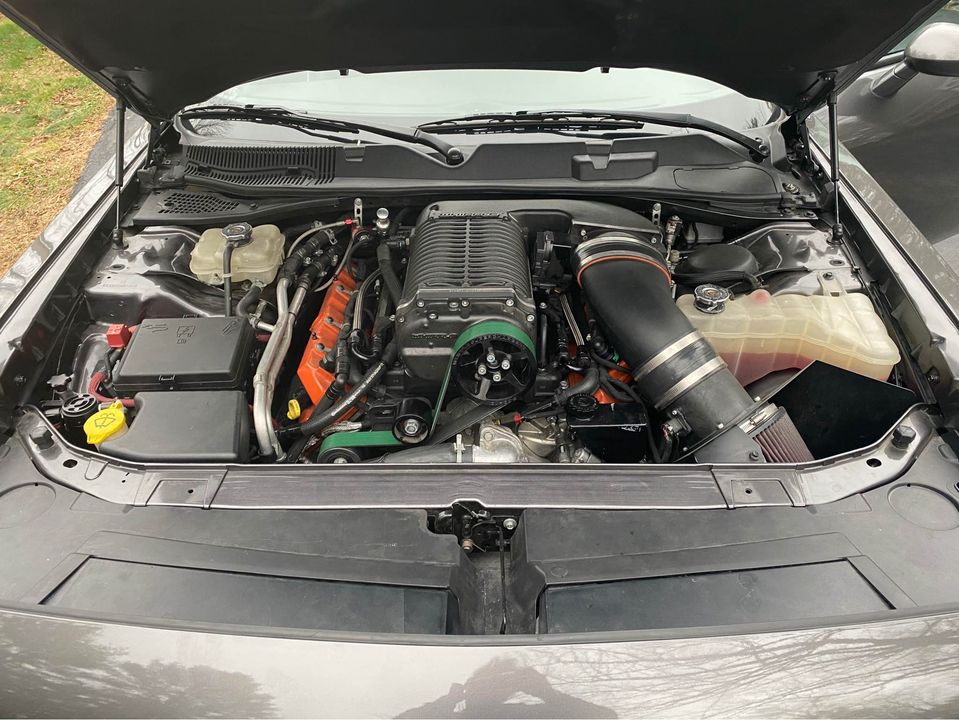 If that's not enough horsepower for you, there's a four-bottle nitrous system ready to unleash even more power. Overkill seems to be the name of the game for this build. Of course, you can make all of the power you want to, but if your drivetrain isn't up to the task, you won't get very far.
That's why this Hellcat has an ATI-built TH400 automatic transmission designed to support up to 2,000 horsepower. It's also been set up for a transbrake and a two-step.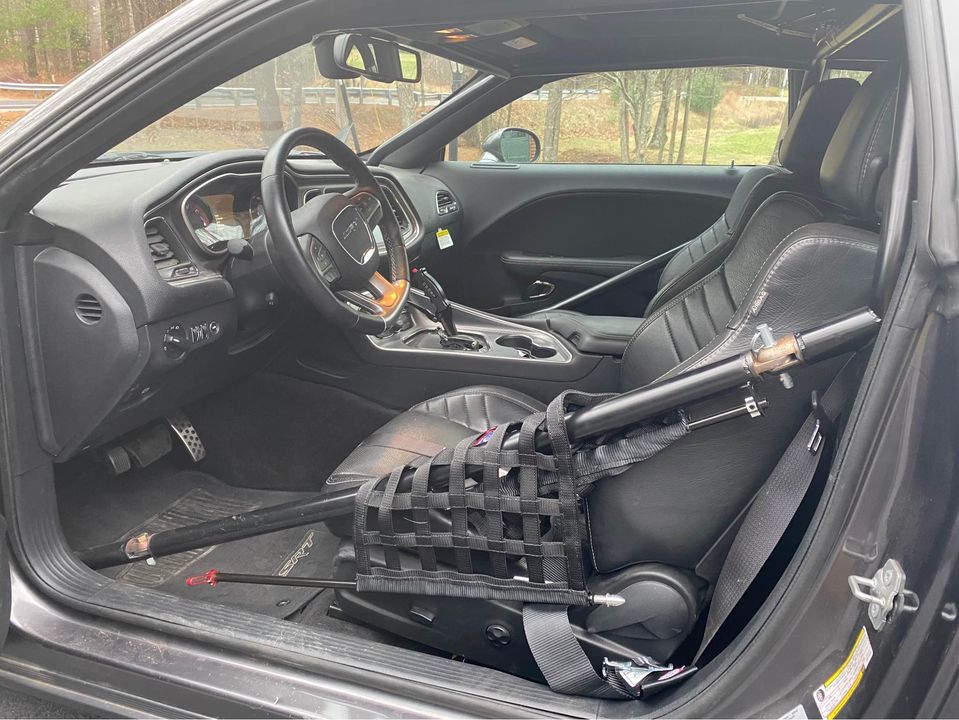 We're just scratching the surface of the modifications listed for this monster. One thing's for sure – you won't find another one like it, and you certainly won't go much faster for $69,000.