This factory 4-speed AAR Cuda is just 1 of 1,120 produced.
---
Of all the classic Mopar muscle cars from back in the day, the Plymouth 'Cuda AAR is quite possibly the most legendary. The car certainly has a wild fan base and it's easy to understand why with a combination of in-your-face-looks and in-your-face performance. We have SCCA Trans-Am racing to thank for this beauty of a car.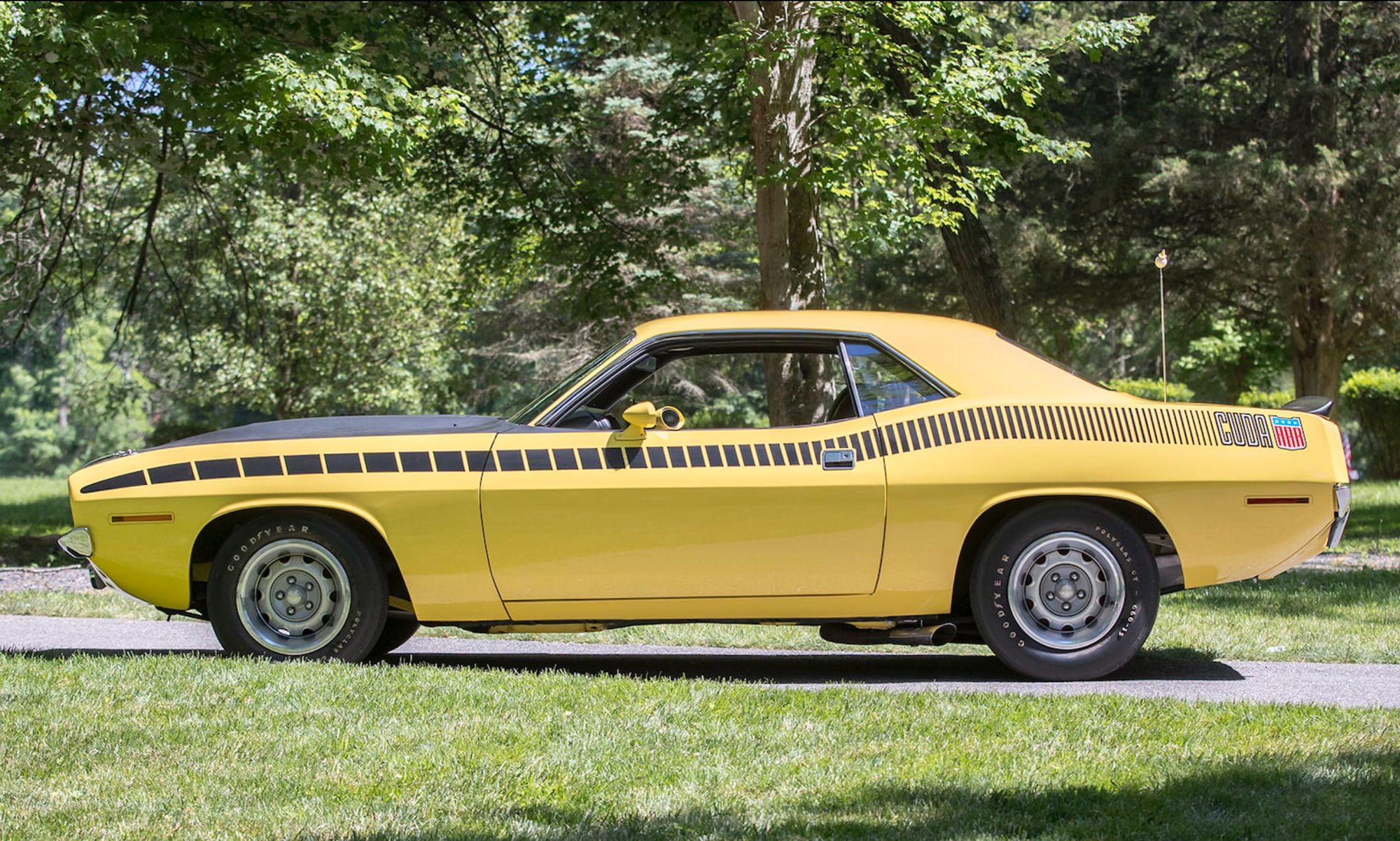 Back in 1970 Plymouth hopped into the Trans-Am races, contracting with Dan Gurney's All American Racers (AAR) to build cars for competition. Thanks to homologation requirements, a minimum of 2,500 street versions of the car had to be made, and thus the 'Cuda AAR was born.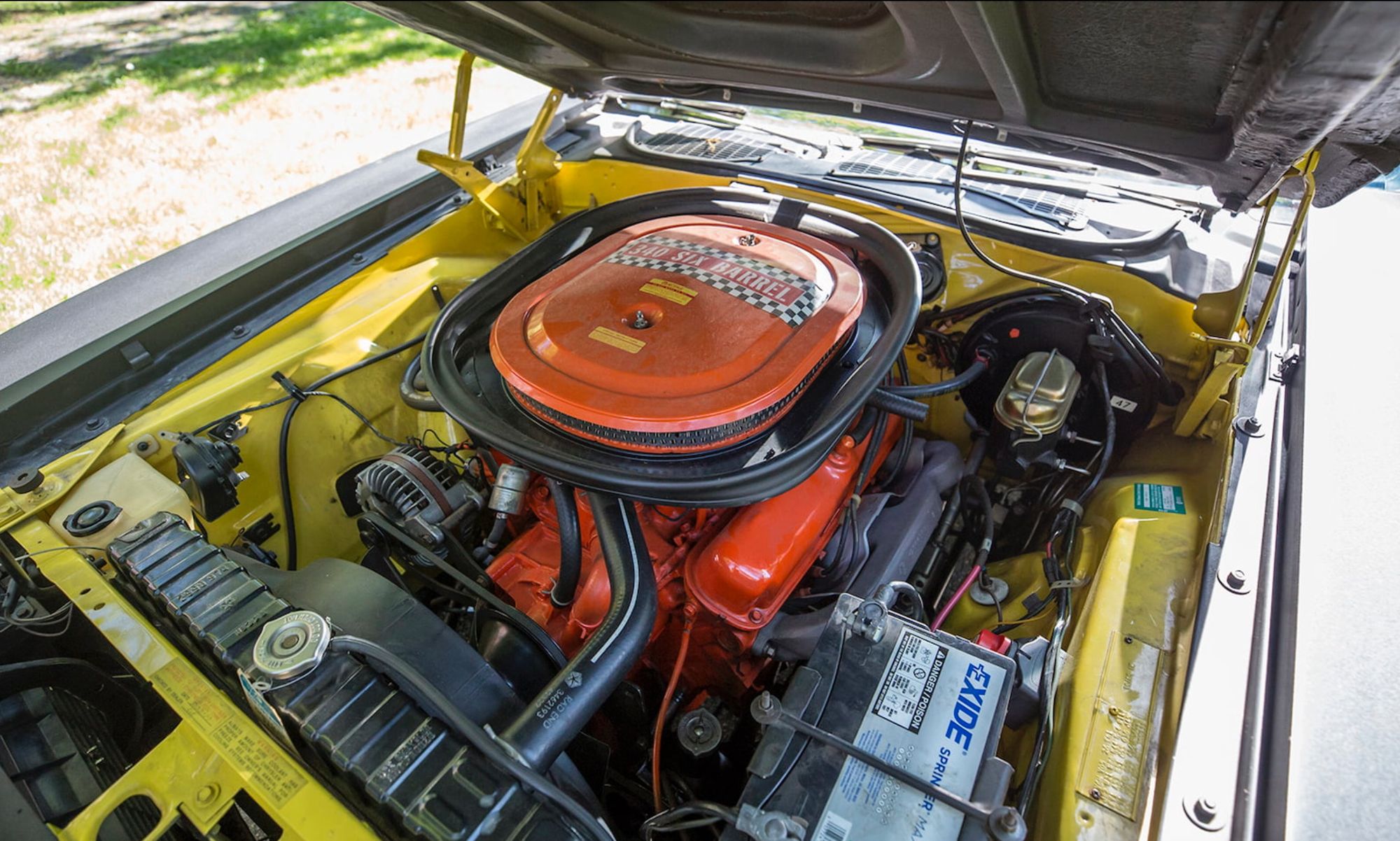 Painted Lemon Twist (that's Top Banana for all the Dodge enthusiasts) with black graphics, rear spoiler, and hood, this Plymouth looks correct from bumper to bumper. The car even rolls on Goodyear PolyGlas GT tires. That impeccable restoration was applied to the black interior as well. Everything has been painstakingly restored so this 'Cuda AAR is drop-dead gorgeous.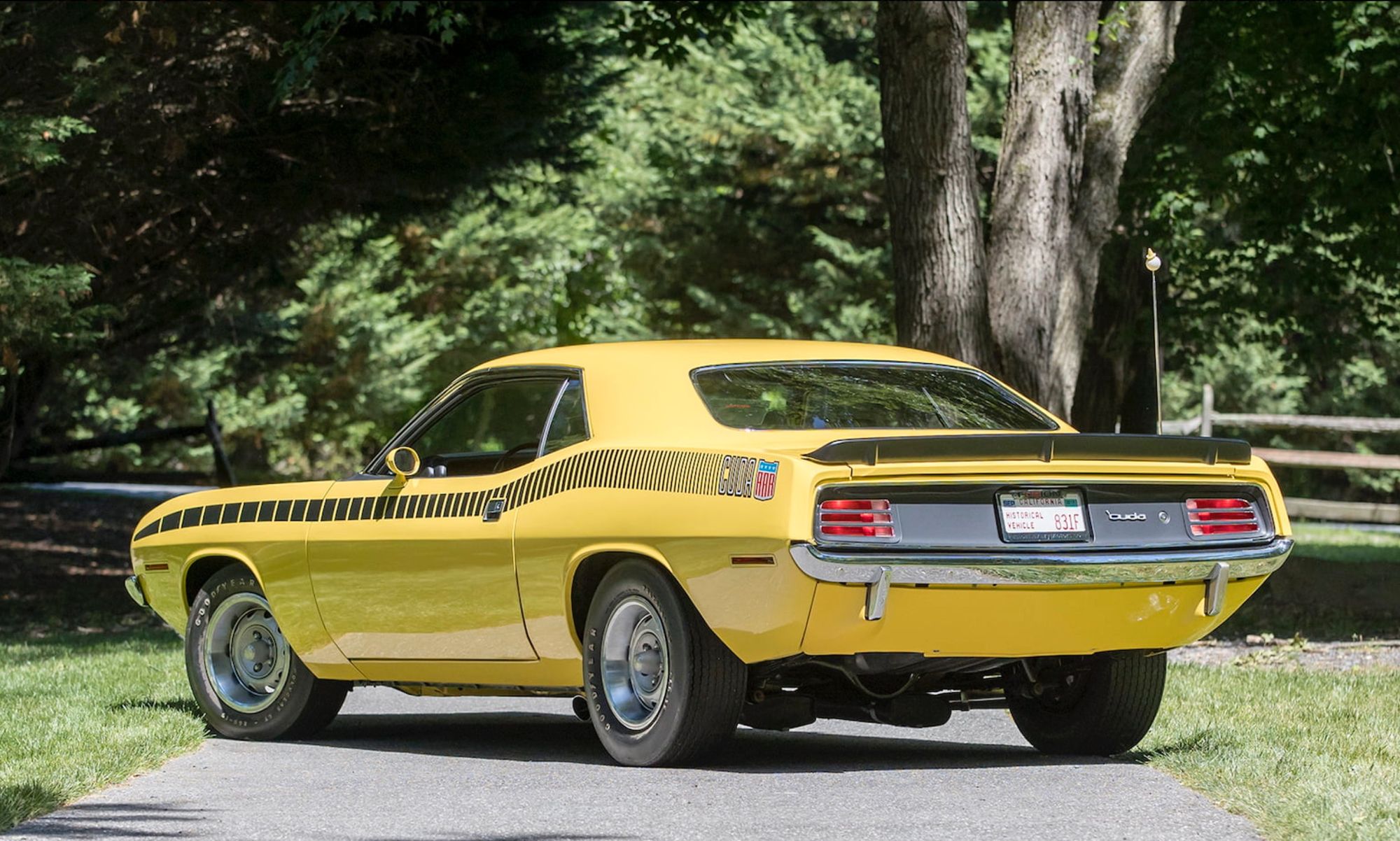 Under that hood with the functional scoop is a 340 V8 with Six Pack, a setup which has spawned many stories in the Mopar community. It was professionally rebuilt as part of the restoration. With the engine and air topper painted orange, this car is ready to be parked and shown proudly with the hood up. Don't miss the chance to own this Cuda, see more here and get read to bid!