Porsche fans, here's your chance to win your dream car.
---
In the past, many giveaway opportunities have typically stuck to American muscle, sports, and pony cars but as of lately, the selection of giveaway cars has gotten a little more diverse. This latest sweepstake's grand prize is a call to all those European import enthusiasts out there. The2022 718 Cayman GT4 in an epic Shark Blue finish featuring a black Racetec interior and over $30K worth of factory upgrades is now up for grabs and all you have to do to be entered to win a chance to slide behind the wheel is make a donation today.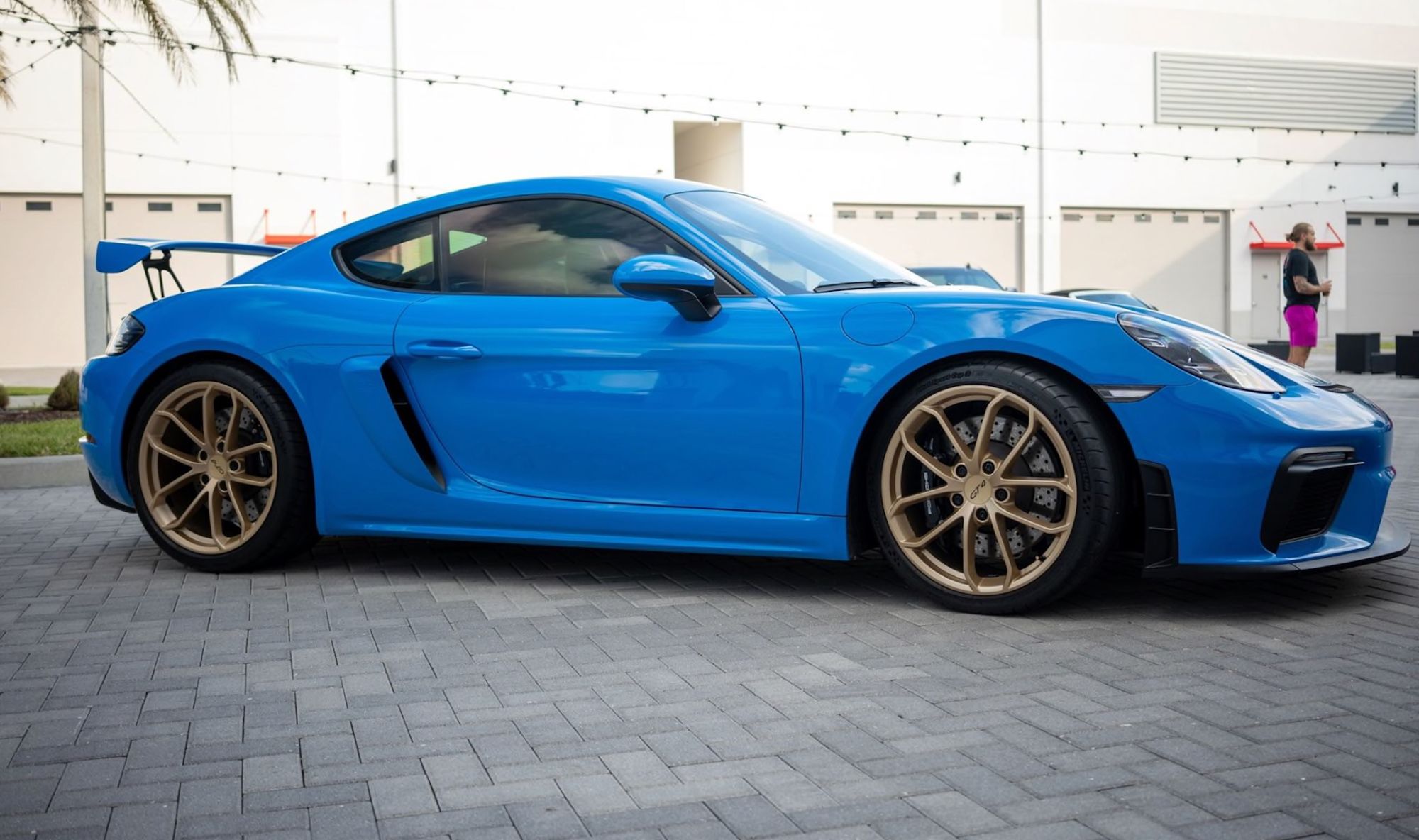 For the 2022 718 Cayman GT4, Porsche took a step back from the forced induction and supplemental electric power that models such as the 911 GT2 and the 919 Evo made famous. Instead power comes from a naturally aspirated 4.0-liter Boxer 6-cylinder engine. With 414 horsepower, 317 lb-ft of torque, and Porche's 7-speed dual-clutch transmission, acceleration is smooth, shifts are precise, and the drive is sure to be exhilarating.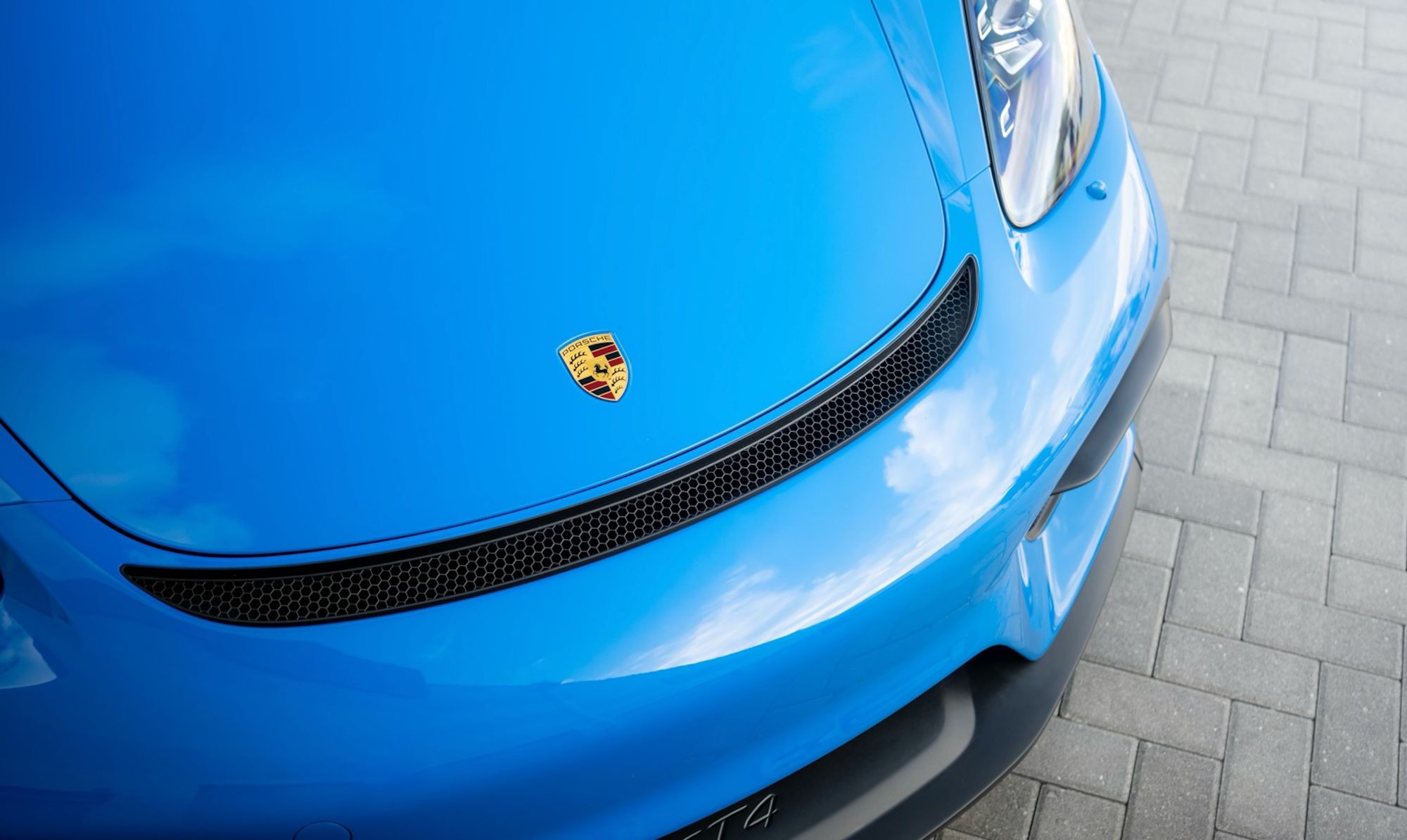 Highlights:
4.0 Liter Naturally Aspirated Boxer 6
7 Speed Porsche Doppelkupplung (PDK)
Leather/Race-Tex Interior in Black with Yellow Stitching
LED Headlights with PDLS+
Light Design Package
Full PPF- Full Nose, Hood, Bumper, Fenders, A Pillar, and Rockers
Quantum Pro Stage 3 Ceramic 10 Year Warranty
New Porsche Car Cover Included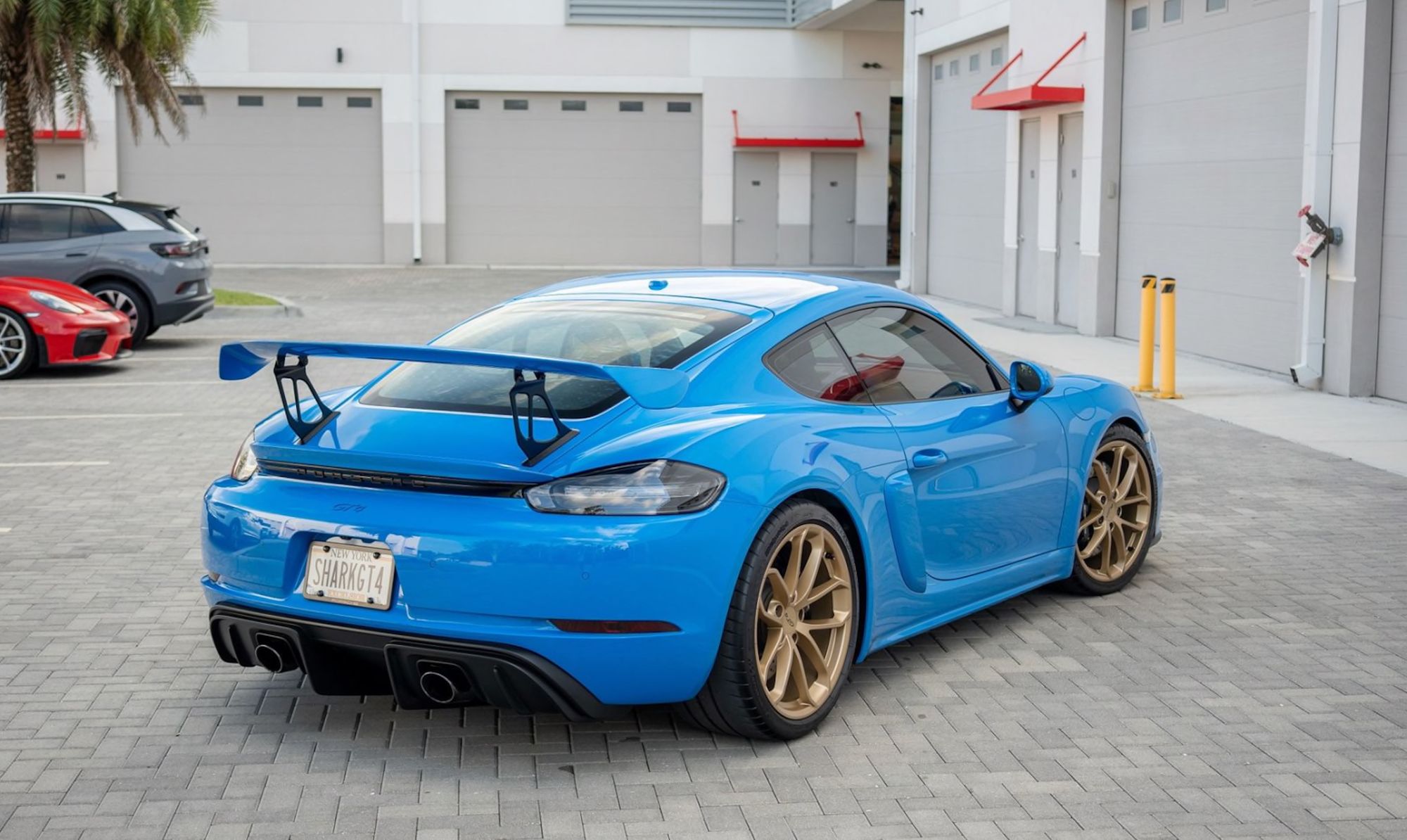 Making this even sweeter, you can win this 2022 GT4 Porsche 718 for a small donation, and you get more entries now as a Motorious reader.