It's amazing he survived.
---
In Tuscarawas County, Ohio, a daring heist unfolded on Thursday when two sports cars were stolen from Insurance Auto Auctions on SR 259 in New Philadelphia. The Tuscarawas County Sheriff's Office confirmed that a high-speed chase ensued, reaching speeds in excess of 160 miles per hour.
As the storage yard opened around 8 a.m., a 2020 Dodge Charger and a 2016 Chevrolet Camaro dashed out of the premises, igniting the thrilling chase. Local law enforcement sprang into action when the vehicles were spotted in the Uhrichsville area.
The chase took a dramatic turn when the Dodge Charger crashed on US 36, east of Robin Road, in Clay Township. According to the sheriff's deputies, the crash scene was substantial, leading to the discovery that the Charger was equipped with a Scat Pack package and had reached speeds of up to 163 miles per hour before the accident.
Meanwhile, the Chevrolet Camaro headed westbound, eluding the police momentarily. It was later spotted in Newcomerstown, and subsequently in Coshocton County, before it vanished from sight. Thankfully, the Camaro was later found undamaged and unoccupied near a Wal-Mart in Coshocton County.
Following the incident, one suspect has been apprehended by the Tuscarawas County Sheriff's Office. Investigations into this audacious theft and high-speed pursuit are ongoing.
Watch a Mustang hit a power pole here.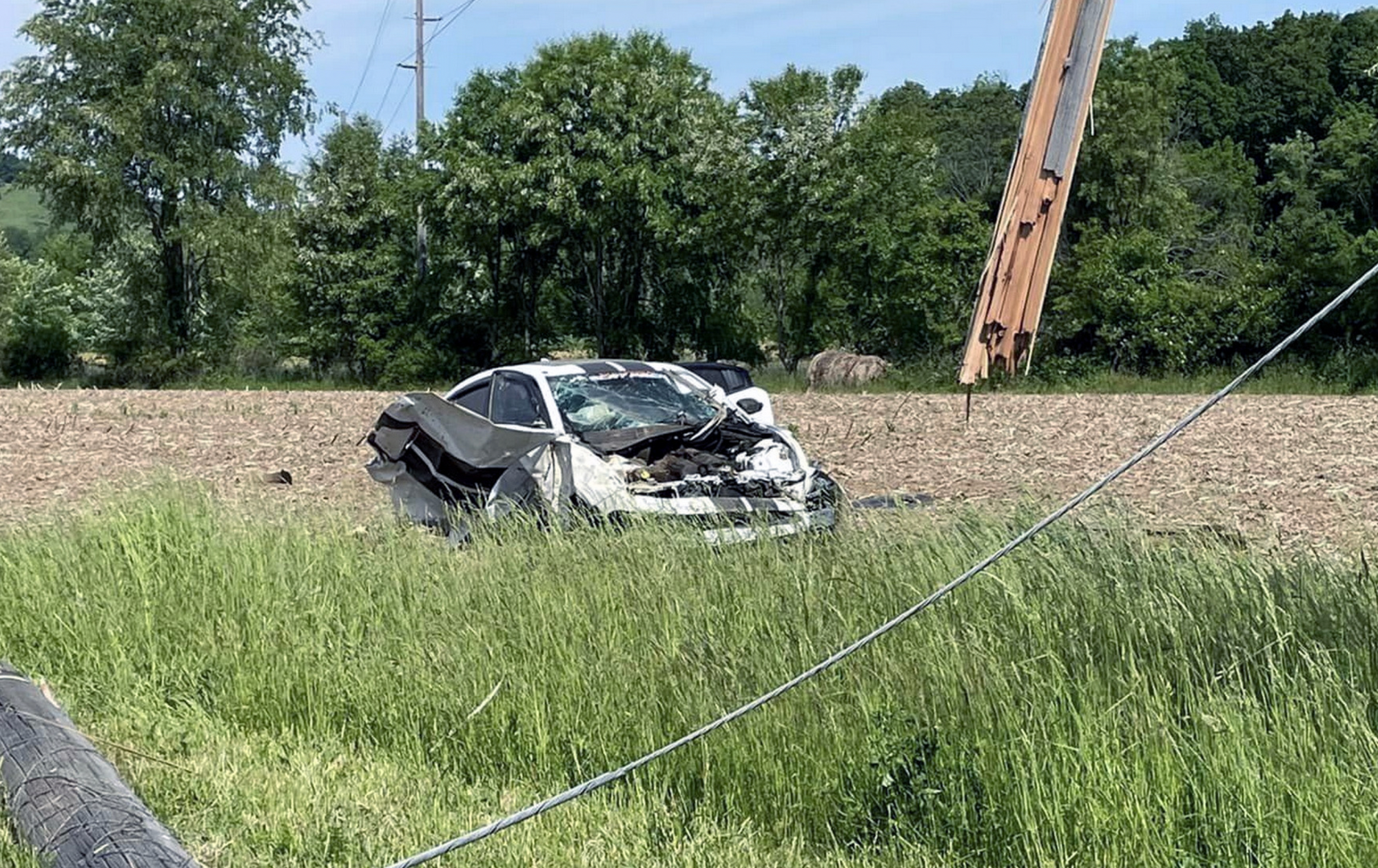 The aftermath of the crash saw the total destruction of the car, but the driver, identified as Lamine Mohamed Conde, a 28-year-old from Columbus, survived. Conde was rushed to Mercy Medical Center in Canton for treatment and has since been released. He is currently detained at the Tuscarawas County Jail, awaiting formal charges that could potentially include felony auto theft and evading arrest.
Initially, sheriff's deputies were informed that a second suspect had escaped from the accident site. However, upon further investigation, authorities now dispute this claim, concluding it unlikely that another individual fled the scene on foot.