Don't miss out on this Porsche.
---
Buckle up, Porsche enthusiasts! Your dream of owning the rare and ravishing Porsche 718 Cayman GT4 might just be a few clicks away! Dive deep into our most enticing sweepstakes yet, as we offer you a chance to seize the elegance, power, and unmatched thrill of driving home a Shark Blue GT4.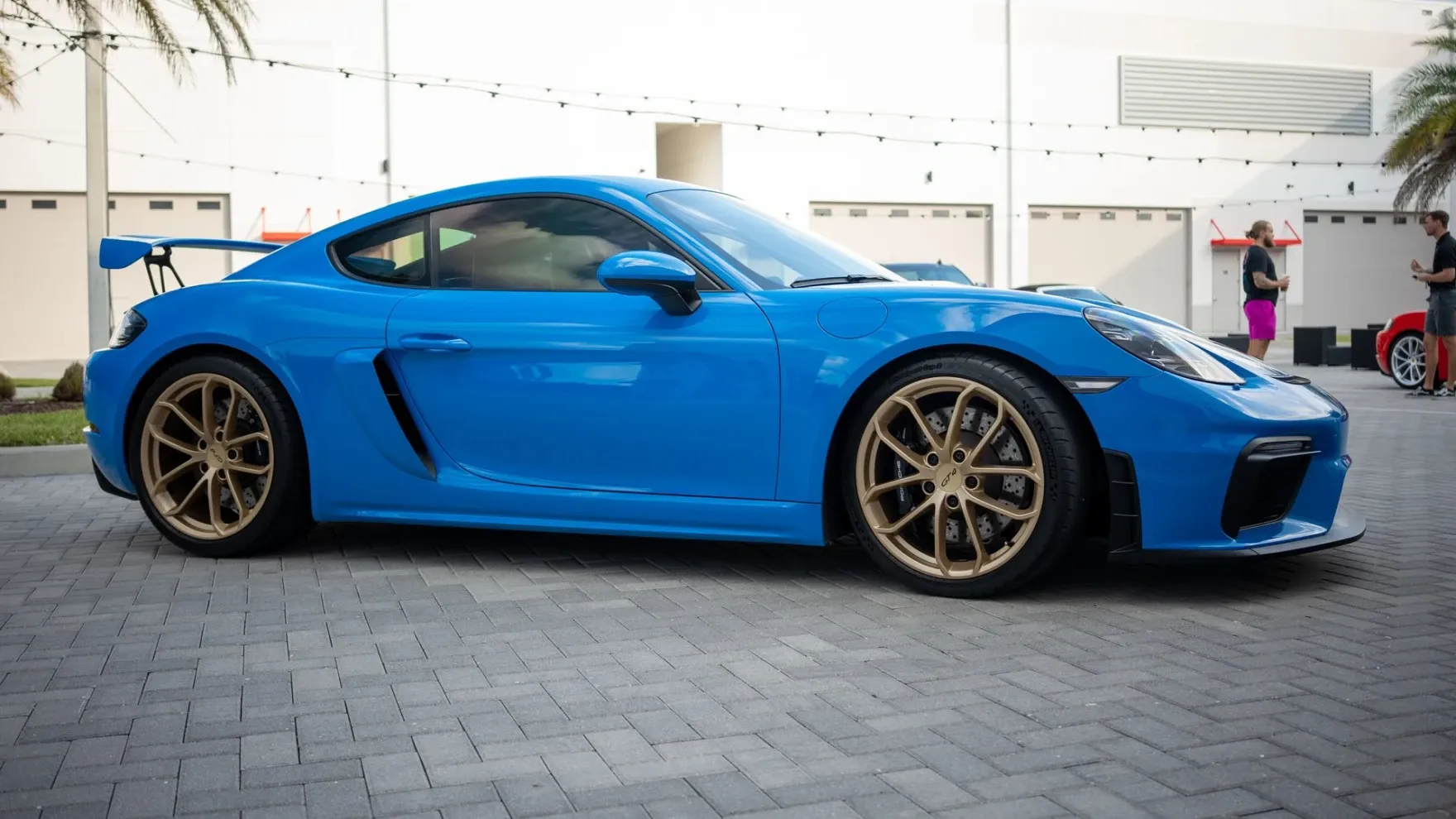 What's under the hood, you ask? A roaring 4.0L Flat 6 engine that unleashes a staggering 414 horsepower. This mechanical marvel, when paired with the 7-speed PDK automatic transmission, propels this beauty from a standstill to 60 mph in an electrifying 4.2 seconds. While it promises unmatched prowess on the racetrack, its design and comfort make it an unparalleled daily drive.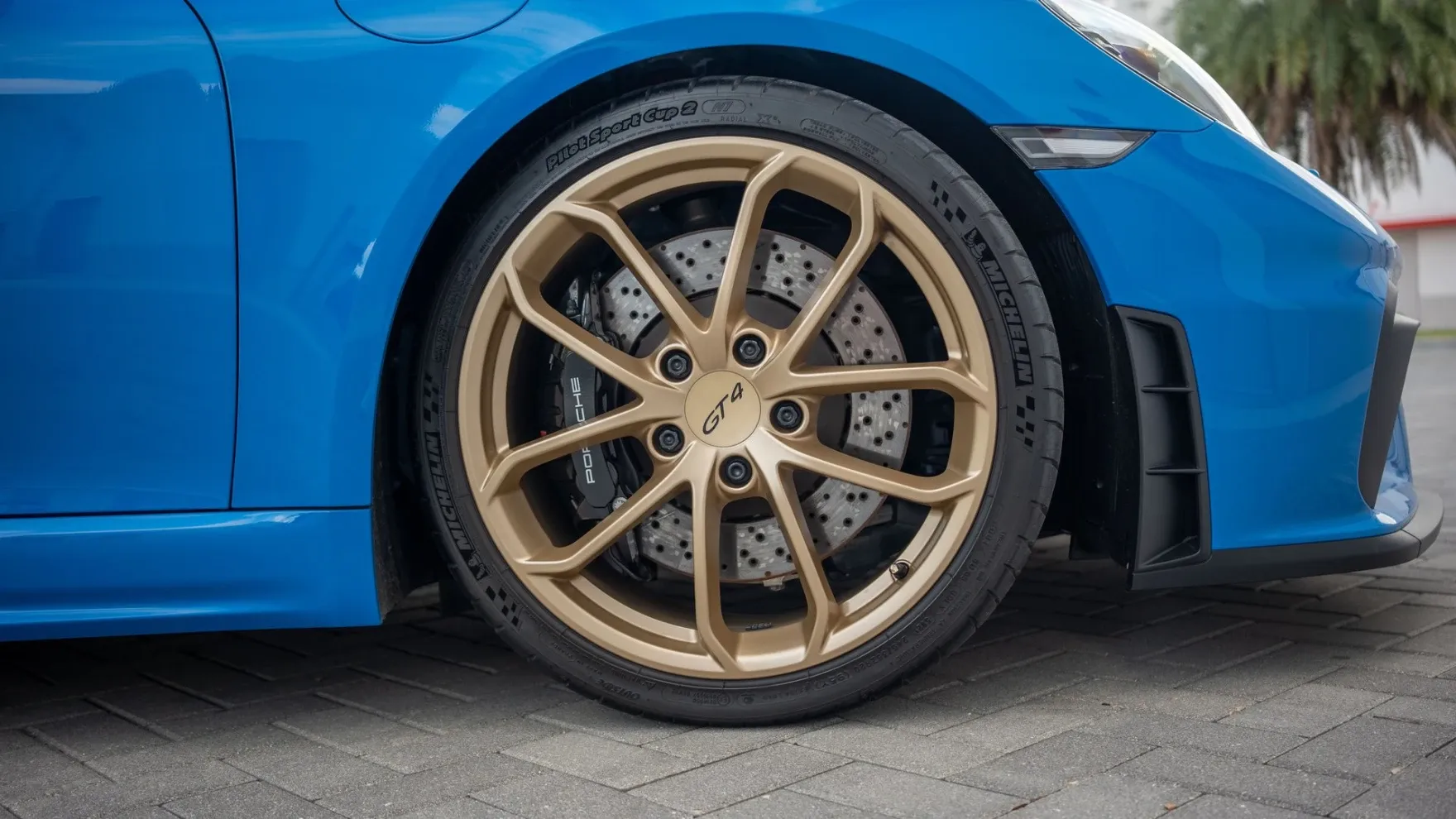 The GT4's elegance isn't just skin-deep. Its Shark Blue exterior conceals nearly $30,000 in factory options. And, to ensure it always gleams with an undying sparkle, it boasts over $5,000 in ceramic coating. Add to that a full paint protection film, safeguarding its aesthetics from the daily wear and tear, and you've got a car that's as protective as it's stunning.
Some noteworthy features of this gem include:
4.0 Liter Naturally Aspirated Boxer 6: A heartbeat that promises performance.
7 Speed Porsche Doppelkupplung (PDK): Smooth, swift, and sure-footed gear transitions.
Leather/Race-Tex Interior in Black with Yellow Stitching: Where luxury meets sporty aesthetics.
LED Headlights with PDLS+: Illuminate the road ahead with style and clarity.
Light Design Package: Because every detail matters in perfection.
Full PPF: Ensuring protection for the Nose, Hood, Bumper, Fenders, A Pillar, and Rockers.
Quantum Pro Stage 3 Ceramic with a 10 Year Warranty: A lustrous shield for a decade.
A Brand-New Porsche Car Cover: A snug blanket for your prized possession.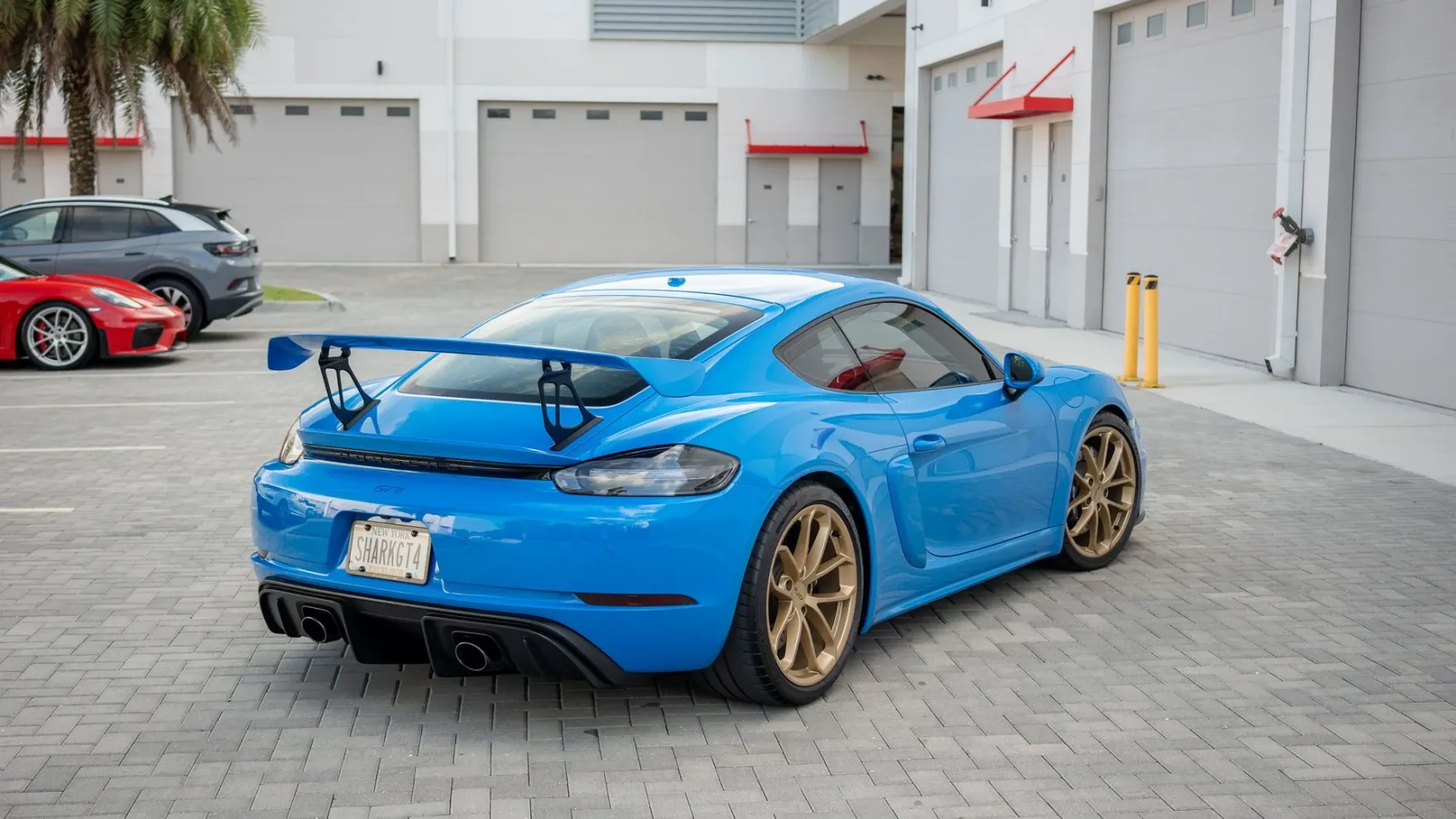 In our history of sweepstakes, this 2022 Porsche 718 Cayman GT4 stands out as the most opulent and exciting prize. So, don't just dream, enter today! Because dreams, especially ones with Shark Blue hues, do come true!