Nostalgic racers.
---
For automotive aficionados and history buffs alike, the 1960s are often remembered as a golden era of American muscle cars, pushing the boundaries of speed and design. A testament to this age of adrenaline and style is Chevrolet's Corvette - a symbol of racetrack prowess and timeless allure. And now, for those looking to own a tangible piece of this storied past, 'Bring A Trailer' offers a rare opportunity. Two Corvette racers from the tumultuous '60s have emerged on the auction platform, ready to be claimed by the next custodian of their legacy.
427-Powered 1969 Chevrolet Corvette Coupe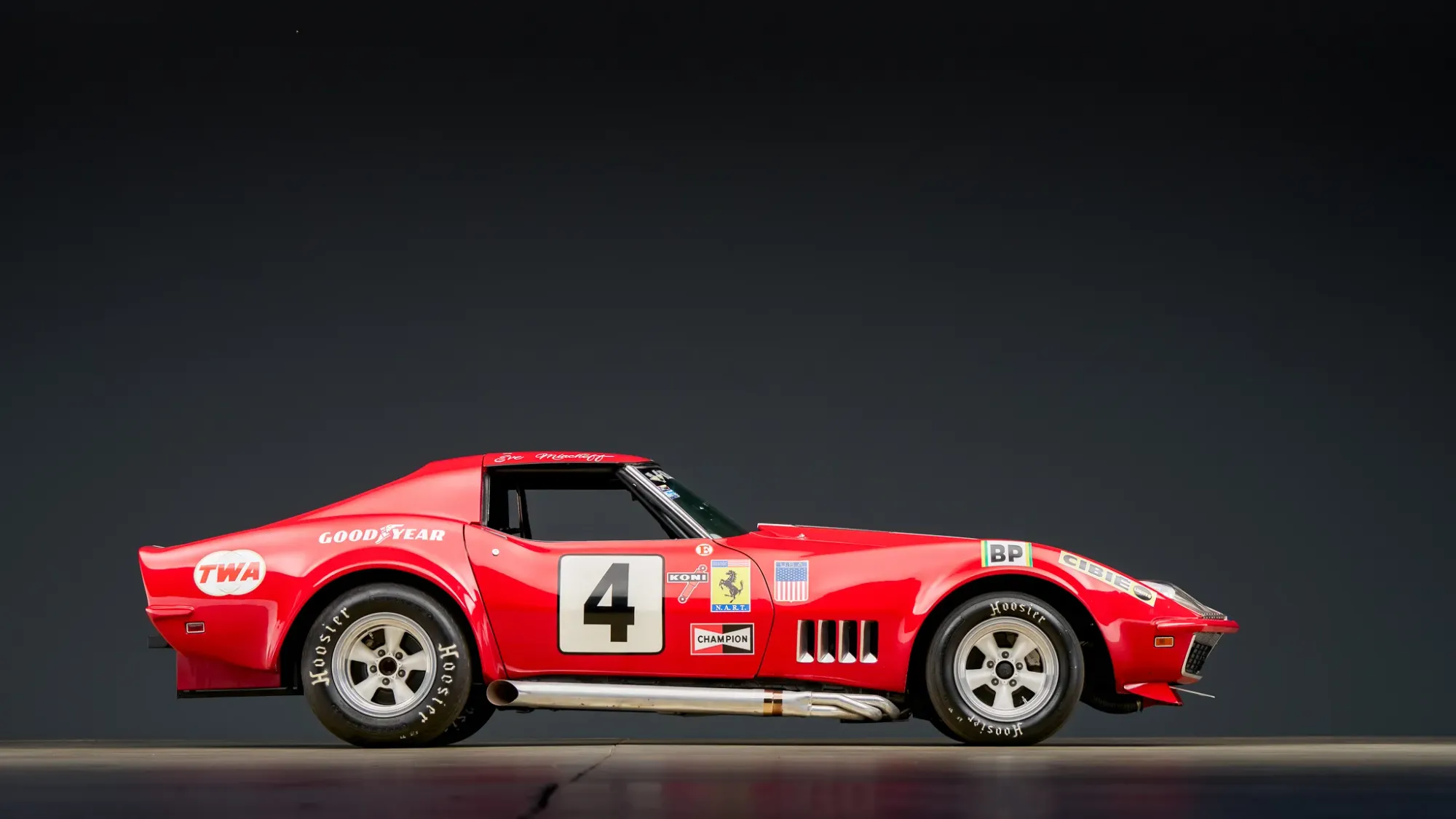 Embodying the very spirit of classic American racing, this 1969 Chevrolet Corvette coupe isn't just any vintage car; it's a roaring beast ready to take on the racetrack. Having undergone a transformation for racing over two decades ago, its brilliant red facade, paired with the NART-style livery, captures immediate attention. But it's the car's heart, a modified 427ci V8 engine, that really tells its story. Equipped with an array of top-tier features, from Torq Thrust-style 15" wheels and a side-exit exhaust system to a Hurst shifter and Kirkey Racing seat, every detail ensures optimal racing performance. Since its acquisition by the current Oregon owner in 2016, the car has received a comprehensive mechanical overhaul and subsequent inspections. For enthusiasts looking beyond just the race car, this package also boasts racing logbooks, an enclosed 30' dual-axle trailer, and even a gasoline-powered Club Car golf cart. It's a racer's dream package, combining the vintage allure of the '60s with the sheer power and features that modern racing demands. See it here.
1965 Chevrolet Corvette Convertible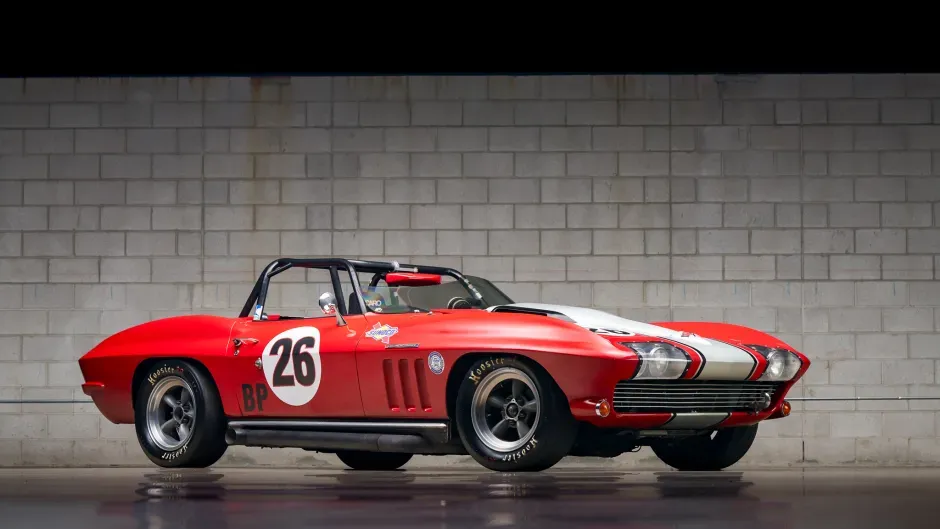 For racing aficionados and vintage car enthusiasts alike, the 1965 Chevrolet Corvette convertible stands out as a symbol of racing prowess. Boasting a history of participation in events from SCCA regional road racing to the iconic 24 Hours of Daytona in '67 and '68, this car embodies the racing spirit of yesteryears. Having undergone a meticulous refurbishment under its current ownership since 2007, it has graced SVRA racing events and is set to leave its mark at the 2023 Rolex Monterey Motorsports Reunion. Cloaked in a vibrant red with striking white and black stripes, it's more than just looks that captivate. Under the hood, the car houses a 350ci V8 engine complete with a Rochester mechanical fuel-injection unit - a feature found in only 771 models that year. With top-of-the-line features like a Richmond T10 manual transmission, 15″ Torq Thrust alloy wheels, and a Recaro driver's seat, this Corvette is a seamless fusion of vintage charm and modern-day racing technology. As it stands ready for its next racing chapter in Arizona, this C2 Corvette not only carries with it an illustrious racing history but also the promise of many more accolades to come. See it here.
Avant-Garde is well-known as an award-winning, top seller (@911r ) on Bring a Trailer. We provide turnkey auction management for our clients. Avant-Garde presents cars in an unparalleled fashion, with a comprehensive history, descriptions, photos, and video for each vehicle. We want to put buyers in the virtual driver's seat so they can experience a vehicle as if they were present, giving them confidence in their purchase.