Everything about this Porsche is impressive!
---
Despite being considered one of the greatest supercars of all time, 2015 marked the end of production for the Porsche 918 Spyder. According to official Porsche performance figures the car was only slightly faster than the McLaren P1 but independent test results suggest that Porsche was being conservative with its ratings. However, the appeal of the Spyder is more than power figures.
Currently for sale through RM Sotheby's, you can see this Porsche 918 Spyder here.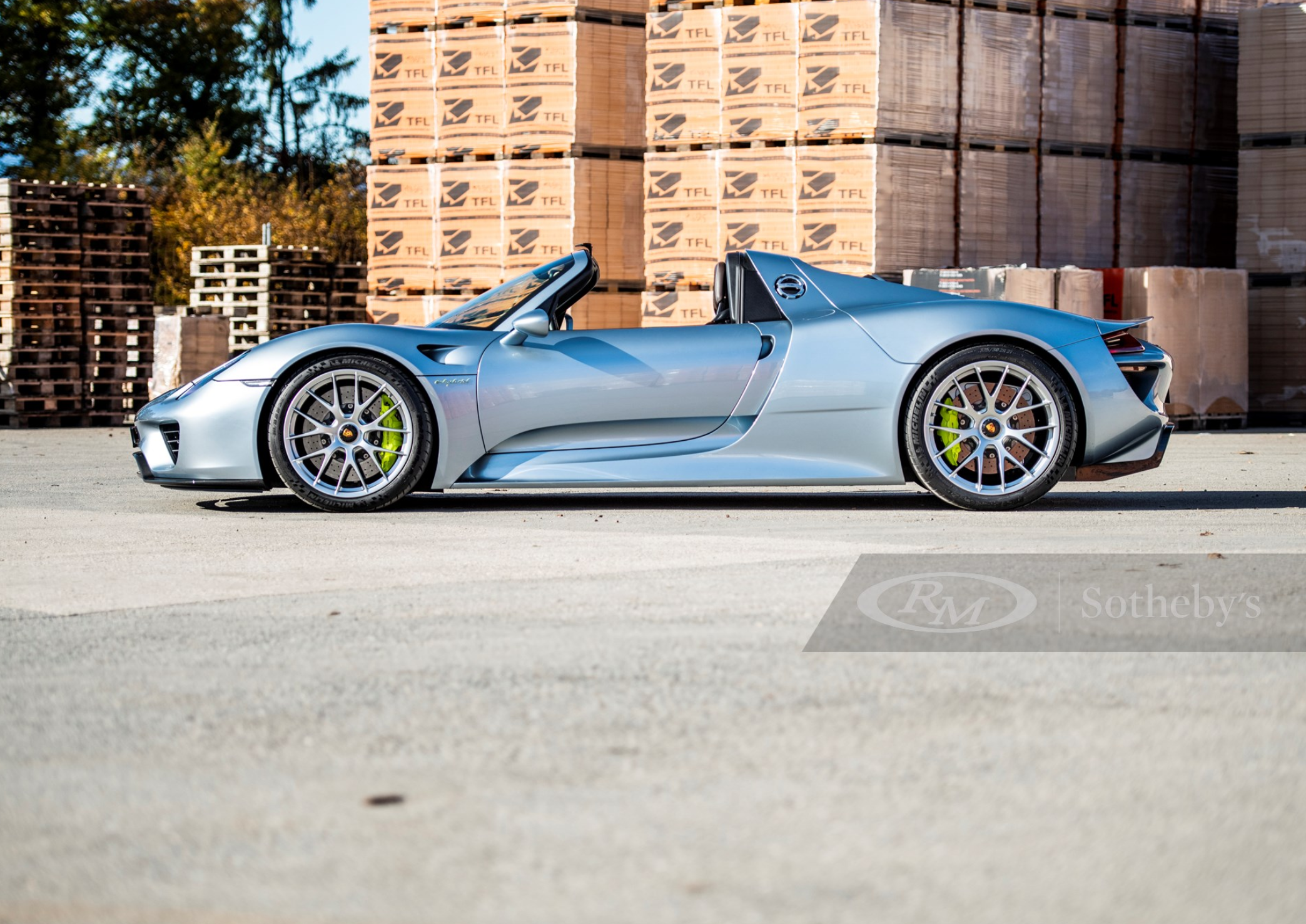 In fact, it has more to do with how it makes its power rather than how much it has. While most exotics and supercars rely heavily on forced induction to boost the power on their small displacement engines, the 918 Spyder gets all of its 600-horsepower with good old fashioned naturally-aspirated displacement. Two electric motors are also added to the mix, giving this car an additional 284-horsepower for a grand total of over 880-horsepower. This power also comes at less of a cost, monetarily and environmentally, because of how fuel efficient it is. It can go further on electric power, burning less fuel therefore creating less emissions and it doesn't sacrifice anything.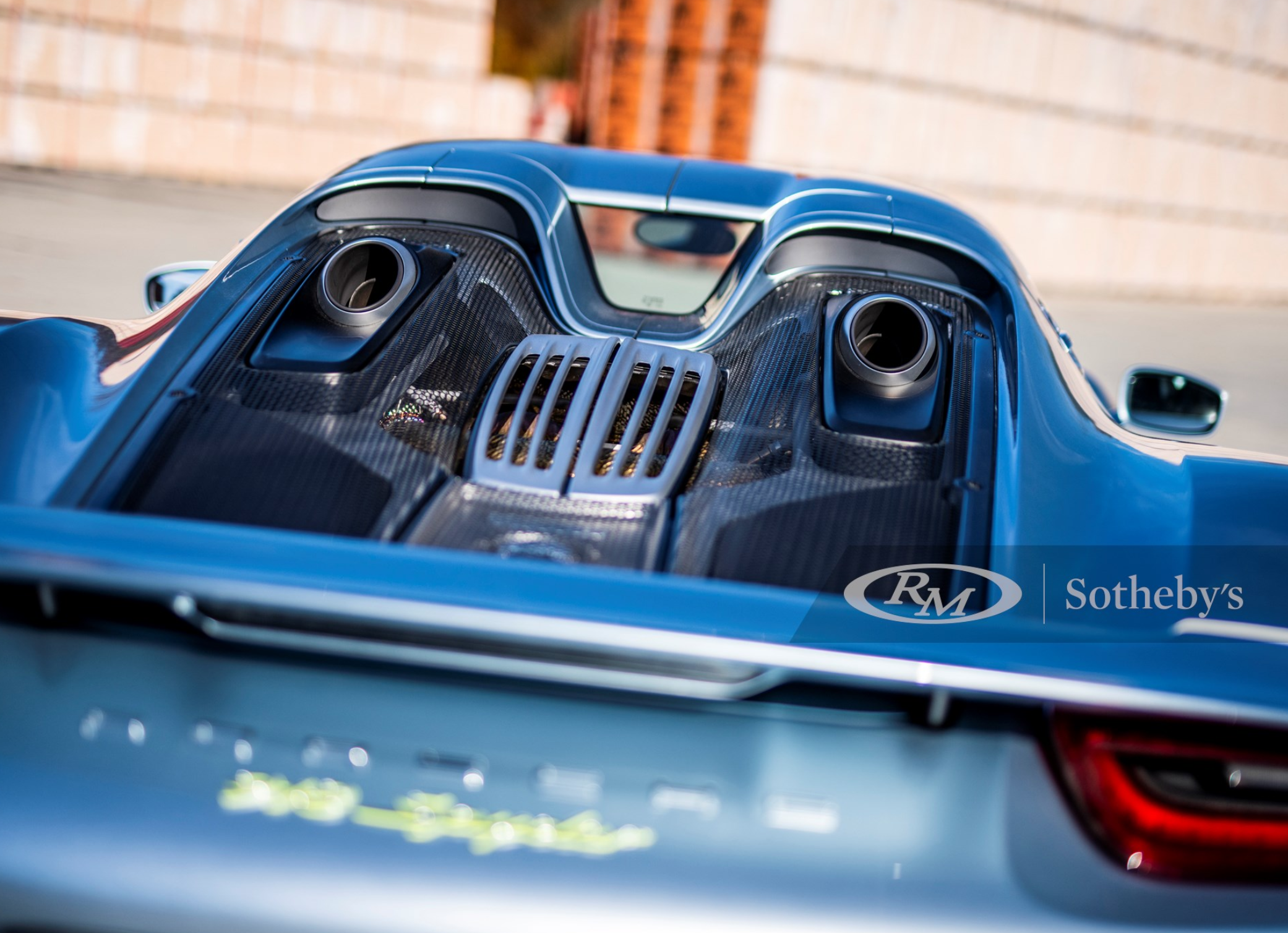 If you missed your chance at getting behind the wheel of one of these groundbreaking Porsches, you now get a second chance at it courtesy of RM Sotheby's. This Liquid Chrome Blue Metallic 2015 Porsche 918 Spyder is about as close as it gets to new. It only has 5,500-km on the clock and all of them were put there by its only owner. The interior is a beautiful Mocha Brown accented in silver. Porsche only made three cars like this making this particular car highly desirable and collectible. This is a great opportunity for the Porsche enthusiasts to add a 918 Spyder to the collection but if you live outside of Switzerland you will need to arrange for the car to be imported.