This sports car can go head to head with pretty much anything from its era and probably come out on top.
---
In 1992, Porsche only built around 309 examples of their 964 Turbo for the American automotive market. This made the cars very rare and hard to find even when they were brand new which is something you don't really see often. For decades, crazed Porsche fanatics have been searching in hopes of getting their hands on one with most finding little success. However, this particular car is one of those 309 produced which is what makes it such a great candidate for any enthusiast looking to get behind the wheel of something truly special. So, outside of its rarity, what exactly made this car so special that it was made in such exclusive numbers?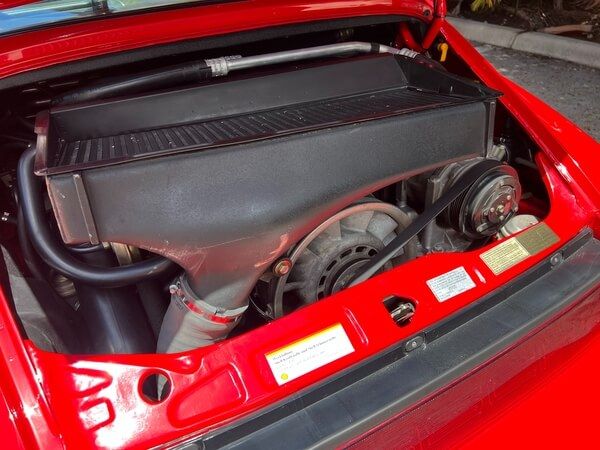 First of all, there is the incredible engine which is assisted by one of Porshce's best forced induction systems. The initial production of power comes from the car's 3.3-liter flat-six engine which would already be enough to call it a quick little sports car. However, when you add the turbocharging system to the mix, you get about 320 horsepower and 332 ft/lbs of torque. These figures make sure that you'll always have fun whether it's at high speed or launching at the drag strip. All of that power is then transferred through a manual transmission which allows the driver to control the car far better than an automatic example. Truly this is one fast classic Porsche with a lot to offer anyone who appreciates performance and speed.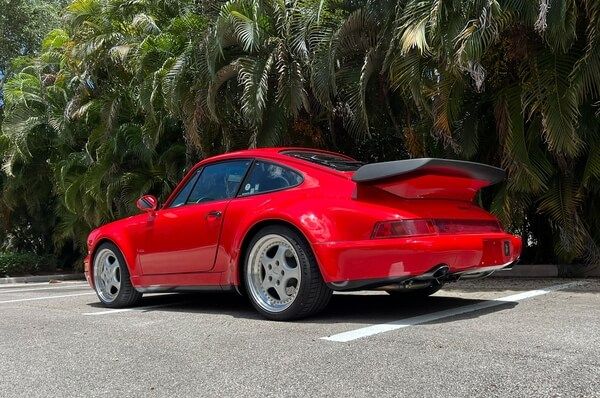 On top of all that, you can also note that the car has a set of brakes made to handle even more power. These endurance type stoppers were built to make sure you can feel safe in the car and not have to worry about brake fade while driving fast as log as you take care of them. With four-piston fixed calipers, made from aluminum, and attached to a set of cross-drilled rotors, this car shouldn't have any trouble in tight corners. All of this adds up to one incredible performance vehicle which combines the best of '90s German engineering to provide the driver with a ton of fun. If that sounds appealing to you, then you should consider the wonderful Porsche 964 for your next automotive purchase.
When buying or selling a world class enthusiast vehicle, having access to the right audience is critical. PCARMARKET has attracted a global community of collectors, race car drivers, and enthusiasts who share a common passion. As a result, PCARMARKET has become one of the fastest growing automotive auction marketplaces in the world. In addition to buying and selling cars, parts, and memorabilia, members gain access to current market data as well as entertaining and informative original streaming content.