Covered in Pacific Color Stream paint, you're going to leave an impression when you fly by other drivers!
---
On the list of the world's most famous cars, you would be hard-pressed not to include at least one McLaren. They've made a name for themselves for being some of the most high-powered ridiculous supercars on the market. With Infamous models such as the McLaren F1, they've gained a reputation for their adventures into racing. Of course, that trend has not slowed, and still, Mclaren continues to produce some of the world's most incredible hypercars and supercars in both style and performance. Because of this, the Mclaren engineers are constantly pushed to create the next best thing. This policy has given us some of the most beautiful supercars on the planet, one of which we'll be discussing today, like the McLaren Elva.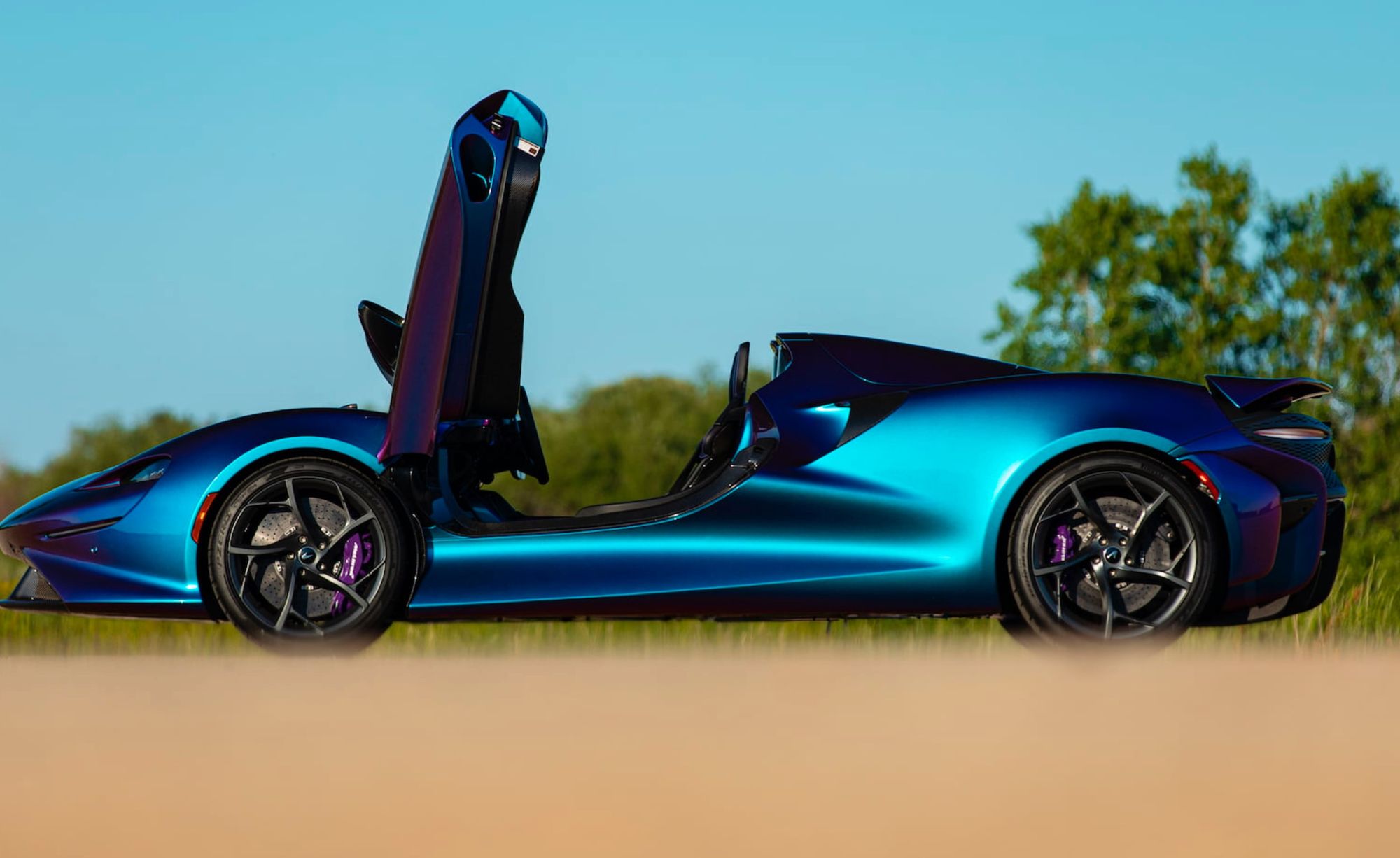 This Elva is one of only 149 units made, and it is the ultimate in supercar halo cars. It is built with a carbon fiber body, with active air management system, and carbon fiber dihedral doors. The monster twin-turbo 4.0-liter V8 churns out 804-horsepower, and is backed by an automatic transmission. It exhales through a quad exhaust system, and rides on a double wishbone adaptive damper suspension.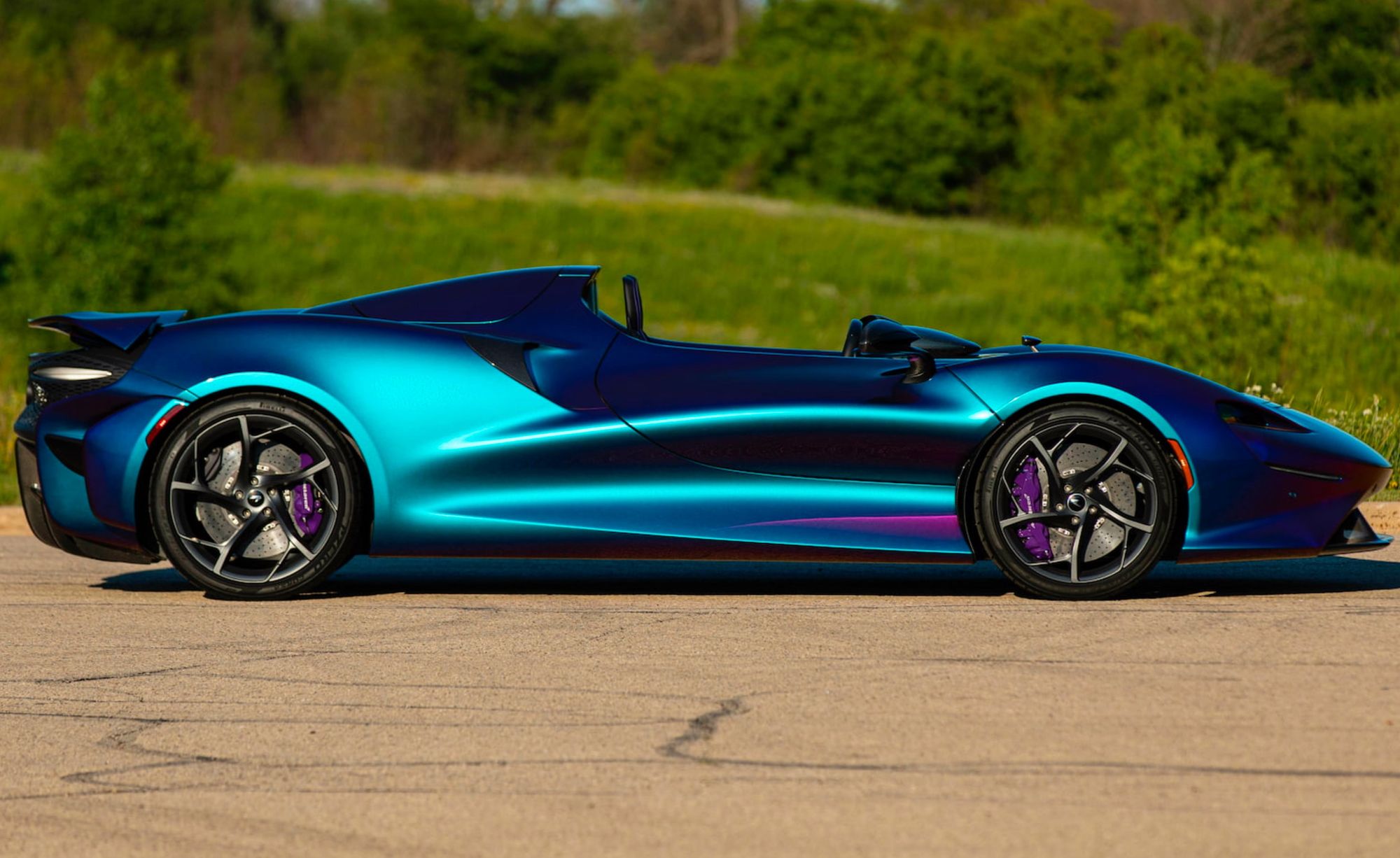 It features ultrafabric materials and carbon fiber seats. Since it's a roadster, it features a rollover protection steering, and gets stopping power from Sintered carbon ceramic ABS brakes. Additionally, it's loaded with features like launch control, traction control and electronic stability control. See more pictures and info here.