Rolling up in this might even make the Queen of England jealous.
---
For many reasons, the 1970s were a time best defined as flamboyant and eccentric to the maximum level. At times it had a lot to do with the economy, while at others, the richest of the rich just wanted to show off and flaunt their wealth. However, it could also be said that there is no better car for that sort of thing than a German automobile. This is due to the incredible dedication to luxury, performance, and design displayed by brands like Mercedes. For decades, the Benz company has been the top of the line in German automotive design, which is an excellent example.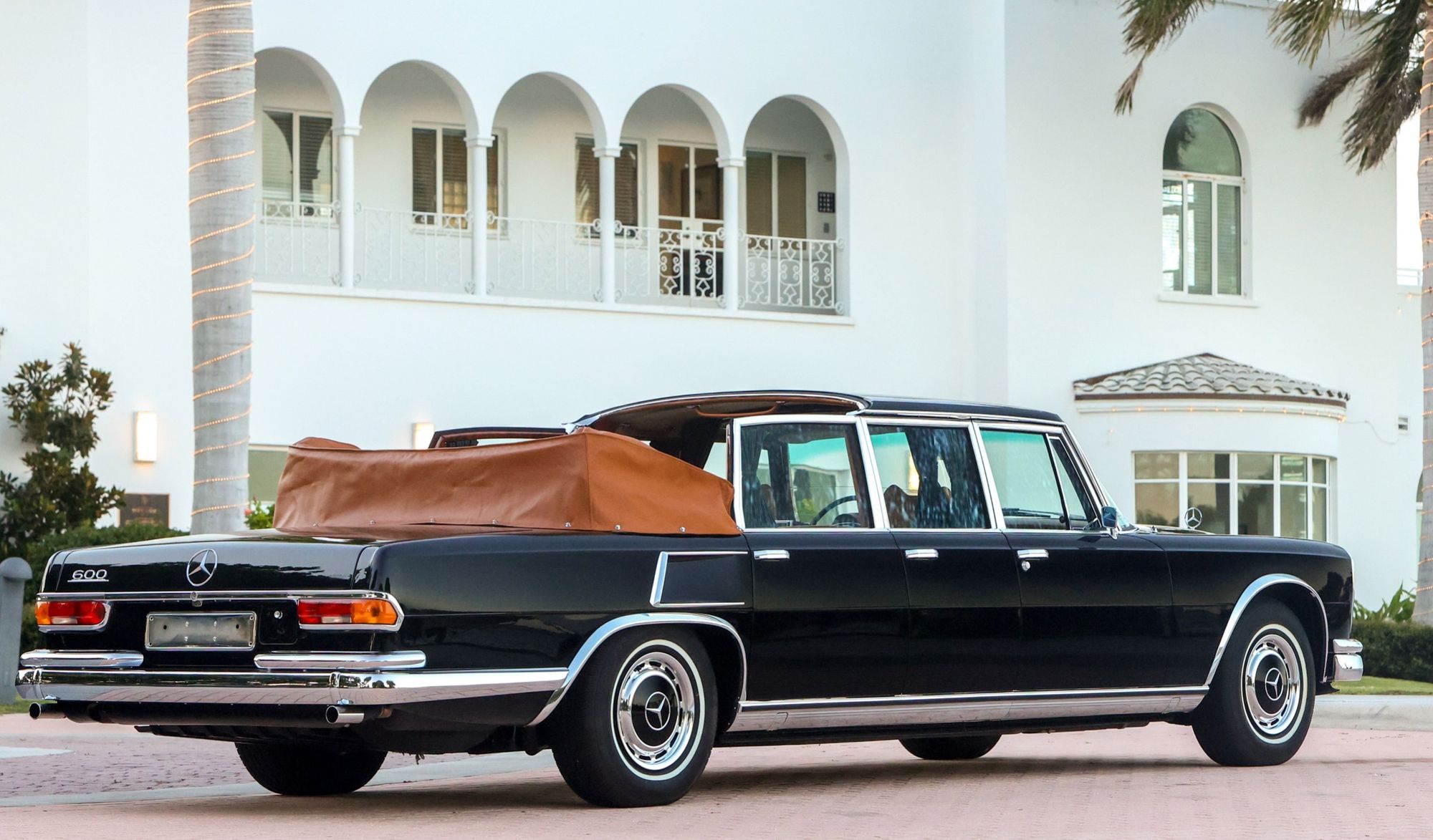 At first glance, the vehicle may appear like a generic limousine, but with closer inspection, you'll see precisely why so many people love this car. The body is shaped so that light wraps around it like a freshly risen submarine; inside, the vehicle is even more luxurious, and the performance is respectable for such a large vehicle. Of course, when I say the insides of this vehicle are good-looking, you know that it's some truly wonderful stuff. Everything from the seats to the door panels is covered in a thick brown MB Cognac leather which contrasts against the vehicle's black exterior, ideally creating a low-key attitude for the more subtle drivers and passengers.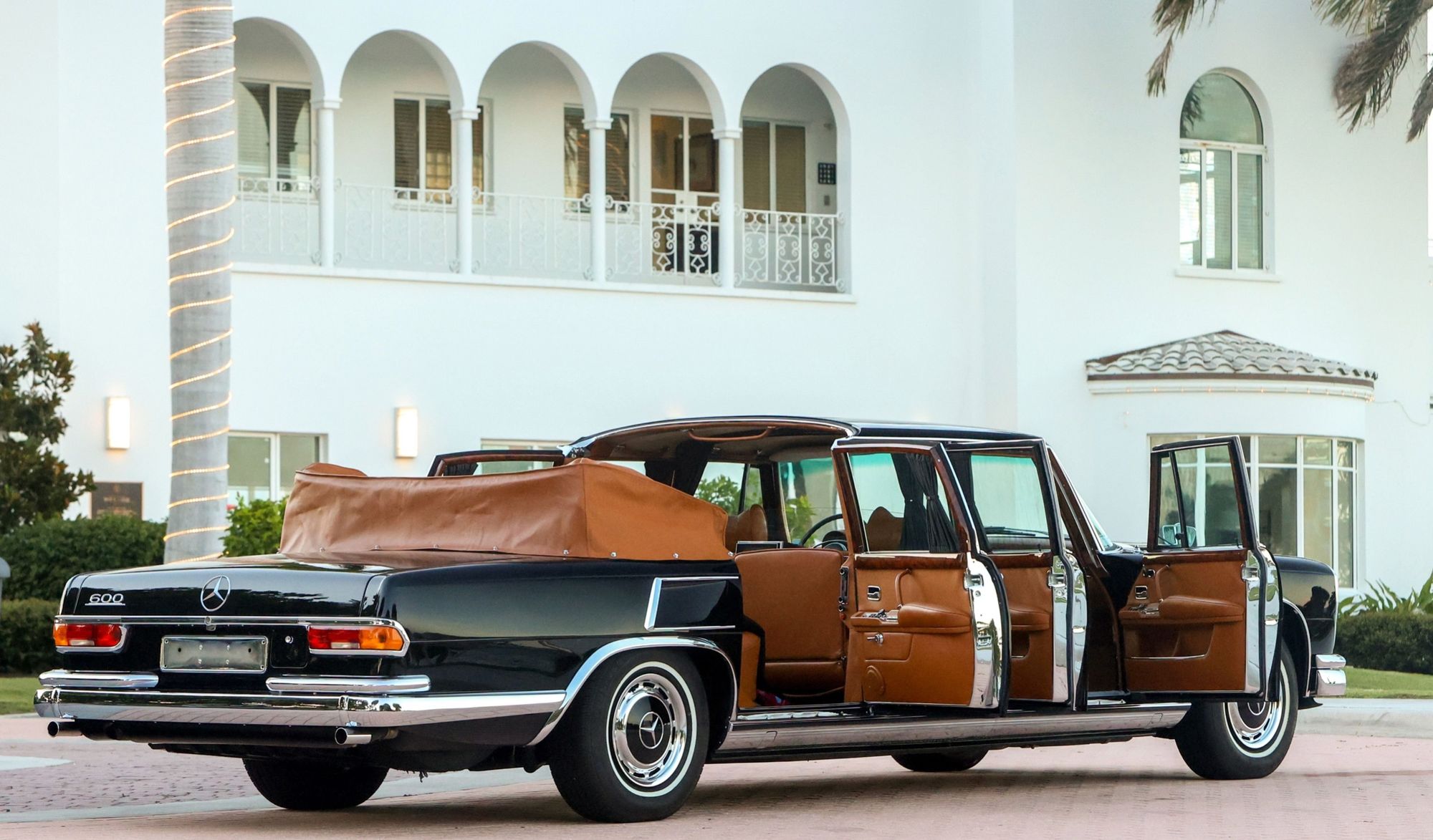 However, when subtlety is no longer an option, you can let the top down and party all night long as pedestrians everywhere look on and join the fun. As far as comfort goes, you can't beat this car as it's got all of the commodities you might not expect from a classic vehicle. Some of these options include a TV system, great sound and radio, and a complete restoration covering nearly every part of the car to ensure driving excellence. You might want to consider this vehicle for your collection for any high-rollers out there. Still, it would be even more valuable in the hands of a private company specializing in the shower business. Either way, it's easy to see how you might fall in love with this car, and all we can say is, give it a chance, and it will not disappoint.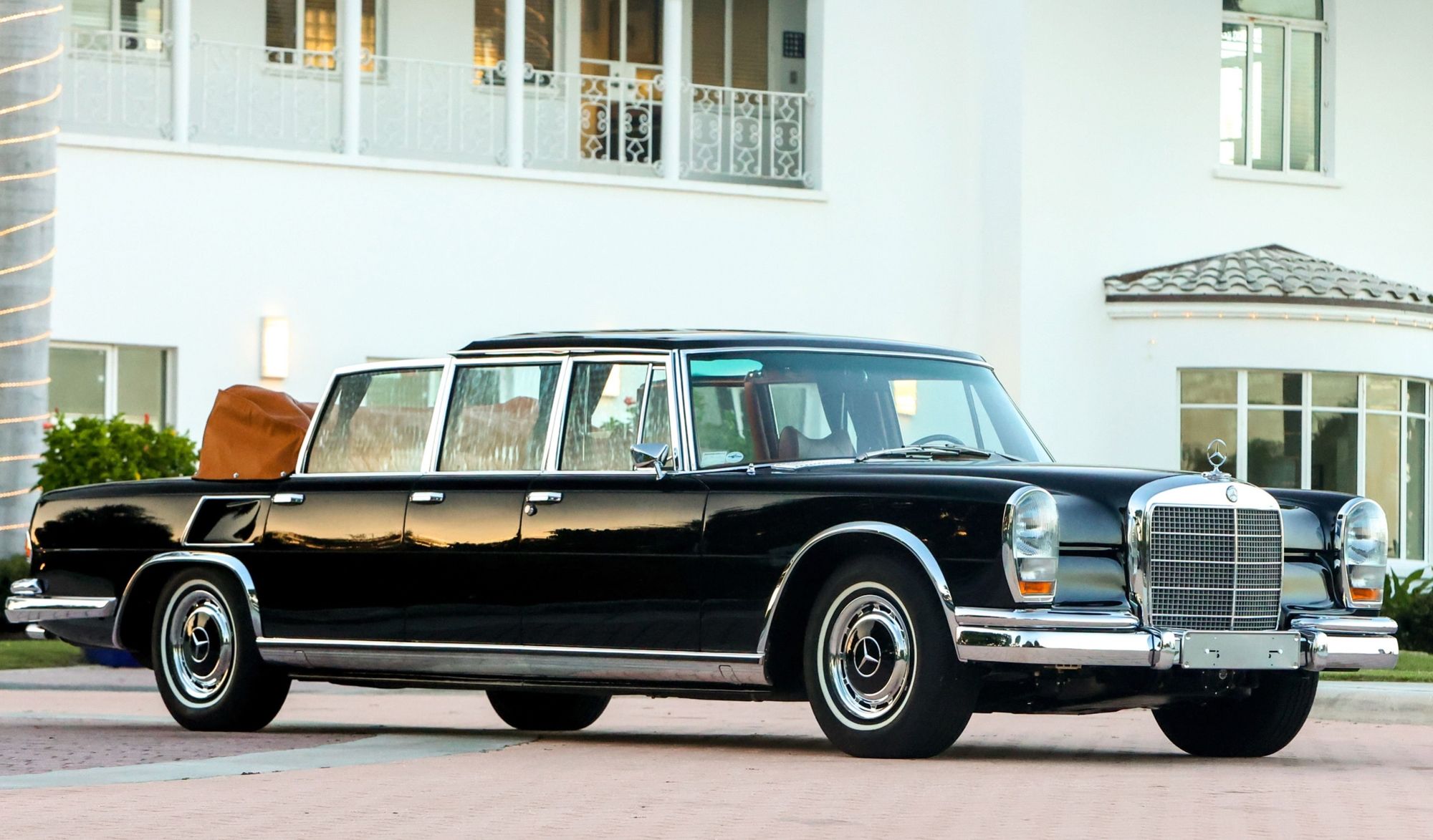 Broad Arrow Group, Inc. ("Broad Arrow Group") and its subsidiaries, Broad Arrow Auctions, Broad Arrow Capital and Collectors Garage represent the collective vision of its founders, team members, and partners — to be the best advisor, marketplace, and financier for car collectors, with integrity, trust, and innovation. Broad Arrow Group is a holding company founded to develop and operate a portfolio of businesses and brands that address the needs of various segments of the collector car market and to transform the collector car industry. Learn more at www.broadarrowgroup.com