This incredible car is all about performance, are you ready to take the wheel?
---
This insane Porsche 911 utilizes the best vintage design and style with the power and performance of modern-day sports car design. While previous models featured pretty weak 2.0-liter or 3.0-liter engines that only put out around 200 horsepower, this is quite different. Powering this fantastic car is a massively powerful 4.0-liter flat-six boxer engine which puts out a whopping 520 horsepower and 346 ft/lbs of torque. This rear engine powerful beast is a massive competitor on the drag strip as the 0-60 mph time is just 3 seconds flat. But, of course, the true home of this high-performance legend is the roar racing track, where this car makes tight turning and hard acceleration a wonderful experience.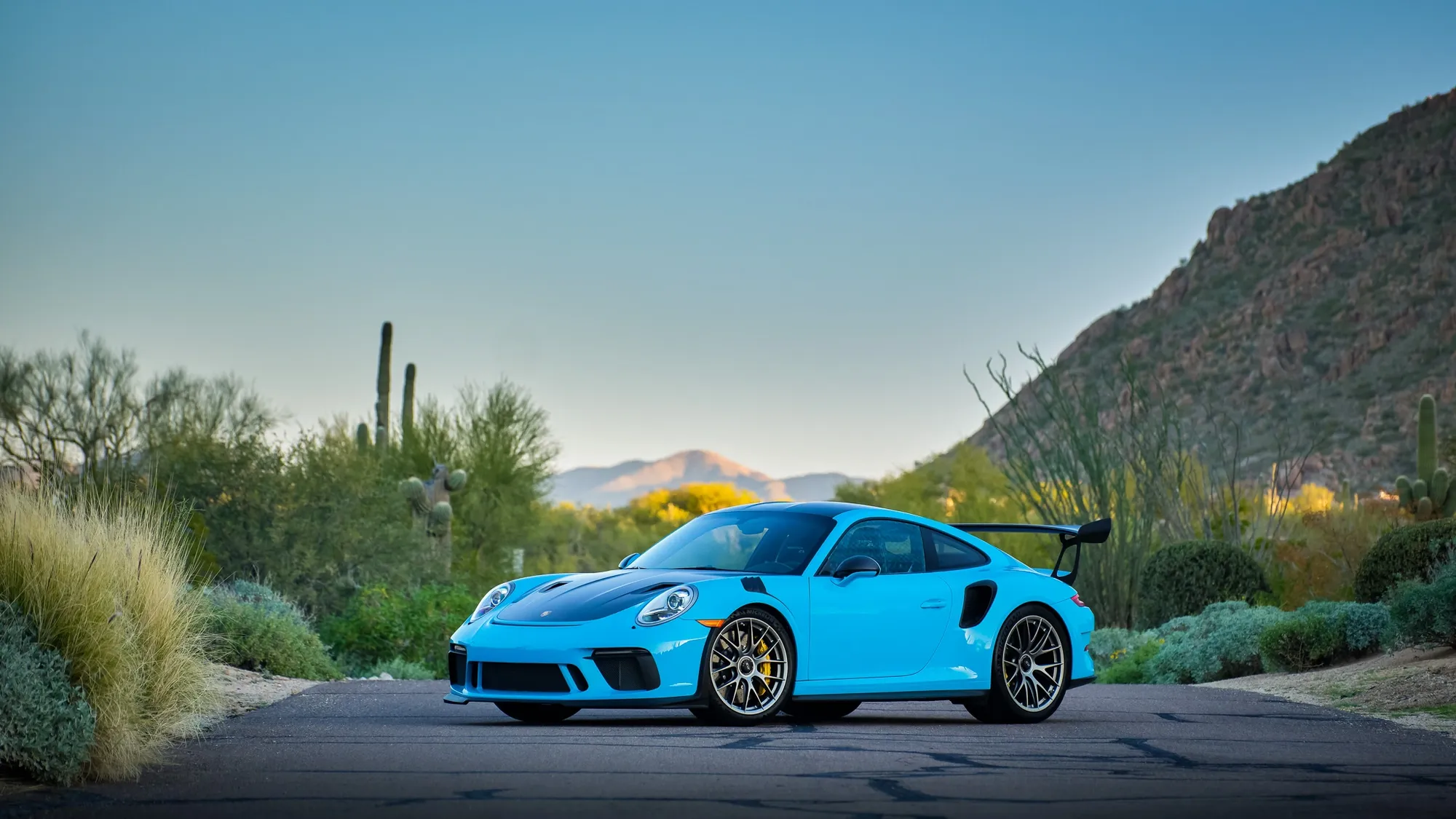 Controlling the car in tricky situations is a breeze because of the seven-speed PDK transaxle, the perfect powertrain combination for this car. Under the car is a set of center-lock magnesium wheels, which are incredibly lightweight and make holding pressure for extended periods no problem. This was a scarce $13,000 option making it a massive icon in the Porsche collecting world. Flying low to the ground in this sleek sports car is a blast as the vehicle is no ordinary 911; it is, in fact, a GT3 model. That means that you get an excellent aerodynamics package with all of those previously mentioned performance features.
At the track, the only thing you'll be known as is the blue blur as you speed past the competition at a top speed of 194 mph. High revving and loud noises are this car's specialty because of the incredibly well-adjusted exhaust system, which prides itself on producing a symphony of sound. The driving experience has always been the Porsche focus prevalent with the earlier 911 models. So it makes sense that this car was built to do just that with a comfortable set of racing-inspired bucket seats. This car is a great deal at any price as there are only a few like it in the world, so you had better hurry to get your hands on it.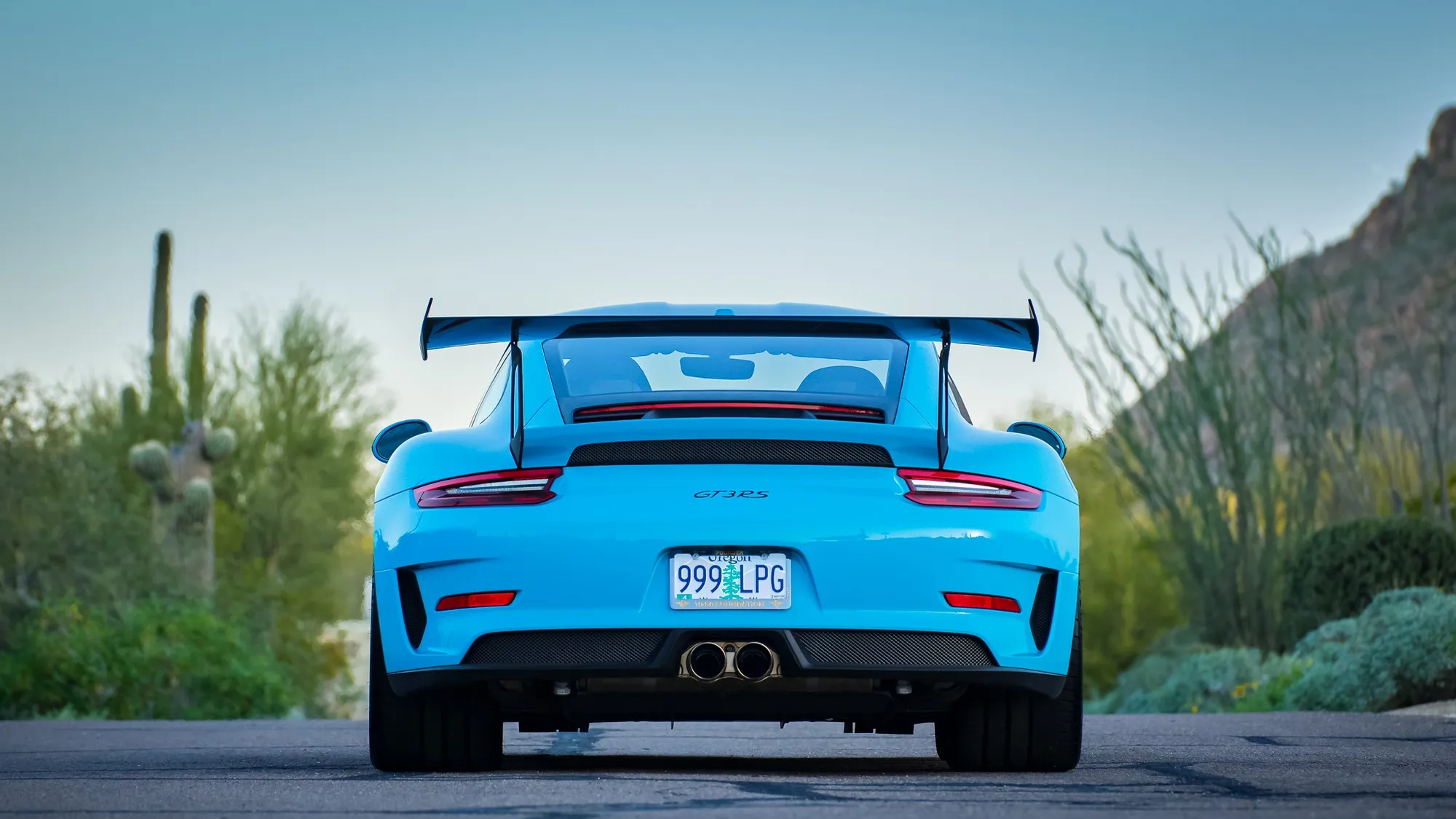 Avant-Garde is well-known as an award-winning, top seller (@911r) on Bring a Trailer. We provide turnkey auction management for our clients. Avant-Garde presents cars in an unparalleled fashion, with a comprehensive history, descriptions, photos, and video for each vehicle. We want to put buyers in the virtual driver's seat so they can experience a vehicle as if they were present, giving them confidence in their purchase.