This car takes tasteful Carbon design to the next level.
---
For decades, there hasn't really been a car more worthy of an intimidating glance than the Audi R8. You could argue that this is due to its presence in nearly every film featuring the elite and super-rich, but its connection with the wealthy is far from its greatest attribute. So why has this vehicle become so attractive to the eyes of high-bidding automotive enthusiasts everywhere? Much of that has to do with what's under the hood, with the V10 models being particularly desirable over their less powerful counterparts. This incredible powertrain has become the weapon of choice for any well-to-do supercar enthusiast with a need for speed.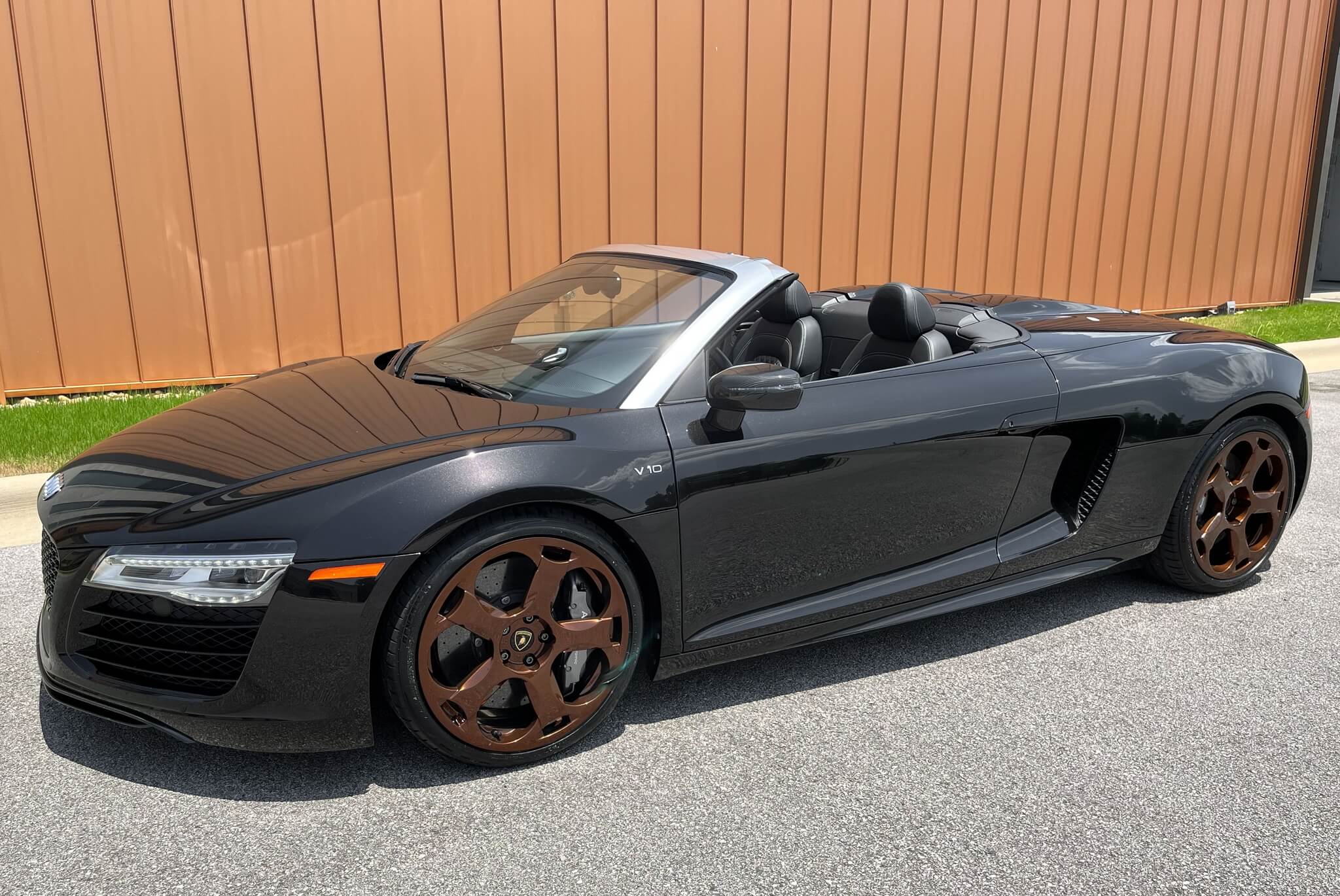 As you might have guessed, this vehicle is an example of one of those great cars whose very name is enough to get most people's ears perked. Sitting between the axles of this incredible Carbon Package Audi R8 is a massive V10 engine. This engine is known for its signature sound, added performance, and superior weight distribution. Like a bat out of hell, this powerhouse will have you screaming just as it does with a 0-60 mph time of just 3.9 seconds and a top speed of over 196 mph. This is a bountiful performance package, but "how do the interior and exterior hold up?" you may ask.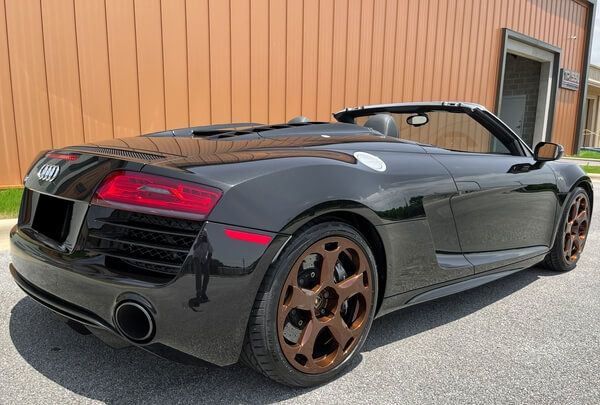 The answer to that question is apparent upon a quick inspection of the car's body and interior. First, you'll notice the smooth gray exterior package, which hints at the heavy use of carbon throughout the vehicle. This was done to reduce weight and show off the absolute luxury of this car and its driver. Contrasting that color is a set of flamboyant wheels which seem to be coated in bronze and sporting some Lamborghini emblems. Of course, the interior has also been kept in pristine shape, and almost any enthusiast will like the incredible design of the leather race-inspired performance seats. That'sThat's why you should consider this incredible 2015 Audi R8 V10 for your automotive collection.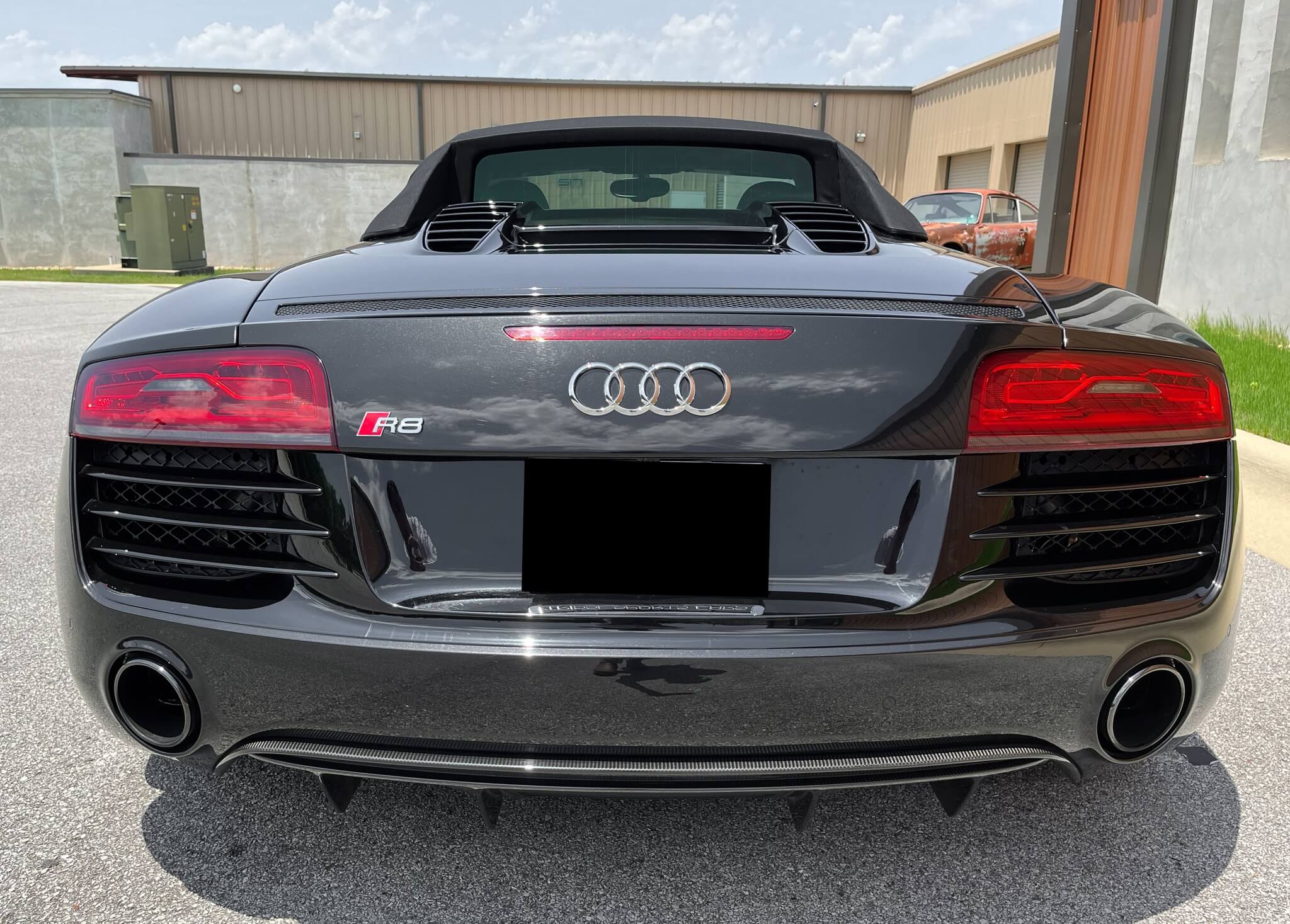 When buying or selling a world class enthusiast vehicle, having access to the right audience is critical. PCARMARKET has attracted a global community of collectors, race car drivers, and enthusiasts who share a common passion. As a result, PCARMARKET has become one of the fastest growing automotive auction marketplaces in the world. In addition to buying and selling cars, parts, and memorabilia, members gain access to current market data as well as entertaining and informative original streaming content.