This pony sure looks beautiful, but it was made to really be driven.
---
An historically-significant name for the Mustang faithful, Ford knew it couldn't slap the Boss 302 moniker onto just any muscle car and expect people to line up to purchase it. What's more, the 2013 model borrowed some styling cues from the storied 1970 Mustang Boss 302, such as the hockey stick stripes. But this isn't a car you buy just for the aesthetics, because there's so much more to it.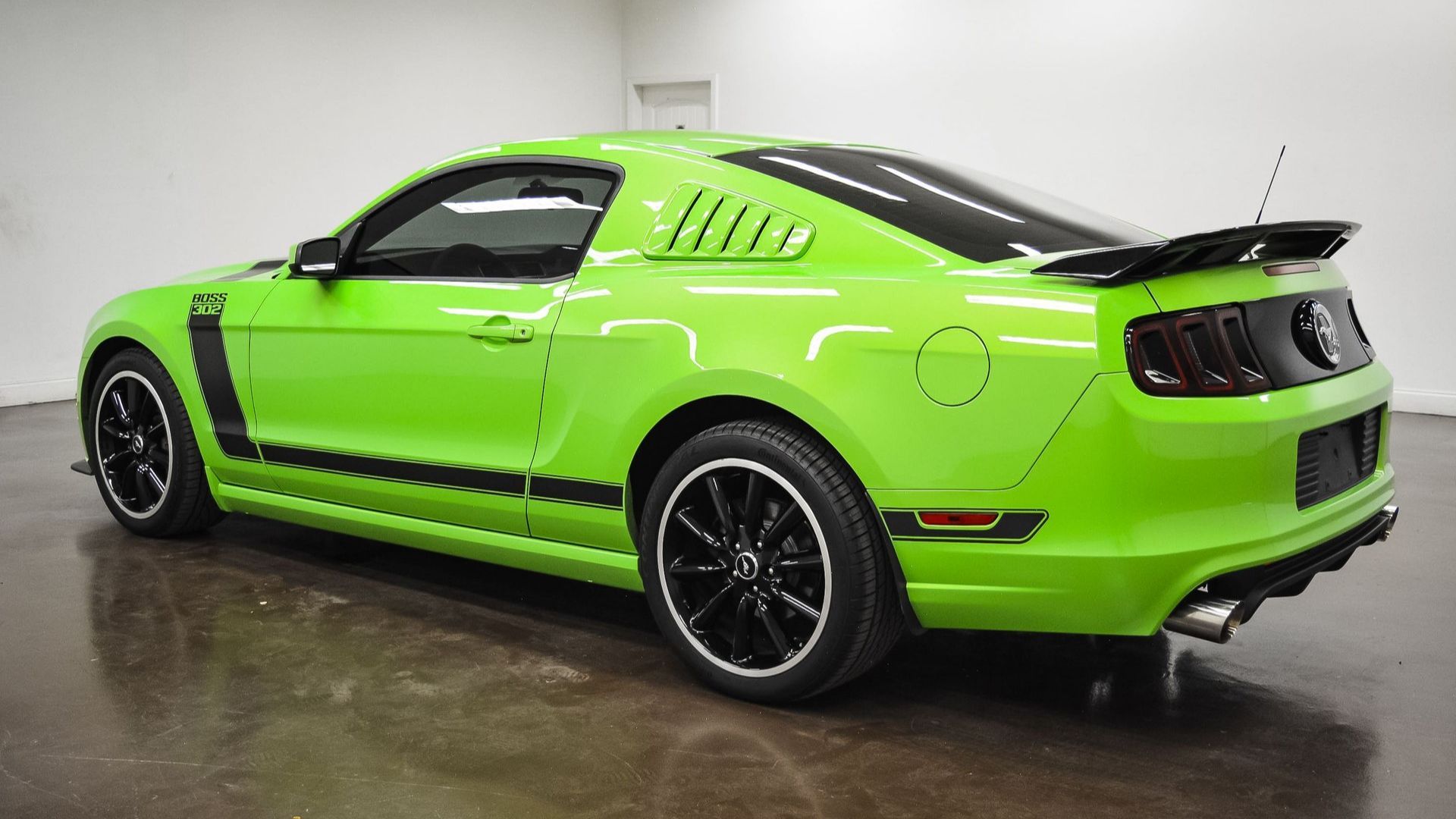 However, the aesthetics on this Ford are quite enthralling. Gotta Have It Green pairs with black graphics and trim, including black 10-spoke factory wheels, making a strong statement. This car comes with a rear spoiler, subtle front splitter, rear diffuser, and a front tow hook for a hint at its track-going aspirations. Add to that sequential taillights and rear window louvres for a little bit of nostalgic fun.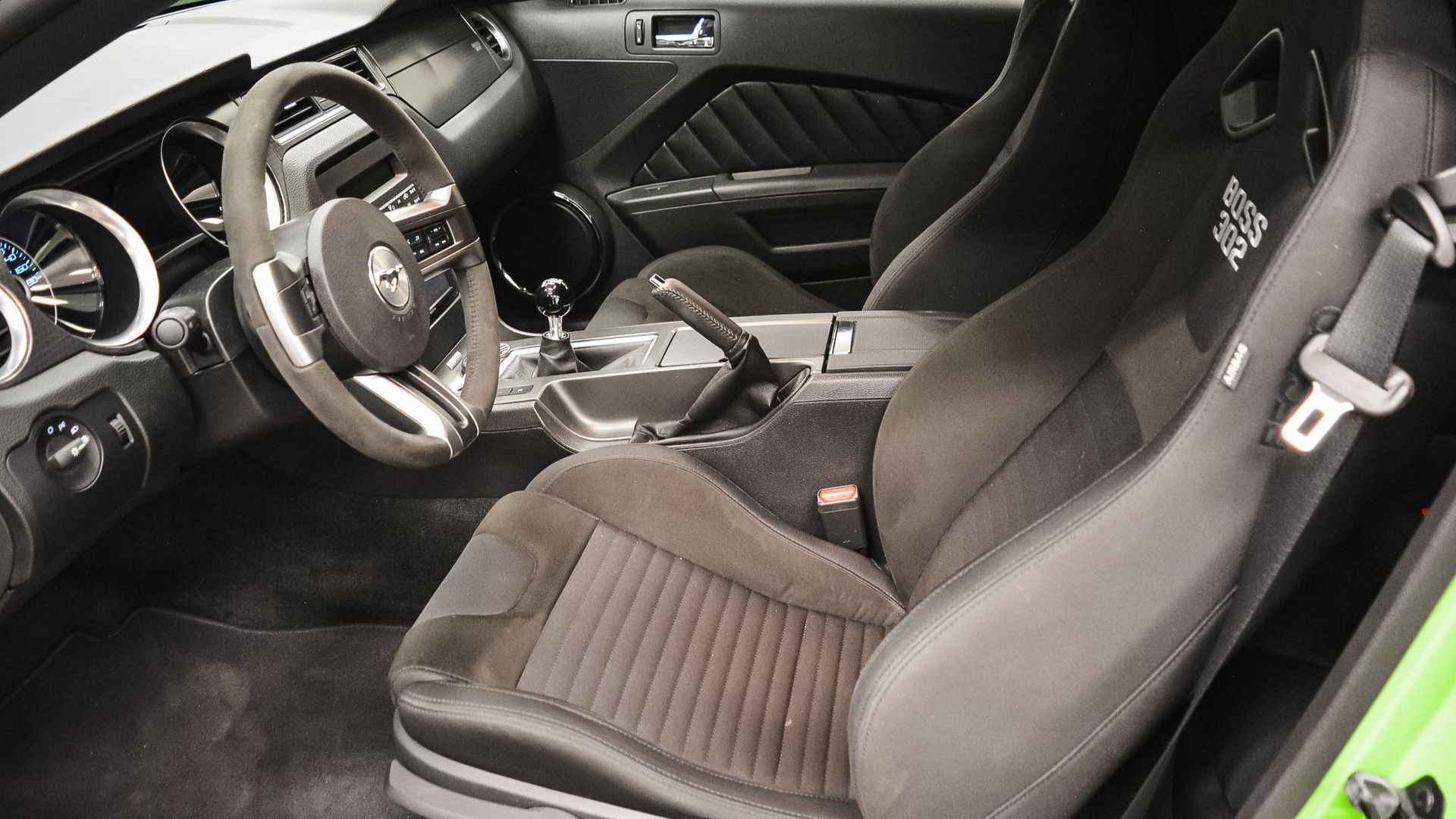 If you were to know nothing about the S-197 Boss 302s and you peeked at the interior, you might further suspect this car is aping a track vehicle. After all, there are racing-inspired Recaro seats with tall bolstering on the back and seat cushions. However, there are also plenty of comfort you wouldn't expect for a real track toy, including air conditioning, an infotainment center, keyless ignition, carpeting, etc.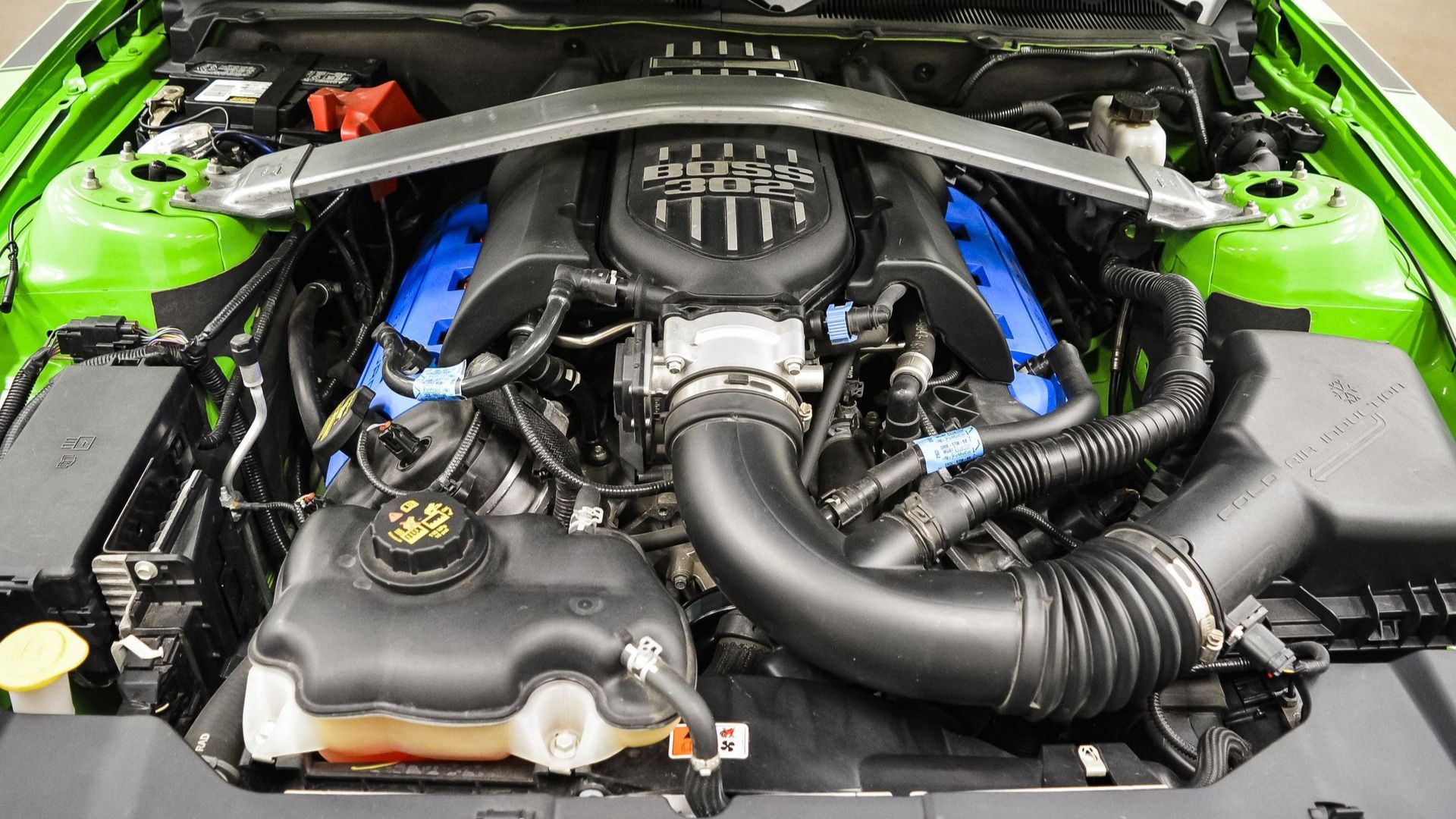 What really counts is what's under the hood, a hard-hitting 5.0-liter V8 Ford claims makes 444-horsepower and gets this car moving from 0-60 in 4.2 seconds. Of course, you get that true three-pedal driving experience, which is a blast on any track, thanks to the 6-speed manual transmission.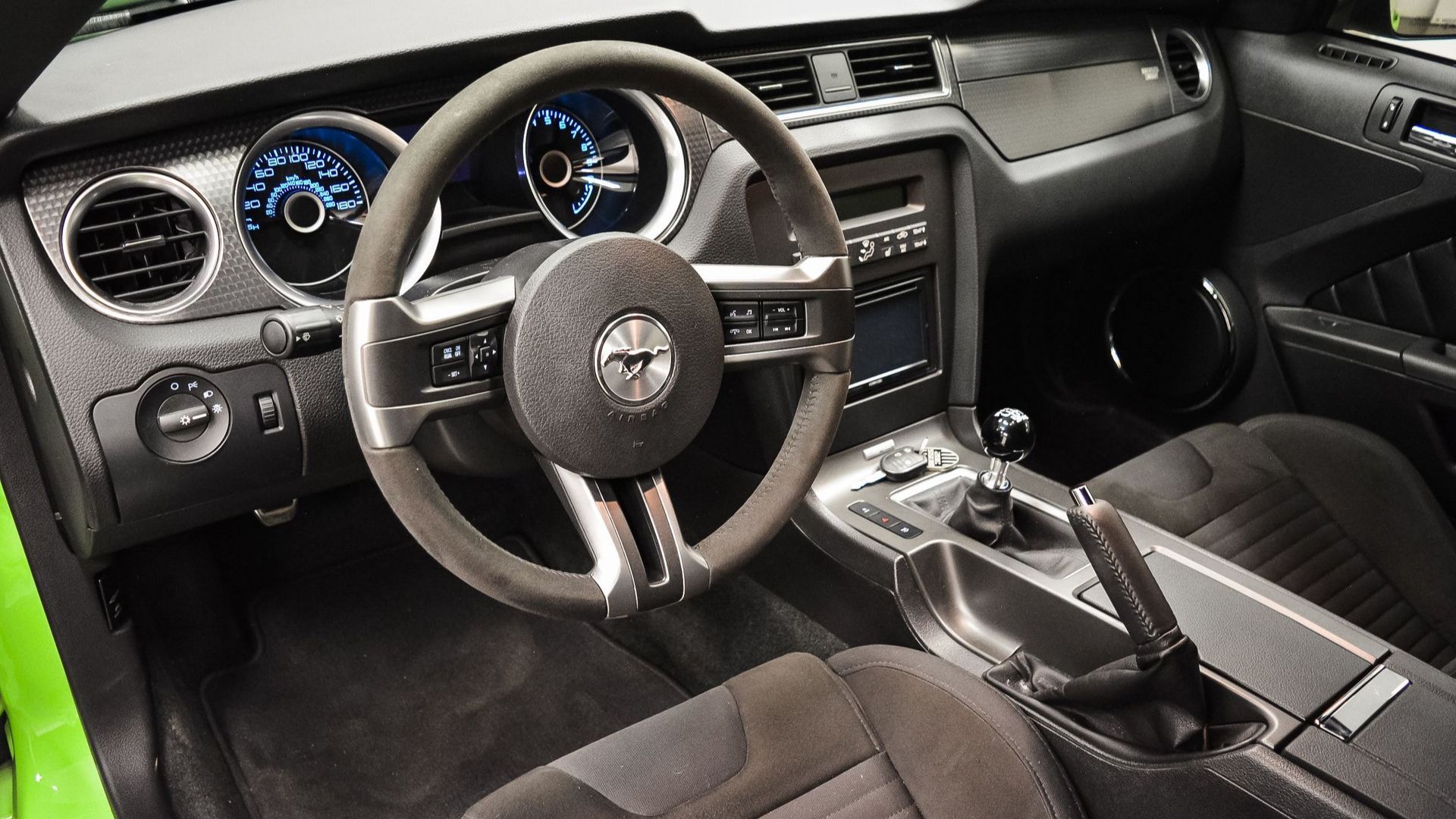 Not just about raw power, this 2013 Ford Mustang Boss 302 keeps things balanced with tight handling, aided by the power steering. Power Brembo disc brakes help with repeated slowdowns while entering curves.
With just over 22,000 miles on the clock, this pony car has been sparingly driven, a fact reflected in its stellar condition. It's for sale at the moment through Classic Car Liquidators, so contact them if you're interested in becoming the next owner.