Ride a true American classic motorcycle.
---
There are a lot of good reasons to buy a classic motorcycle, from the simplistic riding experience to the unique artisan features you don't find on modern bikes. Of the classic American brands, one of the most beloved today is Indian. When you look at this old Indian Chief it isn't difficult to understand why that is.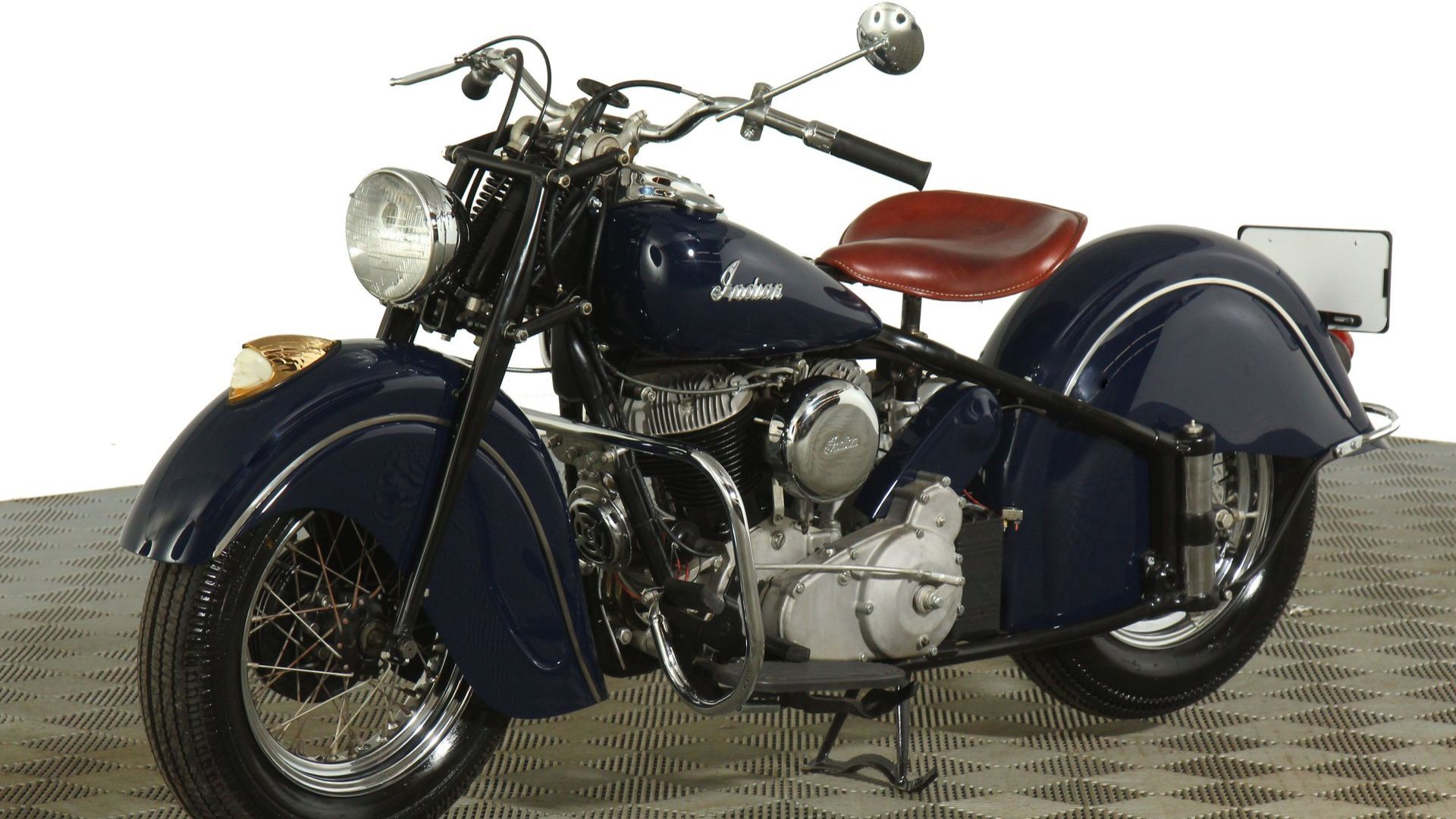 Overall, the shape of this Chief is a work of art. Skirted front and rear fenders, a big circular headlight, Indian marker light on the front fender, chrome crash bars, and simple, clean looks contribute to the classiness. This is the kind of motorcycle you want to take for a ride on an historic road like Route 66 because it just feels right.
As you can clearly see from the photos, this Indian Chief has been fully restored by James Soleberg at Ace Motors in Middletown, Ohio. Silky-smooth navy blue paint contrasts nicely with the brightwork, while the frame is painted black for an appropriately understated vibe. Being a rich dark brown leather with lighter brown stitching, the saddle looks quite inviting and even features an embossed Indian logo.
Even the smallest details have been addressed on this Indian. For example, the OE white face speedometer features the blue lettering and logo in pristine condition, so it's easy to reference while rolling down the highway.
Shown on the odometer are just three miles since everything was completed, so you won't find wear and tear from this thing. In fact, break-in instructions for this Indian are included for the next owner. The dealer says it's a numbers-matching bike, so you can enter it into shows or keep it securely stashed in your garage to be proudly displayed, because this is one impressive ride.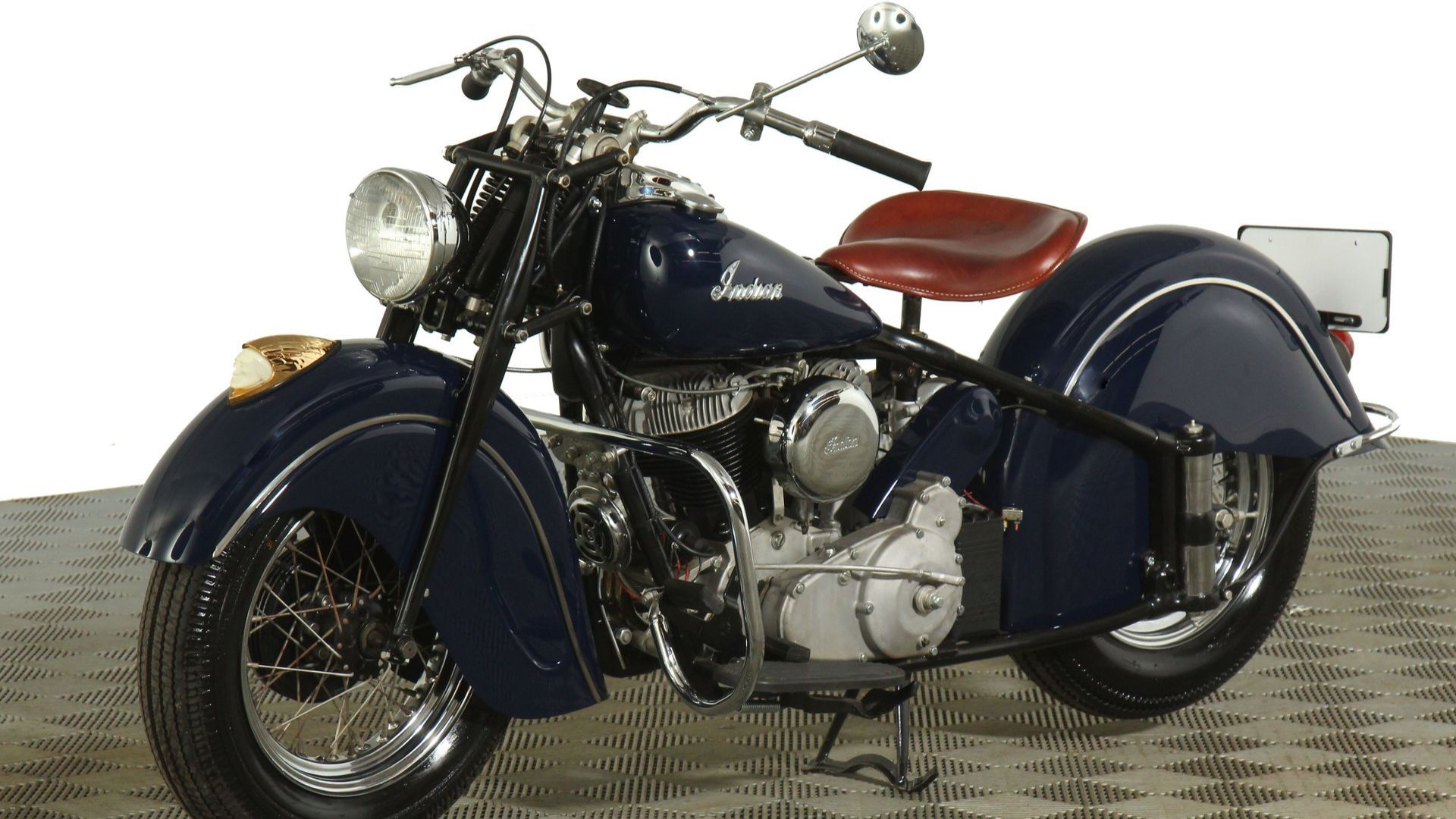 Even if you already have a nice collection of vintage motorcycles and cars, this 1948 Indian Chief will really punch things up a level or two. This is the kind of classic bike people will stare at in admiration. To make it yours, get in touch with Sunnyside Classics.