As its name and looks allude to, this incredible car is ridiculously fast.
---
In 2005, Porsche had an idea that would pave the way for many supercars and even other Geran sports cars with a vehicle unlike any other previously made. This automobile was called the Carrera GT and would go on to make history within car culture. One of the most significant innovations made by the car and its designers was the addition of a monocoque carbon fiber chassis. That makes this 2005 Carrera GT the first serial-production vehicle to use the lightweight and sturdy design. Of course, this was a big step for the racing-inspired vehicle, but it is far from the only thing that makes the car great.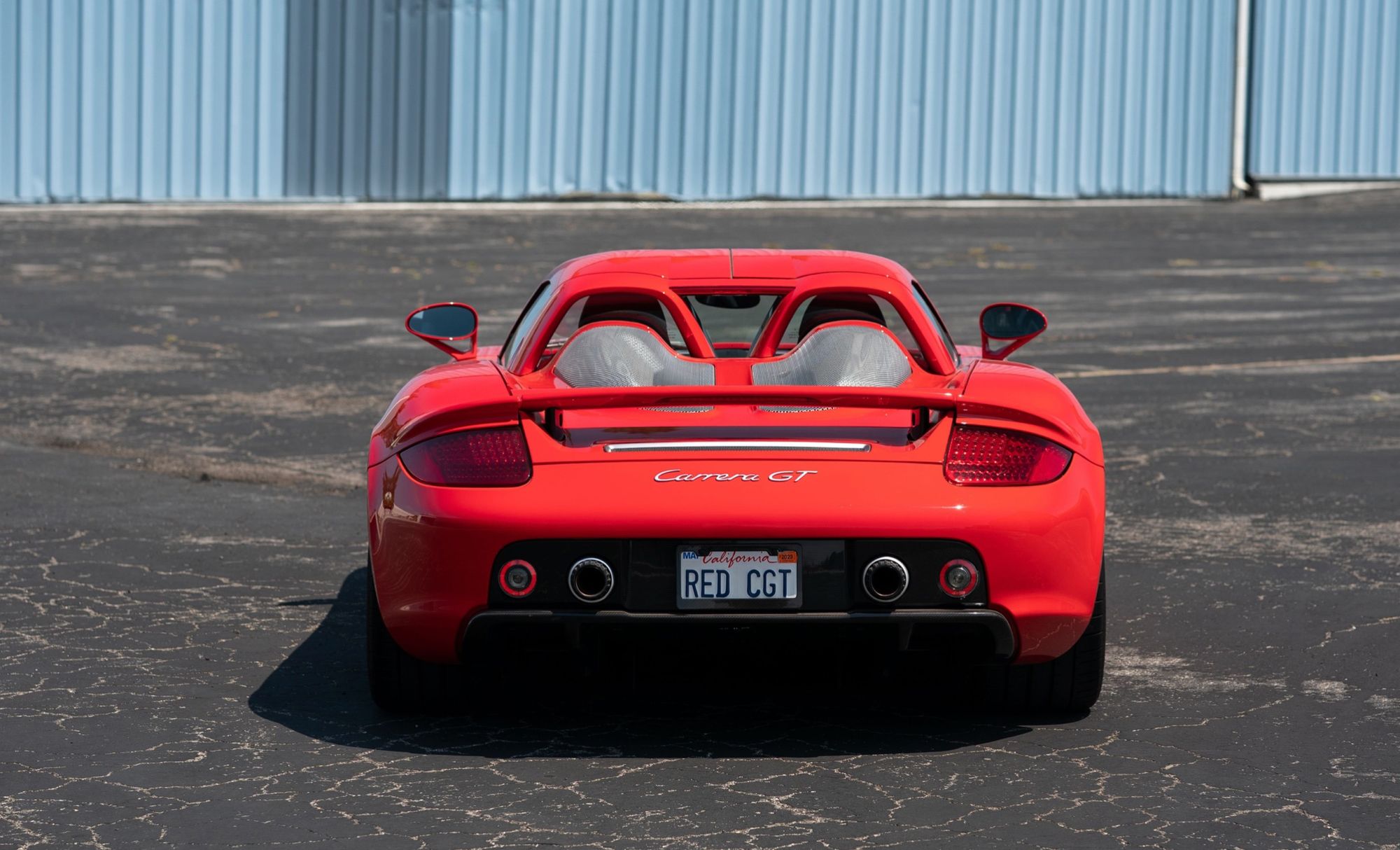 Another feature that presents the Carrera GT as a wild supercar with more than enough performance for any automotive enthusiast with a passion for speed is the exterior design. Every piece of body molding was crafted to be highly aerodynamic and allow the car to speed through the track without the adverse effects of drag impacting the driving experience. In addition, some massive vents throughout the body utilize all that air to cool the brakes and engine, which is necessary for such a fast-paced vehicle. All of this is complete by the body color Guards Red, contrasted by the gray leather interior, creating a beautiful aesthetic for this exotic supercar.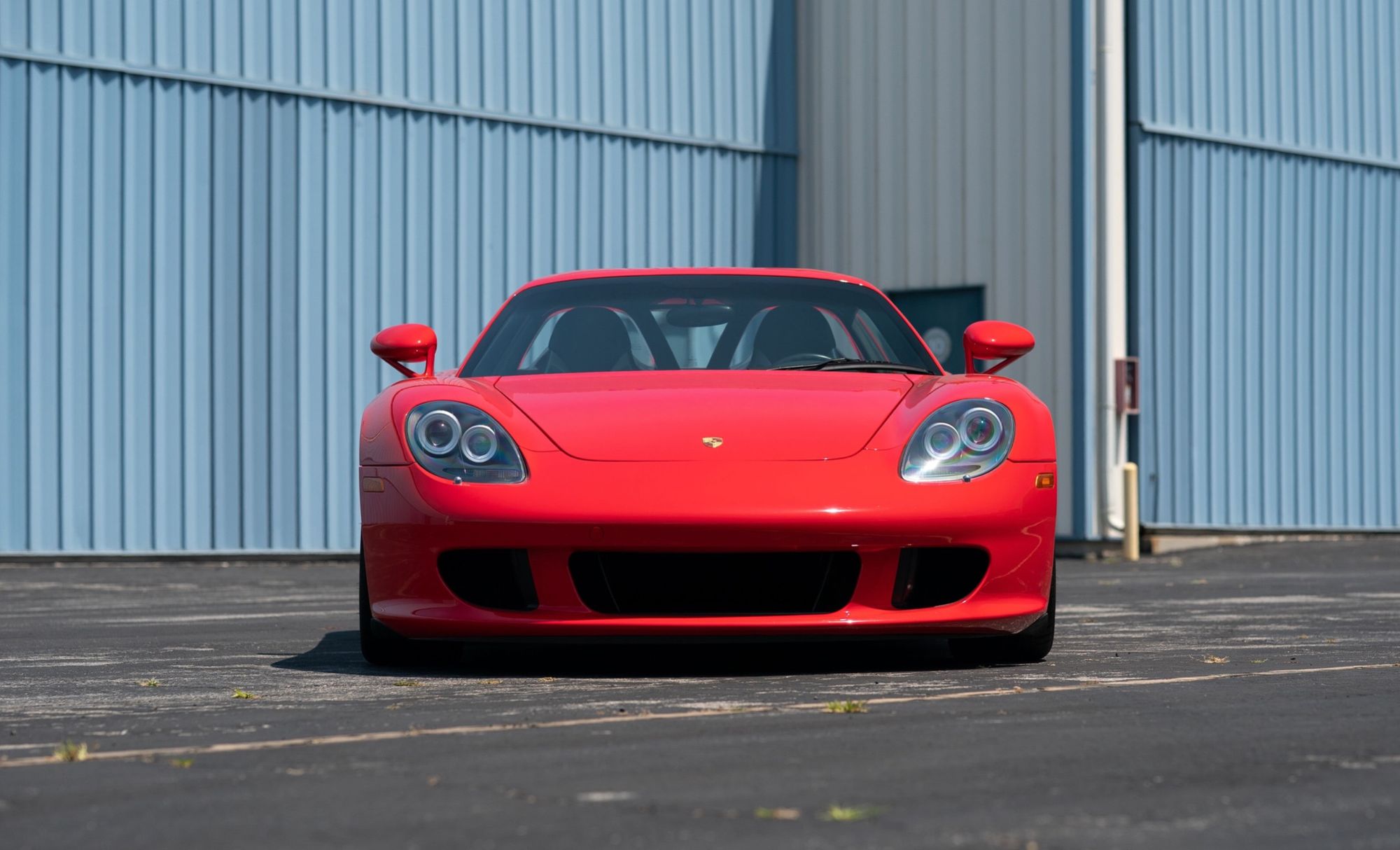 Spinning the wheels of this Porsche is a gigantic 5.7-liter V10 engine whose incredible sound has been regarded as one of the best examples of modern exhaust technology available on the classic sports car market. That powerhouse sends its output through a six-speed manual transmission which embodies the Porsche spirit perfectly and creates an exciting driving experience. A total of 605 horsepower is at the driver's fingertips, ensuring victory on nearly any track across the globe against various opponents. So it seems that the only question is; are you ready to get behind the wheel of this wildly fast supercar.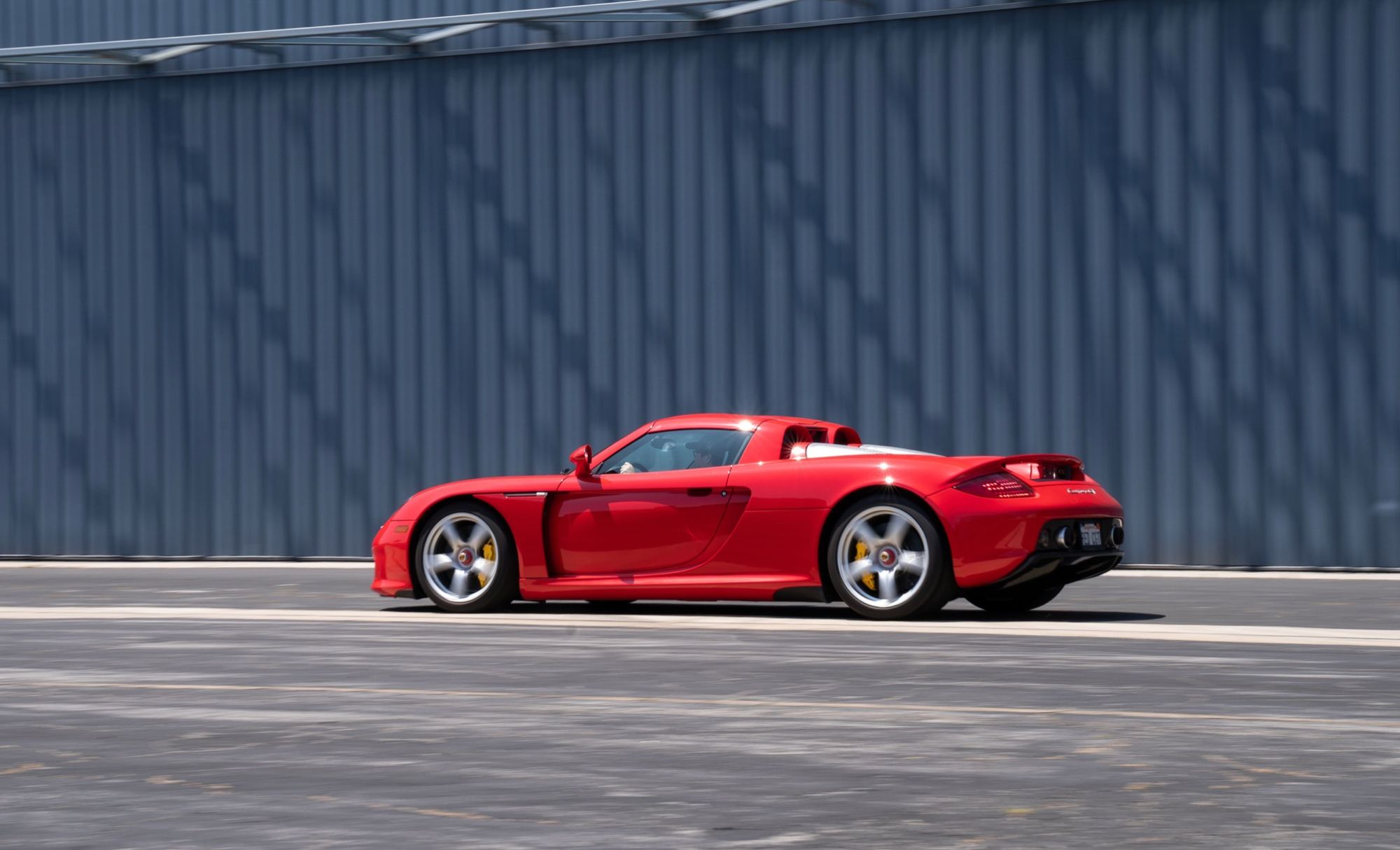 Broad Arrow Group, Inc. ("Broad Arrow Group") and its subsidiaries, Broad Arrow Auctions, Broad Arrow Capital and Collectors Garage represent the collective vision of its founders, team members, and partners — to be the best advisor, marketplace, and financier for car collectors, with integrity, trust, and innovation. Broad Arrow Group is a holding company founded to develop and operate a portfolio of businesses and brands that address the needs of various segments of the collector car market and to transform the collector car industry. Learn more at www.broadarrowgroup.com