Your Corvette collection is missing this stunning red second-gen!
---
The 1967 Corvette Sting Ray was the last model of the second-generation, and it is undoubtedly the most refined. This stunning example is what we should imagine when somebody mentions a '67 Sting Ray because it just screams perfection. Maple Bros Auctions is hosting the sale of a beautiful example from this era.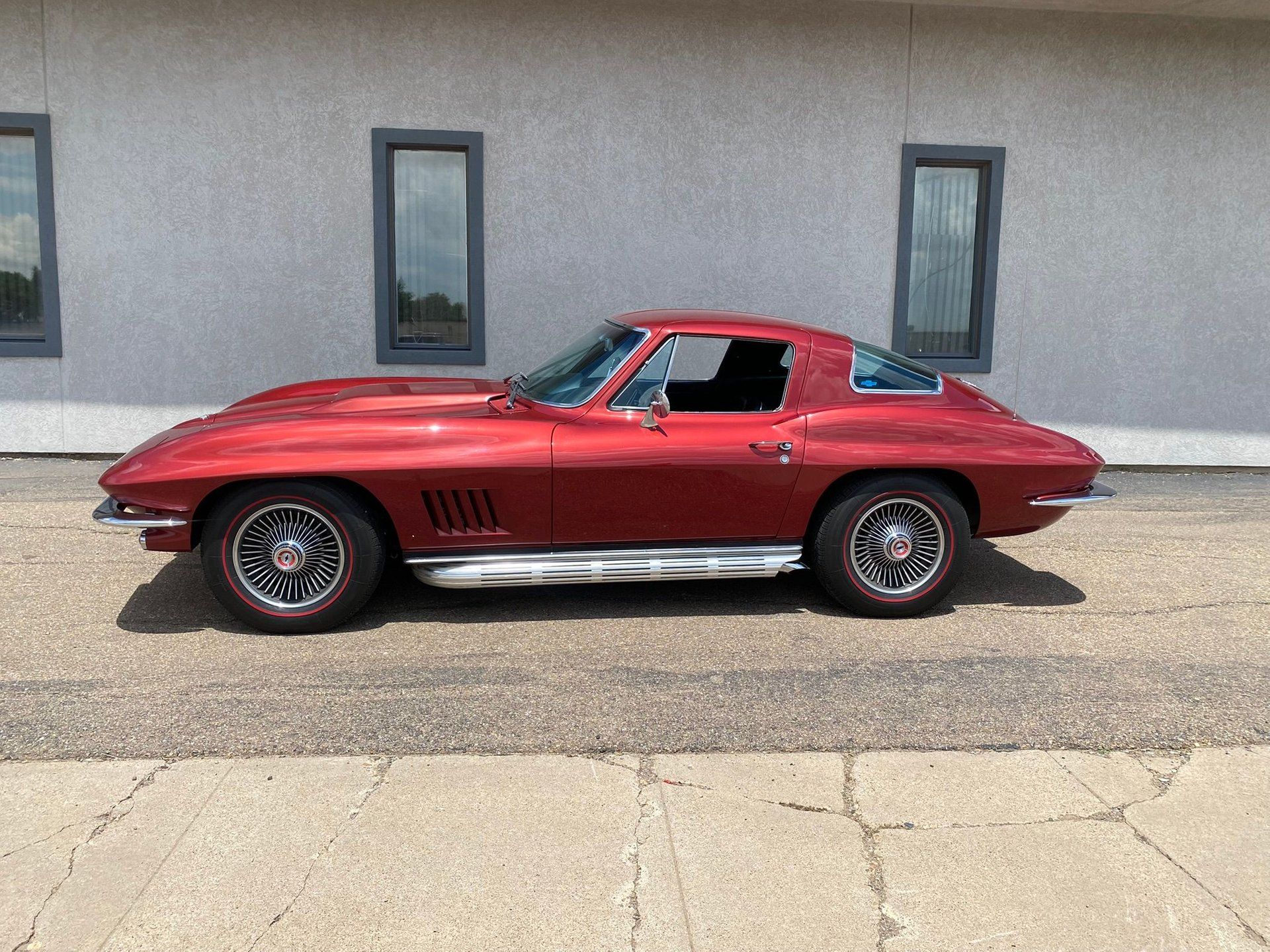 This Marlboro Maroon Chevy Corvette was the subject of a frame-off restoration and is one of only 8,504 coupes built in 1967. It's one of only 2,324 built with a powerglide transmission, and one of only 4,209 with side pipes. Additionally, the wheels found on this car were only put on 720 Corvettes. When add all that up, it's pretty narrowed down as a rare car.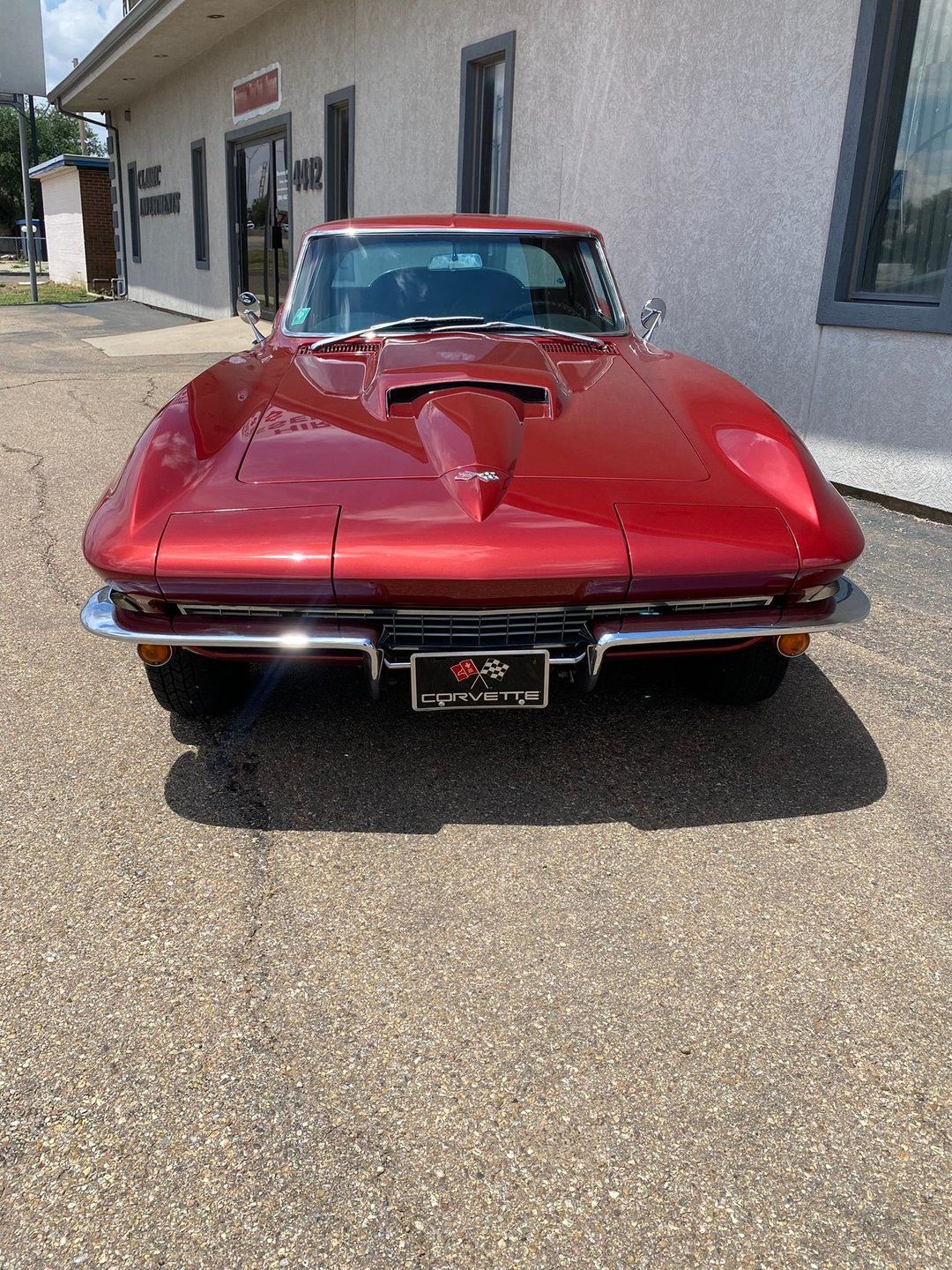 Powering this stunning red Corvette Sting Ray is a 300-horsepower, 327 cubic inch V8 engine that exhales through factory side pipes. Behind the numbers matching engine is a 2-speed factory Powerglide automatic transmission. This beauty also features air conditioning, power brakes and steering, factory radio, and more. It rolls on bolt on wheels, which are wrapped in Redline tires. Check this 1967 Chevy Corvette out now and see more pictures with more information here.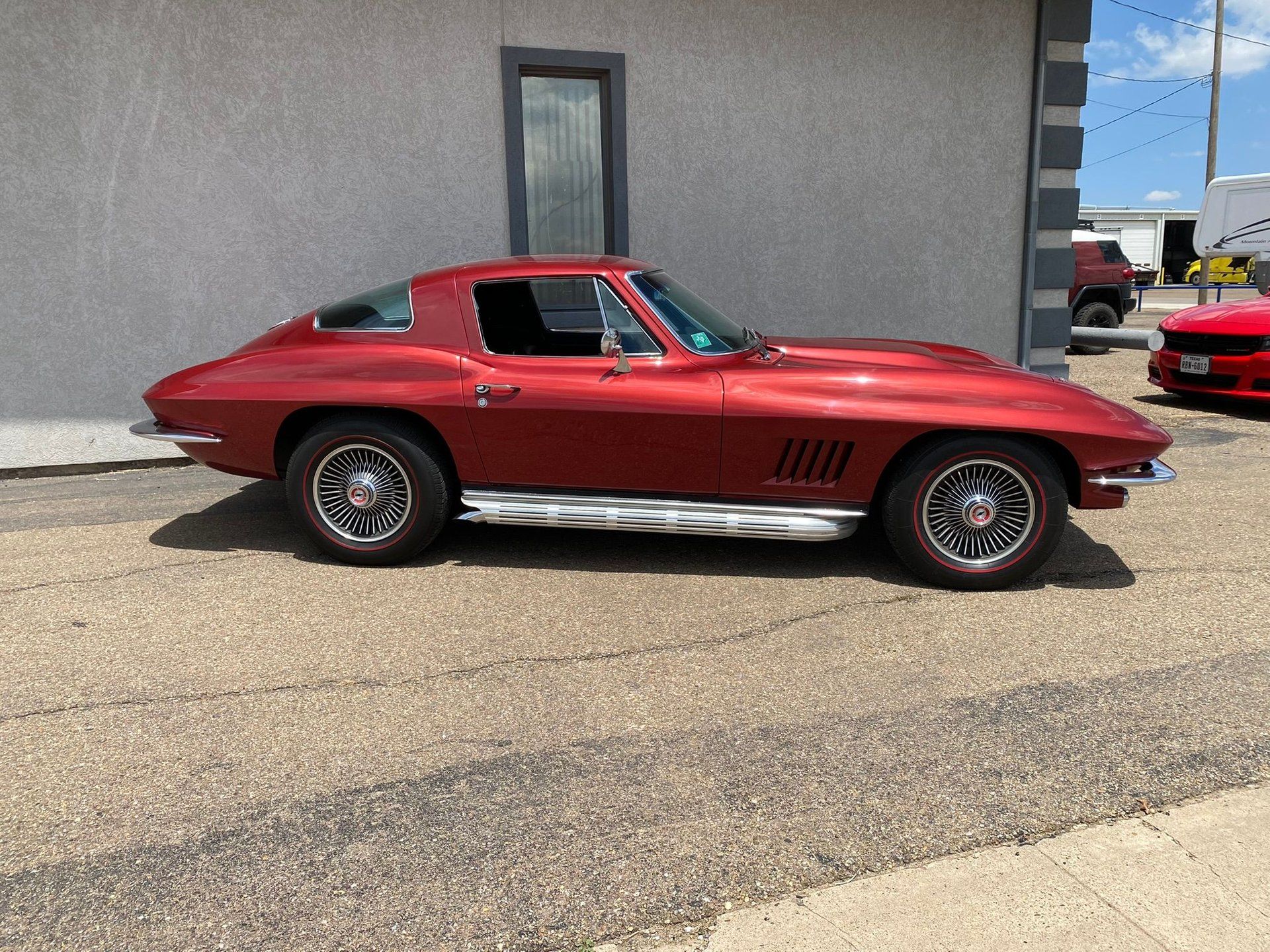 Maple Brother's Kansas City sale will take place on August 12th & 13th, 2022. The sale will be held at the Kansas City Convention Center in Kansas City, Missouri. Consignments and Bidder Registration information can be found here.