This car is the perfect low-milage example of one of Germany's favorite sports cars, the Porsche 911.
---
Modern Porsche 911 models are some of the most desirable and valuable racing platforms in the current automotive culture because of their incredible performance, style, and luxury to match. These rear-engine sports cars have been using the same platform for decades which means that Porsche has refined the chassis, engine, and style to an insane height. This has made the Porsche 911 from beyond the year 2000 an incredible racing vehicle with enough comfort to satisfy any car enthusiast. Of course, this particular car is no exception to that norm as it has been driving with the gift of performance since 2004.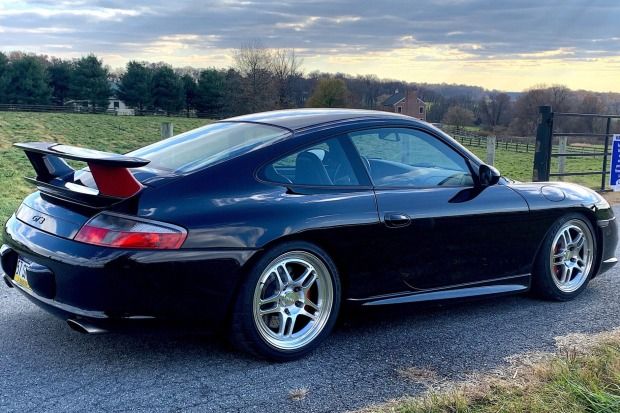 Powering this Porsche machine is a potent 3.6-liter flat-six engine capable of putting out 375 horsepower and 284 ft/lbs of torque. This is more than enough to push this 3,000lb sports car to the limit of what a lightweight chassis such as this can do. Spinning tires and lighting up the pavement is no issue for this car, as it was made to provide an engaging driving experience. One significant way that the vehicle can accomplish this goal is by using a six-speed manual transaxle which gives you a perfect combination of performance and control over the car.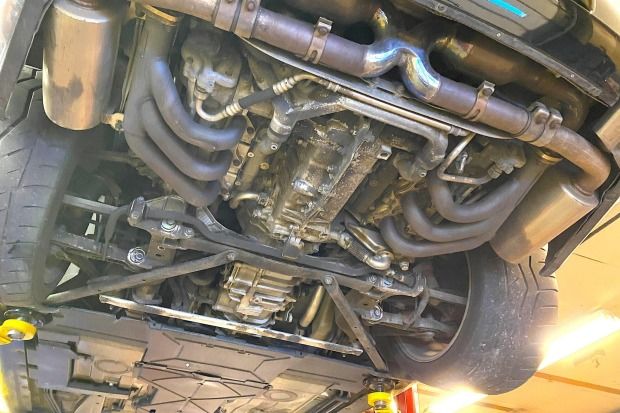 The exterior is coated in a deep black paint, which naturally draws the eye across the swooping body lines of the 911. At the rear of the vehicle, you'll find a large wing with red legs and a black fun piece that provides plenty of cornering ability and added aggressive styling. The interior follows the same simple yet luxurious style as the outside, with some performance gauges, black carpets, and a set of comfortable black leather bucket seats. Without a doubt, this is the perfect performance luxury car for any enthusiast with a passion for speed and style. However, this car is expected to be purchased soon as it sports only 31,000 miles on the odometer, making it vital that you act now.