You had it on your bedroom wall. You drew it in your notebook. You drove it in video games. Now, your car is waiting, and it has just over 4,000 miles on the odometer.
---
For children of the 1990s, there are few cars as iconic as the Dodge Viper. Now, those kids are all grown up, and a select few have the scratch to make their childhood dreams a reality.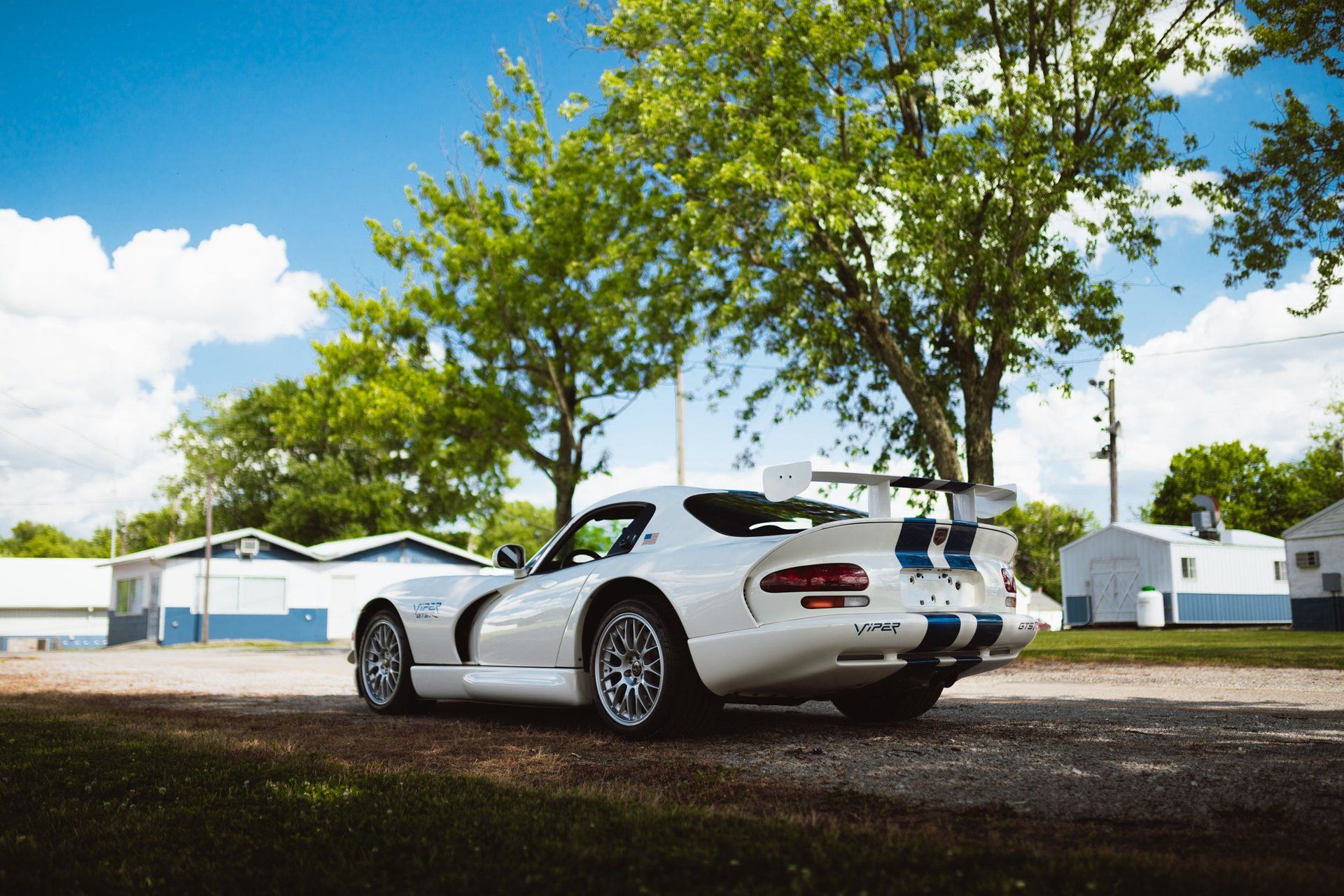 If you find yourself in that category, read on – we've got something special, just for you. Viper aficionados will no doubt be familiar with the 1998 Dodge Viper GT2 Commemorative Edition, built to commemorate the Viper's 1997 FIA GT2 championship win.
The 1998 Dodge Viper GT2 Commemorative Edition cars were painted to resemble the championship race cars, and were fitted with similar aerodynamic upgrades (most notably, a large rear wing). Each Viper GT2 Commemorative Edition was powered by a 460 horsepower V10 with 500 lb/ft of torque.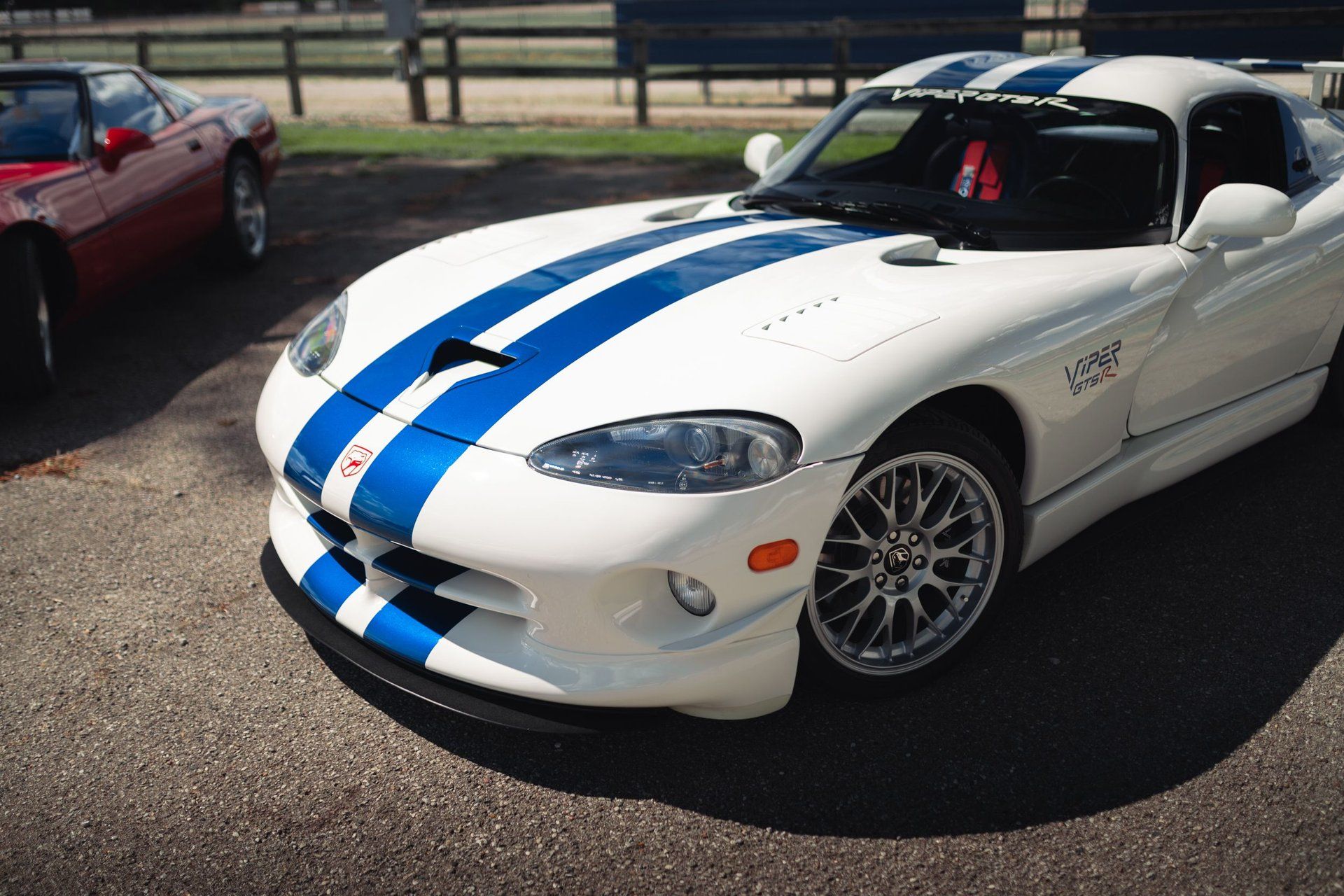 Just 100 GT2 Commemorative Edition Vipers were built in 1998. The car seen here is number 84, and has covered just 4,003 miles since new. It is likely to be as close as any of us will get to a brand new Viper GT2.
This car includes full documentation, including service history from new. It even includes the Viper-branded duffel bag these cars originally came with. In addition to the blue racing stripes, you'll find plenty of blue detailing inside the cabin, as well as an Alpine head unit and red Oreca-branded five-point seatbelts.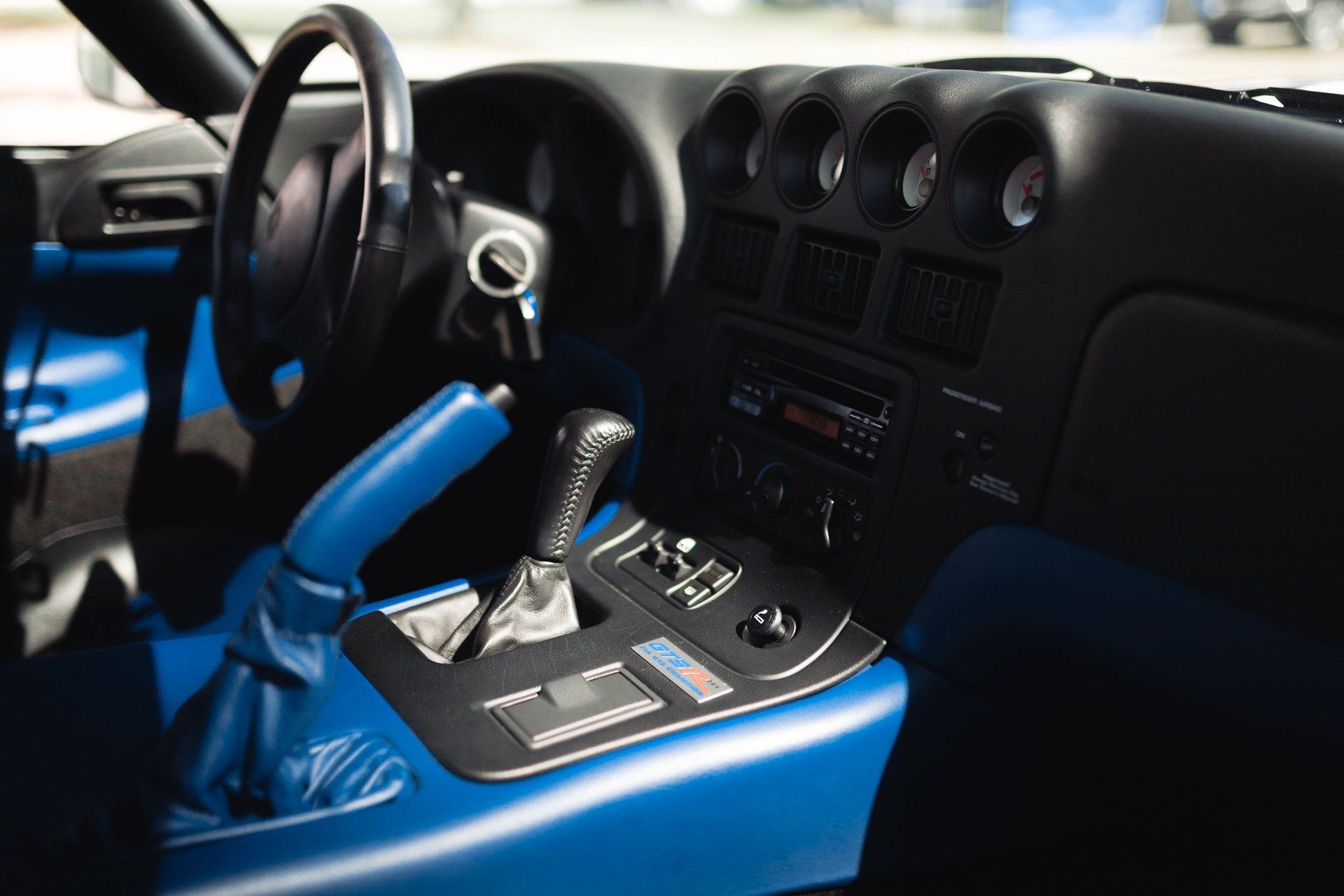 You can find this dream machine at MBP Motorcars in Owensville, Ohio. If you're looking to live out all of your Gran Turismo fantasies in real life, this is the only way to go.