One of only 500 Viper-powered trucks with this brightly colored special edition.
---
Sport trucks were all the rage in the early 1990s, but things got really quiet just after Y2K came and went. Fortunately, Dodge changed all that when it decided to cram the Viper's V10 engine under the hood of the Ram 1500 pickup resulting in the Ram SRT-10, and if these high-powered trucks weren't special enough, there were also a handful of low-volume special editions offered over the course of the truck's three-year production run.
In 2005, one of those was the Dodge Ram SRT-10 Yellow Fever of which only 500 were built including 300 four-door models like this one.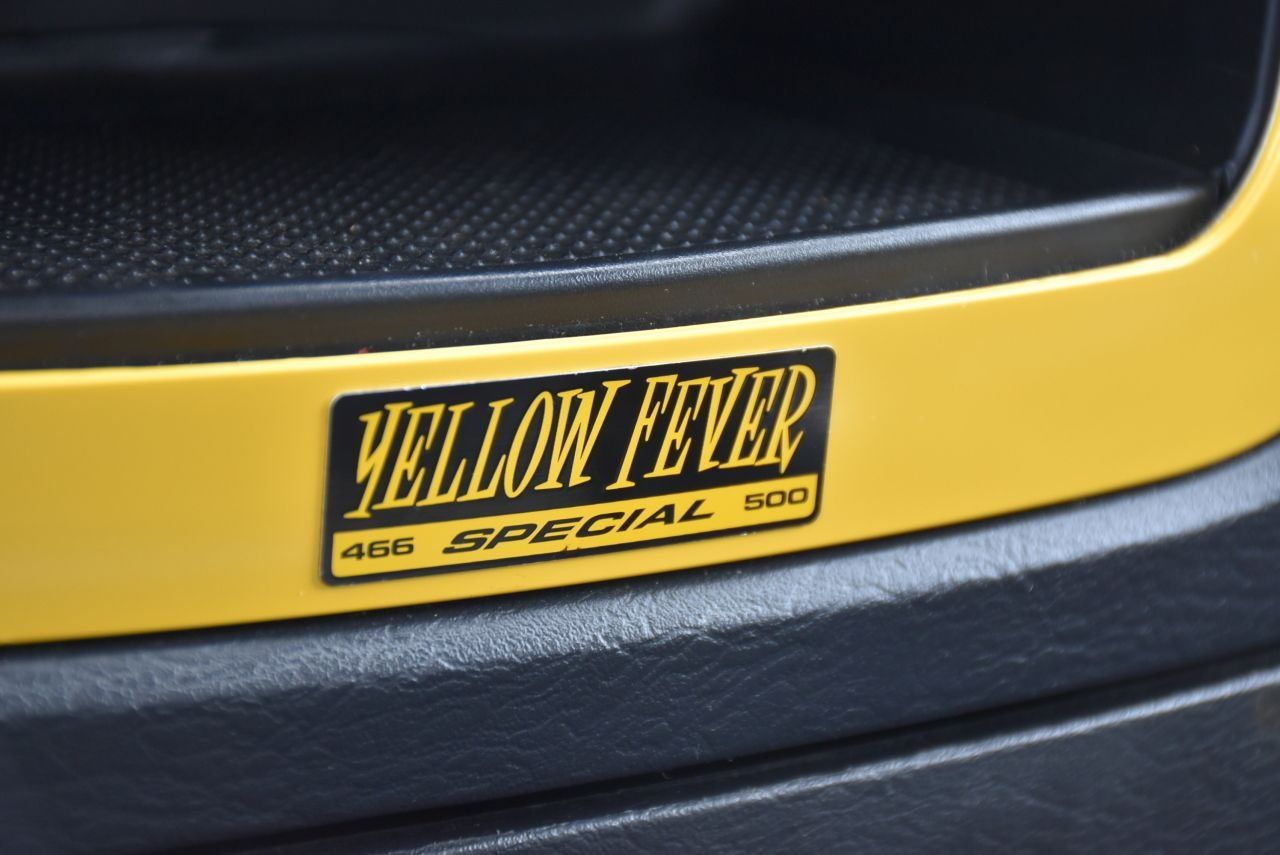 As its name suggests, this special edition is defined by its Solar Yellow paint job and accenting black hood stripe. Inside, there were more special touches like yellow-painted accents on the dash and door panels as well as yellow-accented stitching on the black leather seats. There was also a serialized plaque under the air conditioning controls to indicate the build number of each Yellow Fever truck, and of the 500, this one is no. 466.
It doesn't take a bright yellow paint job or even a limited-production special edition to make the 2005 Dodge Ram SRT-10 collectible, though, as only 10,000 of these trucks were ever built from 2004 to 2006, and only about half of those were four-door Quad Cab models like this one. The ground effects kit, hood scoop, 22-inch Viper-style wheels, dual exhaust outlets and rear spoiler gave the SRT-10 an imposing presence, and this style was backed up by the 8.3-liter V10 pulled from the Dodge Viper.
With only 48,000 kilometers (around 30,000 miles) showing on the odometer, this rare 2005 Dodge Ram SRT-10 Yellow Fever is in perfect condition, and Adrenalin Motors has this muscle truck listed for $35,888. Of course, if you're interested, you can always click HERE to make an offer.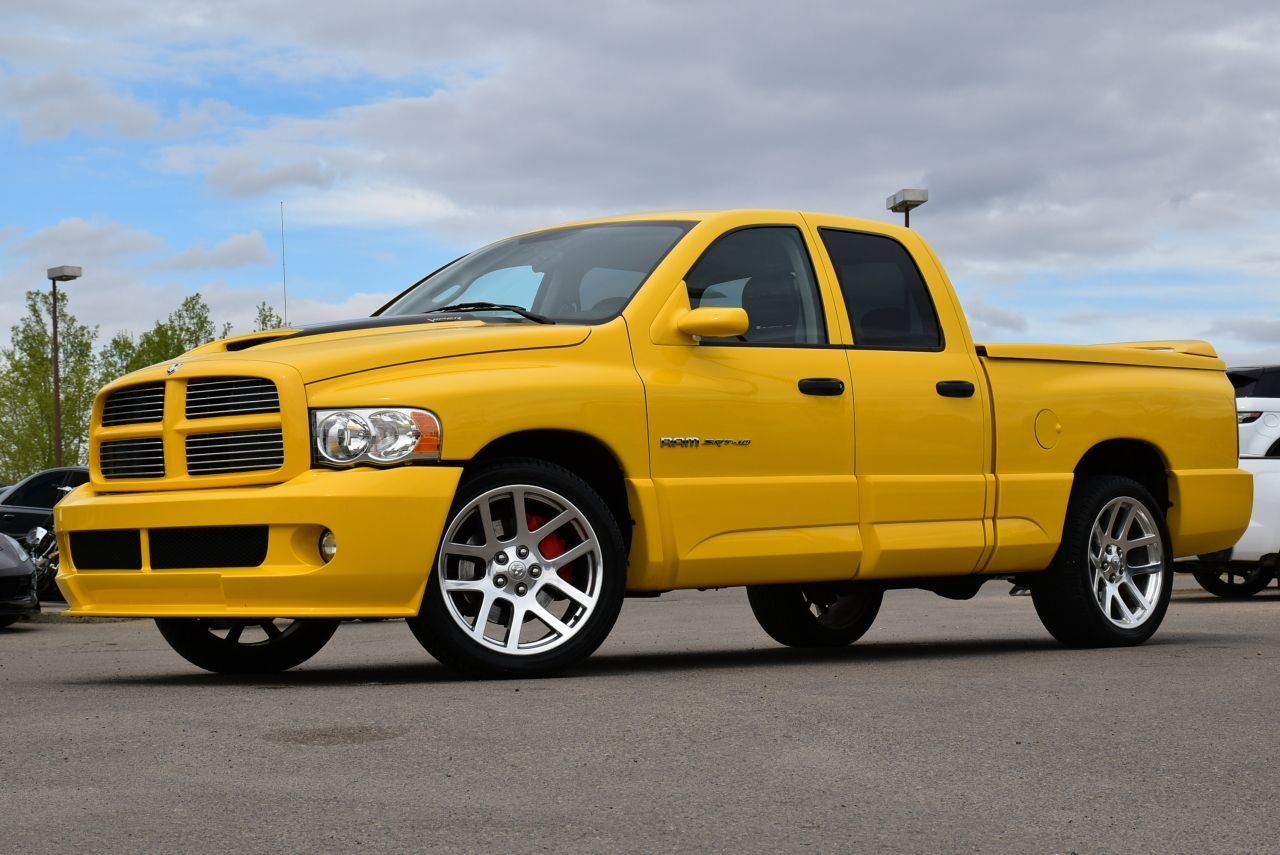 Related Articles...