This is the real deal, not a tribute model.
---
For so many muscle car fans, the ultimate fantasy is rolling down the highway in a Bandit Edition Trans Am. The Starlight black body with gold accents and snowflake wheels is an instantly recognizable, head-turning combination which transports you right back to the magic of the movie everyone loves. Just imagine the buzz you'd create driving this Pontiac down Main Street in your town, to your local watering hole, or on a cross-country road trip.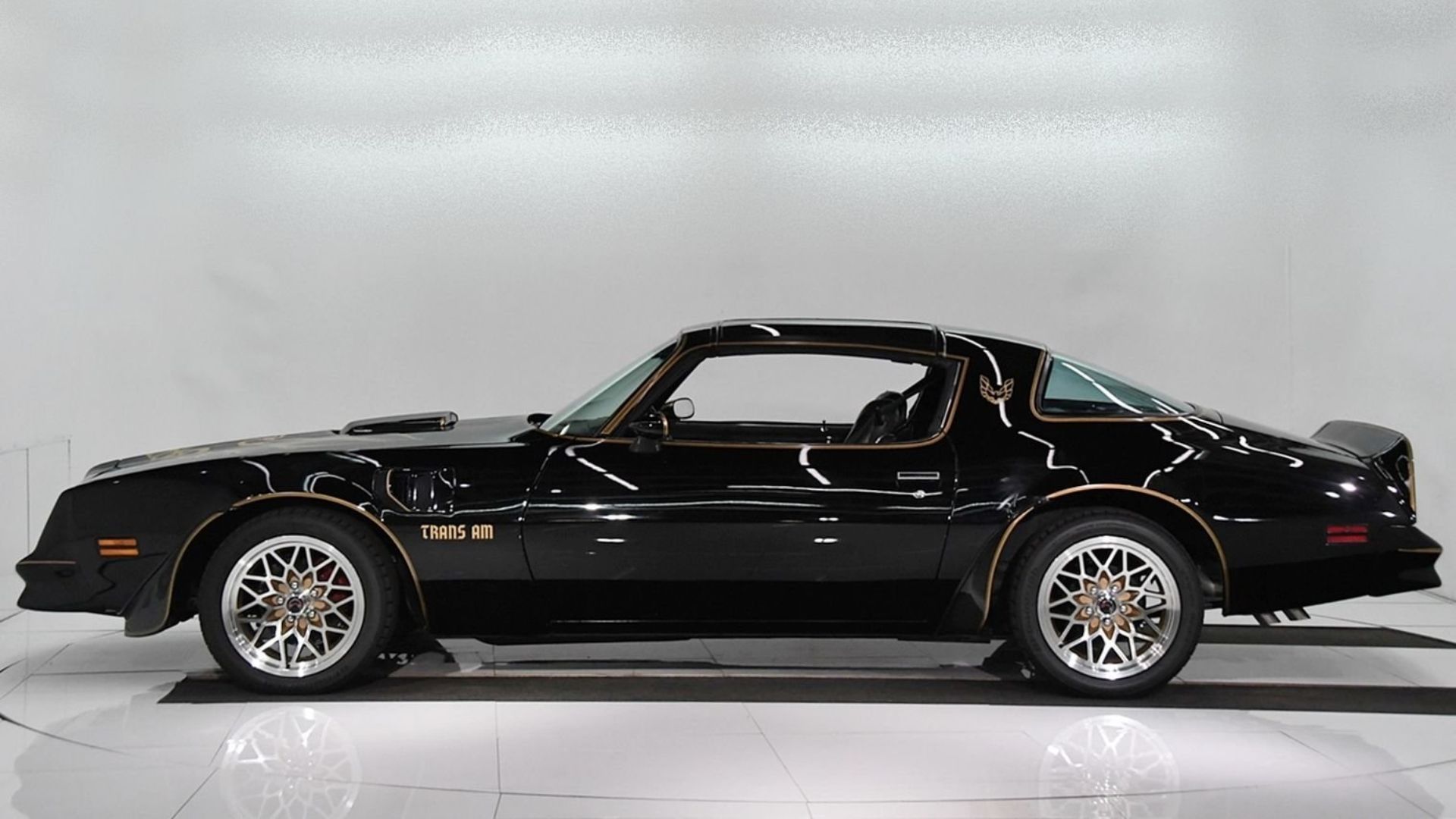 This Bandit Edition is the real deal, not some tribute car made to look like one, so it's a genuine collectible with excellent value. That means if you want to fulfill a longtime fantasy and get an investment-grade car, this is a good one to consider. It's been beautifully maintained outside and in after a frame-off restoration, so it's ready to take to shows and be judged by the most scrutinizing critics.
Instead of one of the coupe models, this is a factory T-top with the removable glass, the version everyone seems to want. Thanks to the full restoration, the seals are tight so you don't have to deal with rattling or leaks. Also, the interior was gutted completely and a sound deadener was applied before everything was refurbished and reinstalled. Among the details is a new gold instrument panel with mint condition rally gauges. Hand-stitched leather on the formula wheel is a nice touch. Fresh upholstery on the seats means you'll see zero damage. There are even embroidered floormats, a touch which really makes this car shine.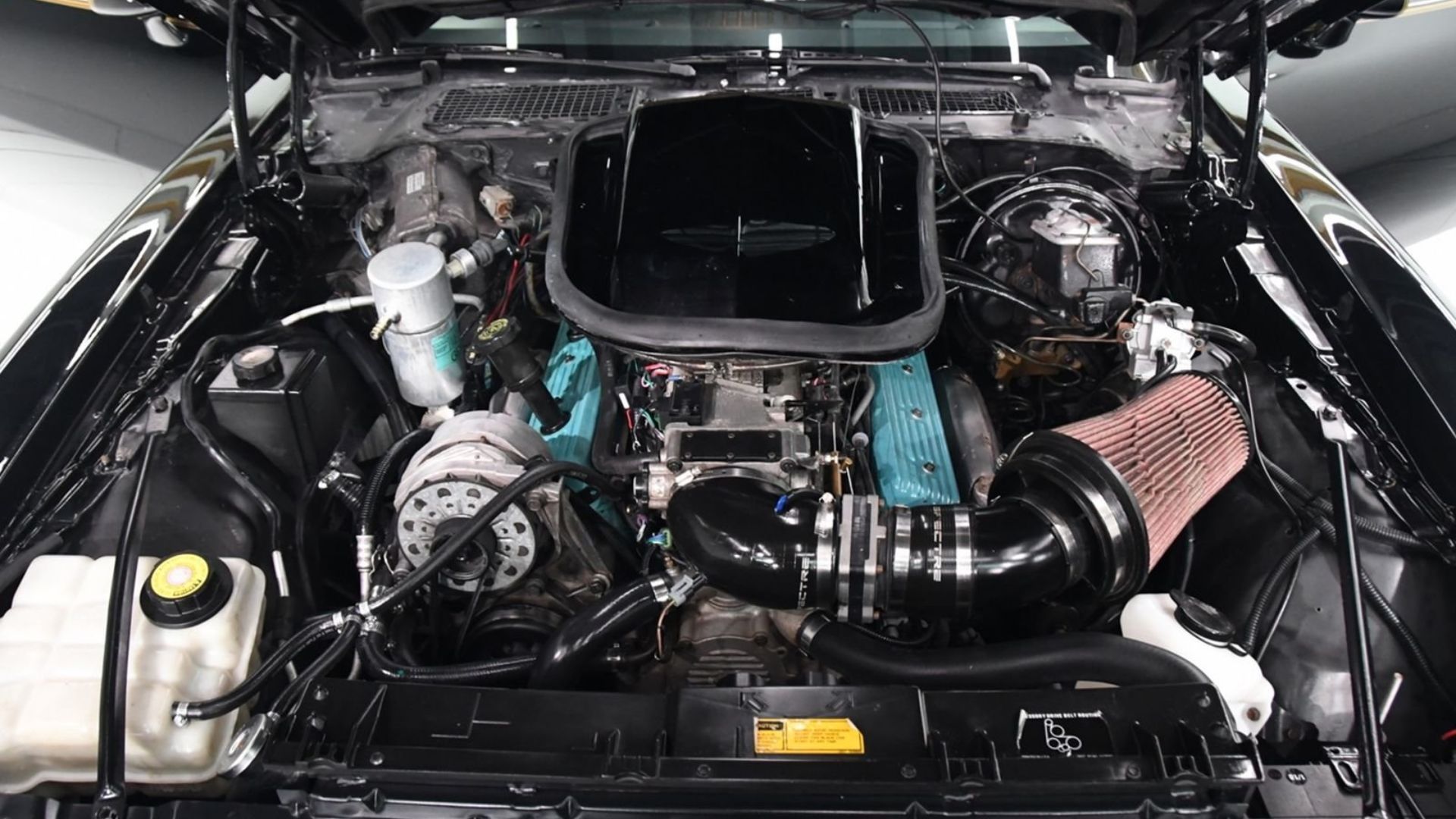 Under the hood is an upgraded LT-1 350ci Chevy V8 with fuel injection. That means performance and reliability, so you can really enjoy this ride. You'll notice the engine has been painted Pontiac blue and that the shaker scoop has been adapted to fit, so everything looks excellent. Upgraded AC unit and power steering make this Pontiac even more enjoyable to use. A Hotchkis Sport suspension with a 3-inch drop, plus new parts throughout the chassis help ensure this 1977 Pontiac Trans Am SE Bandit Edition handles great.
This is a car Burt Reynolds no doubt would've loved. If you're interested in it, get in touch with Volo Auto Museum, which is handling the sale.