This is one impressive Chevy.
---
Stepping out of the shadows of automotive history, a resplendent 1972 Chevrolet Nova SS Sedan is making heads turn once more, shimmering in a pristine silver finish that hints at tales from yesteryears.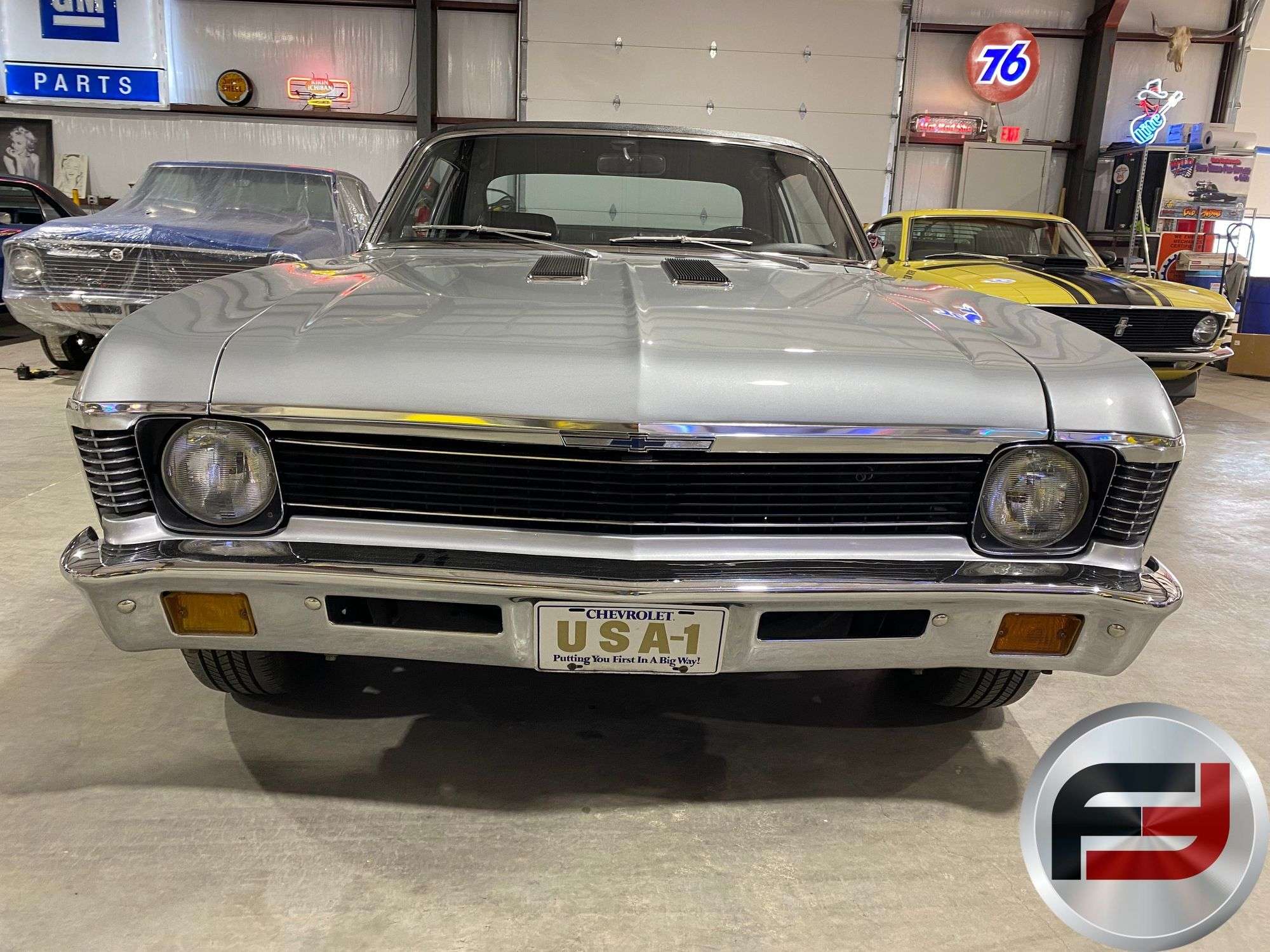 The world of classic cars is vast, with many gems often overlooked. However, every so often, a gem like the Chevrolet Nova SS, with VIN: 1X27H2W343543, emerges to remind everyone of an era when design met raw power on the asphalt ballet of the 1970s.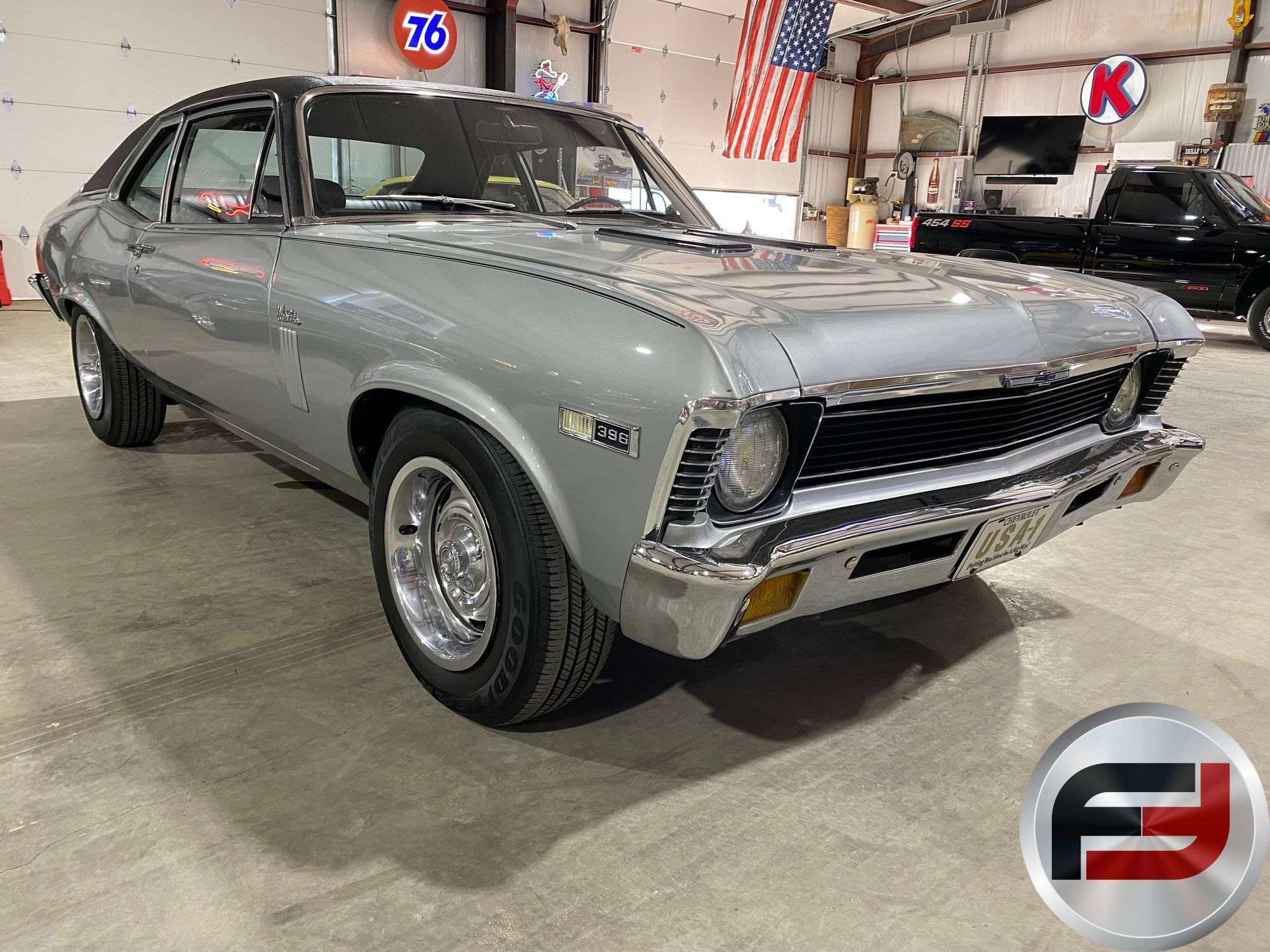 Under the hood of this 2-door beauty lies a heart of pure power: a 396 CI V8 engine. Coupled with an automatic transmission, this vintage Nova SS promises not just a ride, but an experience. Imagine cruising the boulevard, the rumble of that mighty V8 echoing the soundtrack of a time gone by, yet feeling so palpably present.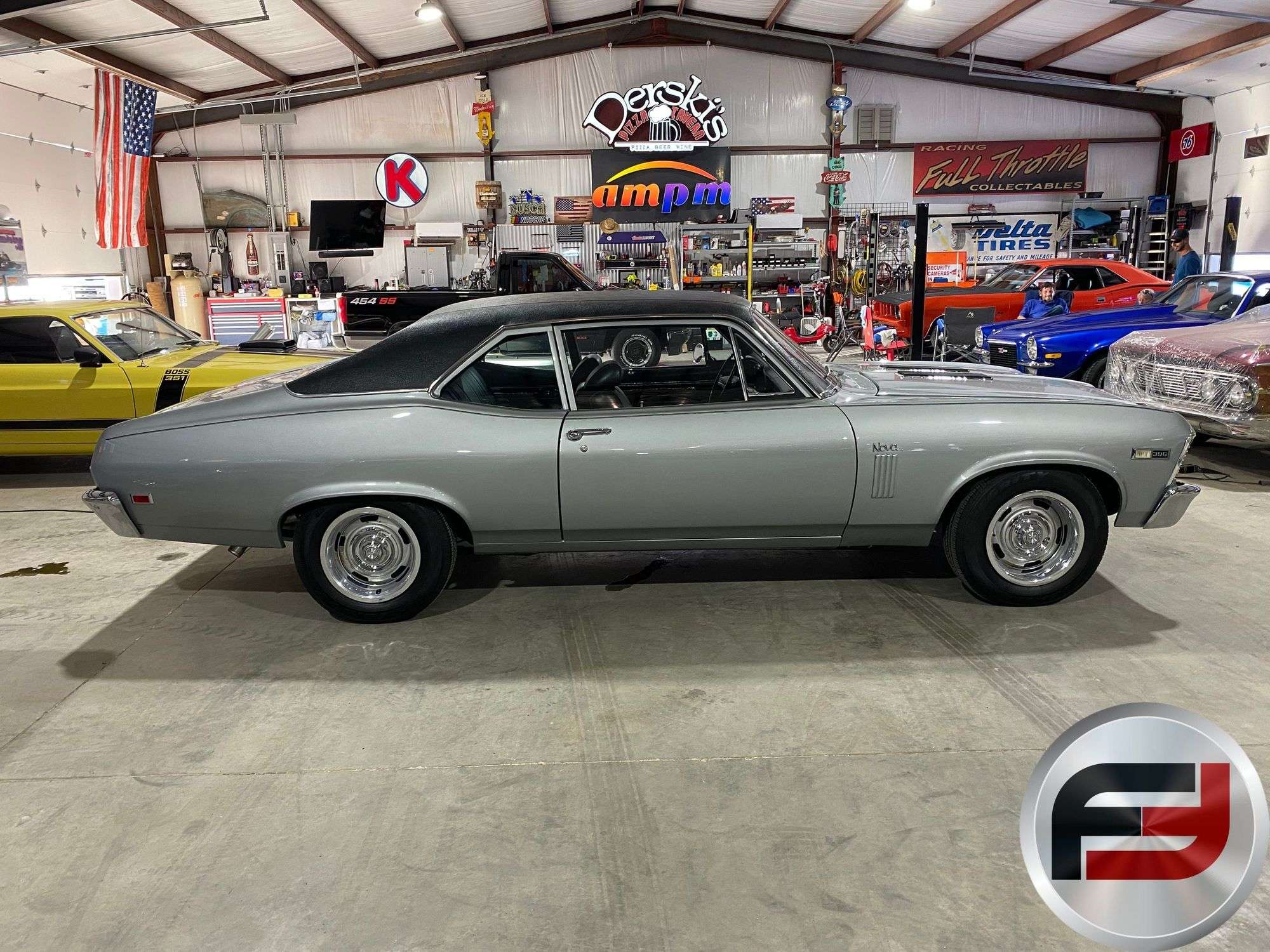 Adding to its allure, this model was meticulously assembled in the iconic Willow Run, MI, a location synonymous with automotive excellence. With the odometer registering a respectable 89,767 miles, one can only muse about the adventures this sedan has witnessed over nearly half a century.
The car doesn't just pride itself on its engine and history; it's also a testament to comfort and luxury. Slide into the driver's seat, and you're greeted with sumptuous leather upholstery, caressing you as you take the wheel. Modern touches like air conditioning ensure that every drive is a perfect blend of nostalgia and contemporary comfort.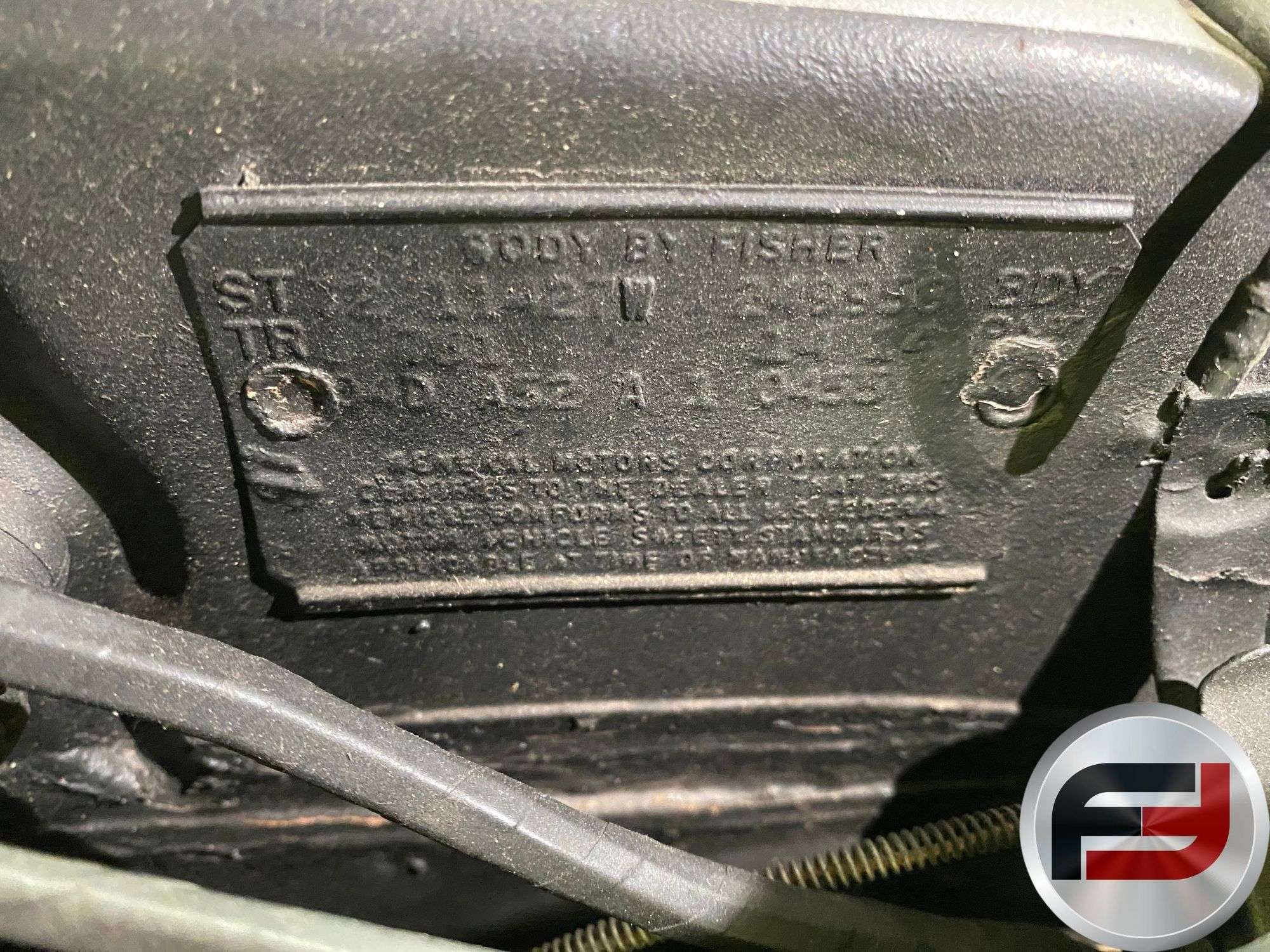 For enthusiasts and collectors, the 1972 Chevrolet Nova SS isn't just a car. It's a slice of history, a statement, a testament to a time when vehicles were more than just a means of transportation—they were an extension of one's identity.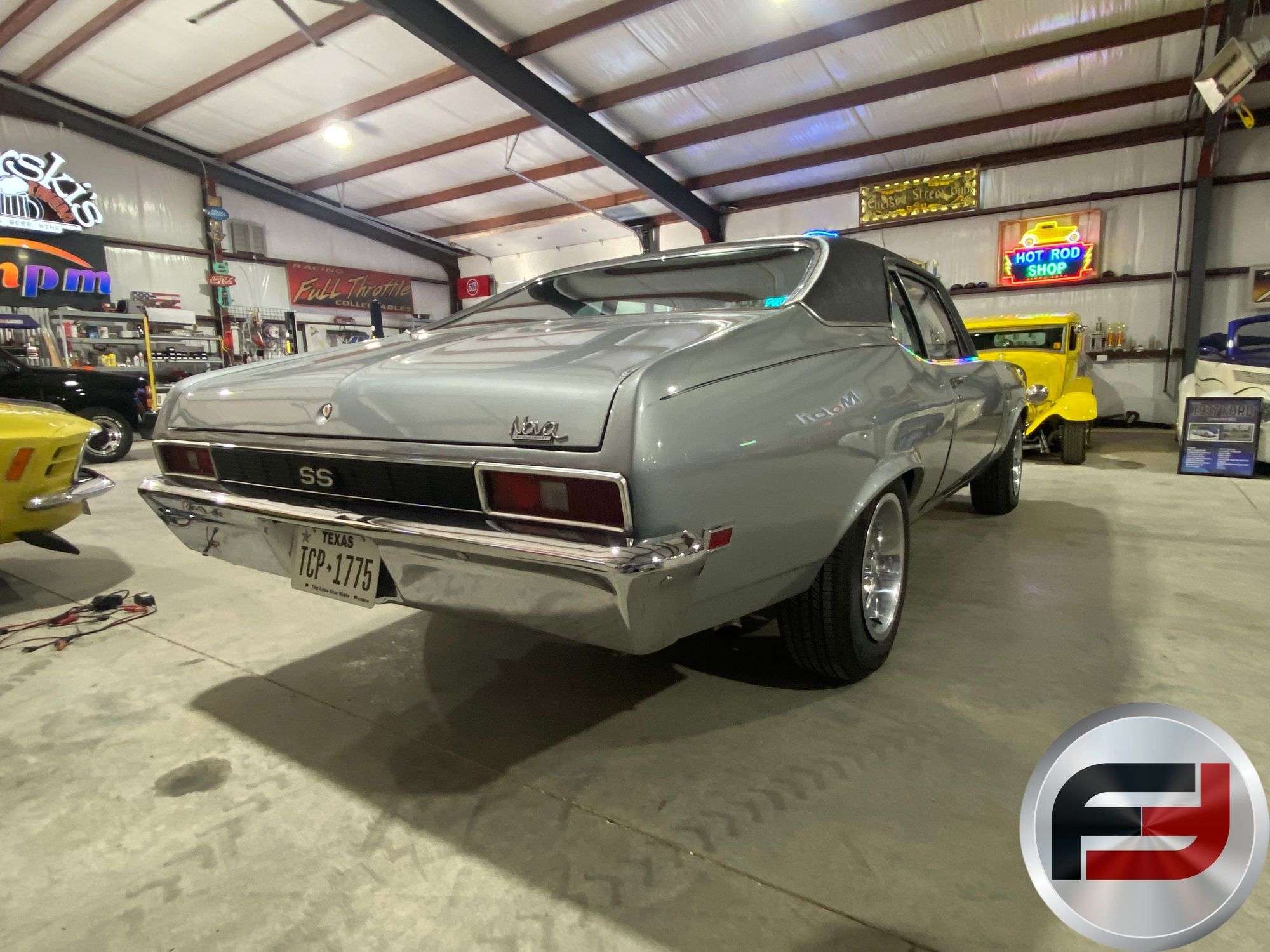 In the ever-evolving tapestry of automotive marvels, the silver 1972 Chevrolet Nova SS Sedan stands as a silvery thread, weaving tales of the past into the narrative of the present. Here's to celebrating not just a car, but an icon.
Freije & Freije's West Texas Classic Car Auction will take place in Odessa, Texas on November 4th at 9 a.m. CST. The sale will have close to 100 classic and collector cars available. Visit the website to register to bid. If you have a vehicle to consign, please email josh.s@freijeauctioneers.com