As competition between Ford and Mopar in NASCAR started really heating up in the late 1960's, Dodge responded to the Torino Talladega with a history making model.
---
The Dodge Charger 500 was just the beginning. After a failure of the limited production Mopar that was meant to put the Ford in the rear-view, Dodge then modified the 500 with an aero package that was just as epic on the track as off. The pointed nose cone, pop up headlights and 23-inch wing of the Dodge Charger Daytona was a true attention-getter in every sense of the expression and would go on to become the first car to hit 200-mph on the NASCAR track.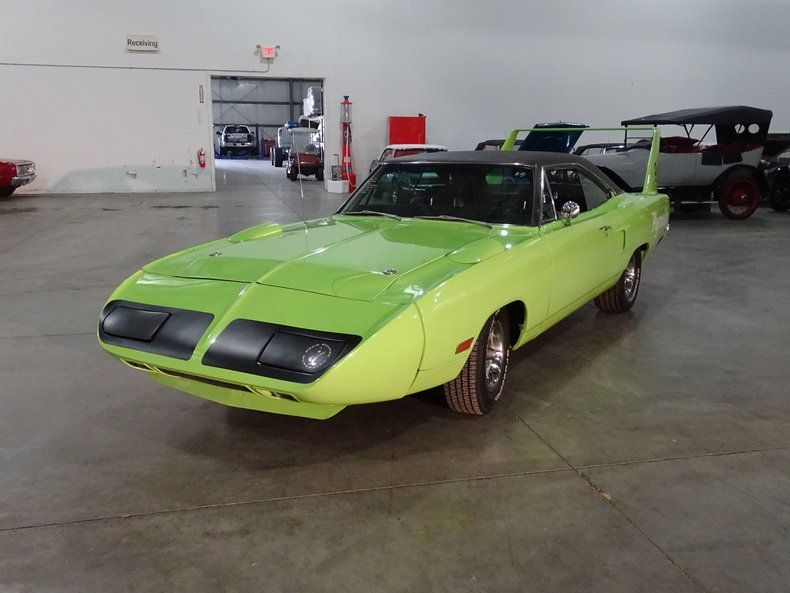 But what does that have to do with a model that is not made by Dodge and is signed by a driver that never drove for Dodge? Well in 1968, Richard Petty watched as the aero cars from manufacturers other than Plymouth dominated the track. This inspired Petty Engineering to request Dodge Charger 500s and Daytonas for the 1969 season but since the team was sponsored by Plymouth, Chrysler executives were quick to respond with decisive no. Petty signed on with Ford in days and came in second in the NASCAR points championship. This move is rumored to have been the inspiration behind the Plymouth Road Runner Superbird that helped the automaker win back the infamous driver.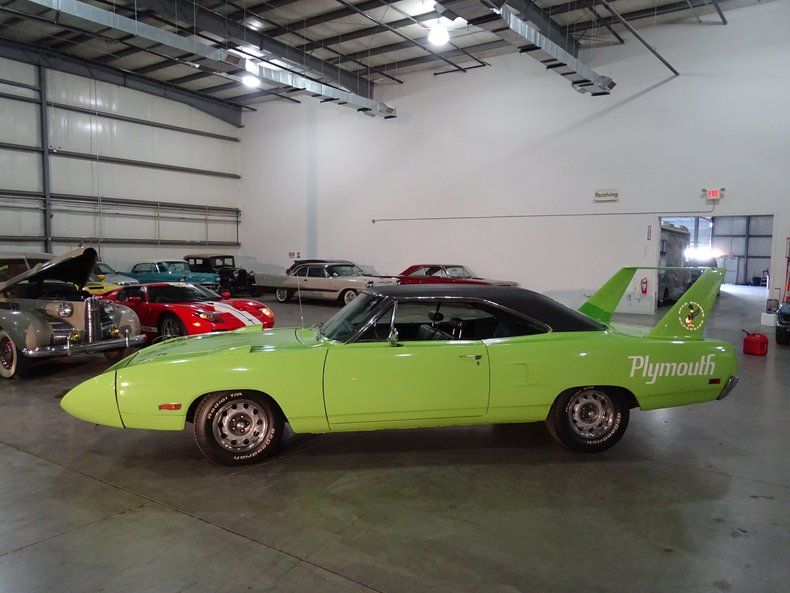 Thanks to GAA, enthusiasts have an incredible opportunity to bid on an example of the model that helped Petty get behind the wheel of the famous number 43 blue Superbird and the best part is that it is signed by the man himself. This Loud Mouth Lime 1970 Plymouth Roadrunner Superbird features a 440-cid V8 engine with a version of Chrysler's 6-pack induction setup and an automatic transmission. The interior is equipped with a black vinyl upholstery, a radio, a heater, and a dashboard signed by Richard Petty.