After receiving the full restomod treatment, this truck is ready to rock 'n roll on any road you want.
---
Some cars in the classic customs community make you turn your head in disbelief and awe over the level of attention to detail and craftsmanship put into the build. Some vehicles have big engines, hundreds of thousands of dollars put into the design, and an eye-catching style that cannot be ignored. That is precisely what this particular vehicle is, except for one key difference, it's not a car. Instead, it is one of the most exceptionally made trucks of the 1970s with a passion for all this utility and style. Small trucks like this are the reason for builds like the Hoonitruck, Lucky Costa's C10, and virtually every other small truck from the time that has been made into a tire-shredding monster.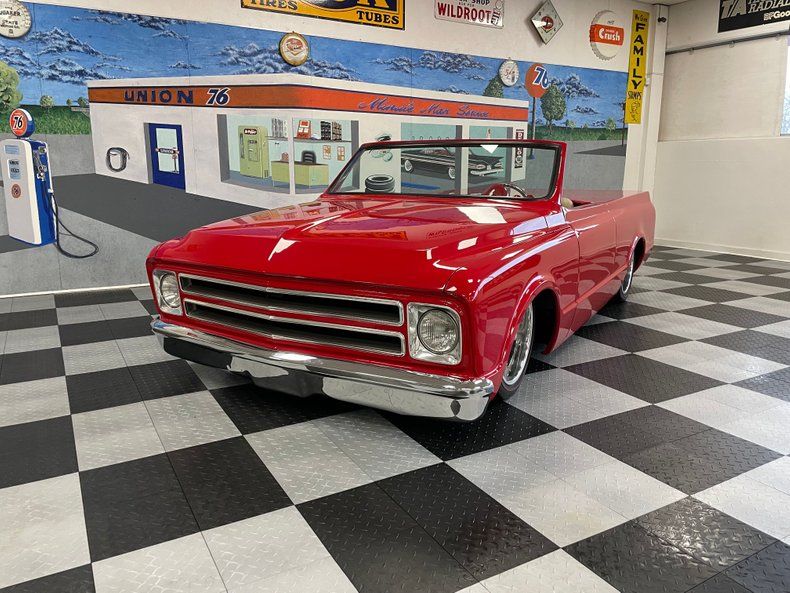 This is a 1970 GMC Jimmy, and don't let the bright red paint, cruiser style, or pavement scraping stance fool you; this truck has just as much go as it has shown. Under the hood is a massive 406 ci V8 engine which puts out more than enough power for any classic mini-truck enthusiast. All of that torque is sent through a sturdy 700R4 Automatic Overdrive Transmission, which makes driving the vehicle a ton of fun for anyone looking to drag race or car cruise. Finally, this can put power to the ground better than almost any other build out there with a Ford 9" rear end which has become the first choice for any seriously powerful vehicle.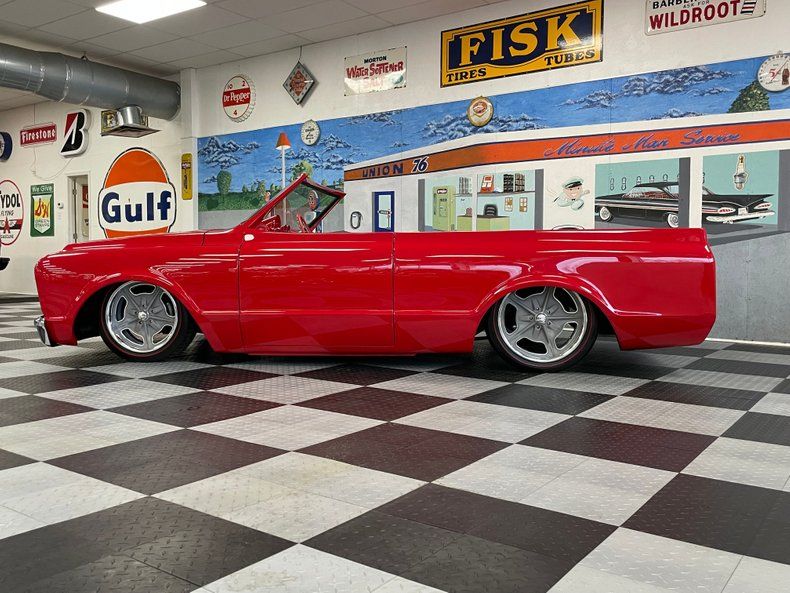 You might have noticed the flamboyant Rosey paint job, which seems to emulate an air of confidence and a distinct "look at me" attitude. That excellent color scheme combines a convertible top and a flush bed cover to put all eyes on the driver as you speed down any narrow straight or tight corner. Speaking of handling, the suspension system offers a fantastic air ride setup meaning that this thing dominates at car shows drawing attention from both classic American car enthusiasts and younger fans of the "dropped" look. This is the perfect vehicle for anyone looking to hop into a well-built and instantly recognizable piece of American muscle in a mini truck package.