This classic Pontiac muscle car needs a little paint work, making it an excellent project car candidate.
---
The 1968 Pontiac GTO was a wild car in its own right compared to some of the popular models in the GTO timeline. While regulations, "gentlemen agreements," and public unrest threatened to push the American sports car out of the picture, a special few remained strong within the automotive industry. This rebellious instinct brought forth the need for a smaller car with a bigger engine. That would defy all those who wished to kill that truly American spirit of going fast and looking good doing it. Of course, there was but one company to accomplish this task Pontiac and, after a lot of hard work and countless hours of designing, the first American muscle car was born.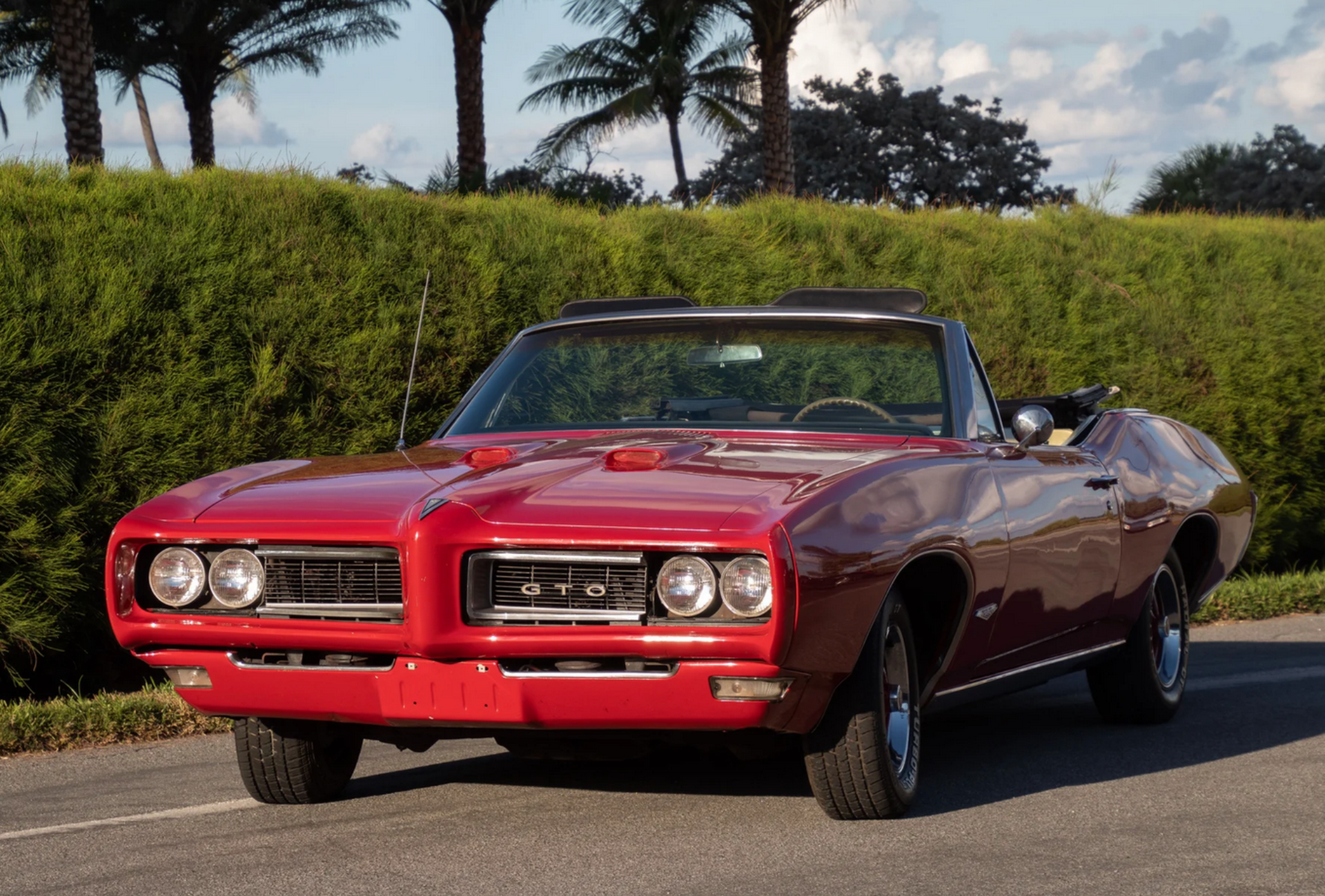 Under the hood of this car is a fantastic 400 cubic inch engine that produces massive power. Without a doubt, that gigantic powerhouse is more than enough to separate this car from the rest of the pack. However, there is even more to this puzzle than just power because accompanying that motor is an excellent manual transmission which makes it incredibly fun to drive. This sleek beast is a monster on wheels, and, no matter the opponent, this insane workhorse can leave the competition in the dust.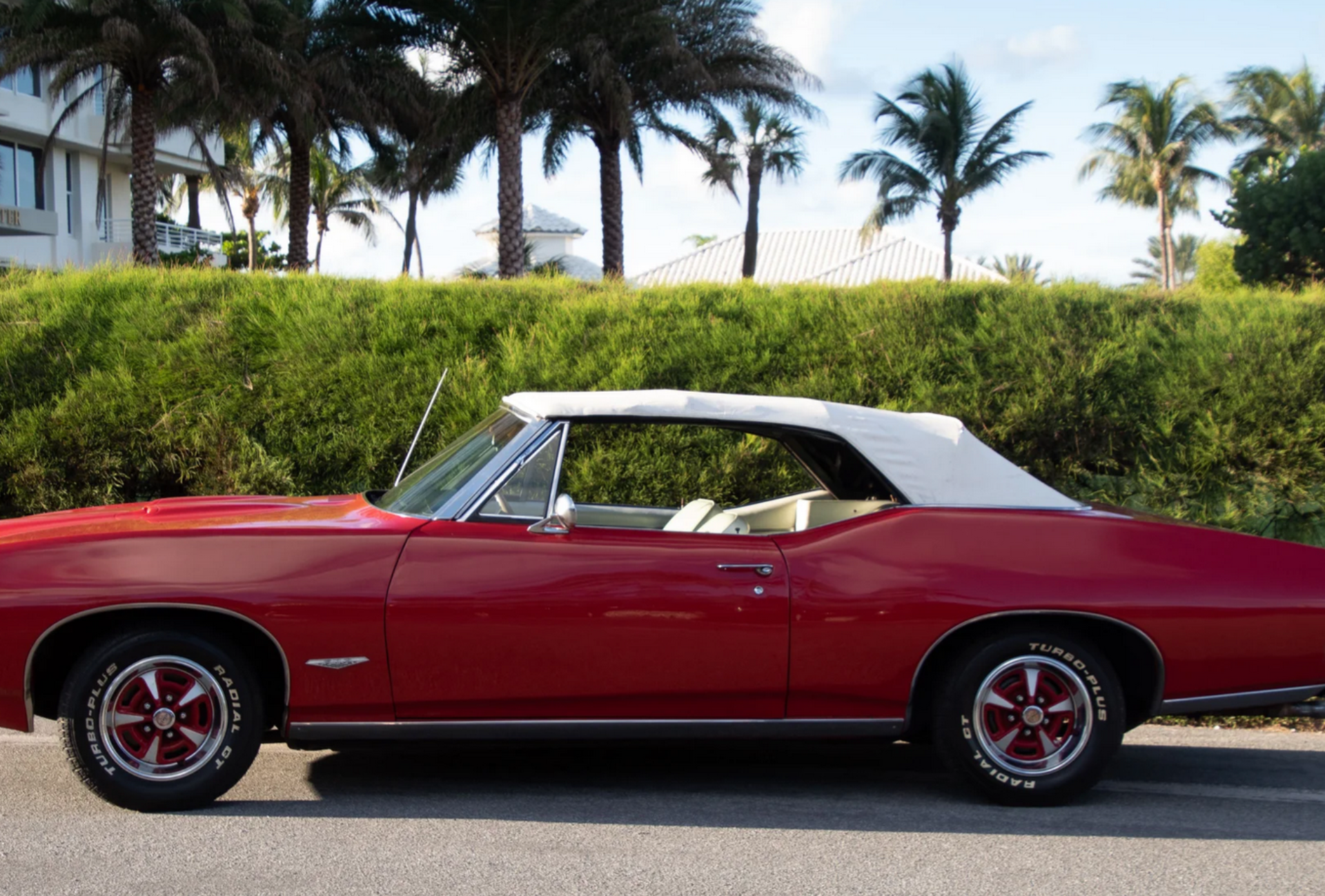 This Pontiac GTO can b e kept as an awesome daily driver, or a little work to the paint can make it the perfect show car. The red exterior needs a little paint correction, but it's otherwise a very impressive car. It is PHS documented, has a/c, a white top, and rolls on Rally II wheels. See it from Awesome Joe's here.