This build is the perfect car for any Shelby enthusiast looking for big power and tons of style.
---
The Ford Mustang is one of America's most iconic vehicles because of its innate ability to combine high-performance V8 engines and an affordable price. Eventually, this boosted the cars into a state of popularity and fame that the original designers couldn't even imagine. To further fuel this fire, which was growing like a California campfire, they brought on the already iconic Carroll Shelby to make these mules into full throttle racehorses. That's precisely what he did with cars such as the GT350 and GT500, whose reputation for power and straight-line speed precedes them to this day. The vehicles have become highly famous within the car community, but they are also quite expensive, ranging in the multiple hundreds of thousands and even millions of dollar figures. So what if you want a GT500 of your own without having to sell your house to a cartel to get the cash?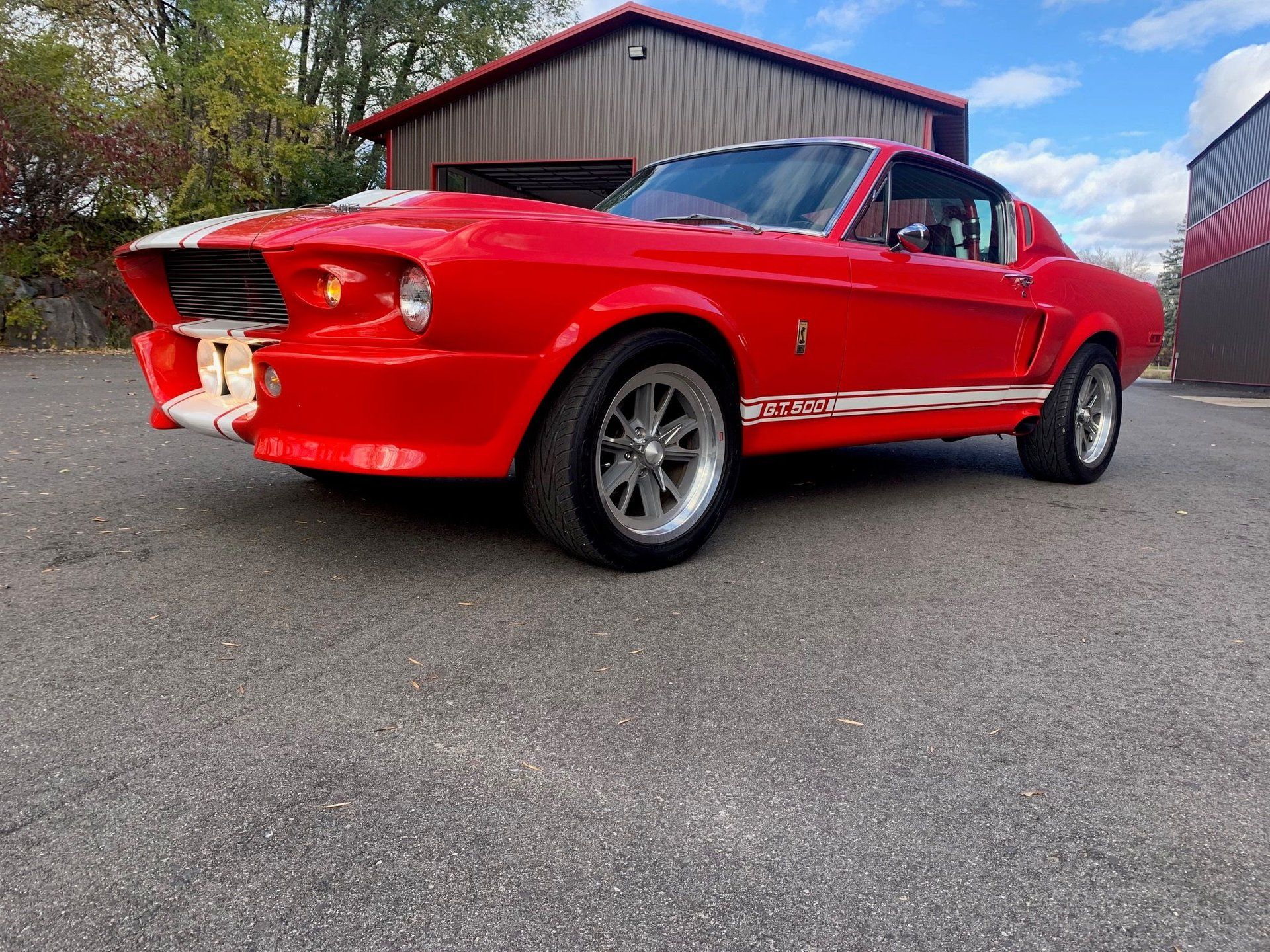 This vehicle may be precisely what you are looking for as it combines everything that made the original cars so great with a much smaller price tag. Of course, this comes with the car's classification of a replica that may work in this thing's favor as some of the parts are in better condition than their faithful Shelby brethren. Under the hood is a beefy 302 ci Boss V8 engine which is the perfect power plant for this one-of-a-kind Shelby-inspired fastback. That bodacious V8 is pushing out around 306 horsepower, or that's what it was doing in 1968, which is an excellent figure for this lightweight American pony car.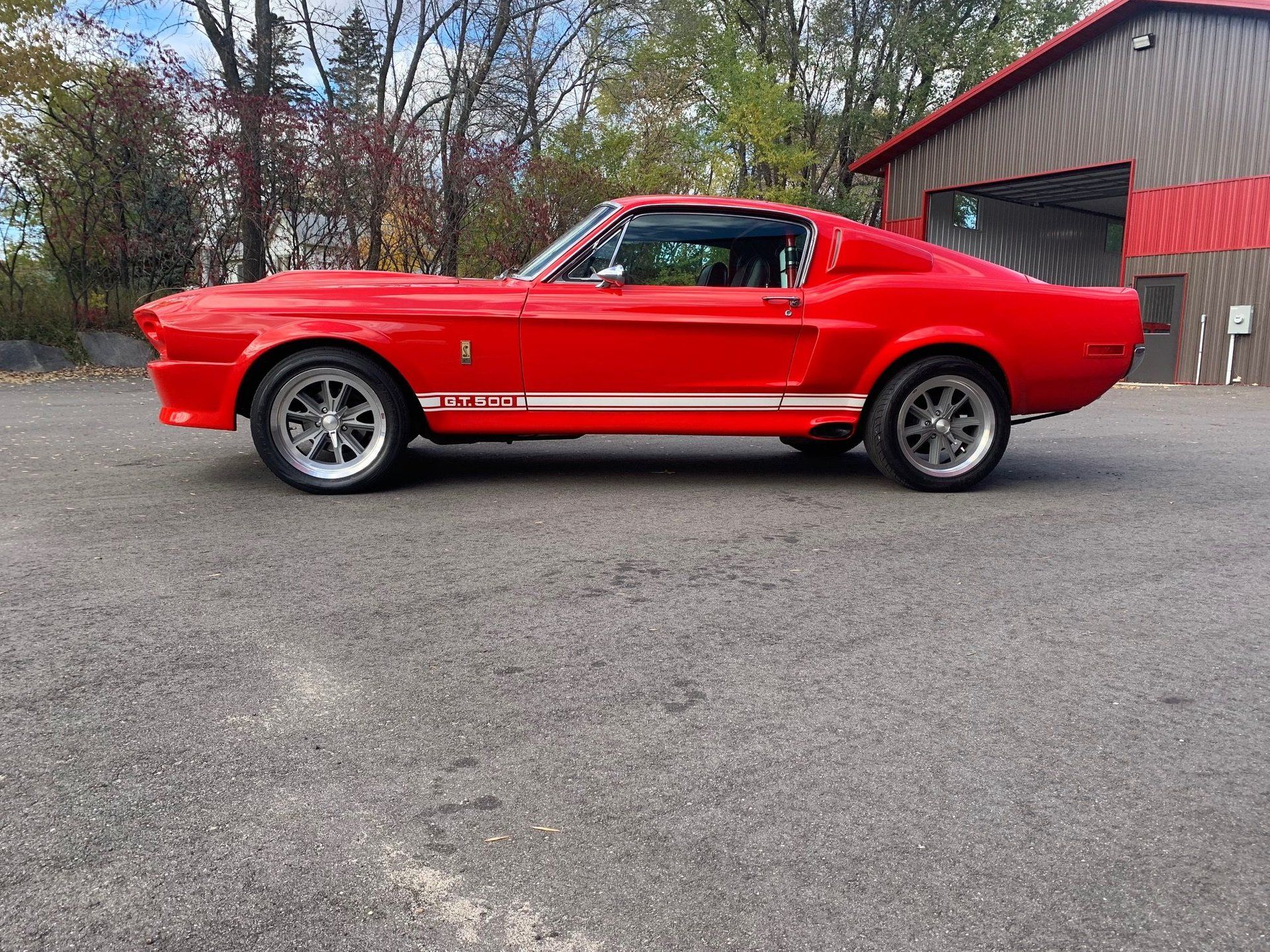 Racing through the custom exhaust pipes is a beautiful sound that would intimidate even the fastest racers at the track. The red exterior is reminiscent of when Carrol Shelby and his gang of hard-working engineers and designers were on top of the automotive world. That is even further brought to mind when observing the white racing stripes that run vertically with the car's body. If you are a Shelby enthusiast with a passion for speed, you need this car. Thankfully it's currently up for auction, but buyers are already knocking down the door to get their hands on it, so you had better hurry.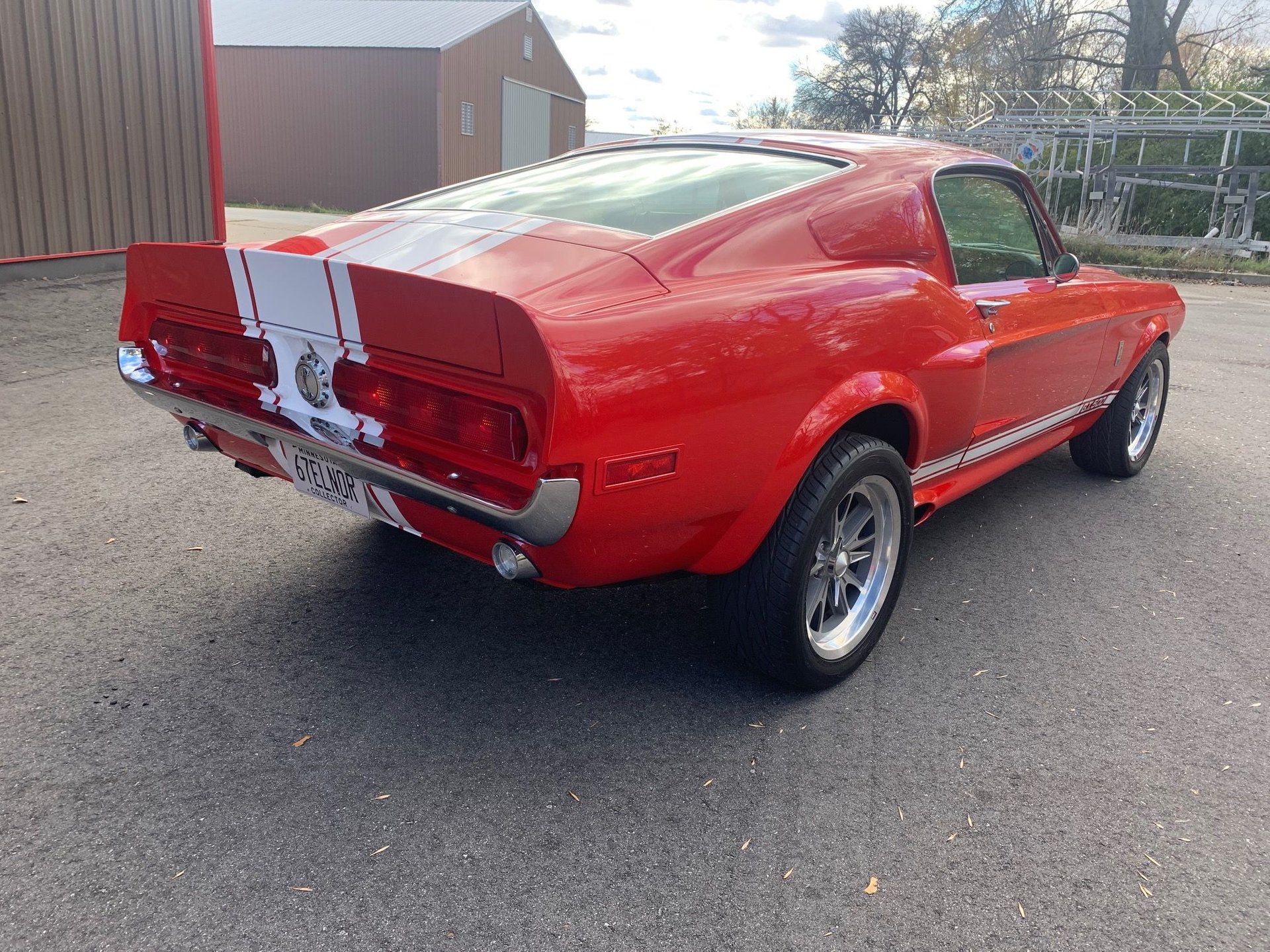 hny more collector vehicles will be for sale at Maple Brother's Oklahoma City sale on February 18-19. Please visit https://www.maplebrothersauction.com for more information on bidder registration and consigning your vehicle.