We're not referring to the graphics…
---
While a lovingly restored classic muscle car is truly a thing to behold, a well-built restomod can be just as exciting. That's clearly evidenced by this 1967 Pontiac GTO restomod. Yes, the flames on the front end really grab your attention (and they're on the undercarriage to boot) but this Pontiac isn't all flash and no bite. Whoever ends up buying this ride will have a serious performance machine on their hands, plus some nice comforts for cruising during those restless summer nights.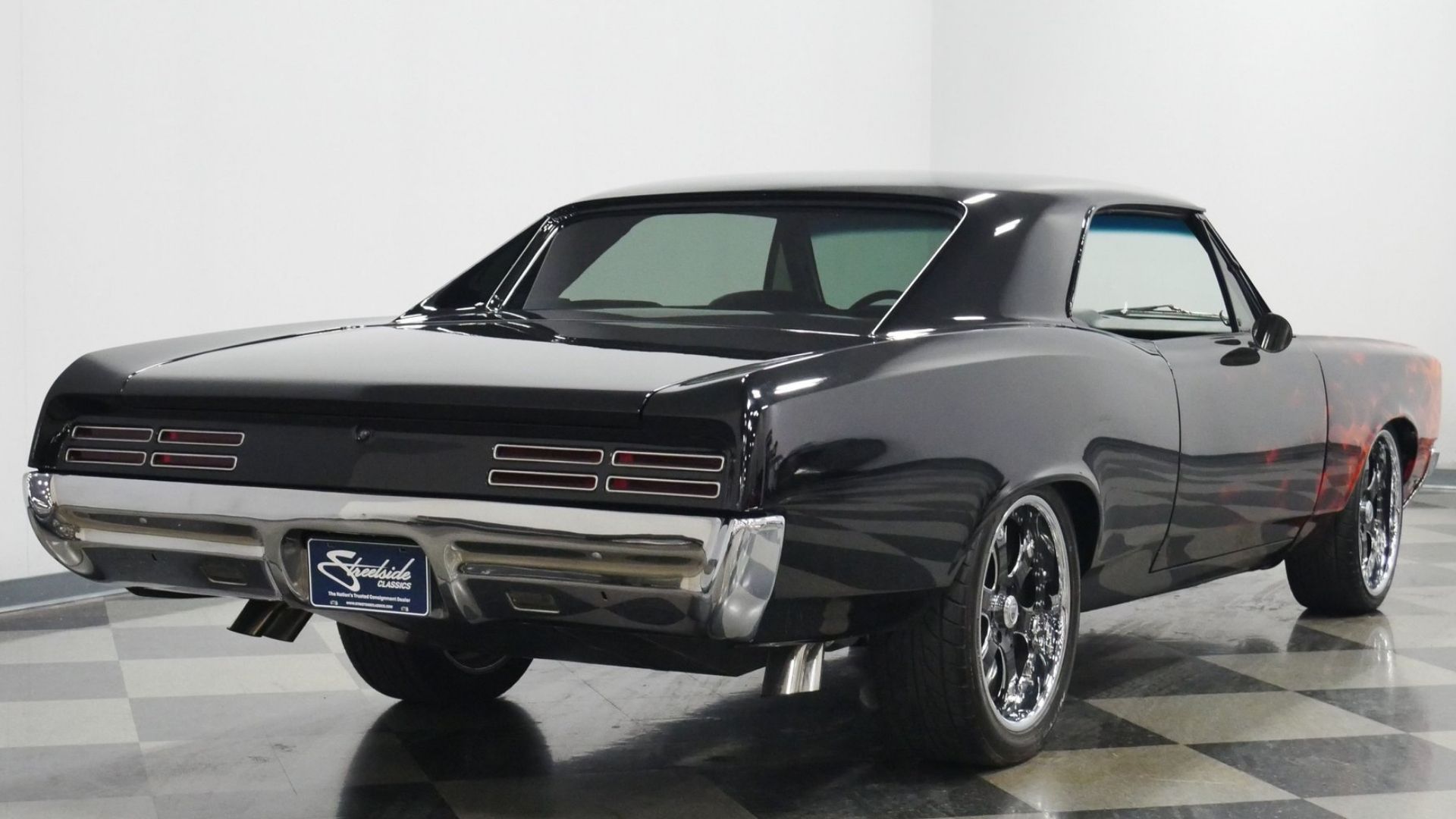 The first thing you should know is this GTO is packing serious heat under the hood. A professionally-built, fuel-injected 501ci V8 from Butler Performance includes an Eagle balance rotating assembly, comp hydraulic roller cam, Edelbrock heads, MSD 6AL ignition, and an electronic fuel injection system they say is quite fast. Supposedly, this engine produces a mighty 630-horsepower, plenty of have some fun around town or even to try this machine out at the drag strip.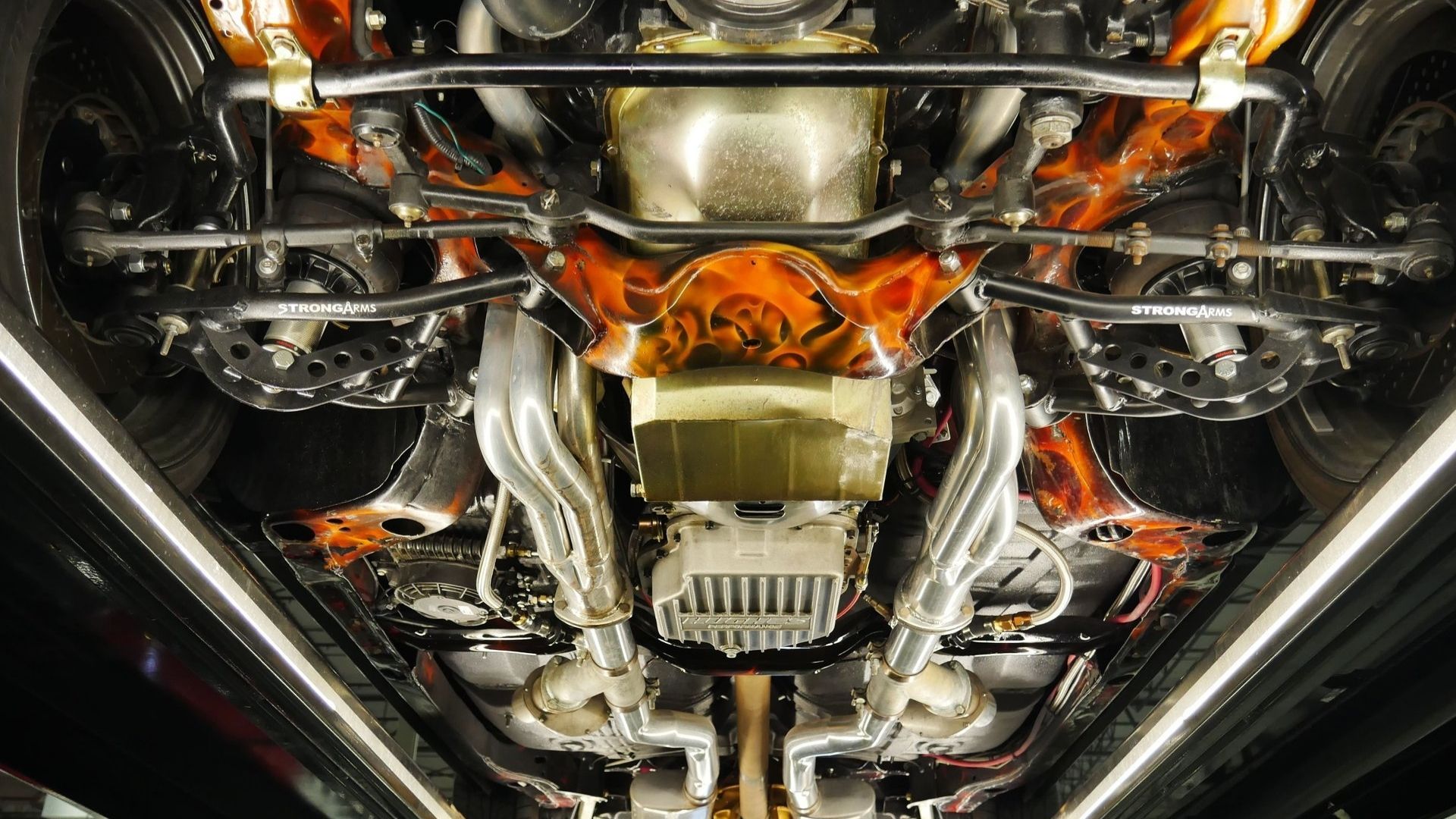 Included in the setup are long-tube headers, plus there are electric cutouts for the dual exhaust. Also throw in there is an aluminum radiator with dual electric fans, StrongArms suspension, and a TH400 3-speed automatic transmission with a limited-slip Ford 9-inch rear and Strange Engineering axles. Oh, and to help you maintain control of this beast, Baer four-wheel power disc brakes with drilled and slotted rotors, power steering, and ZR-rated tires are also in there.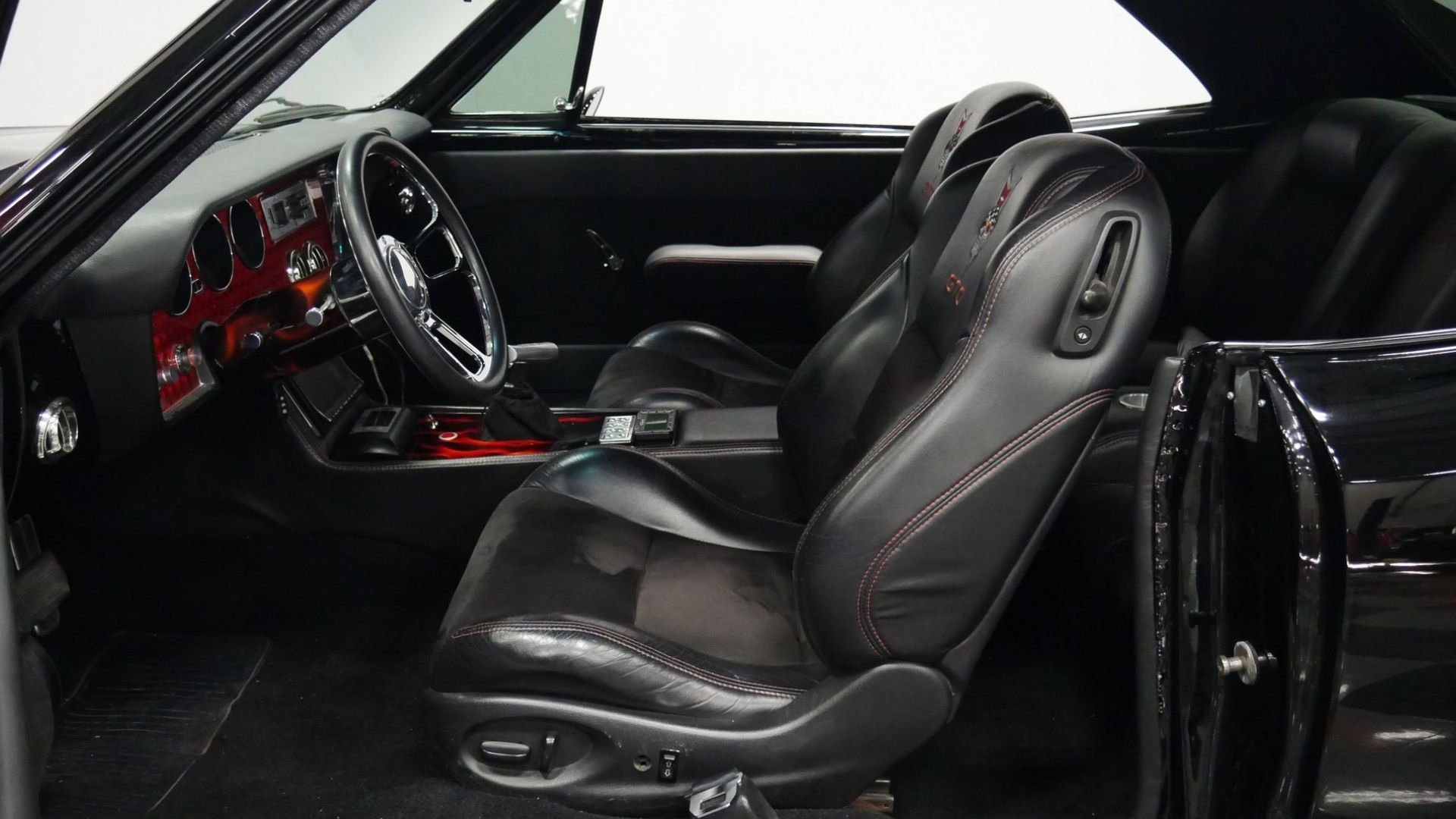 As you'd expect for a restomod, this '67 Pontiac GTO comes with last-gen GTO leather bucket seats in the front and rear. Other amenities include a center console with cupholders, power locks, power windows, backup camera, sound system with touchscreen, satellite navigation, and a Ridetech controller for the air ride suspension.
In the end, this restomod is a fantastic way to celebrate the Pontiac GTO, the vehicle many feel kicked off the muscle car movement. If you want to learn more about it, check out the listing on Motorious here.