Step-up your Jag collection.
---
In the realm of classic cars, the Jaguar XKE stands as an icon, embodying both British engineering prowess and timeless design. A shining example of this classic— a 1966 Jaguar XKE Series I coupe—has emerged, captivating aficionados.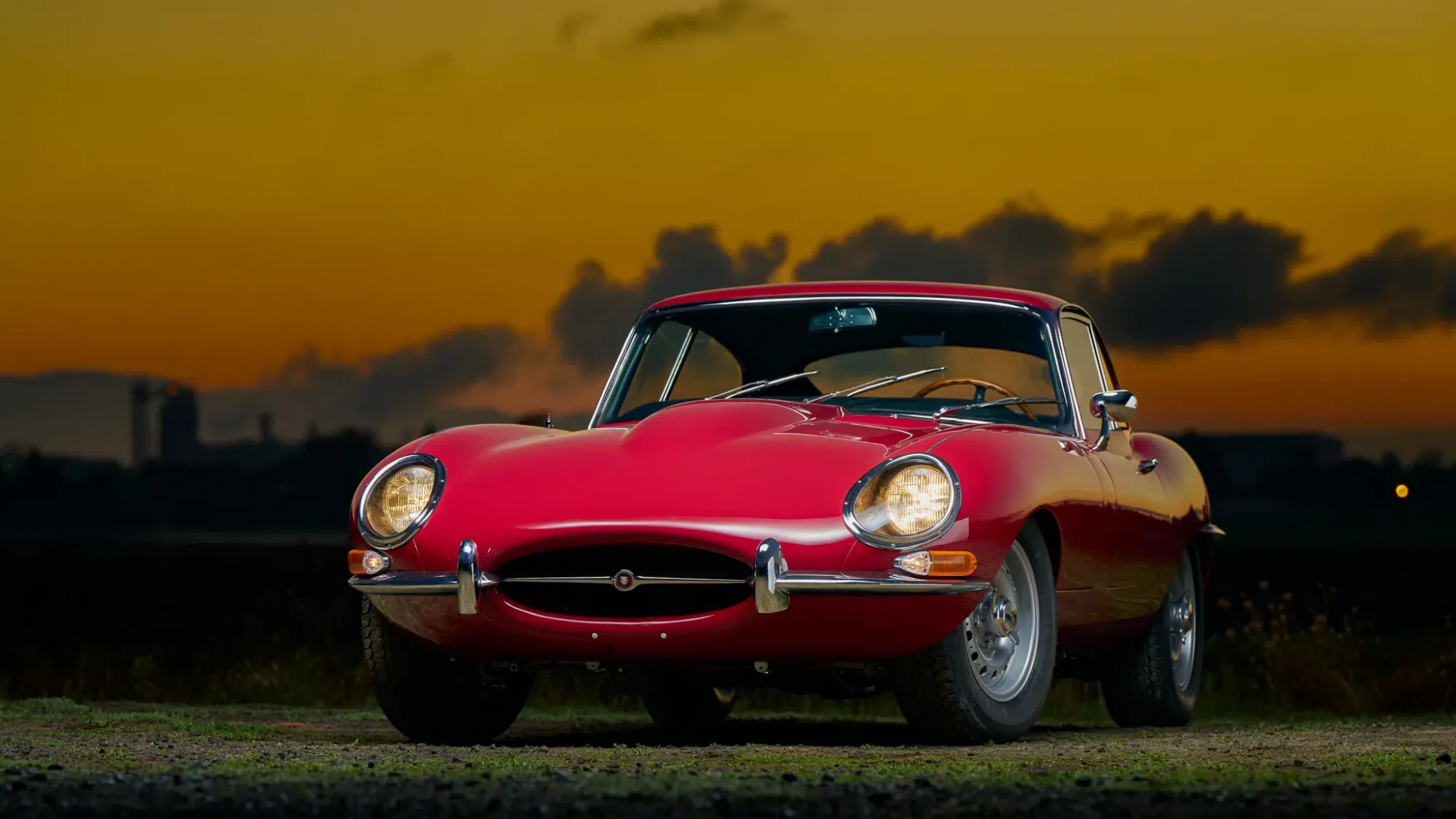 Acquired in 2020 by a discerning dealer as an unfinished refurbishing project, this XKE is more than just a vintage automobile; it's a tale of rejuvenation. Once draped in the factory shade of Opalescent Golden Sand, the car now sports a rich coat of Regency Red, lending it an aura of aristocracy.
But it's not just about the hue. The car boasts a new windshield and a louvered hood that complements the split bumpers and the center-mounted chrome-finished exhaust outlets. For those who appreciate the meticulous attention to detail, the car's side-opening rear hatch and driver-side mirror serve as markers of authenticity.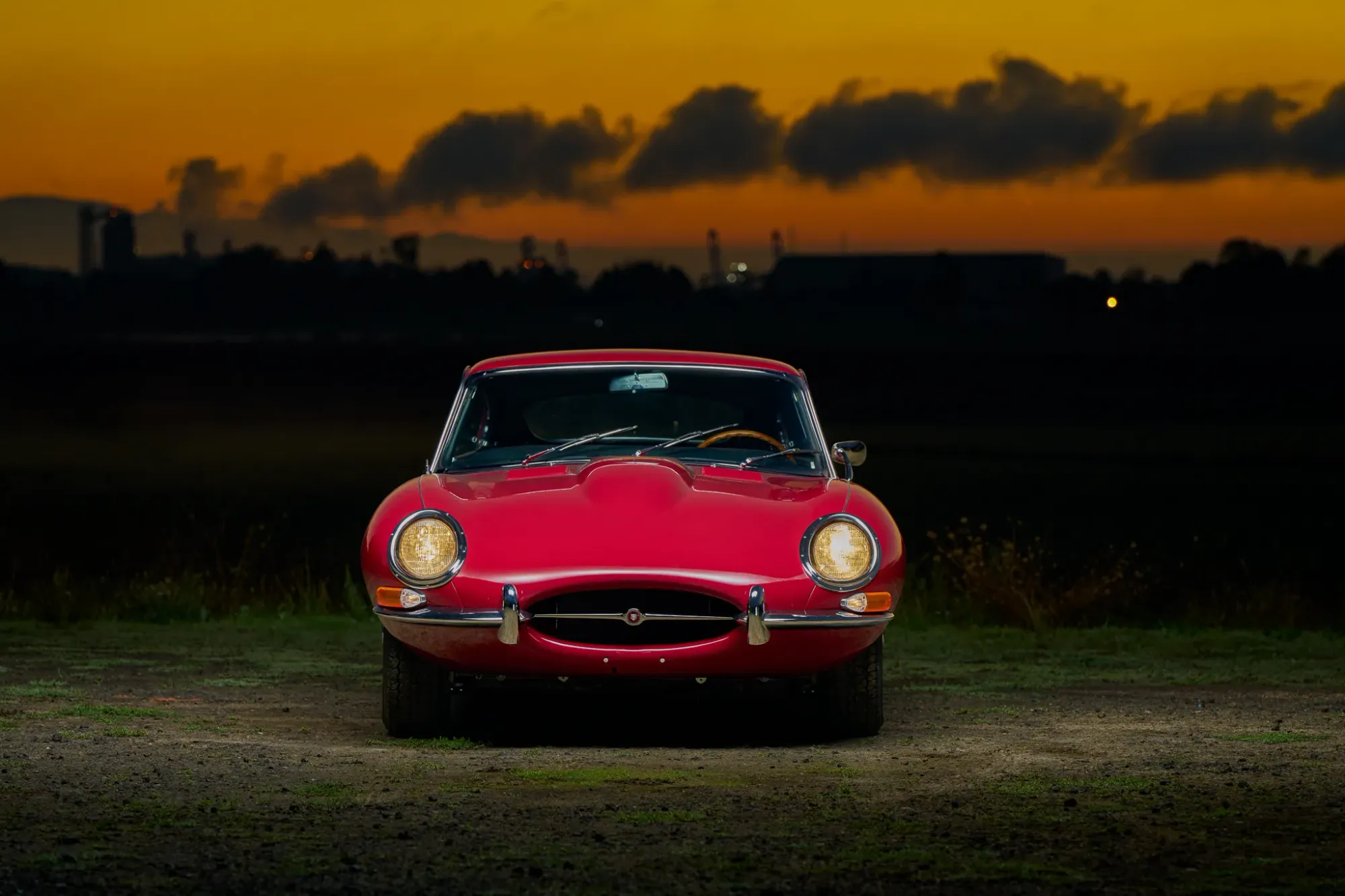 Wheels often define a vehicle's stance and attitude, and this Jaguar doesn't disappoint. Sporting 15" aftermarket Dunlop-style wheels ensconced in Vredestein Sprint Classic tires, it remains loyal to its roots while embracing modernity. An added bonus for potential buyers— a pristine set of 15" wire wheels are part of the package.
Inside, the car invites with its low-back bucket seats, swathed in the finest black leather. Modern touches like a Boman Monte Carlo AM/FM stereo blend seamlessly with classic elements, including a repaired horn and new pedal pads, introduced in 2023.
Behind the wheel, drivers face a wood-rimmed three-spoke steering wheel, which, in turn, offers a clear view of the 160-mph speedometer and the classic tachometer. Centralized auxiliary gauges track the car's vitals, while the odometer reveals a modest 31k miles, though true mileage remains a mystery.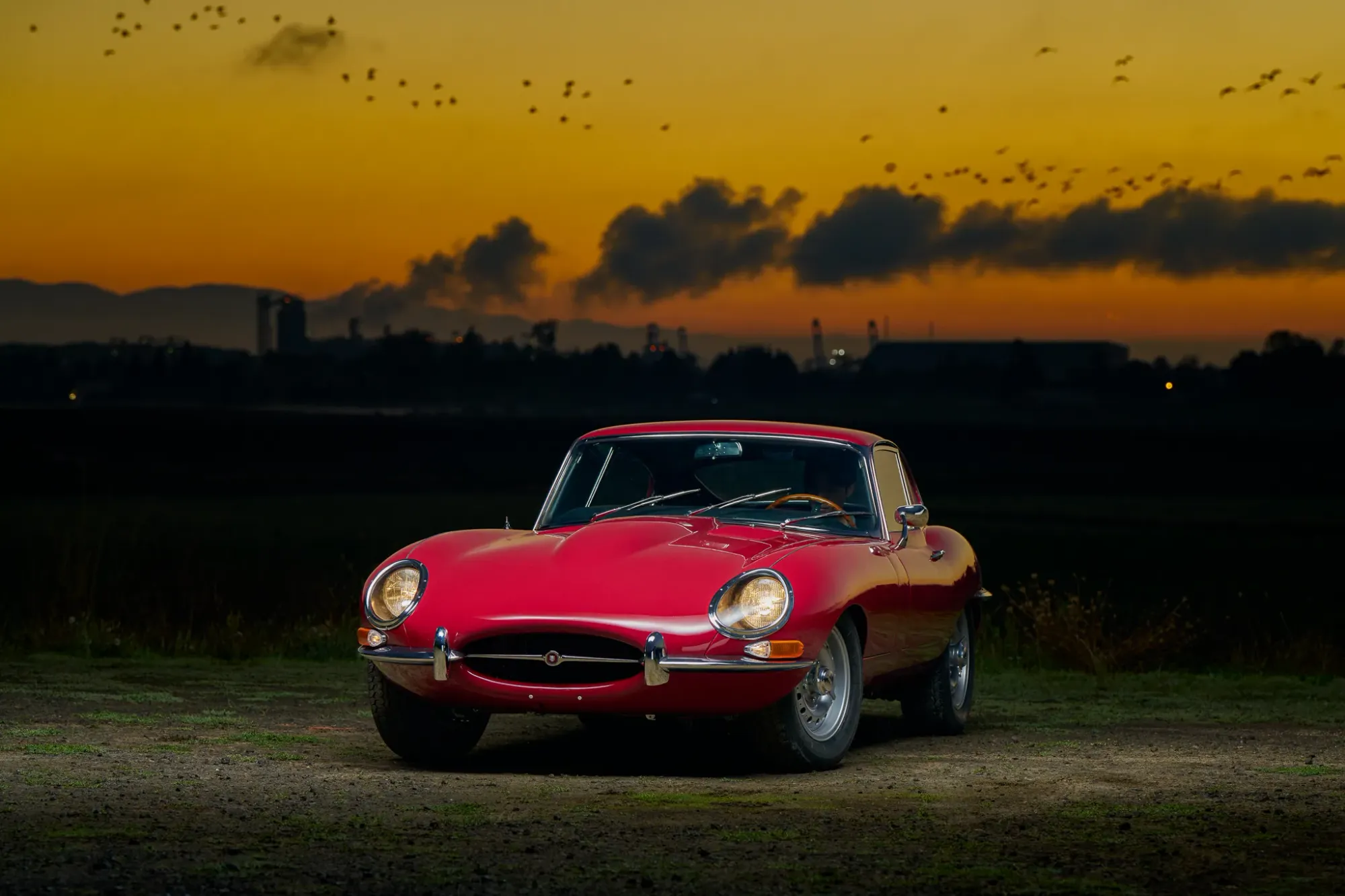 Under the hood, the overhauled 4.2-liter inline-six engine stands as a testament to Jaguar's legendary engineering. Outfitted with triple SU side-draft carburetors and shining valve covers, this engine isn't just about performance; it's a work of art. Recent tweaks include a new battery, voltage regulator, and a fuel sending unit.
Translating all that power to the road is a refurbished four-speed manual transmission. Just last May, its shift mechanism received a thorough overhaul, ensuring smooth transitions through gears.
For those looking to possess a piece of automotive history that resonates with both the past and present, this 1966 Jaguar XKE Series I coupe stands as a testament to what can be achieved when classic craftsmanship meets passionate refurbishing. With its blend of timeless appeal and modern touches, it's more than just a car; it's a legacy on wheels.